Australia's most giving real estate agency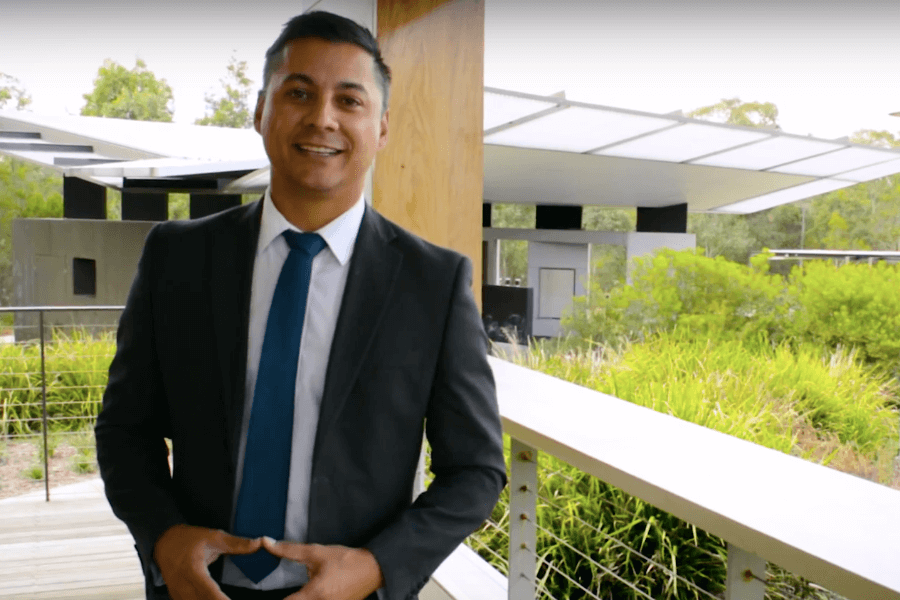 In 2016, real estate agents were ranked the third least trusted profession by Australians in a report by Roy Morgan. Open Agent is repairing this negative image by providing transparency in the search for the right agent, but a handful of agents and agencies are taking the charge and changing the way people view the industry as a whole by committing themselves to charities and community groups.
One of these agents is Adam Sargeant, who in December 2015 was ranked out 4th of all Ray White agents in Queensland in terms of sales made, but who left his successful job to start his own agency, Change Makers Real Estate.
The company's business model is about giving back, with 50 percent of all commissions made donated to Destiny Rescue, a charity that rescues children caught up in commercial human trafficking and sex trade.
It's an issue that Sargeant feels strongly about, after having visited rescue homes in Thailand and Cambodia. Change Makers sponsors the homes, which house children, counsel and restore them, and give them a vocation so they have all the tools they need to generate an income and break the cycle when they return to their villages.
Sargeant started off by donating directly to Destiny Rescue but soon realised it wasn't making enough of a difference.
"I realised that the one thing they needed was money. I didn't have much to offer - I'm not a doctor or anything like that, but I am a real estate agent and that was the only tool that I had," he said.
The way that it works is at settlement, the vendor draws two cheques - one for the agent and one cheque for Destiny Rescue. This way, the amount donated to the charity is tax deductible for the vendor and that's just one of the incentives for those who choose to work with Change Makers.
"For me, the incentive is to be part of something bigger," Sargeant said. "An an agency we're driven by the fact that every sale makes a difference. If we make 25 sales, in our mind that's 25 kids that receive help and 25 vendors that get to sell their home."
For vendors, picking Change Makers helps home sellers feel good about their transaction and means they can work with a successful agent and contribute to an important cause, without putting in anything more than they would with a regular agent.
Sargeant said he admires people like Daniel Flynn, a social entrepreneur who was named a 2014 National finalist for Young Australian of the year. Flynn launched Thankyou Water, an initiative from which he donates 100 percent of the profits to charity.
"What's great about it is that it's getting people to shift their paradigms about who they choose to spend their money with and if those businesses have a social conscience or not."
According to Sargeant, people are tired of being asked to give. "Someone's always ringing you about giving money for something," he said, and that's the thing that's different with Change Makers Real Estate - vendors are simply making the choice to sell a house with a particular agency and it's the business that's giving back to the community.
On average, it costs about $1500 to rescue and fully rehabilitate a child and Sargeant said that with one transaction he can often support 2 or 3 children. So far this year, they've rescued 378 children.
Unfortunately, some people regard the idea as a gimmick to get more business. But Sargeant said he took a huge loss to start the agency and earned very little in these past six months trying to get Change Makers up and running.
"We had to get out there and explain to our vendors what it is we actually do," Sargeant said. The agency is trying to create the shift in mindset from an agent motivated by greed to someone who acts and sells with integrity.
The premise of Change Makers and its vision is something brand new to the Australian real estate industry. It's gaining traction and Sargeant said that even agents from outside Queensland have been expressing interest in becoming part of it.
In Sargeant's opinion, vendors looking for an agent often look for someone they can work with, someone who gets results and someone who has local experience.
Sargeant said Open Agent has "changed the industry" by making it more competitive and by helping vendors find the agent that's right for them.
"There's integrity issues with real estate agents and consumers so when they have a middle person, a third party that's telling them about a particular agent, it does build some trust."
Whether or not you're looking for a real estate agent that is committed to charity, you can find the right agent for you with OpenAgent.