Best areas to buy property in Tasmania in 2021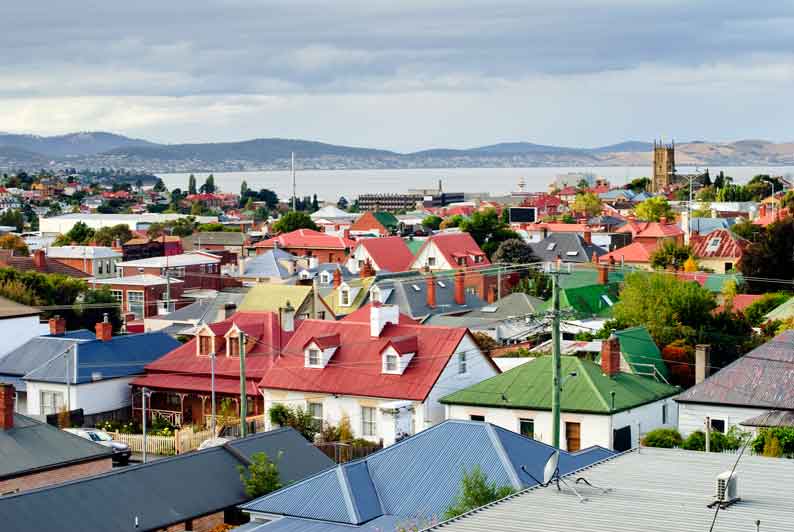 Property investors wanting an alternative to the expensive Sydney and Melbourne markets should be eyeing Hobart, Australia's most affordable capital city, as well as other regions of Tasmania.
Louis Christopher, managing director of SQM Research, says the Hobart property market is set to explode with prices dirt cheap compared to the mainland.
"The market is already on the move. Listings are rapidly falling, recording the largest drops of any capital city in the country, year on year," he says in the Christopher's Housing Boom and Bust Report 2017.
"Vacancy rates are now just half a percent. Asking prices are up by 4.7 per cent for houses and they are likely to be up much more this time next year. Units are up by 23.1 per cent to just $300,000."
Christopher says there are sound reasons why property prices in Hobart have been cheap for a long time. The economy has been a major underperformer and the population voted with its feet, leaving the state in droves in the 1990s.
"But times have changed. The local economy is doing much better thanks to a better performing state government and the long-term partial achievement of diversifying the economy into services and tourism. Of course, a lower Australian dollar has also assisted in recent years."
However, as Real Estate Institute of Tasmania (REIT) president Tony Collidge points out, there is a critical shortage of properties for sale in Hobart and other areas of Tasmania. "Many regions are reporting strong buyer demand that is unable to be supported because of insufficient listings for sale. Listings are down as much as 50 per cent in parts of Southern Tasmania."
Yet the developers are yet to act on demand. "Building approvals are only up marginally so there isn't going to be any relief on the supply side any time soon," says Christopher.
"The play here is simple – buy a free-standing house as close to the city as possible. Naturally, watch the market like a hawk as I am not convinced this is a very long-term play.
"Also be wary of how shallow the market might be in a downturn – meaning buyers could completely drop off the radar."
What did the property market look like in Tasmania in 2016?
Real estate agents in Tasmania say the tide appears to be turning for Hobart, which has been Australia's weakest performing capital city housing market for more than a decade.
Hobart house prices rebounded strongly over the September quarter, gaining a solid 2.3 per cent, following a sharp fall recorded over the previous quarter.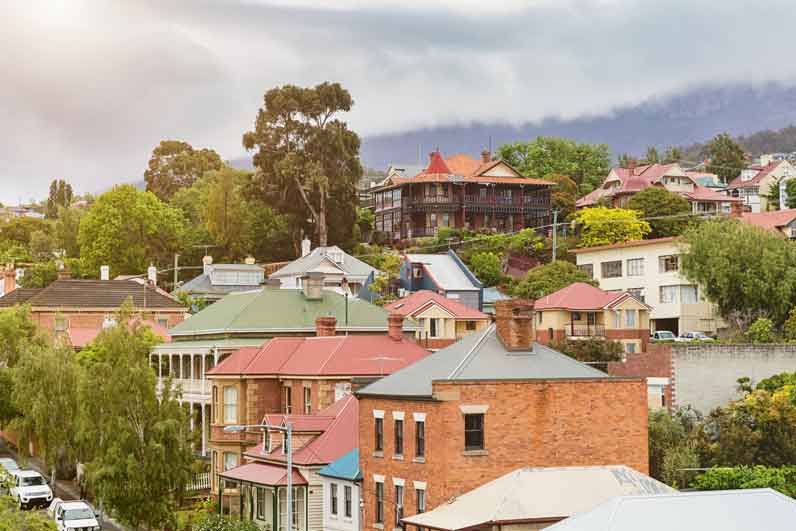 By the end of September, the median house price in Hobart was $338,703, according to the Domain House Price Report.
In contrast, Hobart's median unit price fell to $251,073, after slumping 9.2 per cent over the quarter.
Overall, Corelogic figures show that Hobart property prices rose 8.52 per cent in the year to November 2016. Houses were up 8.31 per cent while units surged ahead by 10.64 per cent.
What areas are still considered ripe for investment?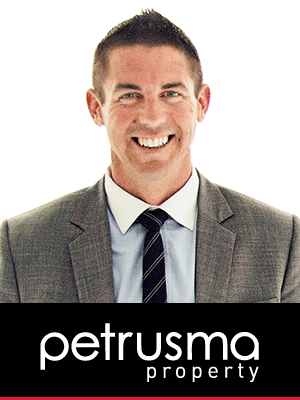 Real estate agent Sam Towns, a director of Petrusma Property in Sandy Bay, says: "There's a lot of interest in Tasmania at the moment because Australia seems to be waking up to what a beautiful place it is. And Hobart is under-priced compared to major cities in Australia, so there is room for growth."
He says the Hobart market has performed very strongly. "Prices are rising because of a lack of supply. The increase in prices will only level off when the supply starts to catch up with the demand."
Even though the banks are now charging property investors higher interest rates on their mortgages, Towns says he is picking up plenty of interest in the market from investors from Sydney as well as other parts of Australia. "They are buying now to live in later," he says.
He believes any area within a couple of kilometres of Hobart city centre would make for a good investment, including suburbs like West Hobart, Sandy Bay and South Hobart.
Also ripe to take off next year is the next rung away from the city centre which includes areas like Glenorchy, Moonah and Lindisfarne.  
"If I was an investor, personally I would start in the city. I would not be going that far out."
He also cautions that Hobart is an old town. "Some of our homes are built in the 1800s. If you are investing, you don't want to have lots of problems with a house. You want low maintenance. So don't buy an old property that's going to be troublesome from a maintenance point of view."
Before you buy, assess whether the investment will be easy to rent out and popular among buyers when you are finally selling the property.
A joint study by Aussie Home Loans and CoreLogic reveals that across the capital cities, Hobart stands out as providing the most affordable options, with five suburbs showing a median house value that is less than $200,000, all located within either the Brighton or Clarence council regions.
The study also found that the three most affordable suburbs in Australia – Zeehan, Queenstown and Rosebery – are located along Tasmania's West Coast and have a median valuation of less than $100,000.
Tasmania's most expensive suburb was Sandy Bay, located on the Derwent River, with a median house price of $770,000, followed by Acton Park at $717,500. Sandy Bay is also the most popular suburb for purchasers with a budget over $450,000, according to Herron Todd White, the largest independent property valuation and advisory group in Australia.
In its latest review, Herron Todd White says due to challenging employment opportunities, the north-west property market should continue to be approached with caution.
It adds that increases in investor activity throughout the greater Launceston and Hobart regions have led to higher sales volumes within the lower price range for properties under $350,000. The rise in investor activity has contributed towards the average time it takes to sell a house decreasing from 45 days to 29 days within the greater Hobart region and 67 days down to 57 days within the greater Launceston region. The north-west coast has experienced a 4.9 per cent downturn in sales which has increased the average selling time to 90 days.
Is Tasmania good state to invest in?
Collidge says there is a strong and growing demand for property in Tasmania. "Rental properties are experiencing very low vacancy rates and excellent rates of return. Our market represents excellent buying opportunities for those looking to buy or invest. I firmly believe that our local market is on a solid footing and will continue to improve for some time to come."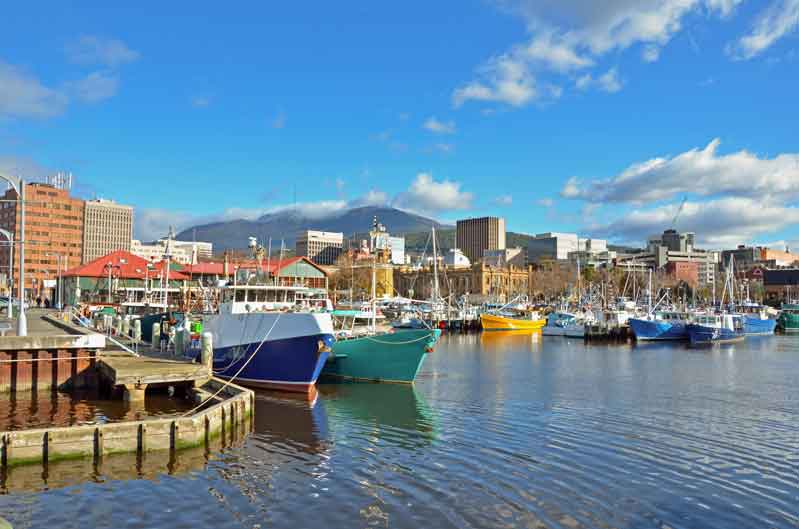 Factors reportedly underpinning Tasmania's property market growth include interstate migration and booming tourism
REIT's September quarter report reveals a diverse real estate market with each region in the state showing different levels of activity. While Hobart showed solid growth, median prices in Launceston dropped by 5.4 per cent over the quarter. Median prices on the north-west coast also fell by 4.2 per cent.
Investors accounted for 20 per cent of the September quarter sales, acquiring property at a median price of $243,750, while first home buyers accounted for 15 per cent of sales (at a median price of $262,750).
Tasmania's state government has resurrected its First Home Builder's Boost Grant to $20,000, halving it at the start of this year to $10,000.00. This, together with low interest rates and overall market confidence, have kept the sale of vacant land and newly constructed homes steady, says Herron Todd White.
Investing in property: where do I start?
Arm yourself with as much information on the Tasmanian market and investing in property as you can. Many websites exist with good calculators, blogs and market reports, including www.openagent.com.au.
Also speak to friends and family who have invested in property and real estate agents in Tasmania.
The more informed you are, the better choices you will make.
Also ensure you finances are in order and that your bank will give you a loan, if you need one. Have a clear strategy on how your property investment will fit in with your current financial position and other investments - for example, will a positively geared or negatively geared property be the right way for you to go?
In addition, be on top of all the charges you are likely to incur, including for stamp duty and conveyancing – and even the many expenses you will have to pay when you sell your property. The numbers must add up for your investment to work!