Best areas to buy property in Western Australia in 2023
Looking to invest in WA real estate in 2022?
Then you need to get across all the critical data, including how the Western Australia property market performed over 2021. We have sourced the latest data from leading property experts, including forecasts for the WA market, and the best suburbs to invest in across the state.
Let's start with a look at how the WA housing market performed over 2021.
What did the WA property market look like in 2021?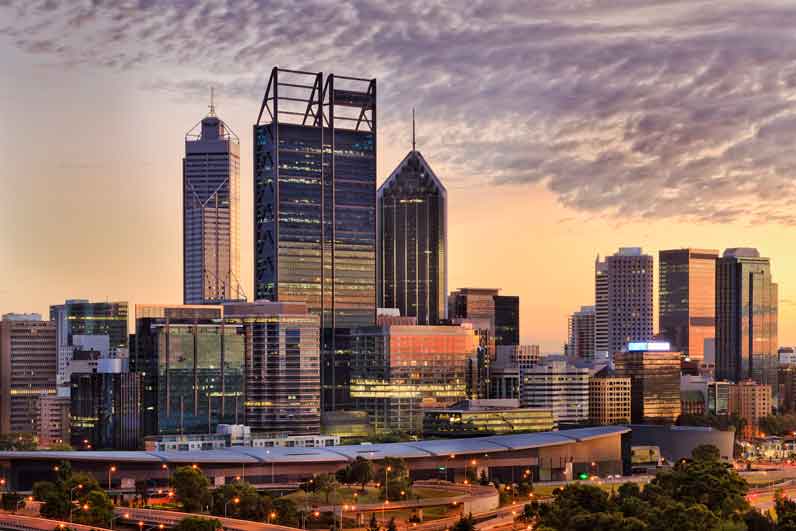 After a decade in the doldrums, the WA economy is beginning to awaken again, largely thanks to an uptick in global demand for minerals. 
According to CoreLogic's latest Hedonic Home Value Index (December 2021), Perth dwellings advanced +12.7 per cent over 2021, with regional WA up +13.6 per cent over the same timeframe. Dig deeper into the data and houses in Perth grew +12.9 per cent over the year, while regional houses outperformed them slightly, up +13.8 per cent. 
The median dwelling price in Western Australia was $528,540 at the end of 2021.
At the close of 2021, the median dwelling price in the state was $528,540, with the median house price at $552,158. Overall, this was middling performance, especially when compared to other markets across the country. For example, in regional Tasmania, dwellings advanced +27.1 per cent over 2021, while Hobart took the capital city crown, up +26.8 per cent for the year. 
An uptick in migration to WA and a revival of the resources sector have led to tight supply, which has driven price growth. The Real Estate Institute of WA (REIWA) also points out that there is a housing supply shortage which is being exacerbated by the influx of workers to staff the now booming resources sector. 
Now that we have an idea of what transpired over 2021, let's see what experts are predicting for 2022. 
Learn more about what's happening in the Perth property market. 
WA real estate forecast 2022
Nationwide, most analysts believe that we will see housing prices moderating over 2022, primarily because the gains of 2021 are simply not sustainable.
WA is no exception, with SQM Research's Boom and Bust Report 2022 forecasting a range of -3 per cent to +7 per cent for the Perth market. They believe sustained demand for housing in the WA capital, where vacancy rates have been as low as 0.6 per cent is likely to drive rents up in 2022. 
But they caution that a softening in demand for iron ore from China could impact the property sector, which is largely reliant on a robust resources sector. This could trigger the 'boom or bust' cycle again in mining towns over 2022, so they advise avoiding investing there. Closed borders or any restrictions on movement will also hurt the WA economy over the medium term. 
SQM Research forecasts a range of -3 per cent to +7 per cent for the Perth market.
QBE's Australian Housing Outlook 2021-2024 report has a similar outlook, forecasting, "an ongoing recovery" for Perth though "rising prices and interest rates will worsen affordability and dampen momentum" in the medium term. QBE also highlights the fact that dwelling completions are set to rise in 2022, which should ease undersupply. The WA state government's Building Bonus and the federal HomeBuilder program are both likely to spur demand from first time buyers, with attractive cash incentives to enter the market. 
Westpac forecasts growth of +8 per cent for the Perth market in 2022, with a fall of -1 per cent in 2023. Buyers agent Pete Wargent, of BuyersBuyers believes the WA government's "hermit" approach to managing COVID could hurt "immigration or interstate moves to WA." Michael Yardney, leading property expert and founder of the popular Property Update blog blog, thinks that once WA re-opens its borders, "We could see the growth trend rebound as demand from interstate migration resumes."
If you're wondering if it is worth investing in an apartment in WA, keep reading.
What's the WA apartment market like?
With a median price of $400,831 (CoreLogic, December 2021), only Darwin and Adelaide offer a more affordable entry point into property ownership. Perth units advanced +12.4 per cent over 2021, though momentum slowed in the final quarter, up just +0.3 per cent as the year drew to a close. 
Performance in regional WA was middling, with units advancing +8.9 per cent over the year. With a median price of $244,907, these are some of the most affordable properties in the country. 
Units in WA advanced +8.9 per cent over 2021.
SQM Research points out that in Perth, tight supply and a spike in demand led to rental increases of +10 per cent over 2021. They believe 2022 will be more of the same, with low vacancy rates likely to persist until more apartments are completed. QBE reports that a Perth vacancy rate of 1.0 per cent over 2021 is, "indicative of a very tight market," and recorded a rise of +21 per cent in unit values in the year to June 2021.
Let's now identify potential hotspots to invest in this year, based on expert insights.
What are the best areas to buy property in WA?
According to Terry Ryder, Managing Director of Hotspotting.com.au, WA's regional markets are experiencing the, "strongest overall market" since the mining boom 10 years ago. Based on this, he recommends watching the following regional WA towns or suburbs:
Data from the REIWA identified the following suburbs posting the biggest house sale price gains over December 2021:
Applecross

, with a median house price of $1.7 million, which recorded a compound growth rate of +6.2 per cent in 2021.

Kalamunda

, with a median house price of $710,000, which recorded a compound growth rate of +4.9 per cent in 2021.

Wannanup, with a median house price of $585,000, which recorded a compound growth rate of +3.4 per cent in 2021.

Mandurah

, with a median house price of $310,000, which recorded a compound growth rate of +3.2 per cent in 2021.

Beckenham

, with a median house price of $422,500, which recorded a compound growth rate of +3 per cent 2021.
Looking ahead to 2022 and beyond
There are still many uncertainties as we move into a new year, not least what twists and turns the pandemic still has in store. It has undoubtedly shifted what many people expect from their work-life balance, and a slower pace of life in a regional location will  be a more attractive option than living in a relatively crowded capital city. 
For WA and its economy, which are so strongly tied to natural resources and the whims of China, the medium term is equally uncertain. QBE believes we should expect more disruption, "given the unique and complex nature of COVID-19." 
On a positive note, they forecast the flight from the cities is likely to reverse over time. Regional markets could therefore experience a downturn over the medium term as people revert to city living. SQM Research is also positive about the near future, providing lockdowns and other restrictions are not reimposed.
Only time will tell if their predictions are true and what actually transpires.