Best areas to invest in Geelong, Torquay and Lorne 2021
With Melbourne and Sydney property markets bouncing back and expected to surpass their 2017 peak sometime in the third quarter of 2020 with the potential for double digit growth, what does this mean for regional areas like real estate in Geelong and the Surf Coast Lorne and Torquay property markets?
While most activity is owner-occupier related at the moment, investors are starting to come back to the game. Many investors are looking to regional parts of Victoria such as Geelong suburbs and the Surf Coast that usually record strong price growth and have the benefit of the overflow from the strong population growth occurring in Melbourne. 
Hugging the southern coast, there are some great hotspots for investors. Houses for sale in Lorne are sought-after and the area is the gateway to the Great Ocean Road with much to offer in lifestyle, while still being close enough to be able to access solid employment opportunities for those commuting to Geelong.
There's excellent connectivity between Torquay and Geelong with public transport and the drive is just under thirty-minutes. Not to mention, the many good schools in close proximity. 
What did the property market in Geelong, Torquay and Lorne look like in 2019?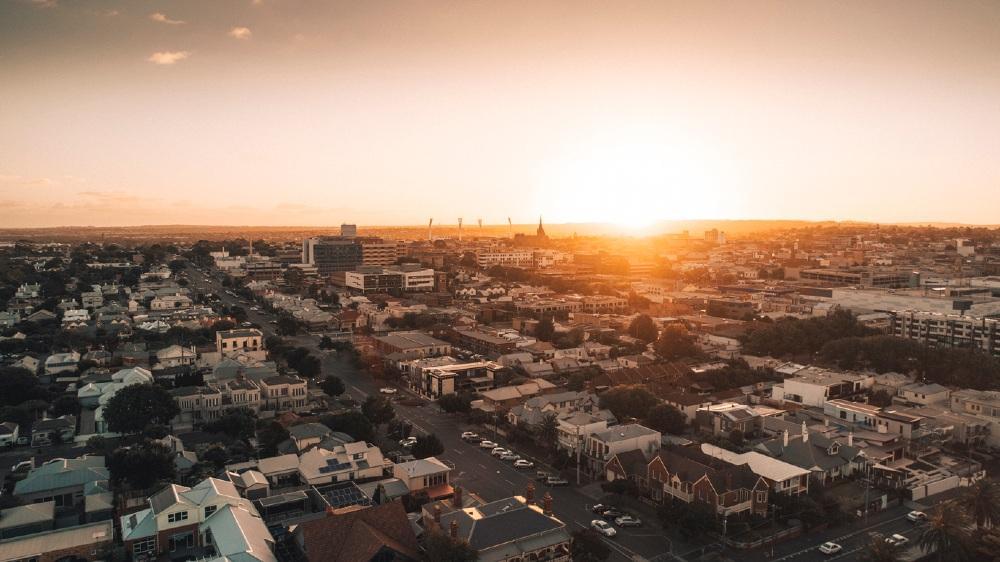 Regional Victorian property markets weathered the downturn in 2019 much better than Melbourne, with some areas recording near double digit growth.
While the leading property markets of Melbourne and Sydney fell substantially during the downturn of 2018/19 before bottoming out and then climbing back upwards in the last half of the year, the Geelong property market fared with just a -4% reversal over the same period. Contrast this to Sydney who saw a -12.8% drop and Melbourne who fell by -11.4%. 
One of the reasons for this is that Geelong has enjoyed the outcome of being buoyed by Melbourne's population flows, which softened the effects of the downturn for the town. Many buyers sought more affordable properties that still offered the convenience of city amenities and employment opportunities, while also being able to commute to the state capital's CBD if needed.
As well as having a diversifying local economy with large infrastructure projects in the wings, Geelong real estate market is much more affordable than Melbourne. Houses for sale in Geelong have median prices under $550,000, making it enticing to first home buyers who qualify for the stamp duty concession. 
"Houses for sale in Geelong have median prices under $550,000, making it enticing to first home buyers who qualify for the stamp duty concession."
In the Surf Coast, property markets took a little stumble in the first half of 2019, but after the coalition's victory in the May federal election, lifestyle properties along the coastline became a feeding frenzy once again with sales results stronger than expected and things heating up even further during the spring selling season.
This was no doubt fuelled by the record low interest rates and the loosening of lending criteria that characterised the last half of 2019. 
However, the median house price in Torquay was up just 1% in 2019 and is currently $815,000, while Lorne saw much better price growth up 9.3% with a median house price of $1.2 million. 
How can we expect the Geelong, Torquay and Lorne property market to change in 2020?
After the strong price growth recorded in the last half of 2019, Domain economist Trent Wiltshire believes areas just an hour or two from Melbourne could experience much more moderate growth in 2020 unless the Melbourne property market continues to see strong price growth upwards of 10%, which would then see more buyers seeking the affordability of areas like Geelong. 
According to QBE's 2019–2022 Australian Housing Outlook, employment and population in Geelong will remain buoyed by large infrastructure projects including the $65 million CBD office tower for GMHBA, educational sector projects, the development of new housing estates at Lara West and the commencement of the $650 million New Lara Maximum Security Prison.
These developments will also be beneficial to the Torquay and Lorne property market as Geelong acts as their closest major hub. 
It will also continue to "draw population in from Melbourne" but due to more affordability in the state's capital, Geelong will likely see more moderate growth, projected to be about 4% to June 2022 to take its median house price to $540,000.
Lorne and Torquay should follow similar patterns, but due to the draw of their location and lifestyle, buyer activity is not as affected by the Melbourne market, while investors flock in for Airbnb opportunities.
Best areas to invest in Geelong, Torquay and Lorne in 2020
Some of the most affordable areas with houses under $500,000 are now the best growth suburbs in Geelong. According to Hotspotting's latest Price Predictor Index the five best suburbs in Geelong to invest include:
While Lorne real estate and Torquay real estate offers investors the advantage of properties close to the beach or with ocean views. SQM Research's latest report show that these areas in Geelong and the Surf Coast are also a good bet for 2020:
What should buyers and investors be wary of in Geelong, Torquay and Lorne?
When it comes to buyers looking for affordability and properties relatively close to the Melbourne CBD, the outer west suburbs like Melton are certainly a threat. 
How to identify an area with high growth potential
When it comes to searching out regional property hotspots where there is high growth potential, it takes a lot of research and time. Here are some of the things you'll need to consider:
Large infrastructure investments in the wings that will improve the work and lifestyle opportunities of the area, and will ultimately generate action in the local property market. One tip is to look for places with unemployment under 4%.
Renovations, developments and signs of gentrification taking place in the area are good indications that the location is on the rise. 
Analyse metrics such as the days on market. The number of days it takes to sell a property indicates how hot the market is. Keep in mind that regional listings will have different averages than city locations. 
When the auction clearance rates are high and sellers are opting for this sale method over private sale, it's a sign that there's lots of demand for that particular area, which could mean high price growth is around the corner. 
Take a look at the rental yield activity. If this metric is on the rise, it means there could be an increase in population growth driving demand for rental properties.