Best suburbs to invest in Newcastle and the Central Coast in 2021
Looking to invest in Newcastle, or researching the best suburbs to buy into on the Central Coast?
The often stratospheric prices of the Sydney market are the primary reason buyers and investors went looking elsewhere for real estate - and they found this in regional cities like Newcastle and on the Central Coast.
And while a commute from Newcastle to Sydney is a slog, the Central Coast is close enough, so the motivation to invest here is slightly different to its northern neighbour. 
These two markets have a lot going for them, not least the relative affordability they offer, and with employment growth strengthening, prices are more aligned with local incomes. 
Let's start our analysis of these two locations with a look back at how these markets performed in 2019. 
What did the Newcastle and Central Coast property market look like in 2019?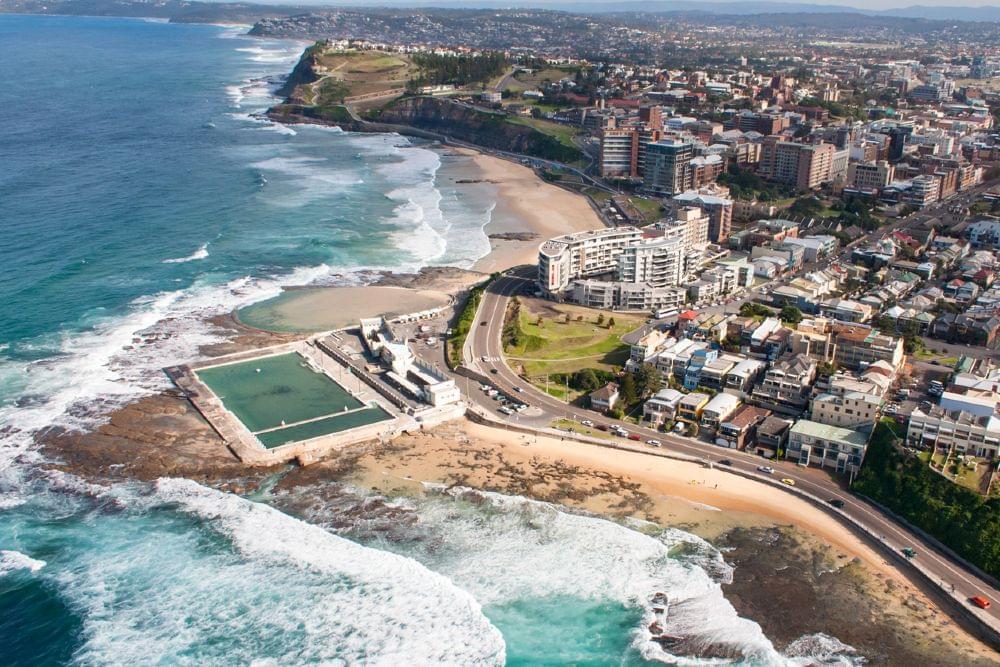 The Newcastle property market did not experience the extreme downturn that characterised the Sydney market, with the median house price recording a -6% reversal in 2018/19. Contrast this with the -13% drop the Sydney market posted over the same timeframe. 
There are a number of underlying factors that can explain this. Firstly, the Newcastle real estate market is more influenced by local economic conditions, and is less connected to Sydney in this respect.
It is also more affordable than the NSW capital, with median house prices under $650,000 - which is attractive to first home buyers who can access the first home buyer stamp duty concession. 
QBE's 2019–2022 Australian Housing Outlook points out other positive data from Newcastle, with the area's unemployment rate down to 4.7% in 2019, from a peak of 8.0% in 2015. The diversifying local economy has also seen immigration to the area increase, with population growth to the area also up over the last five years. 
How can we expect the Newcastle and Central Coast real estate market to change in 2020?
QBE believes that 2020, and the years ahead, should be positive for Newcastle as it benefits from a diversifying local economy centred on tourism and logistics.
They also identify major infrastructure projects earmarked or in progress as further proof the local property market is on the up. This includes the Newcastle light rail and the expansion of Newcastle University, which should both drive demand for local housing. 
Overall, they forecast annual average price growth of 3% for the coming 3 year period, for an overall cumulative increase of +11% to June 2022, and a median house price of $630,000. 
"QBE forecasts a positive 2020 for Newcastle, as the regional centre is set to benefit from the development of several major infrastructure projects and a diversifying local economy"
They also believe limited new dwelling supply means vacancy rates will be tight, which were at 2.1% in March 2019.
Using CoreLogic data, Moody's Analytics forecasts Newcastle to advance +3.9 per cent in 2020, with the Hunter Valley projected to grow +3.6 per cent. The Hunter is likely to continue to attract buyers as long as the Sydney market continues to outprice them from making an investment in that city.
Read: Sydney property market forecast 2020
Best areas in Newcastle and the Central Coast to invest in property in 2020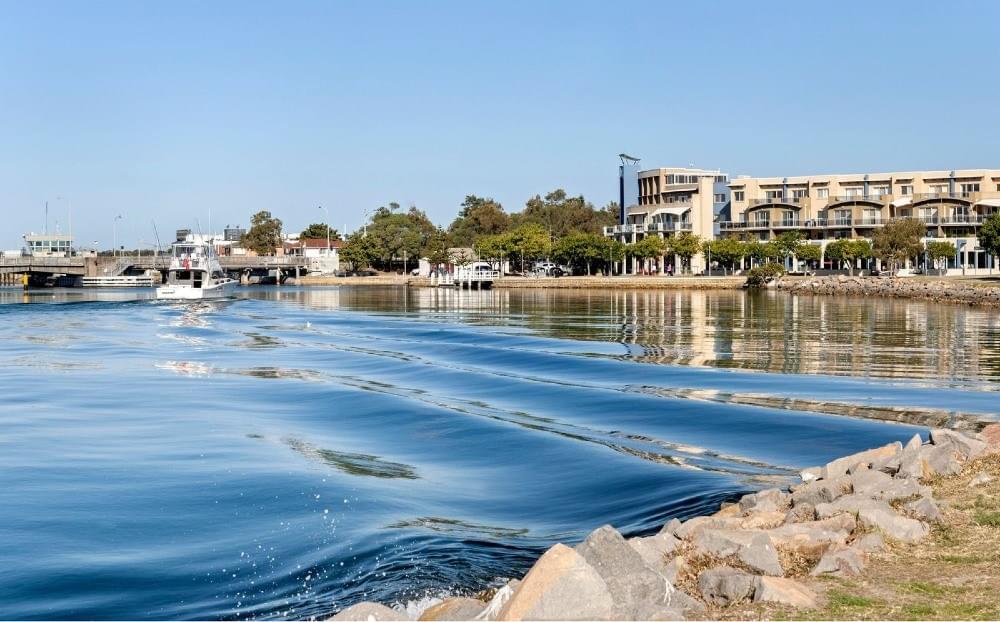 When it comes to specific suburbs to invest in, here are a selection to research further, monitor or visit.  
The Newcastle suburb of Fletcher is well regarded by families looking for a convenient location that is close to the Hunter Valley highway, M1 to Sydney and is within 20 minutes of the beaches. The median house price here is currently $590,000 and has a gross yield of 4.6 per cent.
If you are interested in a unit then also look at Wickham, right in the heart of Newcastle, where the median price is $455,000 with a gross yield of 5.7 per cent. 
The suburb of Lambton is similarly affordable, with a median house price of $640,000, with a unit median of $460,000. Further south the picturesque suburb of Swansea has water frontage onto Lake Macquarie and the ocean.
Median house prices here are $580k with a median rent of $395/week and a median gross yield of 3.5 per cent. Units, on the other hand, have a median price of $430,000, a median rent of $365/week and a median gross yield of 4.4%.
"If you're looking for affordability within touching distance of Sydney, then Central Coast locations need to be on your shortlist."
If you are looking for affordability within touching distance of Sydney, then Central Coast locations need to be on your shortlist. These should include San Remo (median house price $428k), Gorokan (median house price $451k) and Budgewoi (median house price $474k). 
San Remo is just over an hour by car to Macquarie Park, and an hour and a half to the Sydney CBD. Rental yields in these suburbs are also often a lot higher than Sydney, and you can expect anywhere around 5% per year.
Read more: Best regional NSW areas for property investment 2020
What should buyers and investors be wary of in Newcastle and the Central Coast?
Like anywhere, if you are thinking of investing in Newcastle or the Central Coast, you need to research the local market and ensure there are sufficient economic drivers to sustain growth in the medium to long term. You also need to do your homework and identify suburbs that are about to grow or boom. 
If you are looking at an investment property on the Central Coast avoid the popular tourist hotspots of Terrigal and Avoca Beach, as rental returns are not very attractive and median prices are a lot higher than most of the local region, at just under a million.
Also bear in mind that, unlike capital cities, regional towns and cities are more likely to offer positive cash flow over the long term, while metro postcodes tend to give you better prospects for capital growth. Regional centres are also more likely to experience more modest price gains and falls - so factor this into your investment strategy before you part with your hard earned cash.
How to identify a suburb with high growth potential
Shortlist your regional investment properties by identifying suburbs and postcodes that have as many of the following factors present, specifically:
Rising property values, preferably stable growth in property prices over a relatively short time frame - typically a few years, though it will depend how long you intend to invest for.
A declining days on market (DOM) metric, is a good sign that there is strong demand in a suburb - as properties don't list for too long. You do need to know your local market, as DOM varies widely by market and location.
Rising rental yields, which details how much income/rent a property could fetch over a timeframe, as a proportion of its value. Rising rental yields are a good sign that there is strong demand for rental accommodation.
High clearance rates at auctions, which is detailed as a percentage of the number of properties sold over a week/month.
Low vacancy rates indicate there is strong demand for rental property in an area. 
You can also track other economic indicators, like government investment in infrastructure or other job creation initiatives that will boost the local economy.
Read more: Australian property market forecast 2020