Best regional VIC areas for property investment 2023
Looking for the best places to buy an investment property in regional Victoria? 
Like elsewhere, demand for property in regional markets in 2021 was driven by the advent of remote working and tree and sea changers looking for more affordable lifestyle properties. 
In Victoria, areas such as the Mornington Peninsula and regional towns like Geelong led the way, posting gains of +27 per cent and +18 per cent in the 12 months to September 2021. 
Why?
Regional towns and centres are not only more affordable than capital cities, but also have their own CBD and local economy. They're also still within striking distance of the big city lights. 
Read on for a more detailed overview of how these markets performed in 2021, and which suburbs the experts are tipping to boom in 2022. 
What did the regional Victoria property market look like in 2021?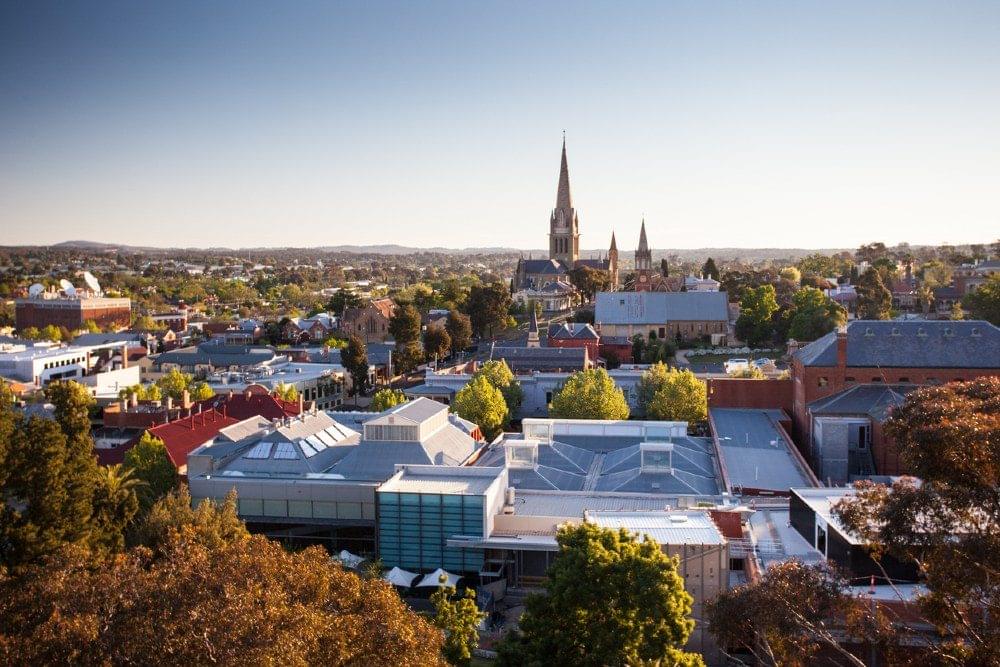 According to CoreLogic's Hedonic Home Value Index (December 2021), property in regional Victoria advanced +1.8 per cent over November 2021, and +5 per cent over the recent quarter, meaning that values grew +24 per cent over the year. 
Compared to other regional markets around the country, this is middle of the pack performance, with extended lockdowns dampening sales activity across the state. Despite this, many regional locations posted record rises over the year. Dig into the data, and houses and units recorded very similar growth, advancing +24.1 per cent versus +23.9 per cent respectively over 2021. 
Property values in regional Victoria grew +24 per cent over 2021. 
Buyers agents BuyersBuyers report that, "Victoria's top-performing suburbs are dominated by detached house price growth across the Mornington region." Top performing suburbs in the Mornington Peninsula property market include Somers, where houses grew +46 per cent over the year, Blairgowrie which advanced +44 per cent, and Crib Point which grew +43 per cent. 
BuyersBuyers co-founder Peter Wargent feels that this market, together with other hotspots, like the Sunshine Coast, are probably close or at the peak of their cycle. QBE's Australian Housing Outlook (2021–2024) reports that regional centre Ballarat has recorded solid median house price growth of +24 per cent over 2020/21. They identify stamp duty concessions and the favourable local economy for this performance.
CoreLogic points out that price growth in regional areas began to moderate in September, reversing a trend where regional housing values were rising faster than capital cities.  
Let's now get the experts predictions for regional Victorian property in 2022. 
How are property prices in regional Victoria expected to change in 2022?
In terms of the big picture, most property analysts believe we will see Australian property prices moderating over 2022. There are two factors behind this, with affordability (or lack thereof) and more stock coming onto the market. 
NAB's Quarterly Australian Residential Property Survey (Q3 2021) predicts, "a sharp slowing in 2022 as the impact of lower interest rates fades and affordability constraints begin to bind." CBA is on the same page with their forecast of, "dwelling price growth to moderate over the first half of 2022."
Property experts predict dwelling price growth to moderate over the first half of 2022.
QBE predicts Ballarat will continue its strong performance, believing that commuters will continue to be attracted by its affordable property. They forecast median house prices in Ballarat to reach $608,000 by June 2024, which equates to growth of +17 per cent. 
Their forecast for Geelong is a little softer, with median house prices predicted to reach $824,000 by June 2024, which is a rise of + 18 per cent. It is a similar forecast for Bendigo, which they believe will see price growth of +17 per cent by June 2024, driven by government infrastructure investment in the area.
Let's now look at some specific areas analysts are picking to perform in 2022.
What are the best regional towns to invest in Victoria in 2022?
According to Canstar's Rising Stars Report powered by Hotspotting, the following towns are the ones to watch in 2022 and beyond. This is based on, "sales volumes still rising strongly, against the general trend across Regional Victoria."
In Geelong they highlighted the following suburbs:
Corio

, with a median price of $410,000, has doubled the number of house sales over 2021.

St Albans Park

, with a median price of $495,000, has low vacancies and rising rents.

Belmont

, with a median price of $645,000, has recorded rapid price gains over 2021, and doubled sales volumes since 2020.
Other suburbs and regional towns they fancy include:
Flora Hill

(Bendigo) with a median price of $415,000, has seen sales levels double in the past year.

Kyneton

(Macedon Ranges Shire), with a median price of $695,000, is on the rail line that links Melbourne to Bendigo, so it ticks all the boxes for 'hill-change' buyers.
Other regional VIC investment property hotspots
You should also keep an eye on these suburbs, which made Hotspotting's 10 best suburbs in regional Victoria to invest in for 2022.
| | | | | |
| --- | --- | --- | --- | --- |
| Suburb | Median house price | Median apartment price | Average rental yield | 5 year compound growth |
| Beaconsfield | $825,000 | $570,500 | 2.6% | 7.6%  |
| Shepparton | $354,500 | $277,000 | 5.1% | 6.0% |
| Warrnambool | $495,000 | $370,000 | 4.4% | 9.1% |
| Cowes | $595,000 | $500,000 | 3.3% | 13.7% |
| Traralgon | $360,000 | $296,000 | 5.3% | 7.9% |
Looking ahead to 2022…

With indications that runaway growth in regional markets is easing off, it will be interesting to see how this sector plays out over 2022. The big question remains what impact the pandemic will have in the weeks and months ahead. 
The Victorian government may be reluctant to enact further restrictions, particularly the hard lockdowns the state endured over the past two years. Everyone is crossing their fingers that high vaccination rates will offer some protection against that scenario, and the property sector can continue to play a significant role in the national economy.