Best suburbs to invest on the Gold Coast in 2021
Looking to invest in Queensland? The Gold Coast might be on your list. Rather than diving in head first, you'll need to consider the property market to ensure that you invest your time, effort and money in the best suburbs the Gold Coast has on offer. 
There are many reasons why purchasing in the Gold Coast could be a great investment; the pristine beaches, the relaxed lifestyle, and the strong tourism industry. 
But before you take the leap, what do the experts say?
What did the property market on the Gold Coast look like 2019?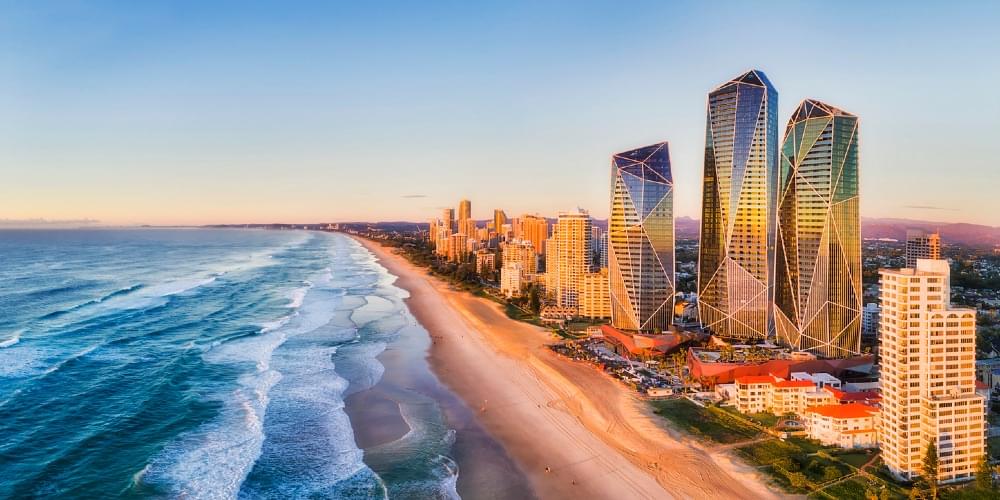 The Gold Coast saw positive change in 2019. This continued the Gold Coast's 5 year steady growth streak.
According to Domain, suburbs with the highest growth to house prices were Clear Island Waters with a median of $932,00, recording a Year on Year (YoY) change of 13%, Paradise Waters, with a median of $1,155,000, and YoY of 11.1% and Coombabah recording a median house price of $440,000 and YoY change of 6.7% as of October 2019. 
Apartments on the Gold Coast showed even stronger growth. Mermaid Waters recorded a growth of median unit price to $472,500, an incredible YoY increase of 21.2% by October, Coombabah rose to $451,500, a YoY increase of 12.9% and Arundel's median unit price hitting $378,500 reflecting a YoY increase of 12.3%. 
Read: Best regional QLD areas for property investment 2020
How are Gold Coast property prices expected to change in 2020? 
According to QBE's Australian Housing Outlook 2019-2022 Report the Gold Coast is expected to continue its streak of positive growth until 2022, although it may increase at a slower rate than the last 5 years. The key economic drivers, which include large infrastructure projects, and strong local tourism, are not expected to slow.
The median house price is expected to rise to $680,000 by June 2022, with a predicted rate of 2.9% per annum, while the median unit price is predicted to rise at an average of 0.8% over the same period to a predicted average of $435,000.
"According to QBE, the Gold Coast is expected to continue its streak of positive growth until 2022"
A positive forecast has also been posted by CoreLogic's, Moody's Analytics, which predicts that house values on the Gold Coast will increase by 2.8%, and 4.5% in 2020 and 2021 respectively. 
The market factors influencing this streak include investment into infrastructure, a low value Australian dollar attracting foreign investors, while the strongest long term market influence is expected to be significant population growth. The Gold Coast is predicted to grow by more than half of its current population in the next two decades, with an additional 350,000 people. 
Gold Coast growth suburbs to invest in 2020 
From high rise apartment, canal side hideaway, to hinterland acreage, the Gold Coast covers a multitude of lifestyles next door to one another. 
According to CoreLogic's Top Performing Suburbs Report 2019, neighbouring canal side suburbs Benowa, treasured by golf enthusiasts, and Bundall ranked in the national best 50 suburbs that have performed consistently. Benowa ranked 18th nationally, with units outperforming houses in terms of capital gains.
PropertyValue.com.au revealed units in Benowa experienced a 15.42% increase, while houses experienced a dip of -1.31% over the last 12 months. On the other hand, Bundall ranked 31st, experiencing a rise in both units at 7.89% and houses at 2.39% in the same 12 months. 
CoreLogic has flagged the top performing suburbs for rental yields as Reedy Creek, Southport, Labrador, Mudgeeraba, Upper Coomera, Currumbin Waters and Helensvale. These suburbs all saw consistent rental growth, solid rental yields, and vacancy rates of less than 3%. The Gold Coast as a region has averaged at a vacancy rate of 1.85%, a positive figure for investors.  
Rental yields over the last 12 months in the top performing Gold Coast suburbs as of December 2019:
| Suburb | Houses | Units |
| --- | --- | --- |
| Reedy Creek | 5.0% | 6.2% |
| Southport | 4.6% | 5.6% |
| Labrador | 4.9% | 6.0% |
| Mudgeeraba | 5.1% | 5.8% |
| Upper Coomera | 4.9% | 6.5% |
| Currumbin Waters | 4.8% | 5.3% |
| Helensvale | 5.0% | 6.3% |
For those in the market for the best family suburbs, Southport, Mudgeeraba, Reedy Creek and Upper Coomera are all home to the Gold Coast's top scoring secondary and primary schools. 
Read: Best suburbs to invest in Brisbane 2020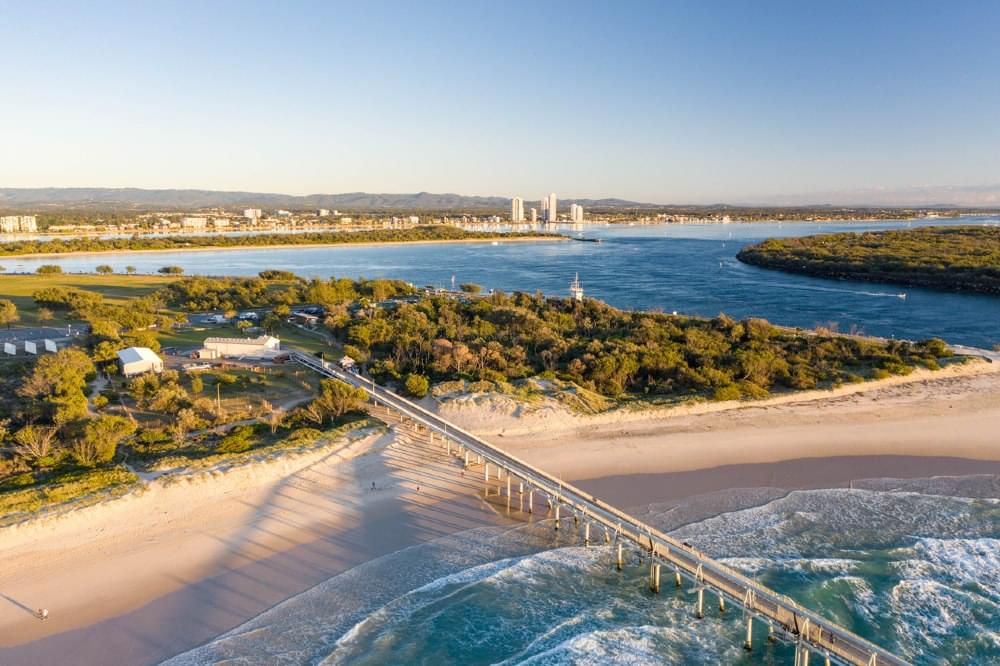 What's the Gold Coast apartment market like?
Characterised by the high-rise apartments along Surfers Paradise, the Gold Coast has historically experienced an oversupply of apartments, significantly impacting the areas rental yields.
The trend of overdevelopment of the area was first experienced in 2010 and 2012, and then again in the lead up to the 2018 Commonwealth Games. The Gold Coast had developed a 'boom and bust' reputation. Learning from the past, developers have taken to constructing smaller buildings, with fewer units. 
Development is still going strong in the city with boutique off the plan apartments in development up 70% in 2019 from 2018, according to Urbis' Quarterly Apartment Essentials report. And the boom and bust reputation appears to have subsided due to the shift to smaller developments.
"Historically, the Gold Coast has experienced an oversupply of apartments. Learning from the past, however, developers have taken to constructing smaller buildings with fewer units."
When choosing between a house and an apartment, looking at the forecasted growth is the place to start. QBE's Australian Housing Outlook 2019-2022 Report is predicting that the average for Gold Coast house prices will increase by 1% in 2020, by 3% in 2021 and by 5% in 2022.
Units, on the other hand, will experience a slower rise with no increase in 2020, 1% increase in 2021, and 1% again in 2022. 
It's important to keep in mind that suburbs will experience this growth individually. Consulting with your local real estate agent is an important step in ensuring that you make the best investment.