Best suburbs to invest on the Gold Coast in 2023
Need to know where the Gold Coast housing market is at the moment, and how it could perform over 2023?
You may be considering buying an investment property on the Gold Coast, or be looking to sell your existing property there. Either way, you want to time the market to maximise your ROI - so having your finger on the pulse is essential. 
Read this article for an easy-to-understand summary of how the Gold Coast market performed in 2022, and what experts are forecasting for 2023 and beyond. 
Let's start by taking a look back at how the Goldie housing market performed last year.
What did the Gold Coast property market look like in 2022?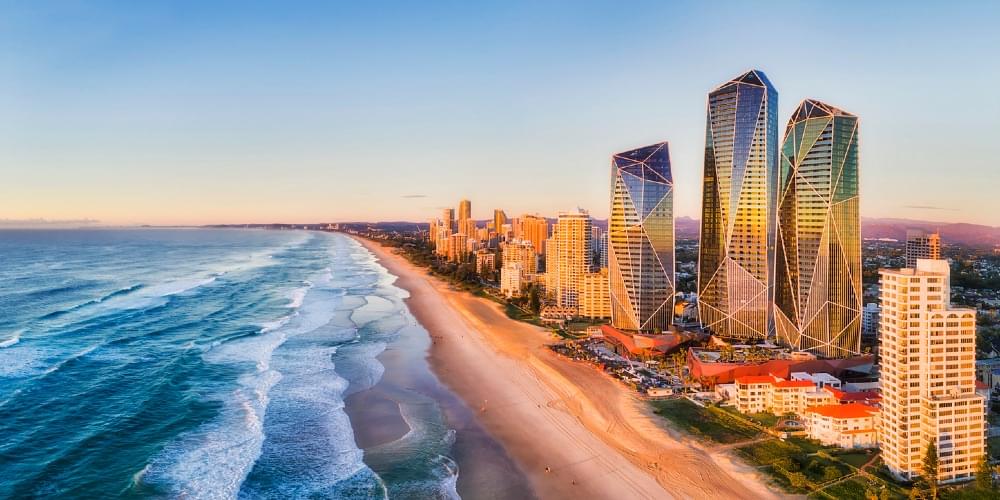 What did the Gold Coast property market look like in 2022?
QBE points out that Brisbane and the Gold Coast had a strong 2021/2022, thanks to a combination of factors, first and foremost the relative affordability of property there - especially compared to Sydney and Melbourne. This drove interstate migration, primarily from southern states - but this put pressure on housing stock.  
But, like elsewhere, the shine has come off the heady pandemic era bubble, with CoreLogic data indicating a slight reversal in Brisbane dwelling prices, down -1.1 per cent over '22. Looking at the Gold Coast market in CoreLogic's Regional Market Update (Nov, '22), the data indicates it has been more resilient. Houses have advanced +7.5 per cent to that date for a median of $1,003,676, with units up +7.7 per cent for a median of $654,977. 
Bear in mind that during the pandemic values jumped by up to +40 per cent in some locations, and in many cases are still above pre-pandemic levels. CoreLogic indicates that dwellings across 'lifestyle regions' like the Sunshine Coast and Gold Coast are, '...still, on average, +38 per cent higher than where they were at the onset of COVID-19'. Average dwelling sales are also evidence of this,  -11.7 per cent lower than a year ago, though +13.9 per cent higher than five years ago.
Let's now look at some Gold Coast house price predictions for the coming year.
Helpful resource: Get a suburb profile for any suburb in Australia
Gold Coast real estate market predictions 2023
SQM Research's forecast is for Gold Coast dwelling values to soften over 2023, indicating that, 'Both the Gold Coast and Sunshine Coast property booms are over. Prices peaked in July 2022 and are now in retreat'.
QBE's report is more optimistic, indicating that, 'lifestyle factors and affordability, compared to southern markets, guarantee the Sunshine Coast and the Gold Coast will continue to experience relative market strength'. The REIQ indicates that it is, '...not only retirees seeing the appeal of living in the area, …with people across all age groups moving to the region, like younger demographics studying on the Gold Coast or looking for the property investment Gold Coast has to offer'. Only time will tell if this trend continues through '23 and beyond, but this market appears to have better prospects than Brisbane for example.
Let's now take a closer look at the apartment market on the Goldie.
What's the Gold Coast apartment market like?
CoreLogic data indicates that investors and first-time buyers are still piling into units on the Gold Coast, with only Toowoomba having a shorter median time on the market (19 days) versus the 20 days - over the year to October 2022.   
Despite supply constraints, investment management company Colliers points out that, '...we expect apartment prices to continue rising especially if the supply shortage becomes more critical'. Granular sales data showed a total of 2,073 new apartment sales on the Gold Coast over '22, with 75 per cent of these, 'along the coastal strip from Southport to Coolangatta with almost half, or 49 per cent, in the Gold Coast Central precinct which includes Broadbeach and Surfers Paradise'. SQM Research's Warren Christopher also points to tight rental vacancies in the area, even though rents are falling - though he is forecasting rents to rise +4% to +8% over 2023 in Brisbane.
Let's now highlight some key suburbs to put on your shortlist, based on past performance, rental yield or sales volume.
What are the best suburbs to invest in the Gold Coast in 2023
CoreLogic's Best of the Best report highlighted some Gold Coast suburbs with high rental yields over the past 12 months, including:
Maudsland

, in the Gold Coast hinterland which recorded +19.3 per cent growth in rents, where the median weekly rent is $852. The median house price there is $910,000 and values have advanced +19.7 per cent over the past year.

Pimpama

recorded +18.9 per cent growth in rents over '22, where weekly median rents are currently $665. The median house price there is $675,000 and values have advanced +20.5 per cent over the past year. The median unit value is $515,500 there, and prices have risen 21.4 per cent over the same timeframe.

Burleigh Heads

rents grew +17.8 per cent over last year for a median weekly of  $1,132. Median house prices are currently $1,480,000 and have advanced +21.3 per cent, while units grew slightly more modestly at +12.4% for a median value of $899,000. 
Gold Coast suburbs also made realestate.com.au's hottest 100 suburbs to watch list, including:
Mermaid Waters

, where the median house price is $1,603,000, having grown +9.2 per cent over '22 - an area which is, '...set to benefit from the $1 billion expansion of the light rail line from Broadbeach to Burleigh Heads.' Units are currently at a median of $640,000, and while they have softened -1.5 per cent over the year - you can expect rent of $595 per week and a healthy rental yield of 4.9 per cent. 
If you are wondering if Coomera is a good place to invest, you could be onto something. Commuting is about to get a lot easier in and around this suburb with the new M2 Coomera Connector, especially if you are commuting south - so residents can expect less congestion and quicker journeys on the Gold Coast Highway. Units there are currently at a median of $500,000 having jumped a very healthy +25.3 per cent over the past year. You can expect a media rent of $500 per week there, and a rental yield of 5.4 per cent.
2023 and beyond…
If you're considering making an investment in Gold Coast property, make sure you do your homework. Some common metrics to look at include days on market (DOM), rental yields, auction clearance rates, and vacancy rates. You should also take into account the bigger picture, like interest rates and if lending criteria could be tightened.
Currently, there is no consensus where interest rates are headed, with NAB forecasting they will reach 3.60 per cent by March 2023. Westpac and ANZ believe they will hit 3.85 per cent by May, while CBA is the most optimistic - saying they are currently at their peak.