Best suburbs to invest in Sydney 2023
Looking for an idea where the Sydney housing market is heading in 2023?
You could be looking at buying a property in Sydney, or trying to decide if now is a good time to sell. Whatever the reason, let's start by looking back at last year, and how the market performed in the nation's most valuable and expensive market.
What did the property market in Sydney look like in 2022?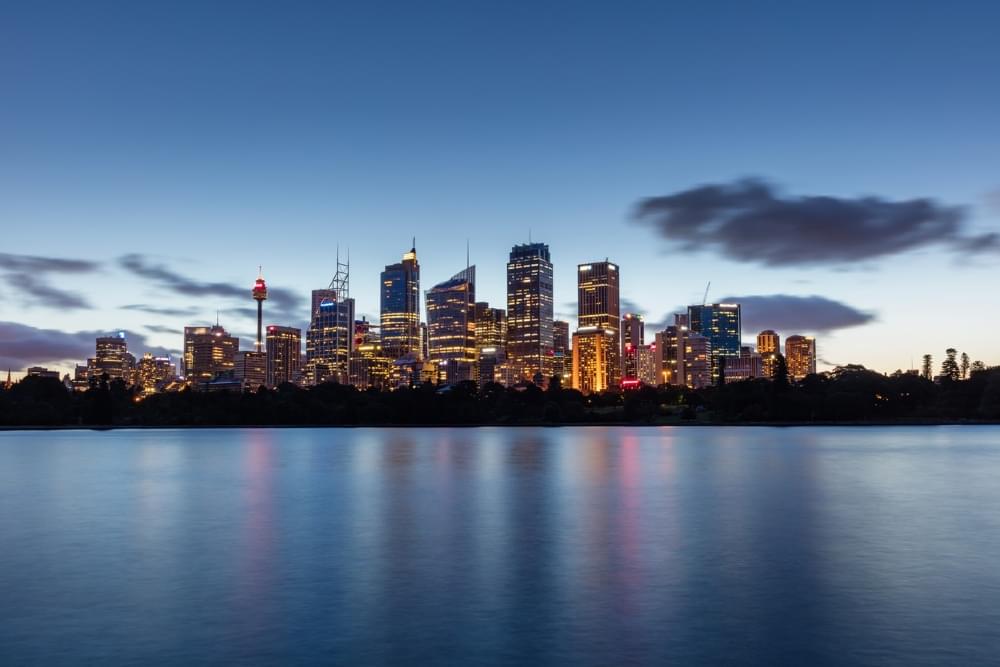 If the pandemic years were characterised by spectacular growth across most markets, 2022 saw it all coming back down to earth. This was largely in response to a barrage of interest rate rises, surging inflation, and in Sydney's case - the ongoing affordability crisis. 
CoreLogic's national Home Value Index records national property values down -5.3% over 2022, with Sydney values dropping -12.1 per cent - the largest drop of any capital city. Houses fell -13.2 per cent for a median value of $1,221,367, while apartments dropped -9.2 per cent for a median of $772,807. Despite this, housing values are still well above pre-COVID levels. Sydney is also the only state capital with a median value of over a million: $1,009,428 (Dec, 2022). 
CoreLogic's Best of the Best report revealed many suburbs in Sydney's 'Inner South, Northern beaches and Eastern suburbs regions dominated 2022's list for the largest house and unit value declines'. The most significant falls for houses were in Narrabeen, Surry Hills, and Redfern, where values dropped by more than -25 per cent. Units in Centennial Park and Mona Vale recorded the largest drops over the year, falling -23.1 per cent and -20.8 per cent respectively.
Vaucluse was the most expensive suburb to buy a house in Greater Sydney in 2022, with a median value of $7,943,965, while Point Piper was the priciest suburb to buy a unit, with a median of $2,895,563. Clovelly in the city's east recorded the strongest 12-month growth in rents, up +25.1% over the year - though city-wide rents increased Sydney +8.9 per cent over this timeframe.
Let's now look ahead, and what experts are seeing in their crystal balls for 2023.
Sydney property market forecast 2023
Everyone wants to know what 2023 holds for the Sydney housing market, especially with inflation very much a part of the current economic climate. Let's see what the experts think.
A lot depends on what happens with interest rates. 
The current official cash rate, as set by the Reserve Bank of Australia (RBA), is 3.10 per cent (Jan, '23). Some experts think we are near the peak of rate hikes, while others think rates will have to rise even more. The optimists include CBA, who believe rates will not rise further, while NAB forecast they will reach 3.60 per cent by March 2023. Westpac and ANZ believe there is more pain to come, predicting rates will peak at 3.85 per cent by May next year. 
If you are worried about a housing crash, or rapid fall in prices - these are the indicators to look for, according to SQM Research's Warren Christopher. He believes there is nothing to worry about if the cash rate stays at or below 4 per cent. If rates go above and beyond 7 per cent then he thinks some borrowers will struggle to service their loans and this could trigger a crash - though this is extremely unlikely. In fact, CoreLogic indicates that 'households are well-placed to deal with rising interest costs through 2023'.
Let's now look at the various house price predictions for Sydney in the year ahead.
How are Sydney house prices expected to change in 2023?
In terms of the big picture, SQM Research's Boom and Bust Report 2023 sets out a number of scenarios. These include a fairly optimistic base case where rates do not go beyond 4 per cent, with the prediction house prices will rise +5 per cent to +9 per cent. Positive drivers include the return of international migrants, a shortage of rental accommodation and a robust local economy. 
A more cautious scenario, where inflation falls in the first half of the year, then rises to 10 per cent, with rates above 5 per cent - sees house growth pegged back to 0 per cent to +4 per cent.
QBE's Australian Housing Outlook 2022–2025 report thinks the Sydney market could soften for much of 2023, due to '...strong recent rises in interest rates, high household indebtedness and elevated construction cost growth'. They predict a median house price of $1,405,000 in 2025, with this market returning to positive growth in late 2023.
Here it is worth noting that these are predictions, and in the wise words of property investor and commentator Michael Yardney, 'housing markets are fragmented -  there is not one Sydney property market…there are markets within markets – there are houses, apartments, townhouses and villa units located in the outer suburbs, middle ring suburbs, inner suburbs and the CBD. And they're all behaving differently.
Talking of apartments, here is a quick overview of what the market is like across the city.
What's the Sydney apartment market like?
Units didn't hit the same heights as houses over the pandemic boom and underperformed in comparison. Over 2022 unit prices held firmer than house prices in Sydney, dropping -9.2 per cent vs house values which dipped -13.2 per cent. In terms of affordability, there is also a huge gulf in prices, with a median unit at $772,807 vs a median house price of $1,221,367. QBE's Housing Outlook 2022 - 2025 report forecasts Sydney's median unit price will dip over the next two years, before reaching $850,000 by June 2025.
The tight rental market meant unit rents increased +15.5 per cent across the city, the highest rise for all capitals, with QBE believing that with, '...borders now open, Sydney's rental market is recovering swiftly from the hit to demand through the pandemic'.
Let's now look at some suburbs to shortlist and research, based on their potential for capital growth.
What are the best suburbs to invest in Sydney in 2023?
According to Corelogic data, the following suburbs in Greater Sydney recorded the strongest 12-month growth in values. Many of these are in South Western Sydney and the Greater Liverpool area, where relative affordability and large block sizes are big drawcards - especially for families:
If you are looking for houses under the magic million mark, then Canstar's Rising Stars Australian Property Market Report likes Rooty Hill in Western Sydney where the current median is $850,500. If you are set on an apartment they recommend Campsie in Canterbury-Bankstown, where the $610,000 median is, 'less than half the median house price.'
2023 and beyond…
As always, you should do your due diligence before any investment in Sydney property, including sound research down to the suburb level, and analyse metrics such as rental yields, auction clearance rates, and vacancy rates.