Best suburbs to invest in Sydney 2022
Looking to buy a Sydney property in 2022?
Then you need to read our guide for the latest data and expert insights into how the Sydney property market performed in 2021. We'll also put a spotlight on real estate experts' forecasts for how the Sydney property will perform in 2022—with a focus on the best suburbs to invest in.
Let's start by looking at how the market performed over the past year.
What did the property market in Sydney look like in 2021?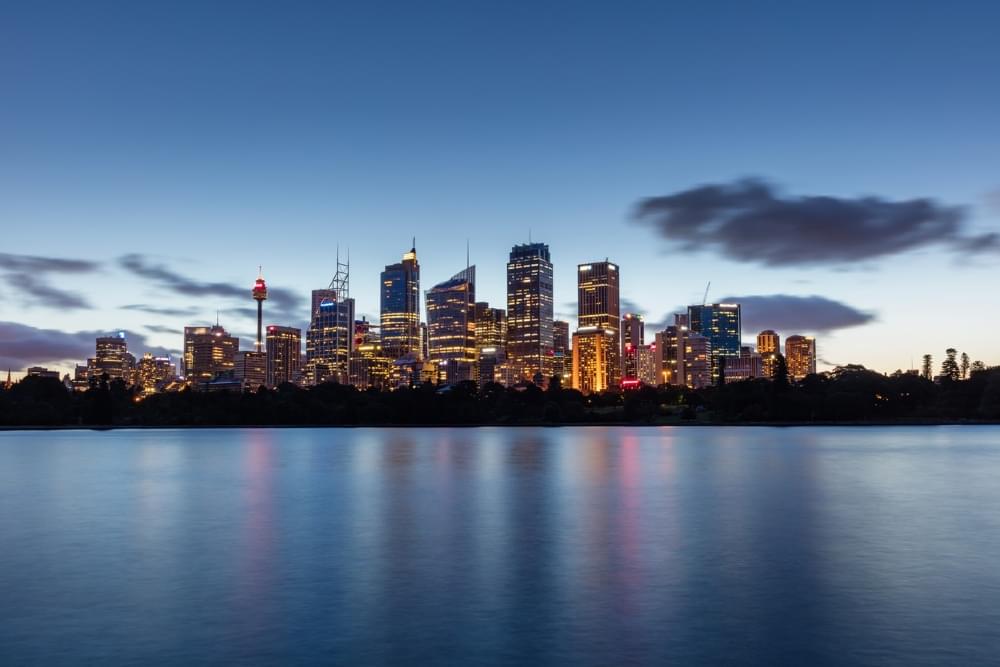 There is only one way to put it: the Sydney housing market has been red hot in 2021, with dwelling values in many locations at record highs. 
The latest research report from Commonwealth Bank characterises it as, "an incredible boom that has been fuelled by record low mortgage rates, with dwelling prices still rising briskly in most capital cities." The bank forecasts Sydney dwellings will end the year up +27 per cent overall.
According to Domain, house prices grew around $6,700 a week over 2021.
To quantify it, CoreLogic's Housing Market Update (November 2021) recorded Sydney dwelling values up +5.2 per cent for the most recent quarter and +25.2 per cent for the year to date (YTD). Sales volumes reflected this level of market activity, up +34.7 per cent in the 12 months to October 2021. 
Domain's House Price Report (September 2021) gives us an idea of how quickly prices advanced on a weekly basis, reporting that houses grew around $6,700 a week over 2021. At +30.4 per cent, this is the fastest annual rate of growth on record for a record median house price just shy of $1.5 million. 
Westpac's Housing Pulse report (November 2021) points out that despite challenging conditions, Sydney, "came through its 'delta' lockdown relatively unscathed, albeit with price gains easing from the red-hot pace early in the year." This was evident in auction clearance rates, which were in the 70–80 per cent range after Sydney reopened in early October.
But the Sydney market is clearly past its peak, with NAB's Quarterly Australian Residential Property Survey Q3 2021 showing, "house prices slowing, sales easing, and building approvals falling." Sentiment and confidence have softened, albeit only in the recent quarter, as, "the impact of lower interest rates fades and affordability constraints begin to bind."
Now that we have some key insights from the major finance houses about the 2021 market, let's hear from an expert on the frontlines—a local real estate agent. 
Sydney house prices 2022: An agent's perspective
For an agent's perspective, we asked Max Klimenko of Ray White Touma Group in Redfern, for his view on the Sydney property market in 2021, as well as what to expect in 2022. 
He has noticed a subtle shift in buyer behaviour since early November 2021, noting that, "the market's shifted the last few weeks. Lockdown was a bit of a panic buy, there was a lack of stock and I think buyers were paying a bit of a premium." 
Klimenko says that he's seen fewer people at the open homes, and that buyers "are a bit more... waiting for something to happen." He explains that prices are adjusting, and that he's "not feeling the same sort of urgency that we were during the lockdown."
Once they open up the borders, and the uni students and expats are back, people will start looking at investment properties. 
In terms of 2022 and where he thinks the market will go, Klimenko doesn't foresee a big drop in the Sydney housing market. "Overall I don't think the market's going to go down, I just don't think it's going to go up as rapidly as it has been this year. It won't be skyrocketing, but I don't think it's going to come down any time soon either."
He also believes investors will play a bigger part come 2022, especially if international borders open up to non-residents. "Once they open up the borders, and the uni students and expats are back, people will start looking at investment properties. I think there was a lack of investors the past couple of years, for obvious reasons." 
How are Sydney house prices expected to change in 2022?
Most analysts expect house prices in Sydney to slow in 2022, with slightly different projections on how this will play out.
NAB is predicting, "a sharp slowing in 2022 as the impact of lower interest rates fades and affordability constraints begin to bind." They believe performance will vary by location, with Sydney set to continue to post, "strong outcomes" in the year ahead. 
CBA forecast the Sydney housing market to advance +6 per cent over the next year. 
CBA has a similar outlook for 2022 with, "dwelling price growth forecast to moderate over the first half of 2022." They are forecasting the Sydney housing market to advance +6 per cent over the next year, which is a marked slowing from the projected +27 per cent it is set to post in 2021. 
Domain expects, "supply will remain strong throughout the coming months, and demand will become further constrained by affordability, helping to moderate strong price gain." ANZ has a similar view, forecasting prices to peak in late December 2021 and weaken in the new year due to tighter lending criteria, increased stock on the market, and affordability pressure. They believe Sydney property prices will rise +6 per cent in 2022. 
QBE's Australian Housing Outlook (2021–2024) predicts dwelling values in Sydney to slow to +8 per cent in 2022, though they forecast units to rebound due to "declining numbers of completions."
What's the Sydney apartment market like?
Compared to house price advances, unit performance has lagged over the year. Domain reports that apartments grew +9.5 per cent year-on-year, for a new record median high value of $802,475.
Westpac identifies the factors behind this relative underperformance as, "recent shifts in population flows and demand relating to the pandemic." The flight from the city was a very real phenomenon over 2020/21, as people moved to the perceived safety of regional locations to escape restrictions and the virus. 

Real estate agent group McGrath's 2022 report characterised the trend as, "one of the greatest impacts of Covid is the decentralisation of inner city tenants and apartment owners in Sydney, Melbourne, and Brisbane, creating high vacancy rates and lower rents in the inner city apartment market over the past 12 to 18 months."
Westpac forecasts that units will enjoy more growth potential.
The absence of international students and tourists has also impacted the unit market more than houses. Westpac is more positive about 2022, forecasting that units will enjoy more growth potential, "with some of these factors easing or reversing, units are likely to become more appealing for many buyers."
Let's now look at some potential investment targets for 2022, and the best suburbs to invest in Sydney.
What are the best suburbs to invest in Sydney in 2022?
Real estate entrepreneur John McGrath is better placed than many to offer predictions on where to invest. He favours the following locations in or near Sydney:
Avalon Beach

for its low-key, beach-friendly lifestyle that will continue to attract seachangers with the ability to work remotely or flexibly.

Camden

, just west of

Campbelltown

, is well placed to appeal to treechangers, looking for a slice of rural idyll. It's also within half an hour of the new international airport due for completion in 2026.

Homebush

, which after the completion of WestConnex is a short journey to the CBD, and still has plenty of local recreational amenities to keep families busy and content.
McGrath's 2022 report also points out the value in apartments, where "local buyers have little competition from overseas buyers and new immigrants, with Australia's international border currently expected to remain shut until 2022." 
This could be the time to, "snap up an inner city apartment, or look beyond the CBD to inner ring suburbs within a 10km radius." Here they highlight locations where the median apartment prices have dropped over the past year, including:
Lane Cove

LGA (median unit price $785,000, -8.6 per cent)

Botany

Bay LGA (median unit $805,000, -4.2 percent). 
If you'd like to discover more tips about which suburbs are good to invest in, it may be worthwhile to enlist the help of a top buyer's agent in Sydney.
At the end of the day, you should base any investment in Sydney property on sound research down to the suburb level, including metrics such as rental yields, auction clearance rates, and vacancy rates. There are also broader economic factors to take into account, such as the likelihood of interest rate rises and financial conditions imposed by government regulators and institutions. There is also the big question of how the pandemic unfolds in 2022 and beyond—something no one can predict.