Best suburbs to invest in Melbourne 2024
Thinking of buying property in Melbourne in 2024?
Despite multiple interest rate rises and cost of living pressures, the Melbourne housing market recovered from its January 2023 trough and prices are on the way up. It's looking bright now, but how will the market respond to these challenges in 2024?
Let's look at how the market performed in 2023 before considering some expert predictions for Melbourne housing prices over the next twelve months.
What did the Melbourne property market look like in 2023?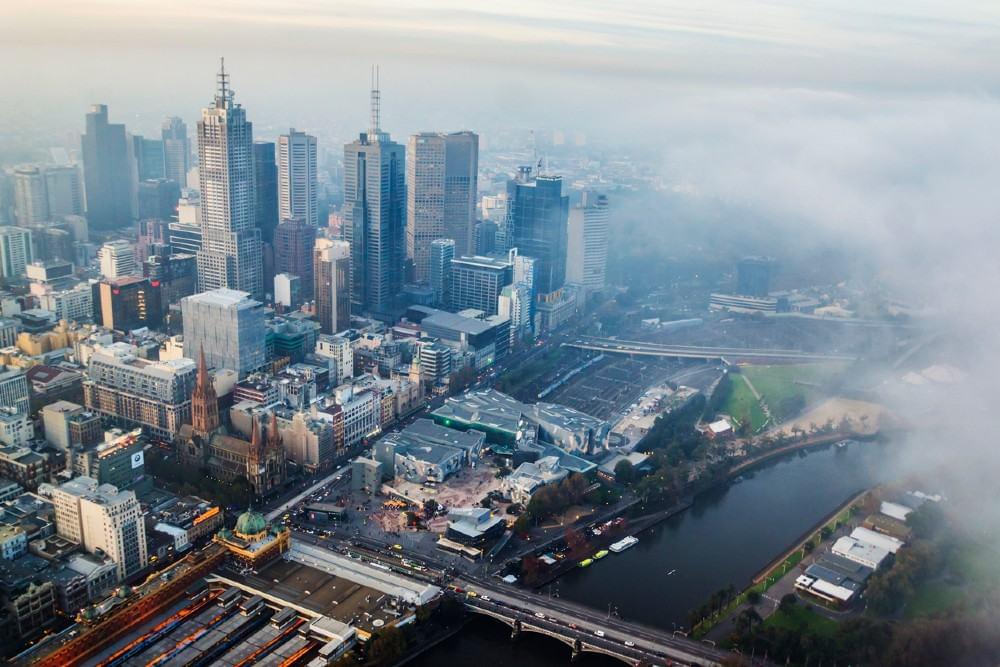 The latest CoreLogic figures reveal Melbourne dwelling values are gaining +2.4 per cent annually, marking a slow but steady recovery since falling -9.3 per cent in January 2023.
CoreLogic tracks Melbourne housing values rising +4.5 per cent over January - October. Despite Brisbane (+10. 5 per cent), Perth (+11 per cent) and Adelaide (+7.7 per cent) achieving record highs since their troughs, Melbourne remains one of Australia's most expensive capital city markets, with a median dwelling value of $778,541. Only Sydney (median dwelling value $1,121,196) and Canberra (median dwelling value $842,722) rank higher.
The upswing in Melbourne property prices was shadowed by mounting pressures on the national housing market. The RBA announced five interest rate rises, taking the cash rate to 4.35 per cent in November. Renewed inflation and cost of living pressures dampened homebuyer sentiment which fell -0.6 per cent over the three months to October.  
While capital city house sales tracked just above the five-year average, buyer interest shifted from higher to mid-range properties in the more expensive markets. Like in Sydney, upper end properties led the recovery but, as prices climbed, the broad middle of the Melbourne housing market is now recording the highest growth rate.
"Possibly we are starting to see renewed affordability challenges deflecting more demand towards the middle of the market where barriers to entry are lower," says CoreLogic research director Tim Lawless.
Along with affordability constraints, the spring selling season saw an above average number of property listings. NAB reports advertised homes for sale in Melbourne have "tracked above the five-year average since early August." While the volume of sales rose +1.7 per cent, new listings are now +12 per cent higher than in 2022.
Rather than driving up sales, Tim warns oversupply could slow growth. "With an acceleration in the flow of new listings coming onto the market, it's unlikely buyer demand will be able to keep pace … amid high interest rates and low sentiment," says Tim. 
For now, PropTrack Senior Economist Eleanor Creagh expects home prices to keep rising. "Strong home buying demand has absorbed the uplift in new stock for sale and seen prices continue to lift," says Eleanor. "The price recovery in Melbourne is still lagging Sydney and Brisbane, but remains ahead of … Hobart and Canberra."
As the recovery continues, increased migration could fuel growth. Pandemic-related restrictions saw Melbourne's population growth fall to -1.6 per cent by 2020/2, but this has reversed, with Melbourne projected to overtake Sydney as Australia's largest city in 2031-32.    
"Together with a shortage of new home builds and continued challenging conditions in the rental market, prices are expected to continue to rise despite affordability remaining stretched," says Eleanor.   
Melbourne property market forecast 2024
NAB predicts Melbourne dwelling values will increase +5.5 per cent in 2024. In Victoria, housing market sentiment lifted +31 points during Q3 2023, while housing market confidence in the next 12 months remained steady at around +50 points.  
Property strategist Trent Alexander says there's "a window of opportunity to get into the property market as the Melbourne market picks up again." Despite economic challenges, buyers are re-emerging, and investment-grade properties remain in demand.  
Property expert John McGrath believes increased migration will bolster Melbourne's property market. "This growth story is expected to boost demand for Melbourne property in the medium to long term, with population pressure likely to outweigh any rise in interest rates," says John.
On the other hand, Westpac senior economist Matthew Hassan is more cautious. "Melbourne has … seen solid population growth, but the market has been more sluggish than other capital cities," Matthew says. "[Like] Sydney, Melbourne prices will be constrained by affordability problems, and it's looking like an underperformer through this cycle." 
Westpac predicts Melbourne dwelling values will increase +3 per cent in 2024 and +2 per cent in 2025.
How are house prices in Melbourne expected to change in 2024?
Melbourne house prices grew +2.2 per cent in 2023, with CoreLogic recording median house value at $937,736.
CBA predicts Melbourne house prices to rise +5 per cent in 2024, in line with the projected +5 per cent growth in house prices across Australia.
Accounting firm KPMG suggests rising rents could push prices up as renters try to become homeowners. KPMG predicts Melbourne house prices will increase +12 per cent by June 2025, rising +8.5 per cent in the year to December 2024 – higher than the predicted national average of +4.9 per cent over the next 9 months.
A tightening rental market also puts houses in a strong position for property investment in Melbourne. SQM records Melbourne house rents increased +20.7 per cent 2023, averaging $702.28 per week. 
Property expert Michael Yardney says while higher capital growth and property values led overall yield to decline over the past few years, this has changed. "More recently as rents have skyrocketed investment yields have improved for investors in Melbourne," Michael says.
Michael believes investors should consider houses in preferred school catchment zones. "House prices in some of Melbourne's school zones have outperformed and skyrocketed by close to 40 per cent over the past 12 months," Michael says.
What's the Melbourne apartment market like?
Melbourne unit prices grew +2.8 per cent in 2023, with CoreLogic recording a median unit value of $615,022.
KPMG expects Melbourne unit prices to grow +6.2 per cent by December 2024 and +7 per cent by June 2025.   
John McGrath says returning international students and professional workers placed immense pressure on Melbourne's rental market as vacancy rates hit a record low 0.8 per cent in 2023. "This trend has been particularly pronounced in inner city apartment markets and marks a stark contrast from the peak of the pandemic when Melbourne's inner city vacancy rates increased dramatically," John says.
Over 2024-28, commercial real estate firm CBRE expects apartment delivery will average 10,000pa while demand will average 38,000pa. Melbourne apartment vacancy rates are predicted to drop to 0.9 per cent and median rent increase. CBRE names Melbourne North as a potential high performer, predicting +30 per cent rent growth over the next five years.
"Melbourne apartment rents have soared +23.1 per cent in the past year," says Michael Yardney. "Family friendly apartments in low-rise developments located in lifestyle suburbs … make great investments.
What are the best suburbs to invest in Melbourne in 2024?
CoreLogic reveals these Melbourne LGAs had the highest 12-month price increases in 2023:
Trent Alexander's top 5 suburbs emphasise proximity to good schools, transport and amenities:
 Similarly, John McGrath's picks are well-connected, vibrant suburbs, packed with lifestyle and housing options:
Australian Property Investor identifies these suburbs as hotspots for Melbourne house investment:
Frequently asked questions about best suburbs to invest in Melbourne
What is a good rental yield in Melbourne?

Is buying an apartment in Melbourne a good investment?

What is the fastest growing suburb in Melbourne?