Best suburbs to invest in Melbourne 2022
The question that's hot on everyone's lips is: how will the Melbourne property market perform in 2022?
It's no secret that the Covid pandemic impacted the Melbourne property market in 2021 in a number of unforeseen ways. So how will it perform in 2022? 

To answer these questions, let's take a look back at how the Melbourne property market performed in 2021, and also explore what real estate experts project for the market in 2022.
What did the Melbourne property market look like in 2021?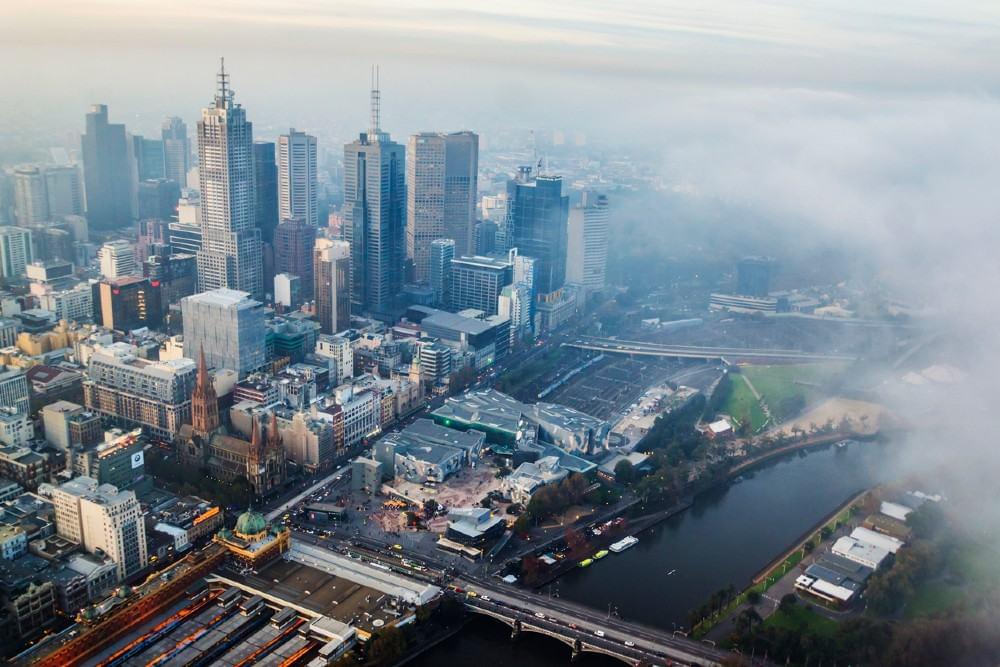 2021 saw the Melbourne property market reach record heights. Overall, the Melbourne housing market saw a record +16 per cent rise, according to BuyersBuyers Property Investor Special Report. However, CoreLogic reports that the market has continued to slow since March, as exemplified by the fact that in November, Melbourne recorded a rise of just +1 per cent across dwellings.
By September 2021, the median house price in Melbourne reached a record high of $1.038 million.
Data from Domain shows that by September 2021, the median house price in Melbourne  reached a record high of $1.038 million, rising +1.6 per cent over the September quarter, while unit prices rose +0.3 per cent to $576,879.
Although it reached new heights with the growth of its median house price, the Property Update blog highlights that all other capital cities aside from Perth outperformed Melbourne. By comparison, Buyers Buyers notes that regional areas of Victoria set new records, with the Mornington Peninsula suburb of Carrum Downs experiencing a two-year growth of +67.9 per cent.
The growth of the median house price across the board is likely due to the RBA lowering interest rates and propelling the interest of the owner-occupier market. 
There were also some negative influences in the Melbourne market. Due to Covid, interstate migration saw a record outflow from Melbourne. During the March quarter 2021, the ABS recorded a loss of -8,273 Melbourne residents, with occupants choosing regional locations for internal and interstate migration.
A surplus of new stock to the Melbourne property market—particularly apartments—outweighed demand. According to SQM Research's Housing Boom and Bust Report 60,000 dwellings have been completed each year in Melbourne in the past three years. 
As a result of this oversupply, coupled with losses through interstate and regional migration, Melbourne saw the weakest rental market since the onset of Covid. 
Melbourne property market forecast 2022
Despite the challenges Melbourne faced across 2021, house prices continued to rise due to easy credit and housing directed government stimulus. 
So can we expect the same performance in 2022?
To put it simply, probably not. We've outlined the 2022 Melbourne property market influences to be aware of below. 
It's likely that the key influences on the Melbourne property market in 2022 will be a growth in GDP and the return of migration due to state and international borders reopening. Potentially the biggest influence, however, will be the intervention by APRA on interest rates.
QBE estimates that house prices in Melbourne will increase by +11 per cent in 2022.
Fortunately, the APRA interest rate correction phase isn't expected until 2023. In 2022, we're expecting a slow interest rate rise and, according to SQM Research, rising inflation could provide a buffer in 2022 to any intervention by APRA.
If you're wondering how this will translate to property prices, experts, including ANZ in their Australian Housing Rollover Report and Westpac, indicate that we can expect property prices to peak in the first half of 2022 and then arrive at a plateau. 
QBE Australian Housing Outlook 2021-2024 report projects positive growth in the Melbourne property Market in 2022, estimating that house prices will increase by +11 per cent in 2022 and unit prices to increase by +9 per cent. 
Westpac projects a more conservative growth across all dwellings in Melbourne of +8 per cent in 2022, followed by a -6 per cent in 2023. 
It's likely that if interest rates do rise as expected in 2022, there will be fewer buyers in the market, which SQM Research projects would slow growth to 0 per cent to +5 per cent.
Melbourne property prices 2022: An agent and expert's perspective
Consulting the experts is a key step to making a sound investment in the Melbourne property market.
According to Paul Fenech, principal at McGrath Croydon in Melbourne, 2022 could be the right time to invest. He believes the Melbourne property market has "probably reached its peak". 
He reflects that the flood of properties making their way into the Melbourne property market across September and October fed the period of high demand as lockdown restrictions eased and properties could be shown to the public. But he explains that supply and demand has now slowed. 
Paul Fenech, principal at McGrath Croydon in Melbourne, says that 2022 could be the right time to invest. 
While Fenech expects interest rates to rise in 2022, property market expert Pete Wargent, BuyersBuyers co-founder and international buyer's agent, doesn't see huge changes until 2023 when the APRA corrections are implemented. 
Wargent cautions buyers looking to invest in 2022 to be wary of off the plan units in inner-Melbourne. "There are a lot of places where rents have fallen quite sharply… in theory, when students come back and immigration picks up, the vacancy rates will ease again," he says. "But I think there is still a risk there, certainly from an investor perspective in terms of vacancies and a very weak rental market."
Wargent says that buying in an area where there's been a lot of new construction and land release can be the riskiest market of all, and that these areas are mostly located in fringe areas with less infrastructure at time of purchase. 
He flags that the big market influencers for 2022 will be the federal election, immigration targets, increase of properties to the market, and APRA making changes to lending standards.  
How are house prices in Melbourne expected to change in 2022?
The significant growth in house prices during 2021, along with low wage growth, has resulted in an overall reduction in housing affordability. 
Some factors that may influence the market are wage growth and the return of immigration and foreign investment to the Australian property market. 
Wage growth has remained below CPI, but is expected to rise in 2022, which could contribute to positive growth in the property market. 
According to the BuyersBuyers Investor Special Report, houses aren't only the preferred dwelling by owner-occupiers in Melbourne, but also by investors. The reason is that they carry a lower weight of risk to rental apartments. This continues the trend of the last decade, in addition to Melbourne rental values declining over the past year due to lost income, slowed wage growth, and working from home. 
Currently, Toorak, East Melbourne, Middle Park, Canterbury, Brighton, and Kew, remain the most expensive Melbourne suburbs for both houses and apartments. 
While the most affordable Melbourne suburbs for both units and houses include Hoppers Crossing, Craigieburn, and Melton. 
What's the Melbourne apartment market like? 
While Melbourne's housing market outperformed expectations in 2021, the Melbourne apartment market didn't provide the same return on investment. 
As of June 2021, Property Update reports that the median house price outstripped the median unit price by a huge +52.4 per cent. 
The key contributing factor has been the surplus of apartments that continue to be built in inner-Melbourne. 
Due to oversupply, a movement to regional areas, and loss of regular immigration, vacancy rates remain at above +6 per cent in the inner suburbs, resulting in rental yields lowering -8 per cent in September 2021. 
Another factor influencing the apartment market has been the lack of quality control of the materials used in new builds. The associated defects have increased the risk in investing in new builds. While this has been the case in the past, we're now seeing tighter restrictions and regulations in build quality, as well as processes in place assessing defects over time. 
Vacancy rates for Melbourne apartments remain at above +6 per cent in the inner suburbs.
With some of these factors easing into 2022, and affordability pressures returning to the housing market, units could become more appealing for many buyers pursuing property investment in Melbourne. Especially considering many investors have been priced out of the housing market. 
As Property Update notes, Melbourne apartments are the affordable alternative to houses in inner-Melbourne. With the expected rise of interest rates, this could be a more affordable way of breaking into the property market for first time investors or owner-occupiers.
What are the best suburbs to invest in Melbourne in 2022?
If you're thinking about property investment in Melbourne during 2022, it's useful to consider the highest performing suburbs in the city. 
According to Corelogic data, Crib Point, Knoxfield, Mordialloc, Ashwood, and Mornington have had the highest one year growth, while Ashwood, Crib Point, Knoxfield, Scoresby, and Templestowe have had the highest 10 year average growth.
Before investing, it's worth considering that some suburbs have seen rent decline, as SQM Research highlights. It's also important to keep in mind that apartment vacancy rates have risen to +6.6 per cent in Melbourne's inner suburbs, +6 per cent in the Inner-East, and +5 per cent in the Inner-South.
Inner suburbs of Melbourne continue to be flooded with newly built apartments in the supply chain, and vacancy rates are currently sitting at about +6 per cent.
Melbourne's most family-friendly suburbs are recommended for owner-occupiers and investors alike, boasting affordability and easy access to key services which appeal to renters.
For those intent on purchasing a house, you may need to look further afield at Melbourne's cheapest areas. However, if you do decide to purchase in a fringe suburb, make sure that there's adequate access to essential infrastructure.
If you're unsure of what to do, or you need a bit of extra guidance, you may want to consider hiring a Melbourne buyer's agent to do the hard work for you.