Real estate agent licensing requirements in Victoria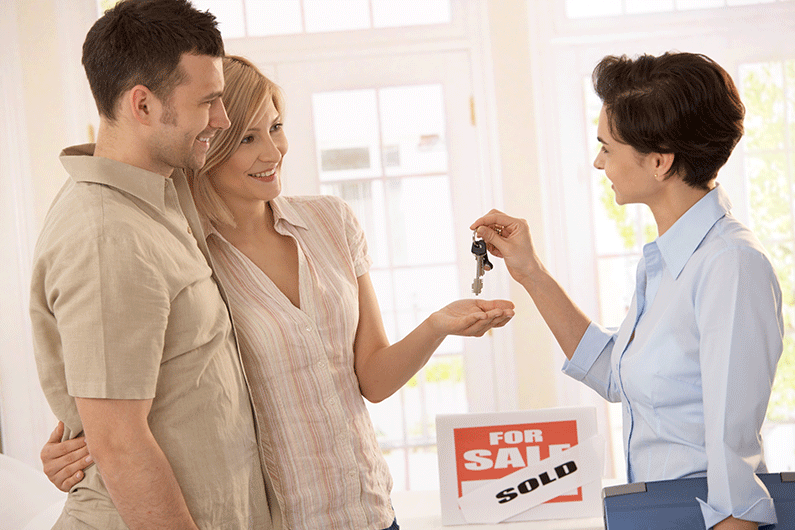 As someone selling or purchasing a property, it's important to find the right real estate agent. And it's even more important to understand exactly what a real estate agent needs to do, and what qualifications they need to practise in your state.
In Victoria, there are several requirements that need to be fulfilled in order to legally practise as a real estate agent.
Qualifications required for a licence
To obtain a licence, there are two requirements that need to be satisfied: experience and academic.
To satisfy the experience requirement, you need to be able to prove that you have amassed at least 12 months full-time experience as an agent's representative in Victoria. This must be accumulated within the three years immediately prior to applying for the licence.
Regarding the academic qualifications, a person must complete the Certificate IV in Property Services (Real Estate), which is the current course. Alternatively, a person needs to have completed one of the following prescribed courses:
Certificate IV in Property (Real Estate Agency Practice)
Certificate IV in Business (Estate Agency Practice)
Bachelor of Business Property (Agency & Marketing Stream)
Advanced Certificate in Estate Agency
Advanced Certificate in Real Estate
Certificate in Business Studies (Real Estate)
Estate Agency Certificate
Certificate of Business Studies (Real Estate), started before 1 January 1987 – the 16 prescribed units or equivalent units.
And, of course, the certification must be delivered by a registered training organisation.
Ineligibility
There are also elements that automatically render a person ineligible. These include:
If the person is under 18 years of age.
A person represented under the Guardianship and Administration Act 1986.
A person who is disqualified from holding an estate agent's licence anywhere in Australia or elsewhere. This can be as an individual or as a director or officer of a company.
A person who, either as an individual or as a director or officer of a company, is the subject of an order by a regulatory body disqualifying them or the company from acting as an estate agent.
The person is currently insolvent under administration.
Within the past 10 years, the person has been convicted or found guilty of a disqualifying offence involving fraud, dishonesty, drug trafficking or violence punishable by imprisonment for three months or more.
The person has had a claim against them from the Victorian Property Fund or Estate Agent's Guarantee Fund.
It's important to know, however, that those who are dealing with bankruptcy, disqualification due to criminal offences and claims against the Victorian Property Fund or Estate Agent's Guarantee Fund, can still apply for, and be granted, a licence, following background checks.
Professional conduct obligations
Real estate agents must also adhere to the obligations set out in the Estate Agents (Professional Conduct) Regulations 2008. The Regulations outline what is expected of a real estate agent when it comes to dealing with vendors, landlords, buyers and tenants.
According to the Regulations, estate agents and their representatives must:
Know the legislation and laws.
Minimise disputes with clients.
Ensure complaint and dispute resolution procedures are in place, and make sure clients and consumers understand these procedures.
Follow all instructions by your clients, as long as they are lawful and do not go against good estate agency practice.
Always act in their client's best interest, except when it is unlawful, unreasonable, improper or against a client's instructions.
Disclose any personal or commercial relationship they have with a supplier to clients, if they recommend that supplier.
Act fairly, honestly and to the best of their knowledge and ability.
Exercise skill, care and diligence.
Complete all work as soon as reasonably possible.
Immediately inform a vendor if the deposit has not been received.
Notify landlords when a breach of the tenancy agreement has occurred, unless instructed otherwise by the landlord.
Make all enquires relevant to transactions.
Provide all verbal and written offers to a client, unless otherwise instructed in writing.
The Regulations also set out precisely what real estate agents, and their representatives, must not do. This includes:
Use or disclose personal information, unless authorised by the client, or required by law to do so.
Persuade a client to enter into an agency authority when it may lead to commission being paid to more than one estate agent. Written advice must be provided, outlining the possible consequences.
Act for another person, thereby putting their interests in conflict with their client's.
Accept commission from a client (vendor or landlord) and a consumer (purchaser or tenant) from the same transaction.
Encourage a person to breach any contract.
Engage in any conduct that is unprofessional or detrimental to the industry.
The licensing and regulatory requirements for Victorian real estate agents are quite specific, and it's wise to have some understanding of what they are. This means you'll be able to recognise if there is a possible breach.
Further information can be found in the relevant legislation such as the Estate Agents Act 1980, Sale of Land Act 1962, Residential Tenancies Act 1997, Retail Leases Act 2003 and Australian Consumer Law and Fair Trading Act 2012.
OpenAgent is proud to have a long history or providing qualified and reliable assistance through its representatives. Please contact us if you have any questions, or are looking to buy or sell property.