Why a professional photographer is best when selling a property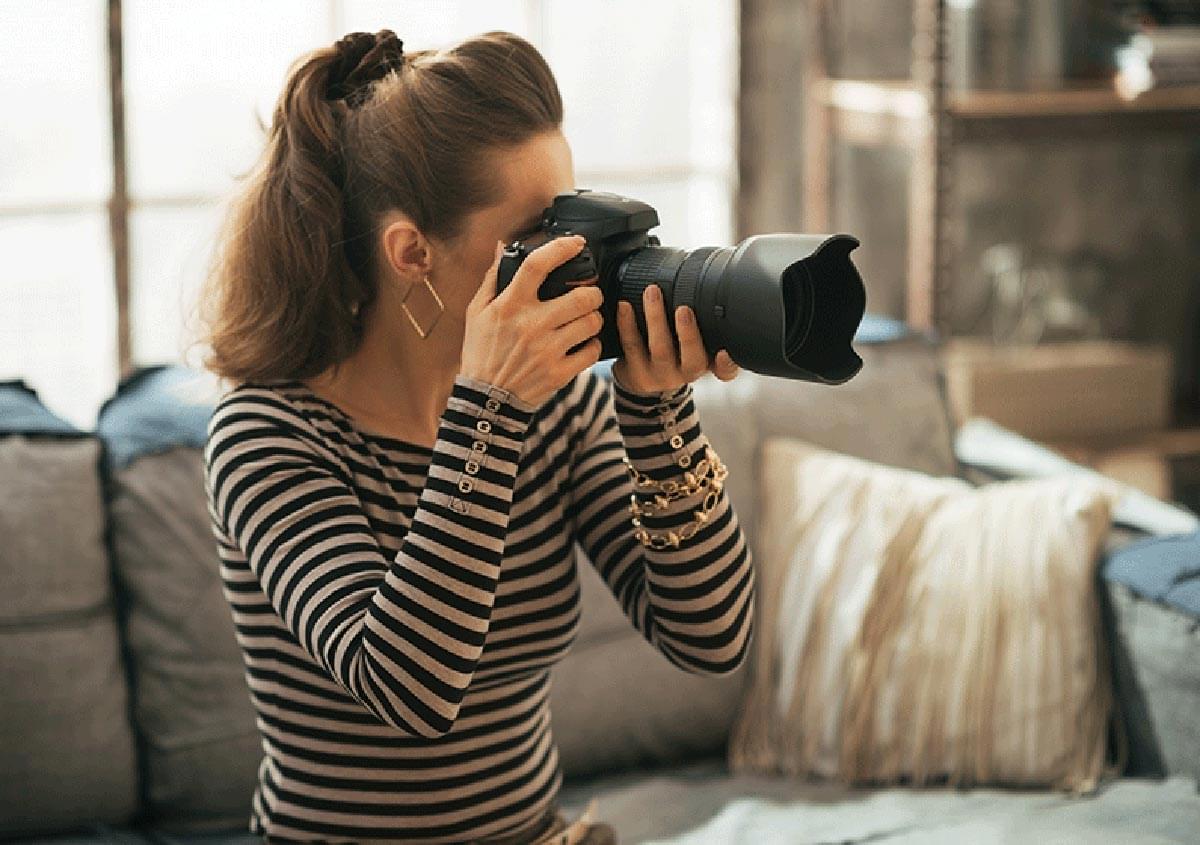 When it comes to selling your home, first impressions count. For most home hunters the majority of research starts online, and your photographs need to be up to scratch so you can reel them in on first glance.
Think about it - when looking for a new home, the first thing most people do is look at the photos. Whether it's online or in the local paper, people want to visualise the property not read about it. If they like what they see, then they'll move onto the text.
So it pays to find someone to photograph your property the best way it can be.
Why a professional?
The first reason is, of course, the most obvious: Taking photographs is their job. They know how to make areas look brighter, bigger and more inviting. Professional photographers know what areas will look best, and what angles will best capture the most desirable attributes of your home.
They know how to use the light to their advantage and they know how to frame the room just right so it looks the best it can possibly look.
On top of this, professionals know how to retouch the photos further to make them even more appealing. Don't worry, this doesn't mean they change the colour of your walls or add in grass that isn't there, it just means they enhance the features they have already shot.
This especially comes in handy on days where weather doesn't particularly cooperate, or when you have views. Often, the exposure needed inside will not capture the view in the best way. A little nip and tuck in editing software and suddenly you can see how beautiful the water is outside, while still taking in the space inside.
While you may be tempted to snap some photos and hit some buttons through Photoshop to show your property perfectly, professionals know where to legally draw the line. There is a clear difference between retouching to make best use of the light, and retouching to falsely represent something. For example, trees, neighbouring buildings or cracks in the walls cannot be removed as this misleads the consumer. ­
It's all in the details
Not only do professionals understand the importance of light and staging, they also have the equipment for it. This includes lights, a top-quality camera and the best lenses to capture properties. And, importantly, they'll have a variety of lenses that they will chop and change between depending on the type of photograph they're taking.
Further, as ridiculous as it sounds, many people just cannot take a straight photo. Or, the lighting will be so bad and the photograph will turn out blurry because the person taking it moved slightly. A photographer comes with a tripod and therefore, no movement and a perfectly straight photograph.
On top of the equipment, photographers understand the correct composition needed to highlight your home the best. Photos must be composed by deciding the focus of the photograph and the elements to include. Once this focus is chosen, they know how to set up the shot properly. This is especially true when you're dealing with architectural or structural elements that may be a bit unusual.
The photos you need
If photos entice potential buyers in, it's important to have the right photos displayed. Generally, your agent will have photographers either in-house or outsourced that they work with on a daily basis. But it doesn't hurt for you to know the photographs you need to create the best advertising and marketing collateral.
The master bedroom
The backyard
The view (if you have one)
Smaller areas such as powder rooms
If there are custom features to the house, for example, heritage ceilings or custom-made built-ins.
Exterior - Always make sure there is at least one photo of the front of the house.
Draw on people's emotions with excellent photography. It's guaranteed to be worth it. They say a picture speaks a thousand words, and it can also speak thousands of dollars if you do it right.