Understanding the property selling process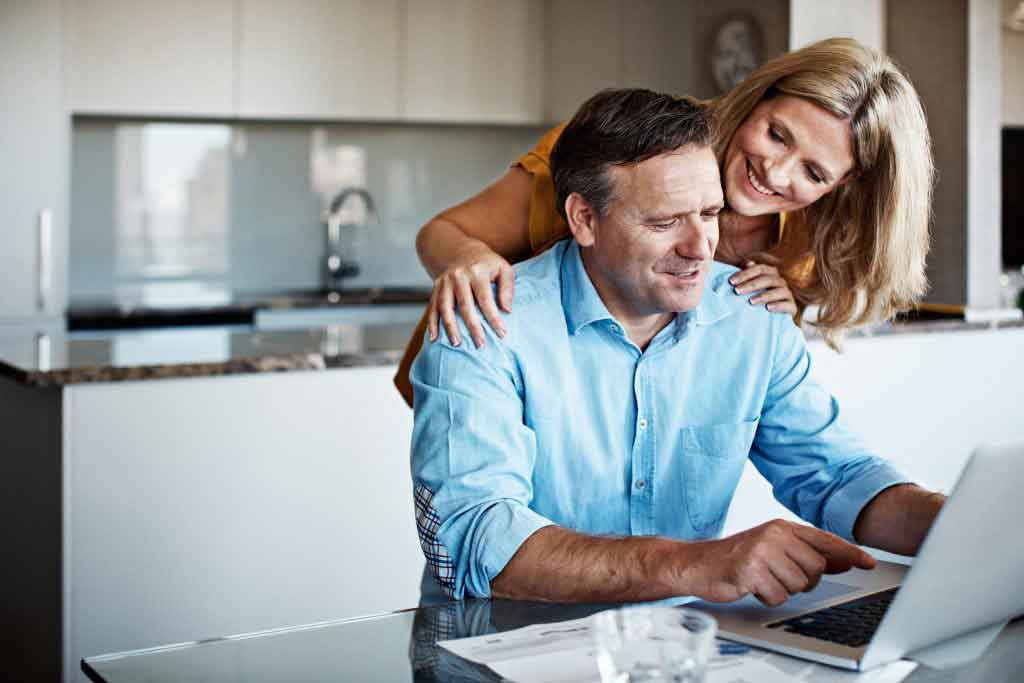 While the approach to selling a property varies from home to home, there are some key steps in the process that virtually stay the same. Once you've spoken to agents and when you choose the one that you'd like to work with, the typical steps of selling your property from that point forward include:
Understanding all the fees and costs, including government charges
Taking on your agent's advice and performing last-minute updates and repairs
Signing a sales agency agreement or listing agreement
Preparing a Section 32
Marketing and advertising your property, as well as setting a selling price
Open homes
Accepting an offer
Disclosures
Contract exchange and cooling off periods
Settlement
As you can see, your selling journey has really just begun. You have more steps to complete. Your real estate agent will help you through the process, but they need your input, too.
Understanding all fees and charges
Be sure you understand your agent's commission and fee structure. Some agents charge a higher commission, but include some advertising in their budget, whilst with other agents, you may need to pay extra for advertising.
Depending on where you live, selling your home can also incur some government charges. For this reason, it's important to do your research to understand the true cost of selling your home. There are also other fees to be mindful of, including lender fees for exiting a loan early, conveyancing, home staging, repairs and removal costs.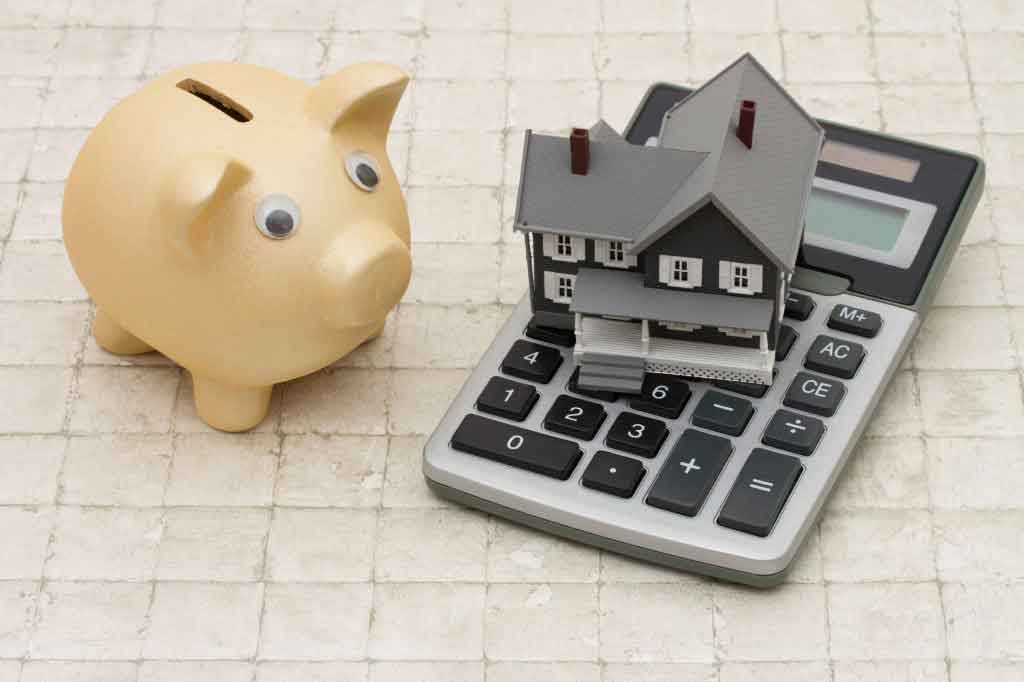 Last minute repairs and refreshing of your home
Do necessary renovations first and then start looking at the "little things" that can make a big difference in selling your home. Potential buyers will size up your home at a glance. You want to:
Have street appeal: fix fences, tidy up the yard and paint the exterior if necessary. Make sure your home exterior and roof are clean. Also look at your driveway and footpaths. Pressure cleaning can do wonders for them.
Clutter makes any home appear smaller. You want your home to look like a model home. Clean up any clutter around the house.
Clean your home thoroughly. Potential buyers will notice dirty areas. You may want to hire a professional cleaning service and let them clean every room in the house.
Make sure there are no lingering odours in your home. Pets, cigarette smoke and other odours will put buyers off. Your home should smell clean and fresh.
Buyers look carefully at kitchens. While you may not want to renovate your kitchen, find ways to make it look clean, bright and cheerful. Fix anything that needs fixing and consider giving any worn areas a makeover. Instead of replacing old doors, consider painting them.
Buyers will also take a careful look at your bathrooms. Make sure there is no mould between the tiles and re-grout if necessary. If there is soap scum on your shower screen, remove it so the shower sparkles. Your sink and basin should sparkle, too.
If any rooms are painted an unusual colour, consider painting them a neutral colour. Most buyers will be put off by unusual colours, but neutrals appeal to everyone.
Buy some new plants if necessary. Flowers in bloom and other plants make the front and back yards look fresh and new. Mow your lawns and remove weeds for your lawn and garden.
Your pre-sale renovations don't have to cost a fortune. Read Budget Renovating 101 for some tips.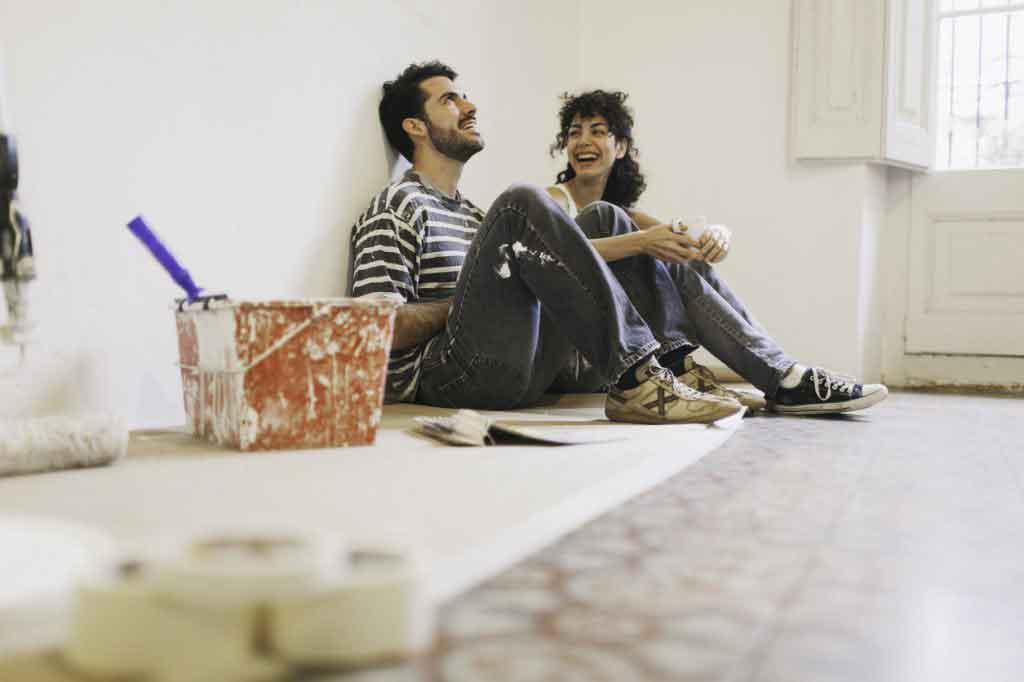 Signing a sales agency agreement
When you've selected an agent to sell your property they can't act on your behalf until you've both signed a sales agency agreement. When you sign this document, keep in mind that you are entering a legally binding contract. Cooling off periods vary from state to state, so research the various rules which apply to you depending on where your property is located. Agency agreements generally state:
Services that the agent will provide for you
Fees and commissions you agree to pay
When the agent is entitled to payment
How the payment is made
The extent to which a real estate agent can act on your behalf
The estimated selling price of the property - expressed as a fixed price or price range
Any changes that are made to the contract need to be signed, dated and agreed to by both parties. You also have the right to negotiate with your agent on the terms and conditions of the agreement. Once you've read the fine print and you're comfortable with the agreement, you can move on to the next step of getting your home onto the market.
"You also have the right to negotiate with your agent on the terms and conditions of the agreement."
Preparing a Vendor's Statement or Section 32
Now is the time to prepare a Vendor's Statement (also known as a Section 32). This is needed for the Contract of Sale and can be organised and obtained through your chosen solicitor or conveyancer. This document includes all the details that any potential buyers might need.
Marketing and advertising your property, as well as setting a selling price
Your house is like any other product. Marketing is of paramount importance. You want your home to be more than presentable. You want it to sparkle. That's the first step towards marketing your home, but there are more steps you should take. You want to maximise the number of potential buyers to fetch the highest selling price. Some traditional ways of doing this include:
Signage in front of your home
Advertising in local newspapers
Photos outside the real estate office
These are not enough in today's digital world. You also want:
Professional photographs that show your home in its best light
Online advertising. This may include advertising in nationally syndicated real estate sites such as realestate.com.au or domain.com.au. You will reach potential buyers outside your area on these sites.
Open home inspections
Your real estate agent can discuss marketing strategies with you and give advice on the best approach for your home and your market. 
Open homes
Understanding inclusions and exclusions in the sale contract
Accepting an offer
Disclosures
Cooling off periods
Conveyancing
Settlement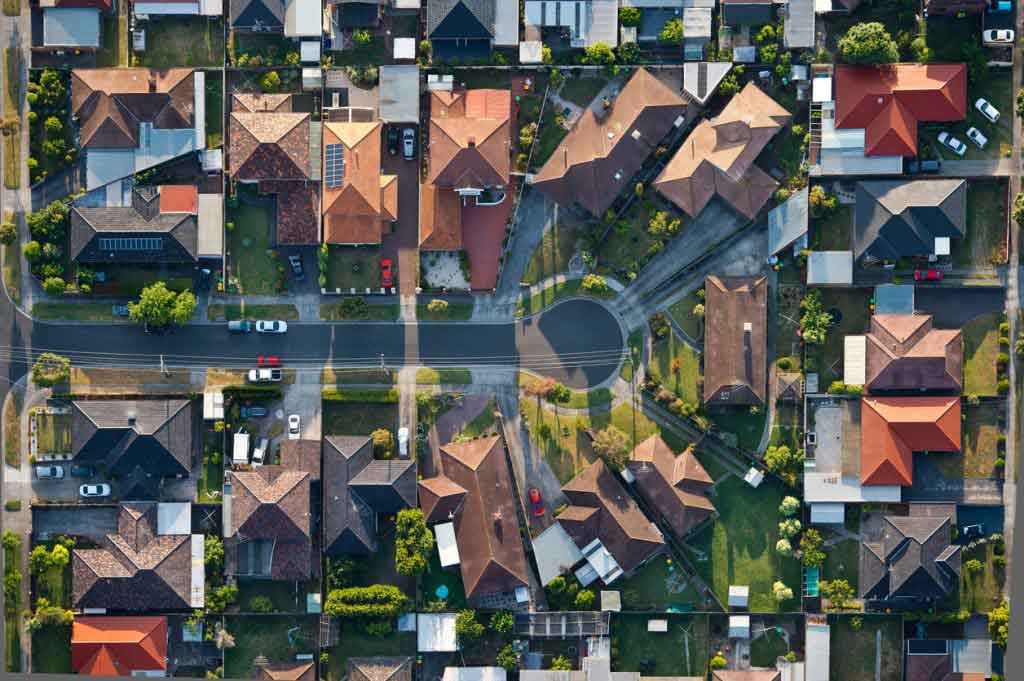 Pricing your property
If you started by interviewing three or more real estate agents, they probably all gave you appraisals. If the appraisals were similar, you can trust the prices the agents gave you. However, if the appraisals were wildly different, discuss them with your agent, and if you're still in doubt, you can do your own research. A great place to start your research is through OpenEstimates, a property estimation tool from OpenAgent.
It's also a good idea to look at homes for sale in your area to get a feel for the current market. Many banks and online real estate services offer free suburb reports. A suburb report can be an invaluable aid to pricing your property. You can find out how many houses are on the market and how much houses have sold for.
"Keep in mind that while a property estimation or appraisal may be useful in helping you to set a selling price, they are only really a guide... and you may also need to get a formal valuation."
Keep in mind that while a property estimation or appraisal may be useful in helping you to set a selling price, they are only really a guide and in some circumstances, you may also need to get a formal valuation. Valuations generally come at a cost and can only be completed by a qualified valuer. Valuing a home is not a quick task and can take some time. It will take into account:
Location
Structure and building conditions/faults
Features of the home
Any addition features of the property
Council zoning
Caveats and encumbrances on the property
Once a valuation is complete, you'll receive a written report detailing what your property is formally worth.
When would you need a valuation?
You would typically need a valuation when you must know the exact and definitive value of the home. This could be for property settlement, accessing finance from banking institutions or understanding the value of a deceased estate.
Conducting open homes
If you decide to have an open home day (or days), you will need to plan ahead:
Clean the house thoroughly and remove clutter.
Get pets out of the house.
Make sure the house is at the perfect temperature.
Take your family out of the house on inspection day. Owners often make potential buyers nervous. Let your real estate agent conduct your open home day.
Do a walk through and imagine yourself as a potential buyer. Does your home look bright and cheerful? Have you opened the curtains to allow natural light in? If you feel you can't be objective, ask a friend to do the walk through for you. Ask them to be ruthless and point out anything that might put buyers off.
You will probably get feedback from people who inspect your home. Ask your agent to report back to you after each inspection and take advantage of both positive and negative feedback. If you get negative feedback, you know what to do to correct the problem.
Read more about how to prepare for open homes in: 7 steps to prepare for an open house inspection.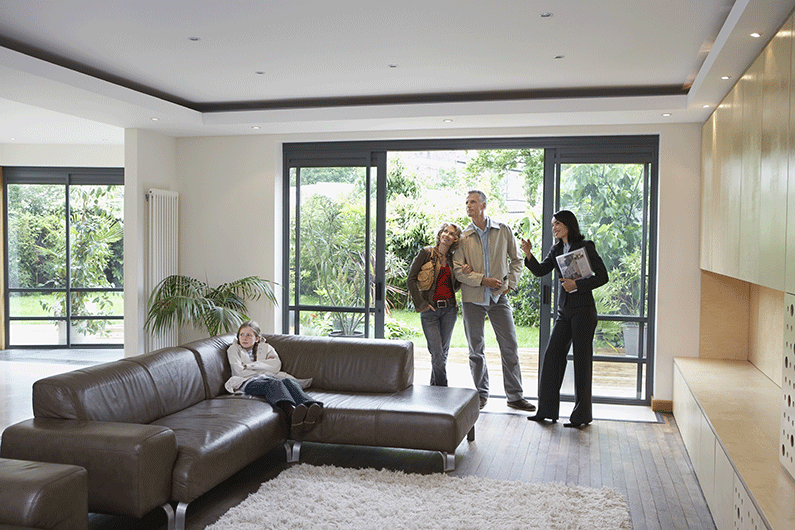 Accepting an offer
If you've done everything right, you will fetch the highest possible selling price. It's up to you to accept or reject an offer, but don't rely on your own opinion. Ask your real estate agent if the offer was realistic or if you should hold out for a higher offer. If you're undecided, you can ask your agent to ask for a higher price. They know how to ask in a way that won't make buyers walk away. They may accept your price or stick with the price they've offered. Your real estate agent will help you decide if you should accept their lower offer.
Disclosures - what are they?
When prospective buyers have made an offer, any information which could affect the value of the property should be disclosed. However, the legislation surrounding this varies from state to state. For example:
In NSW, revealing a home's history (for example a death on the property) is the responsibility of the agent alone - the agent should disclose it, but the vendor doesn't have to.
In South Australia, a legal document called a "Form 1" must be completed, detailing anything that could affect the home's value to prospective purchasers.
Make sure you are on the ball when it comes to legislation in your state or territory.
Contract exchange and cooling off periods for buyers
Much like disclosures, cooling off periods and the surrounding legislation varies from state to state. At the time of writing, all states and territories in Australia have standard cooling off periods for non-auction sales except for Western Australia and Tasmania.  In some circumstances cooling off periods can be waived, reduced or extended by negotiation. Do your research to understand the standard cooling off periods in your state. Be mindful that there isn't a cooling off period for sellers - once you've exchanged contracts you are pretty much legally bound.
"Much like disclosures, cooling off periods and the surrounding legislation varies from state to state."
Exchanging contracts is the legal part of selling property and will happen regardless of whether you're selling by private treaty or by auction. At the time of exchange, buyers will generally be required to pay a deposit of the purchase price.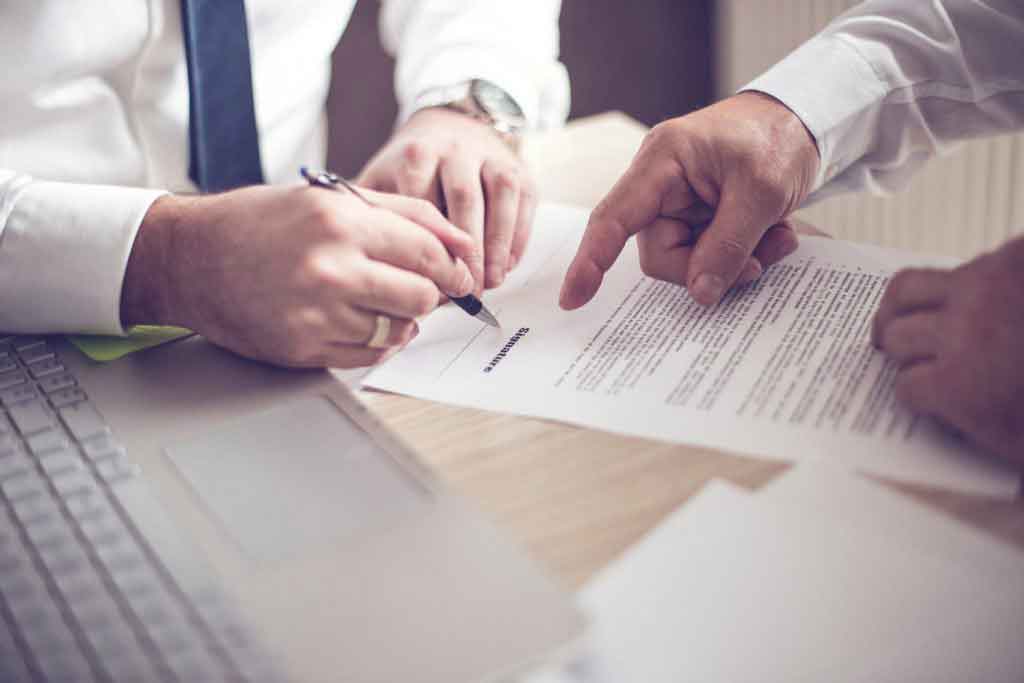 Settlement
The last part of the home selling hurdle. The settlement period is the conclusion of the property transaction and usually takes about six weeks after contracts have been exchanged. Settlement periods can also be negotiated if necessary.