Budget renovating 101: the best ways to save money when renovating your home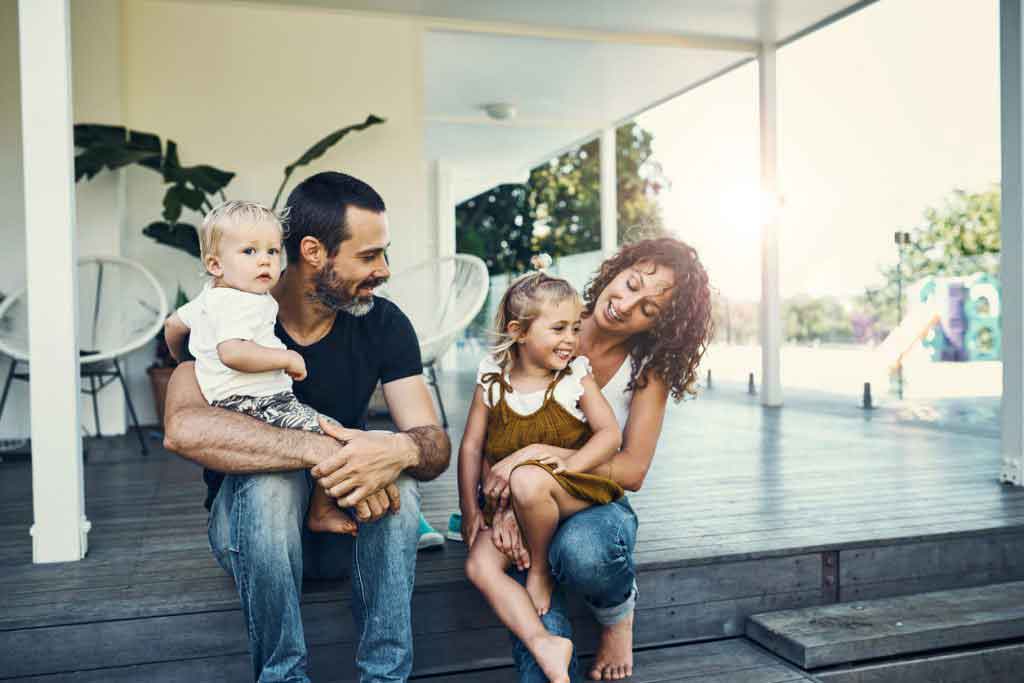 ---
---
Home renovations are notorious for having the potential to burn through your hard earned cash faster than Kim Kardashian at a Louis Vuitton sale. So what's the secret to budget renovating and how do you ensure you get a beautiful result without breaking the bank?
The key to avoiding budget blowout is to be smart, have a plan and always be on the lookout for ways to save at every stage of your project. You should also be prepared to roll your sleeves up and get your hands dirty. The most successful renovators all do some of the work themselves.
And if you are serious about saving on your job, you need to be able to compromise. Using a slightly cheaper material for your kitchen bench top might give you the wiggle room in your budget for those pendant lights you have been lusting after.
Before all this can happen you need to have a plan.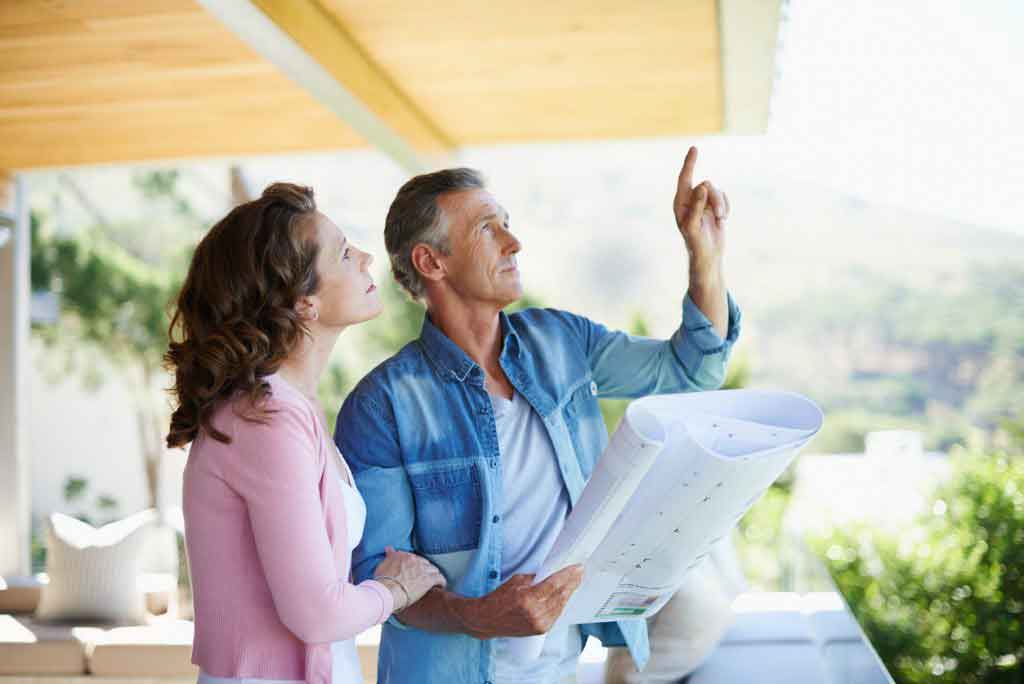 Budget renovating - it's all in the planning
Without one your reno is very likely to take longer than you expect, blow your budget and generally be more stressful than it needs to be. Incorporate the following steps into your planning to ensure you have the best chance of success:
Do your research
Start out by defining what you want to achieve with your renovation. Try get a sense of what materials/appliances/fittings/finishes you want. You can then start to work out what work needs to be carried out, by who, and with timelines, materials and costs.
The more research and planning you do the better prepared you will be, especially when it comes time to nut out your budget.
The more planning and research you do the more likely your renovation will be a success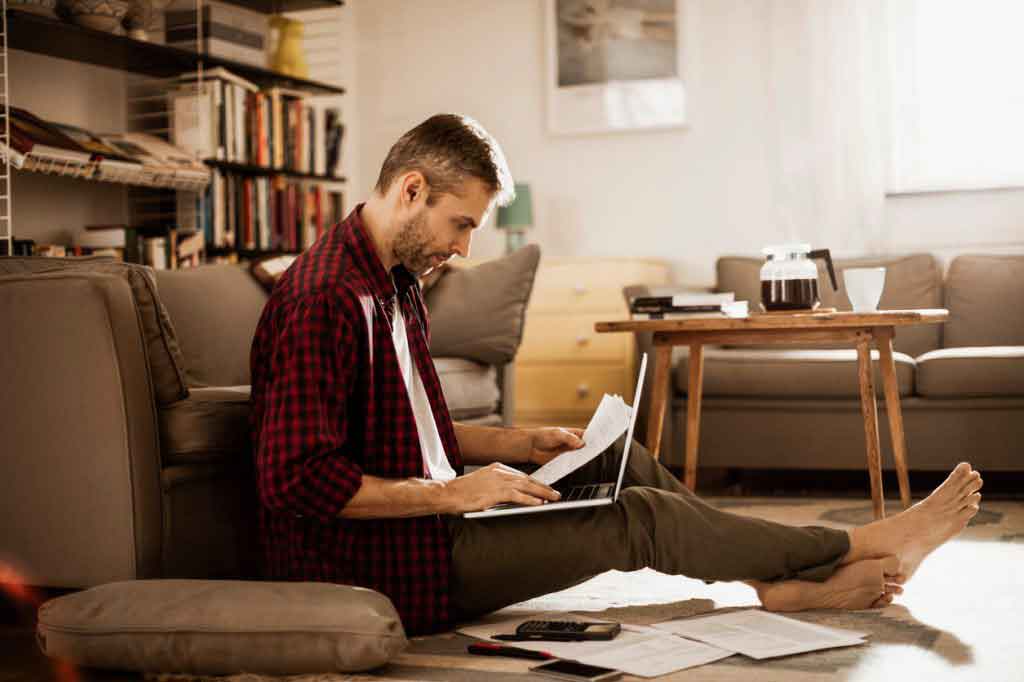 Make a budget and try to stick to it 
This is perhaps the most critical aspect of your planning, and should be detailed in a spreadsheet. This is especially critical if you are undertaking a large job, with multiple contractors, materials and timelines. The first step is to work out what you have to spend and how you are funding the project. They you can set about getting quotes for the materials and labour.
If you are undertaking pre-sale renovations  look to limit any structural works, as labour intensive tasks like demolition and building are expensive. There are also creative ways of sourcing materials that can help you to save, which we will look at later in this article. You also need to factor in building permits and council permissions.
When you are done add a 10 to 15 per cent buffer for any unforeseen costs which pop up, which could derail your best efforts at keeping that budget in check.  
If you are undertaking pre-sale renovations  look to limit any structural works as these are labour intensive and expensive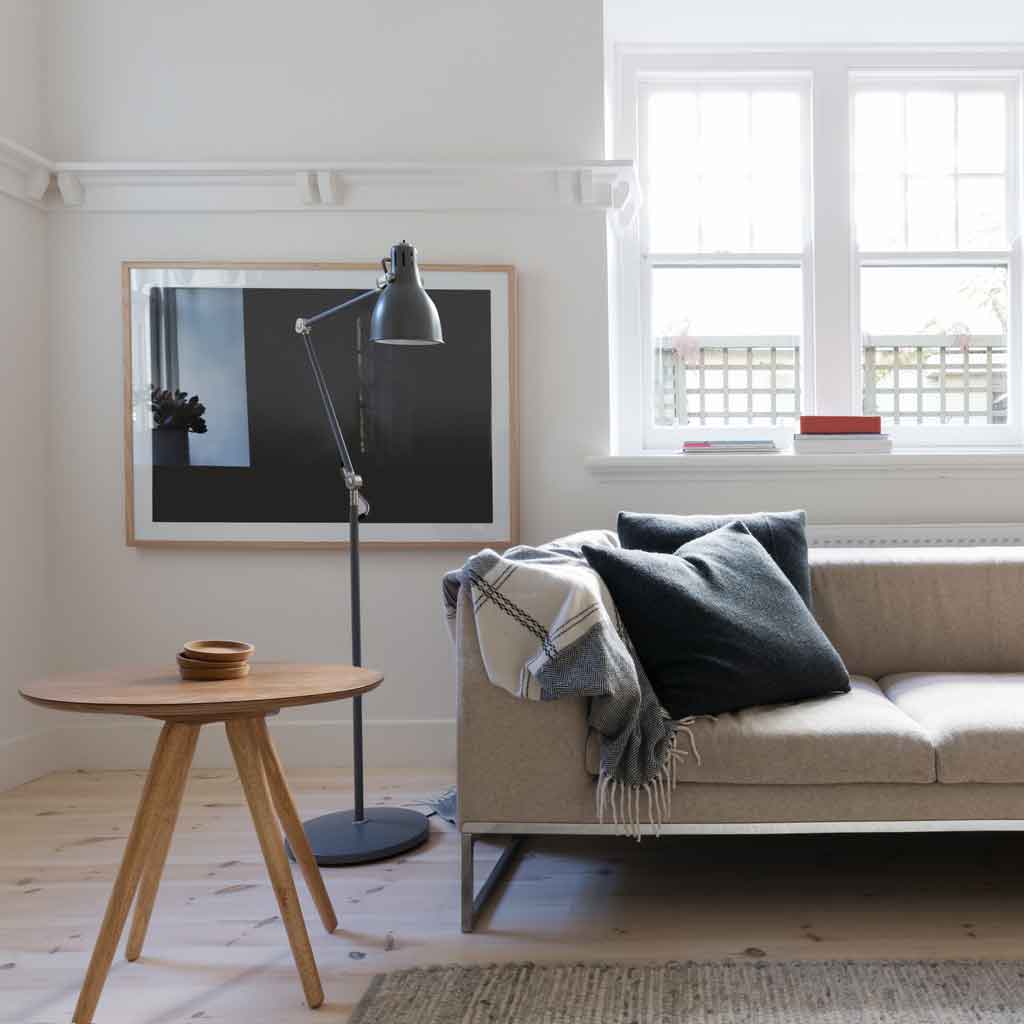 Tips for hiring the right tradies
Hiring the right trades and contractors for your renovation is another factor which could make or break your budget. The key is to hire based on reputation and not to be solely focused on price. There is a wide variance in what businesses charge, and rates do not necessarily match workmanship.
Don't be shy to ask for licences, references or to see previous jobs they have worked on. And always get a quote in writing including a detailed breakdown of costs. Also ask friends, family, colleagues and neighbours for recommendations - word of mouth is a powerful tool for weeding out shonky operators.
The key is to hire contractors based on reputation and not be solely focused on price
Develop a renovation timeline
The more complex your project the more reason to have a timeline. This is an overview of what is going to happen when, and who is going to do the work. Each contractor needs to be scheduled so they are on site at the right stage of the project.
This is critical for a job like a bathroom or kitchen reno, where multiple trades are involved. Remember, time = money, so any delays will eat into your precious budget.
Read: How much does a kitchen renovation cost?
A renovation timeline helps to ensure each stage of your project stays on track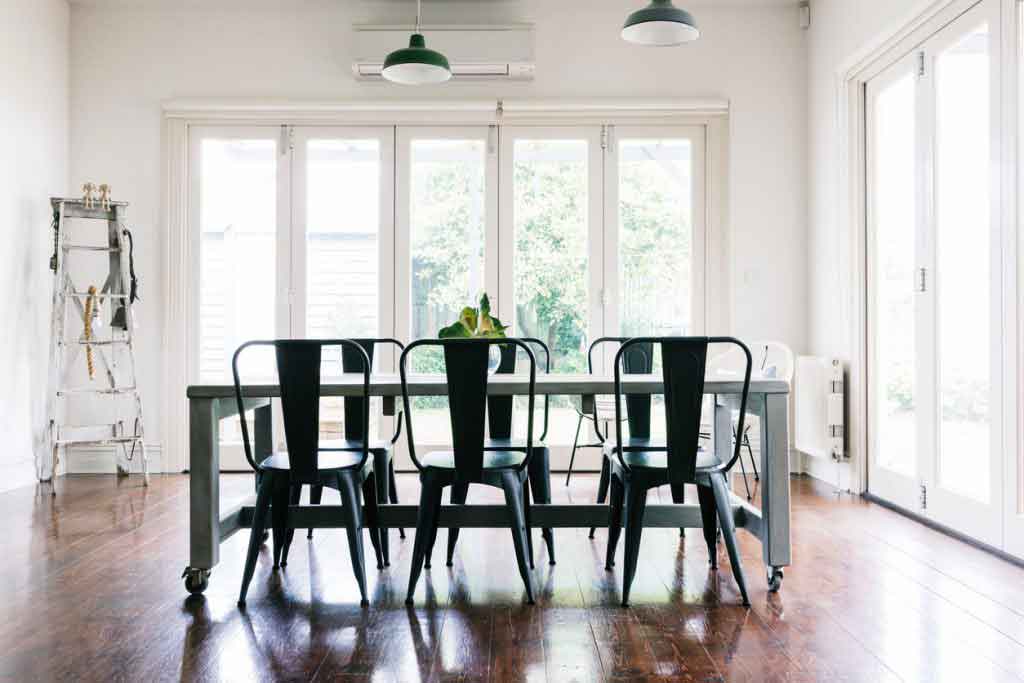 To DIY or not?
This is a dilemma for many renovators. Do you roll up your sleeves and tackle a DIY kitchen project or get a coffee while the tradies take care of it all? If you are looking to maximise the return on your investment, and have the time, then it can pay to DIY. Just be aware what jobs have to legally be carried out by a licensed professional. These include any electrical, plumbing, gasfitting and building work. Depending which state you live in, this could also apply to other jobs - like concreting or roofing.
There are plenty of jobs that you can take on, like pulling old carpet up, removing cabinetry and painting. This can help you save previous dollars that can be invested elsewhere in your reno. For a DIY renovation all you often need is some basic safety equipment, patience and maybe a friend to help out. Bear in mind that a painter could charge you anywhere from $3,000 to paint the interior of your three bedroomed unit. You need to weigh up if you are going to get the same result yourself and if you have the time. It might actually make sense to go with an experienced contractor.
If you are looking to maximise the return on your investment then it pays to DIY some jobs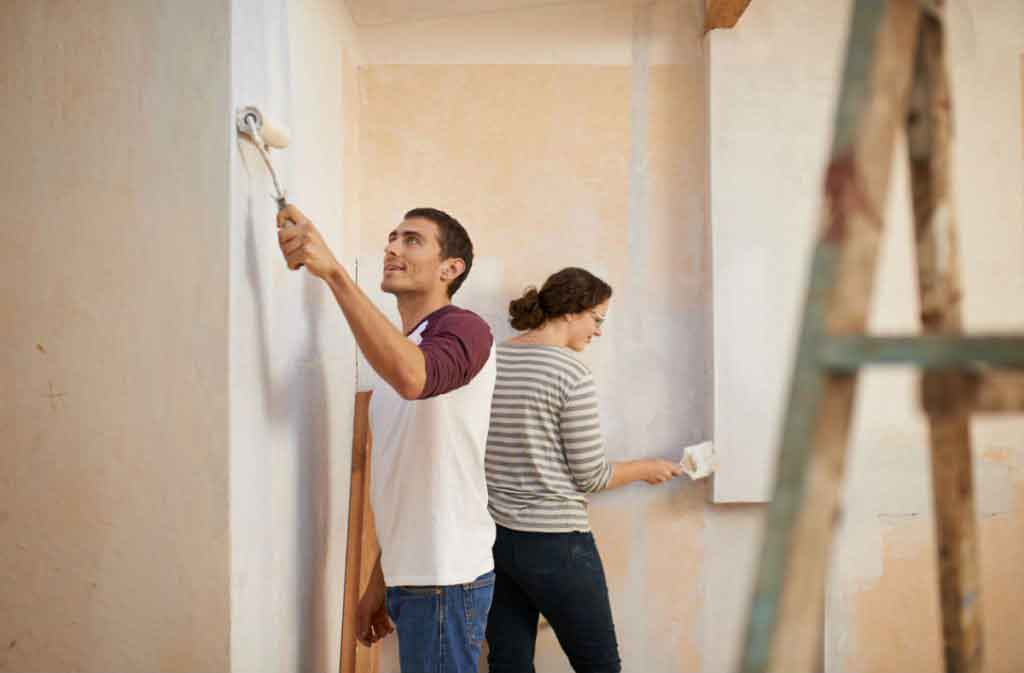 Get savvy with sourcing to keep to your renovation budget
Where are you planning on sourcing all the materials for your reno? For some items, like electrical appliances and lighting new is your best bet, but there are serious savings to be had on end of line floor stock and factory seconds. The first step is to get over any prejudice and realise that every cent counts on a reno, especially if you are renovating to sell. Items where you can save big include bathroom tiles, bathtubs and bathroom vanities. Another great way to save is to buy 'pre-loved' items in good condition.
Hit up eBay, Gumtree, warehouse sales and local garage sales - all great sources of quality pre-loved items like bedside tables. The key is to know the dimensions of your space and to always sight the items before you buy. That way you can make sure that bargain set of kitchen cabinets is going to fit. If you are savvy with your sourcing you could save hundreds, even thousands of dollars.
Savvy sourcing could save you hundreds, even thousands of dollars
Budget renovating in the bathroom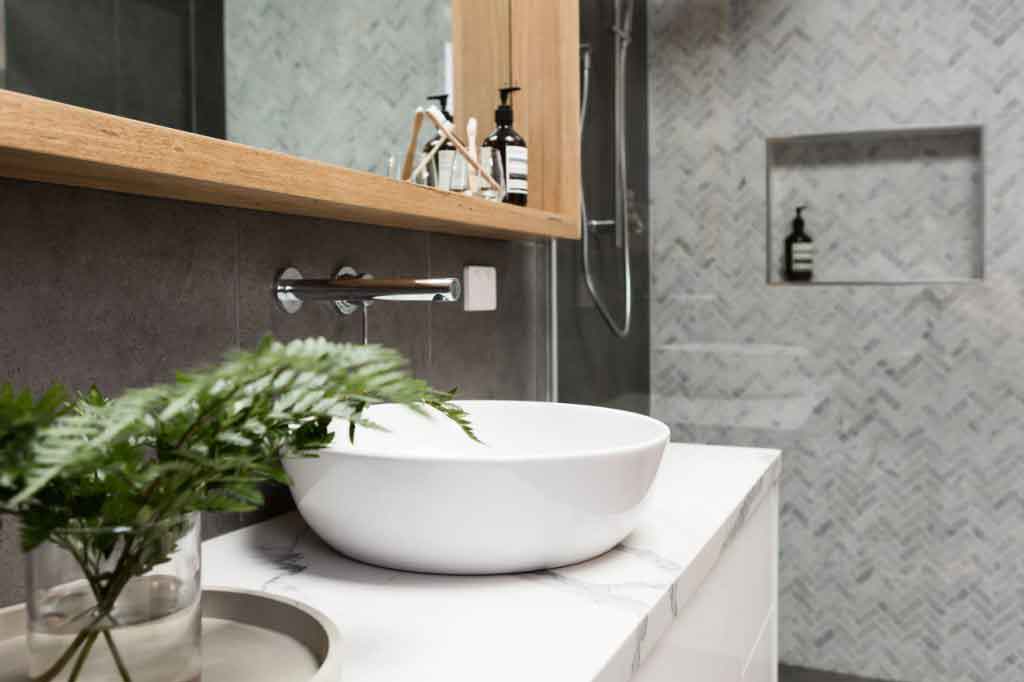 Bathrooms can suck up a fair chunk of your renovation budget, so it makes sense to be prudent when you are looking for bathroom ideas and inspiration. It is all too easy to get carried away, especially with the range of fittings and fixtures on the market today. You can easily compromise by looking for copies of more expensive brand name items, like freestanding baths or bathroom lighting.
Here you could easily save $1000 or more, and no one is going to know the difference. And if retiling your entire bathroom - walls and floors - is looking out of reach, simply resurface them at a third of the cost. There are other practical options to keep your bathroom renovation cost down, like not moving any plumbing. That means keeping your bath/shower/basin/toilet where it is, and avoiding this unnecessary expense.
If retiling your entire bathroom is looking out of reach, simply resurface at around a third of the cost
Clever in the kitchen
Like a bathroom, your kitchen remodel cost has the potential to break your renovation budget. A full kitchen reno is anywhere from $8k to $30k and up, depending on the size of your project and the materials you choose. You can start by swapping out more expensive materials for cheaper versions. Opt for laminate benchtops over stone or engineered stone, tiled splashback instead of glass and using the existing light fixtures.
If you want to save on cabinetry look to cosmetic touches like resurfacing your kitchen cupboards instead of replacing them. This would be a cost measured in hundreds of dollars versus thousands for brand new cabinetry. If you need new cabinets opt for flat pack, DIY kitchens from IKEA or Freedom, that are significantly cheaper than a custom job. In  terms of kitchen design, you can definitely DIY this, with a variety of online tools to help you.
If you want to save on cabinetry look to cosmetic touches like resurfacing your kitchen cupboards instead of replacing them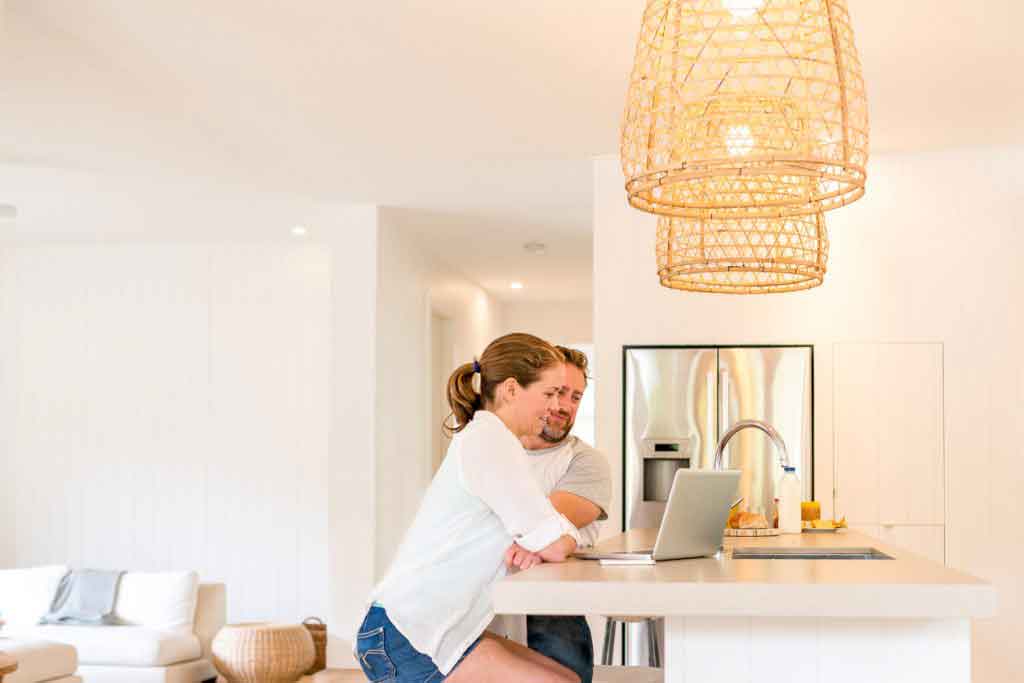 Keep it simple outdoors
The golden rule of sprucing up your outdoors as part of a wider home renovation, is to avoid any excavation or extensive hardscaping like a retaining wall. Once you start hiring diggers or consulting engineers your budget is going to take a big hit. Keep your costs down by laying lawn or concrete instead of paving. Couch grass costs in the region of $6 per square metre, which makes it perfect for large backyards.
If you are set on pavers for a small area, then look to recycled options on Gumtree. In terms of planting look to hardy, water wise species that are easy to take care of and more likely to survive.