Welcome aboard Samantha
Recently we welcomed our very first Content Marketer to the team. Meet Samantha, prior to OpenAgent, she was working as a Content Marketer at hipages, an online platform for home improvements, where she was involved on all sorts of projects and initiatives from implementing SEO strategies, co-producing video content for social through to managing relationships with bloggers and editors.
With all those tools in her kit, we asked Sam what is she most looking forward to working on.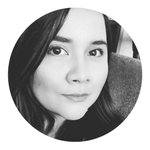 "I'm really looking forward to working on our email journeys, producing an ongoing newsletter and diving into user segmentation. I think working with a really great growth team is going to be really fun as well - they're a really smart and interesting bunch of people who have some really cool ideas. Collectively we're working on bringing some cool stuff to life and I'm super excited to see how OpenAgent progresses and grows."
My favourite thing about Samantha when we were writing this article was her hobbies, one of which being analogue photography and her collection of old film cameras.
We're excited to have Samantha join the team and bring her content experience and interesting hobbies to the OpenAgent family. Welcome to the team Sam.
Samantha is part of our growth team. If you are interested in growth, read OpenAgent's article on What is a Growth Hacker. If you are interested in joining the team email careers@openagent.