What to expect during settlement
There is a lot of expectation and stress around settlement particularly on 'the day'. Buyers are itching to get their hands on the keys to their new home, while sellers are ready to move on and deposit that fat cheque.
Knowing what to expect can help make the process if not enjoyable, then bearable.
Settlement, or completion, is the final process in the sale of a property that takes place after the seller and buyer exchange contracts of sale. It all culminates on settlement day when the title is transferred to the buyer and they take physical and legal ownership of the property. As a seller this is the day you vacate your property and receive the balance of the purchase price.
How long is the settlement process?
The settlement period can take anywhere from 28 to 90 days, depending on where you live. It ranges from 28 days (NT) to 30 days (ACT, Queensland, SA), six weeks (NSW) and up to 90 days (Victoria).
The actual date of settlement is set by both parties and detailed in the contract of sale.
Who does what during settlement?
Your conveyancer or solicitor generally takes care of all the relevant paperwork associated with settlement. This includes ensuring all the conditions of the contract have been met and that all financial documents are in order.
In terms of practicalities, if you are the seller, all rates and utilities are your responsibility up to and including the day of settlement. This becomes the new owner's responsibility the day after settlement.
Tip: Use a conveyancer for reasonably straightforward sales. They are cheaper than a conveyancing solicitor, who you may need if your property transaction is more complex. Using a property professional not only offers you peace of mind, but can help avoid any delays. Combine their skills with an experienced local agent to ensure that everything runs smoothly.
Read more: Conveyancing: What Is It and Why Do You Need It?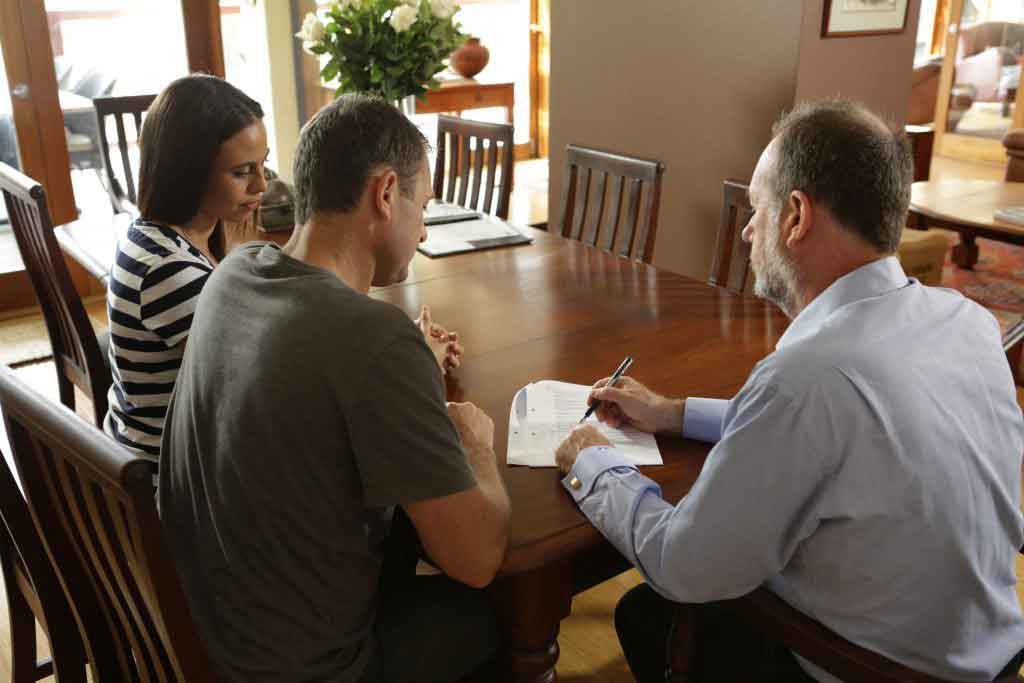 What happens during the settlement period?
Here is a quick overview of some key events to expect during settlement.
1. Key paperwork
If you have a mortgage on the property your conveyancer or solicitor will liaise with your bank or loan provider to complete and sign the discharge of mortgage authority. This generally takes 10 working days from submission. Transfer of Land forms also need to be submitted to show that the buyer is now the new owner.
2. Pre-settlement or final inspection
A pre-settlement inspection is the buyer's final opportunity to view the property before they become legal owners. This typically occurs in the week before settlement and is arranged via the vendor's agent. The contract of sale requires sellers to hand over the property in the same condition as when it was sold, and should detail what items the seller will be removing.
3. The big (settlement) day
Settlement is finalised by both parties legal representatives, typically at the vendor's bank. Once documents and cheques are exchanged they will notify the vendor's agent settlement has occurred. This is also when sellers and buyers get the good news, from your conveyancer or solicitor. If you are selling, you'll need to know when you are expected to vacate the property.
What could delay my settlement?
Delayed settlements are not uncommon, given all the paperwork that both parties have to sign and process. Perhaps the most common delays are complications with banks. This could be something as simple as a missing signature on a form or the bank not having enough time to process everything.
Legal documentation not being in order is another potential stumbling block to settlement. Some papers need to be co-signed while others, such as the Transfer of Land, take time to be lodged.
Final inspections can also cause delays, especially if the buyer does not find the property in the condition they expect. As a seller, it makes sense to ensure that everything is in working order. Simultaneous settlement, where you are selling one property and buying another, can also be problematic as there are two settlements to coordinate.
You can greatly improve the chance of a smooth settlement by ensuring all your documentation is in order and that you have left enough time for everything to be processed. Having an experienced conveyancer, solicitor and agent on hand throughout a property transaction can also help ensure everything runs smoothly.
Thinking of selling your property? No need to panic. Our detailed, easy to understand Smart Seller's Guide has all the practical advice you need. We can also help you find the best agent to sell your home.