The Queensland market has been roaring throughout 2021, with median prices up around +20 per cent for the year across the state.
Where other areas in the country are now beginning to soften, vendors in the Sunshine State are still experiencing incredible selling conditions that are leading to standout results everywhere you look.
We spoke to top agents in Brisbane and the Sunshine Coast to explore some of their recent sales and just how strong the local market is.
Sunshine Coast homes attract record prices in clear seller's market
"I can't recall ever seeing the amount of activity we've had internationally and interstate coming to Pelican Waters and particularly the Sunshine Coast," explains Linda Feltman of McGrath in Caloundra.
"Everything is selling well above expectations. It's even surprising agents sometimes."
Since the pandemic hit, the Sunshine Coast has been one of the most desirable parts of the country when it comes to property. With its ideal weather, minimal impacts from Covid shutdowns and overall lifestyle benefits, it's easy to see why.
The sale of 26 Millennium Circuit in Pelican Waters, the lakeside suburb which sits on the southern tip of the Sunshine Coast region, is a great example of the success sellers in the area are experiencing.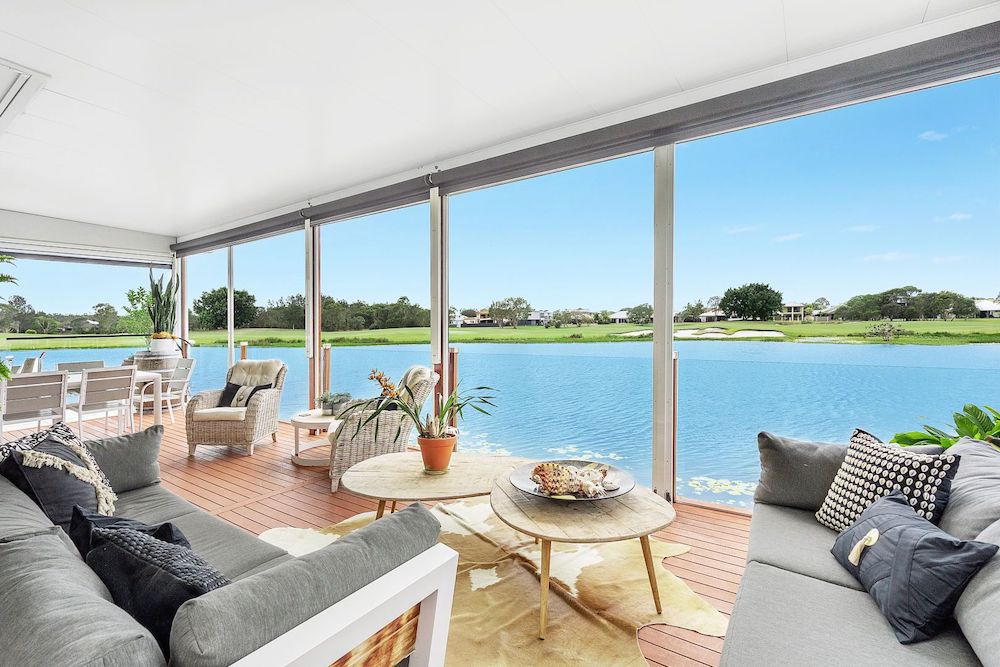 The stunning lakeside home boasted four bedrooms plus a guest wing, huge open living and dining, a gold class cinema, a large pool and spa, and views of the internationally renowned Pelican Waters Golf Club.
"From the moment it went online, we had 66 enquiries within 24 hours," Ms Feltman says.
The owners were hoping for any offers over $2m, and with the huge levels of buyer interest, they ended up securing a fantastic result at $2.2m, a record sale for the lake area.
8 Bond St was another big hit for the area. The modern, sun-drenched four-bedder was on the market for offers over $1.495m, and again expectations were exceeded when the deal was done at $1.8m.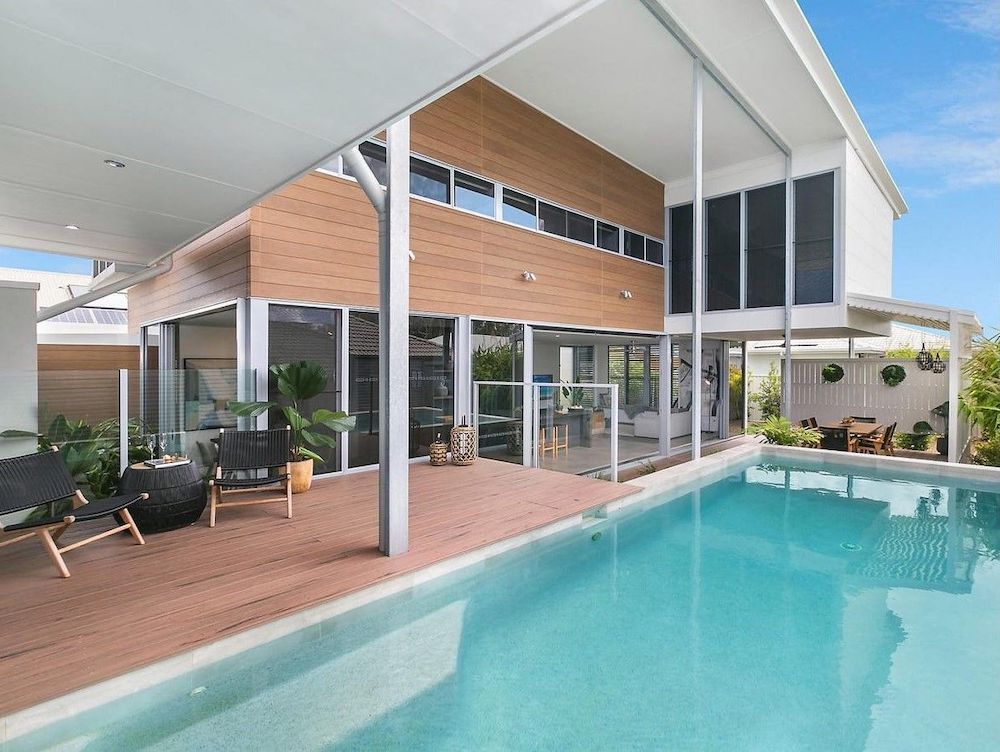 "On average, at the moment we're getting anywhere from 100 to 170 enquiries per property," Ms Feltman explains.
"We're also dealing with a minimum of three to four offers. One of my properties the other day had nine offers.
"We've got huge demand and we haven't got enough listings, so the supply is low and the demand is high. So whenever you have those two factors—and it's like that at the moment—obviously it's a seller's market, and there are a lot of families that need to purchase on the Sunshine Coast."
Brisbane sellers in the 'best market we've ever seen'
"If I was to describe the market quite simply I would describe it as an absolute seller's market," says Tony O'Doherty, principal at Belle Property Bulimba.
"It's often hard to know what market you're in, and it's very rare that it's such an extreme one-sided market," he explains.
"There is no line in the sand… the market has been as good as it's been in the Brisbane environment."
The Queensland capital has, similarly to the Sunshine Coast, been experiencing a historic boom that's led to some remarkable results for sellers.
30 Grosvenor St in Balmoral is what Mr O'Doherty calls a very good example as to how the market is performing.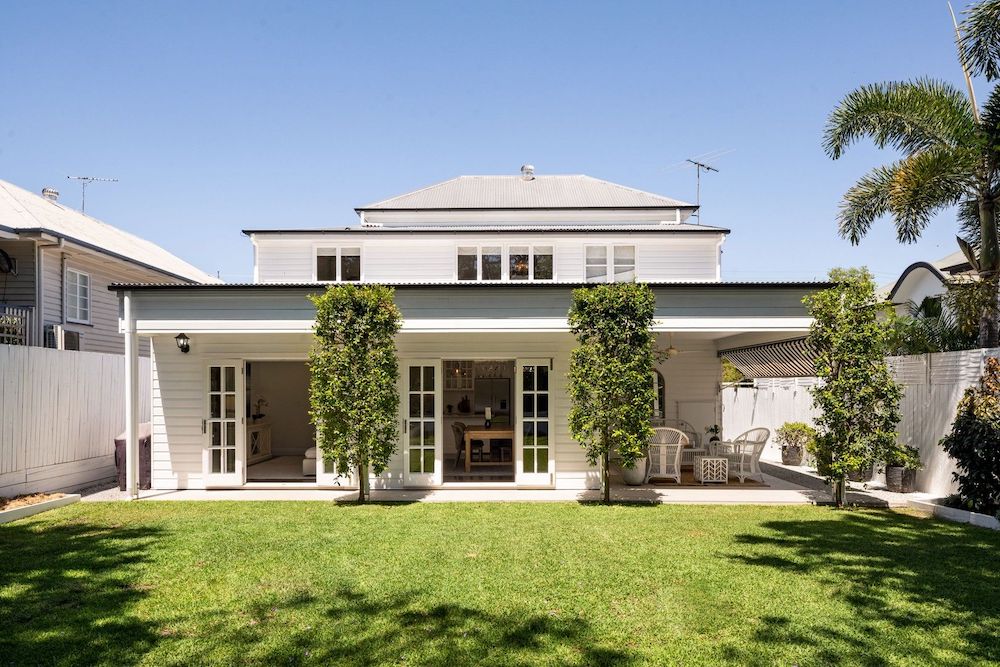 The five-bed family home attracted a wide array of buyers including people from overseas and interstate.
"We had people from America, Byron Bay, Sydney, Melbourne, and a lot of Brisbanites," he says, adding that despite the media attention on how many out-of-towners have been showing interest in Queensland real estate, "most of our transactions are people who already live in the suburb."
The owners of the Balmoral house originally purchased the property for $1.3m in 2015. Since then it hasn't undergone any significant renovations.
After debating when to sell, they felt the market conditions gave them the confidence to list. Fast forward to November 2021 and it sold for $2.15m, a staggering +66 per cent increase in just six years.
Mr O'Doherty also points to the recent sale of 22 Orchard St in nearby Hawthorne as a demonstration of the current power of the market.
Just last year the owners had the three-bedroom house on the market for an extended period and couldn't achieve a $1m price. In the 2021 market, the property sold for $1.415m.
These kinds of results aren't only being seen in a particular price bracket, either. "It's right the way through the market. It's the million-dollar product, it's the seven million dollar product, and everything in between," Mr O'Doherty says.
"If you are a seller and you want to transact your home, this is the best market we've ever seen."
What's next for Queensland property?
While there's talk of the property boom reaching its peak in other key markets like Sydney and Melbourne, the near future still looks very bright in the Sunshine State.
Ms Feltman expects that, once the state's borders open in mid-December, there may be a short lull in activity as families reunite.
"But after that, once mid-January comes along, I think it's going to be extremely busy because people will be up here and they're going to be ready to go into real estate mode and need to buy fairly quickly," she says.
"I envisage the next six months on the Sunshine Coast will be phenomenal, and then after that, it will depend.
"I think people will start to travel again comfortably, I think that's going to definitely play a part in the real estate industry."
She also points out that the 2032 Olympics announcement has set off a wave of new investor interest, so the long-term growth prospects for the region are extremely strong too.
Mr O'Doherty notes that Brisbane has seen a huge amount of growth in a short period, to the point that it puts things in uncharted territory and makes the future difficult to predict.
"This is not a natural economy, you've got a lot of money circulating that wouldn't be if it wasn't for Covid," he says.
"I believe we're in such a heavily geared seller's market, if you are a seller waiting to sell—what are you waiting for?
"If you're looking to buy, if you buy the right block size in the right location, it'll never go backwards. If you're looking to sell, it's an absolute seller's market."