If headlines are anything to go by, Australia is in the midst of a shoddy building epidemic.
A sample of recent online news items include, 'Leaking buildings, mould and court battles: The dark side of the apartment boom', 'Sydney Opal Tower apartment building evacuated after reports of cracking noises', and 'Billion dollar dodgy building bill is unacceptable'.
Two of the high profile incidents you may have read about are the fire in a 21-storey apartment building in Melbourne's Docklands development (caused by non-compliant combustible cladding), and the structural design and construction issues that have plagued Sydney's Opal Tower.
Residents of the latter have described buying into the building as an "Australian nightmare" as large cracks have appeared in the building, which prompted an evacuation of the building on Christmas Eve.
Is this all newspapers looking for a headline, or is there a more serious, real trend at play?
Is there really a crisis in the quality and workmanship of our building and construction sector?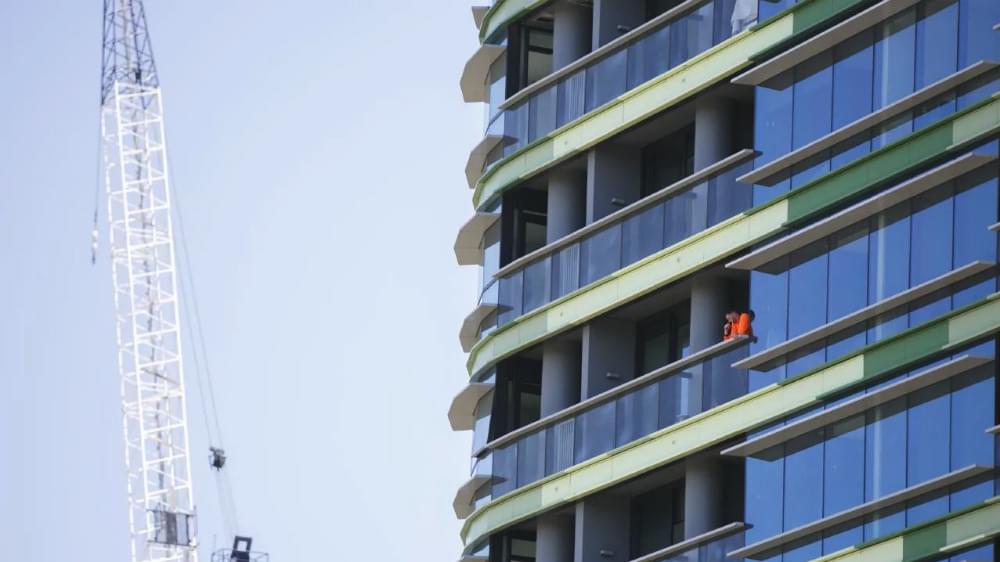 Planning policies, population growth and shoddy materials
The reality is that there has been a significant shift to apartment living over the last two decades. This has partly been driven by the trend for urban living, but also by local and state governments that have promoted greater housing density as an alternative to urban sprawl.
The second factor at play is population growth as people flock to live in our cities, particularly Sydney and Melbourne. The Australian Bureau of Statistics (ABS) recorded growth rates of 2 per cent and 2.7 per cent respectively for our two largest urban centres, which equates to an increase of 125,000 for Melbourne and 102,000 for Sydney over 2016/17.
To meet this demand developers have rushed to construct high and medium density apartments, sometimes resorting to using low-quality building materials - often imported products that are not certified for use in Australia. An example of this is the sub-standard wiring which has been installed in thousands of residential buildings across Australia, primarily in homes built between 2010-13.
Quantifying building defects
Quantifying the building defects issue is difficult because not all faulty work is reported or covered by warranty.
However some in the industry have come forward with estimates, with the Masters Builders Association ACT putting the figure for shonky building work in the Territory at $1 billion over the last 10 years.
A 2012 survey by the University of NSW City Futures Research Centre also found that more than 85 percent of new apartment blocks built since 2000 have reported defects. The study found the most common defects reported in apartment blocks include internal water leaks, cracking to internal or external structures, water penetration from outside and defective roof coverings.
"Quantifying the building defects issue is difficult because not all faulty work is reported or covered by warranty."
In addition to this, the study found that delays to the rectification of defects were common obstacles owners faced. This is not to say that the issue is limited or exclusive to commercial builders and developers. A large chunk of the complaints received by Fair Trading in NSW relate to residential building work, specifically around poor workmanship, substandard materials and unfinished work.
If you have purchased a property and have noticed major or minor defects in the structure of your building, there are statutory warranty periods that apply. It's important to understand these so you know your rights and can make a claim.
Understanding statutory periods and building defects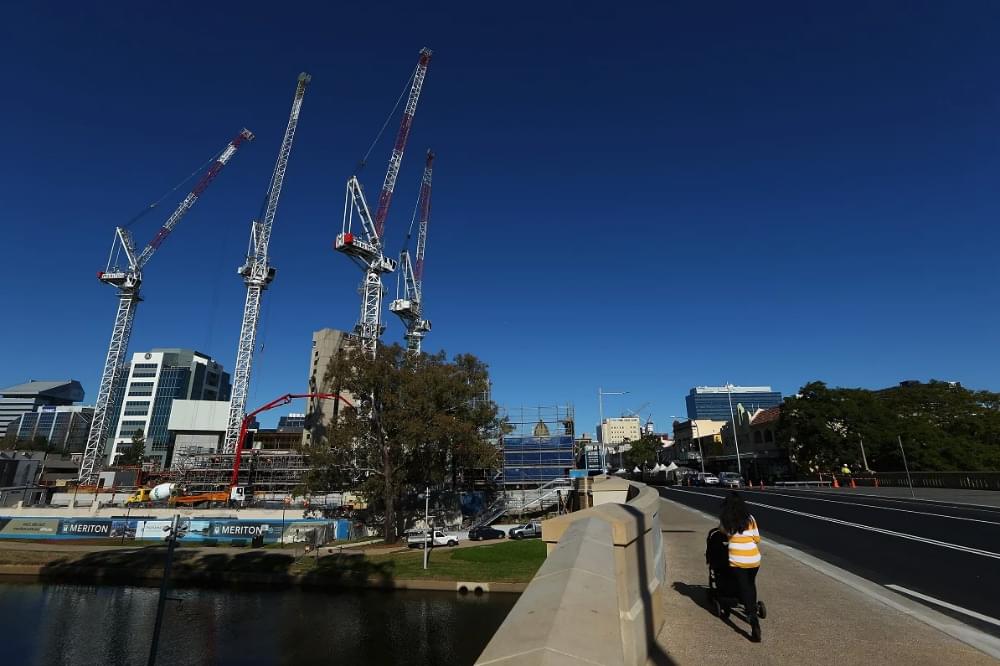 Builders and developers must warrant that their work has been performed with due care and skill. The government requires a builder to meet certain obligations when they undertake building work - specifically around workmanship, delivering everything listed in a contract and ensures a property is in working order when they handover your home to you.
You, or a subsequent purchaser, can enforce these warranties within certain time frames - called statutory periods - after the work was completed.
"Builders and developers must warrant that their work has been performed with due care and skill."
In NSW, Fair Trading advises that, "For contracts signed on or after 1 February 2012, the statutory warranty period for major defects is six years, and two years for all other defects. If the loss becomes apparent in the last six months of the statutory warranty period, then the homeowner has a further six months from becoming aware of the loss to enforce the statutory warranty. For contracts entered into before 1 February 2012, the statutory warranty period was seven years for all building work defects."
For this reason, domestic and commercial builders are required to take out indemnity insurance which compensates homeowners for any loss or damage resulting from defective or incomplete work; breach of statutory warranties, or failure to maintain specified standards.
Keep in mind, different indemnity regulations apply to different states, so it's best to do your research about what applies to you before making any claims.
It is also useful to know the difference between major and minor building defects, as they each carry different limitation periods.
Major vs minor building defects
Major defects are typically classified by their likelihood to cause unsafe conditions, a threat to life or serious injury or further substantial deterioration of the property. They could also make a building uninhabitable. Major defects tend to be structural in nature, but could also include an issue which over time could lead to a major defect, such as waterproofing and leaks to wet areas.
Minor defects are anything that is not classed as a major defect - and include anything that requires repair or maintenance, but which are not regarded as urgent.
What can you do as a buyer or owner?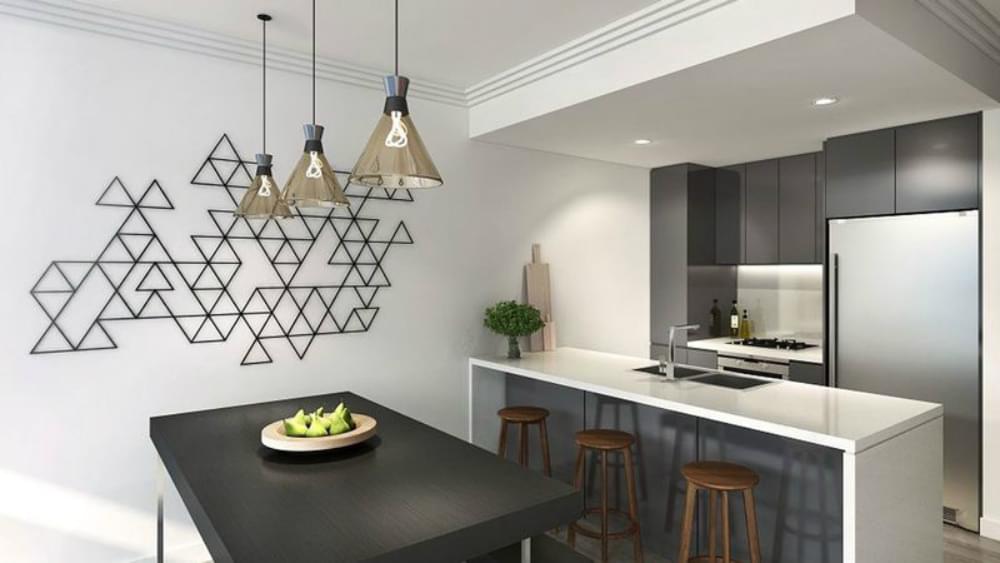 The key advice here is to investigate and report building defects as early as possible.
If you are considering buying a property then engage a building inspector to help you identify any potential building defects. If you are a homeowner and have issues with the work your builder carried out, approach them directly to resolve it. If this fails then the best course of action is to contact the body who governs the building industry in your state - who can mediate and attempt to resolve the dispute.
For example, in NSW individual strata and community lot owners can lodge complaints with Fair Trading and invite a Fair Trading Building Inspector onto the common property of a strata scheme or association property to inspect a defect.
"In NSW, individual strata and community lot owners can lodge complaints with Fair Trading and invite a Fair Trading Building Inspector onto the common property... to inspect a defect."
It is then up to the inspector to decide if there is a defect that requires rectification and issue a Rectification Order. They could also conclude that the builder is not responsible for the alleged defects.
In terms of the future, the government is trying to address the issue of building quality. A case in point is NSW's new defects bond which requires developers to put aside 2 percent of the building value to fix any future defects. There are changes mooted for ensuring all trades are educated to a better standard.
Only time will tell if these measure will be successful or implemented effectively. In the meantime you should either investigate any building defects thoroughly and report them immediately, or take up any issue with your builder as early as possible.