Real Estate Agent Fees in ACT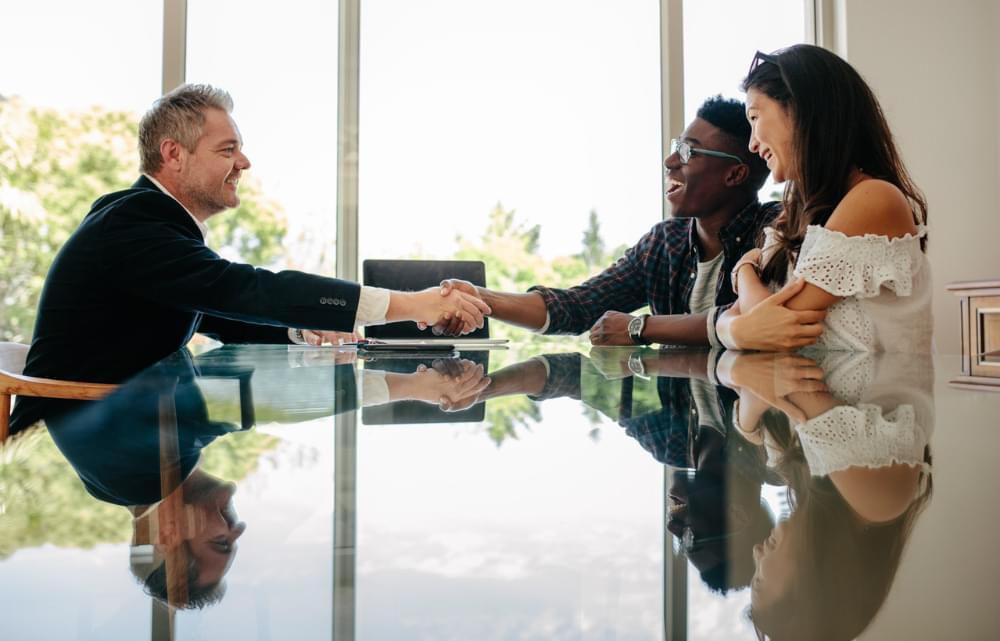 Tips on shortlisting agents
Your property is your largest financial asset. For this reason, it's of utmost importance that you choose a real estate agent that you can trust to represent you and your property. Choosing an agent in the Australian Capital Territory can be a big job, and there's certainly a lot to think about.
First and foremost, a top agent should know the local area like the back of their hand - they should know about what's currently on the market, what's recently sold and all the little things like being able to point you towards their secret untimed-parking spot or even the best lunch in town. This is where experience and local knowledge really counts - not just general knowledge about the area, but all the specific details about the local market and the different types of properties available. The agent you choose should be a local expert.
"Paying an agent is a crucial part of the house selling process, so you'll need to know how everything is going to add up and how you can get the most out of your money."
Some agents are specialists and focus on certain types of properties. If you're looking to sell an apartment, it's a good idea to do your research and find someone with the right specialisation to match, as well as someone who has all of the right reviews and credentials.
Despite these factors, one of the largest points for vendors is always going to be the overall cost of the service. Paying an agent is a crucial part of the house selling process, so you'll need to know how everything is going to add up and how you can get the most out of your money.
There are two main costs to consider when it comes to paying agents - fees and commission. Fees are there mainly to cover advertising and marketing costs. They're usually a set payment to cover everything from high-resolution photos, flyers, social media adverts, property listings and even drone flyovers - the sky's the limit. Fees can cost you anything from $500 for a basic package, to thousands of dollars for a comprehensive campaign.
"Fees can cost you anything from $500 for a basic package, to thousands of dollars for a comprehensive campaign."
Despite its high price tag, better campaigns create a buzz around properties and can get more people through the door for open houses. Having said this, it's generally recommended for vendors to spend between 0.5% and 1% of the total property value on a marketing campaign.
Commission is calculated as a percentage of the total cost of the selling price - it's what an agent is paid for selling your house.. These rates will always vary from agent to agent and suburb to suburb dependent upon local market forces.
Regional areas tend to be a little higher, as fewer agents means less competition, and fewer customers can mean a property may take longer to sell, which means an agent will generally have to work much harder to get you a great result. Saturated urban markets, on the other hand, tend to have lower commission rates as a result of higher turnover rates, higher supply and higher demand.
For example: Across Australia, the lowest commission you're likely to find is about 1.6%, while the highest push 4%. Despite these outliers, the average rate for the ACT sits at about 2.18%.

So if you sold a house for $500,000, then commission billed at an average rate will cost you approximately $10,900.
Despite this, not all agents structure their fees the same way. You're likely to see agents include advertising and marketing costs in their commission, albeit at a slightly higher rate. Another variation that you might come across is a 'tiered' or 'sliding scale' commission, which is another structure that rewards agents for securing higher sale prices.
This means an agent could charge 2% on the first $600,000 and 5% on anything above that. Tiered commission rates, although seemingly costing more, is actually a great way to incentivise your agent to achieve a higher selling price, and is common in booming markets and urban areas. Despite the higher cost, you may find yourself with more money in your pocket at the end of the day.
Clearly there are a lot of options when it comes to real estate agent fees and commission, but for good reason - commission structures are made to be flexible to allow room for negotiation. This is especially the case as there are no longer government regulations concerning commission percentages in the real estate industry.
To better your chances of negotiation, it's important to not only find an agent that you can entrust the sale of your home to, but someone you also view as a business partner that you're comfortable talking to and discussing every option available with. OpenAgent's pre-screening process can help you compare agents side by side so that you can walk into the home selling process with confidence, knowing you're able to select a top performing agent who is perfect for selling a property just like yours.
To estimate how much commission you could be paying for the sale of your home, try using our handy commissions calculator. Or to find out more about commission rates and how to negotiate, take a look at our commissions guide.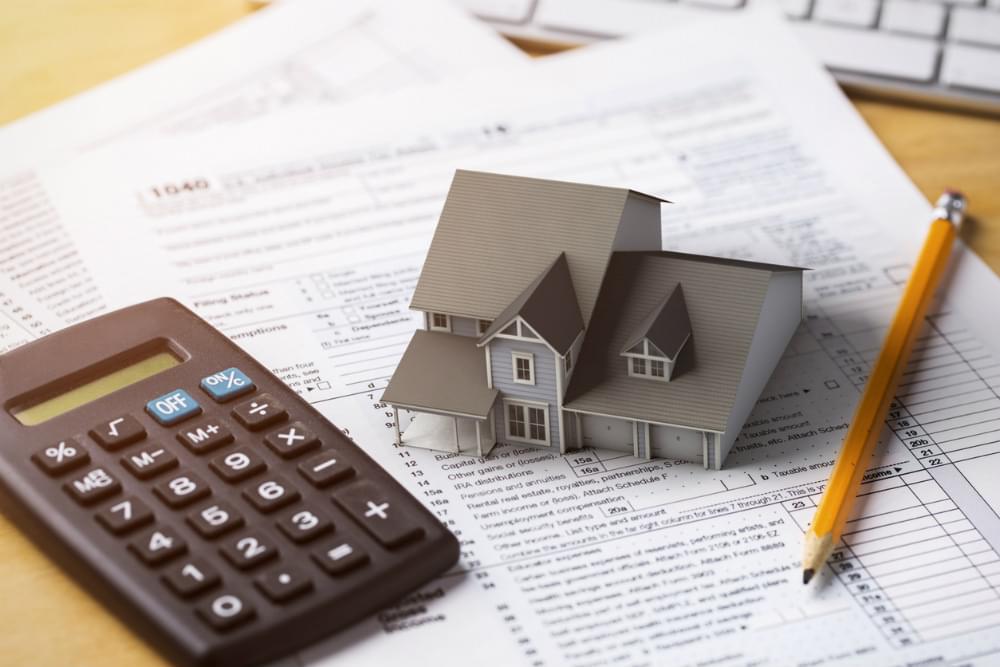 Real Estate Agents in ACT
There's certainly no shortage of real estate agents in the ACT, so finding the right person for the job can be a tricky task, especially if you're tasked with doing all the research yourself.
But don't stress, OpenAgent is here to help. With over 739 reviews on 94 agents, our site makes it easy to compare real estate agents so that you can choose the right agent with confidence. We can help you to find an agent who charges a fair commission rate and can get you the best possible price for your property.
The ACT market varies by location, however, Canberra is the most dynamic market in the territory. In urban markets, you can generally expect commission to sit between 2% and 2.5%, while commission in the surrounding regional areas usually sits within a higher range of 2.5% - 3.5%.
Overall, the ACT's average real estate commission is 2.18% However, it's important to keep in mind that area is not the only factor that determines commission. Experience and proven track records may also have an impact and can result in agents charging more for their service.
Despite this, agents with better skill sets will achieve a higher sale price, which will earn you more than enough profit to make up for the cost of a few extra commission points.
Find Agents in ACT
OpenAgent's search function takes the hassle out of researching for and comparing agents in the ACT. It shows you the top agents based on sales, average listing prices, reviews, as well as customer testimonials - so you can make the most informed decision possible to find the best person to represent you and your property.
For any questions regarding OpenAgent's free service, contact us directly on 13 24 34. We're Australia's number one real estate comparison website and we can help you to get the best possible price for you and your property.
Why OpenAgent is different
OpenAgent was born out of a need to fill a gap in the Australian real estate market. Sellers today want to learn as much information as possible about their agents - and rightly so, they are the people entrusted with selling what is likely to be your largest financial asset. Still, researching agents can be a time consuming and difficult prospect.
To fix this, OpenAgent has collected information on real estate agents across Australia, including sales performance and customer reviews so that sellers can easily compare agents side by side. The best thing about it? It's absolutely free.
"Our goal is to provide a common forum where agents and customers can both benefit from our services."
How is OpenAgent free? Well, whenever a property is sold, the real estate agent pays OpenAgent an industry standard referral fee of 20% of their commission. Our goal is to provide a common forum where agents and customers can both benefit from our services. On one hand sellers get access to personalised service to help them find an agent to suit their needs, while on the other, agents are rewarded for their honesty, integrity and exceptional sales abilities, with continued business growth and online promotion.
Our team includes experts from a wide range of backgrounds, from ex-real estate agents, to designers, IT wizards, marketing specialists and business professionals.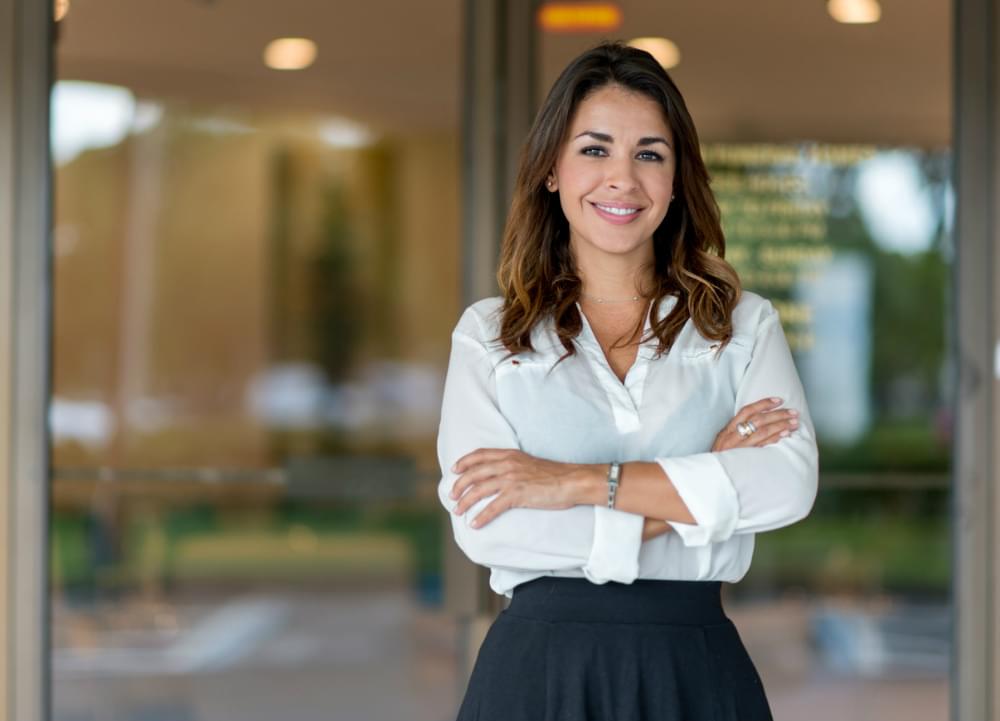 Are cheap agents worth it?
Low prices are tempting - there's no doubt about that - but choosing an agent isn't quite as simple as trying to poach the best bargain at a supermarket. In just about every case, you're better off choosing an agent who has experience with your particular property type and a proven track record in the area they're based in. In other words, paying a little extra commission for experience and assurance will save you the hassle and heartache of a regretful sale in the long run. It's like most things in life: you get what you pay for.
Some agents may turn over a lot of houses and they might even have a cheap commission rate, but you have to wonder - are they going to get you the best price for your property?
Usually, agents who charge more do it for a reason - years of experience, credentials and well-honed negotiating skills don't come cheap. If they have the skillset to backup a higher commission rate, it's going to mean more money in your pocket at the end of the day.
For this reason, it's crucial to do extensive research to find an agent who can deliver on their promises and work tirelessly to sell your property.
Negotiating fees with agents
Once you've shortlisted your 2 or 3 agents using Openagent's free service, the next step is to conduct face-to-face interviews to find out more about each agent, their fees and how they work This step is a crucial part of the process to find someone that you trust to represent you and your property. Below are our tips for negotiating fees and commission rates with your shortlisted real estate agents.
A good first place to start is by asking agents about their commission structures. This will help you to compare their fees and services with other agents that you're interviewing.
If you want a suburb record sale for your property, don't expect a whole lot of wiggle room when it comes to negotiating commission rates. Awesome sale prices require a lot of work to run comprehensive marketing campaigns, open homes, buyer follow-up activities and admin successfully. High sale prices often come at a premium.
Part of your negotiations should be discussing a sliding scale or tiered commission structure. Offering your agent a higher rate for a higher sale price can be a great way to incentivise them to go above and beyond for your property.
As previously mentioned, finding the cheapest commission shouldn't be your biggest priority. It's worth shopping around and negotiating with your agent for a good commission rate, but remember: a budget deal will more often than not give you a budget selling price.
As marketing and advertising may or may not be included in an agent's commission rate, be sure to include these fees in your budget so you're not left unprepared for any nasty surprises.
If your property is in a particularly bustling market, expect to see lower commission rates than that of regional areas. The higher demand, higher median prices and increased competition in metropolitan areas mean agents not only have more wiggle room to set competitive prices, but also earn a sustainable income.
Because commissions are unregulated in Australia, you're free to negotiate with your agent a rate that's suitable for you and your property.
Lastly, it's a good idea to get everything in writing from day one. A reference point will allow you to look back on the terms and conditions of your agreement and prevent nasty surprises from leaving you high and dry when it comes to selling time.
Are you ready to start interviewing agents? Make sure you're prepared to ask all the essential questions to filter out the best agent for you with this handy interview checklist.

Don't have the time to start interviewing agents?
Life is busy, we get it. But don't stress - if you've got no time to interview agents, let us do the hard work for you. At OpenAgent, we offer free agent pre-screening services to take the stress out of selling your property and help you narrow down your options as quickly as possible.
Final cost tips
Before you dive right in, it's important to be aware of all the potential costs a property sale will present, so you know your budget is absolutely bulletproof. If you have all bases covered there'll be no chance of stumbling into a nasty surprise later down the track. Here are some final cost tips to factor in.
Advertising and marketing fees
As stated before, not all real estate agents are going to include marketing and advertising costs into their commission structure. For this reason, be sure to have extra funds in the budget to cover various additional fees if need be.
As rule of thumb, it's recommended for vendors to set aside 0.5% to 1% of the value of a property to cover the costs of marketing. For a home worth $500,000, this means looking at a budget of approximately $2,500 - $5000.
Some agents might offer discounted marketing. But if fees end up less than $1000, don't expect anything more than a simple online listing. Better, more comprehensive campaigns come at a higher price tag, however will also have a better reach - meaning a bigger buzz around your property. To find the most interested buyers and achieve a great sell price, it's wise not only to invest in a top agent but also in awesome marketing campaigns.
"Better, more comprehensive campaigns come at a higher price tag, however will have a better reach - meaning a bigger buzz around your property."
Unconditional commission
It's important to be wary of unconditional commission, it can be common for a real estate agent's contract to state that the commission payable is unconditional once the sale is complete. This means that after contracts have been exchanged you're still liable to pay commission, even if the worst happens and the sale falls through before the final settlement takes place. To cover yourself, make sure that the buyer's deposit is at least equivalent to the figure of your agent's unconditional commission. Be sure to talk to your agent about their policy.
Another measure you can take to prevent nasty surprises is to have a solicitor review all agent contracts to ensure all of the clauses stated are reasonable and fair.
GST
A GST figure of 10% is required on all real estate transactions. This is in addition to any commission charged by your agent.
Capital Gains Tax
A CGT Tax usually only applies when you sell a property that you don't live in yourself, such as an investment property or industrial or commercial premise.
CGT generally doesn't apply to properties that you've lived in, but deciding factors include the location where mail is delivered to, registration on the electoral roll, as well as the location where personal belongings are kept.
Auctioneer fees
Most real estate agents aren't registered auctioneers, so if you'd like to take your property to auction you'll have to pay an auctioneer for their service.
On average, auctioneers cost around $400.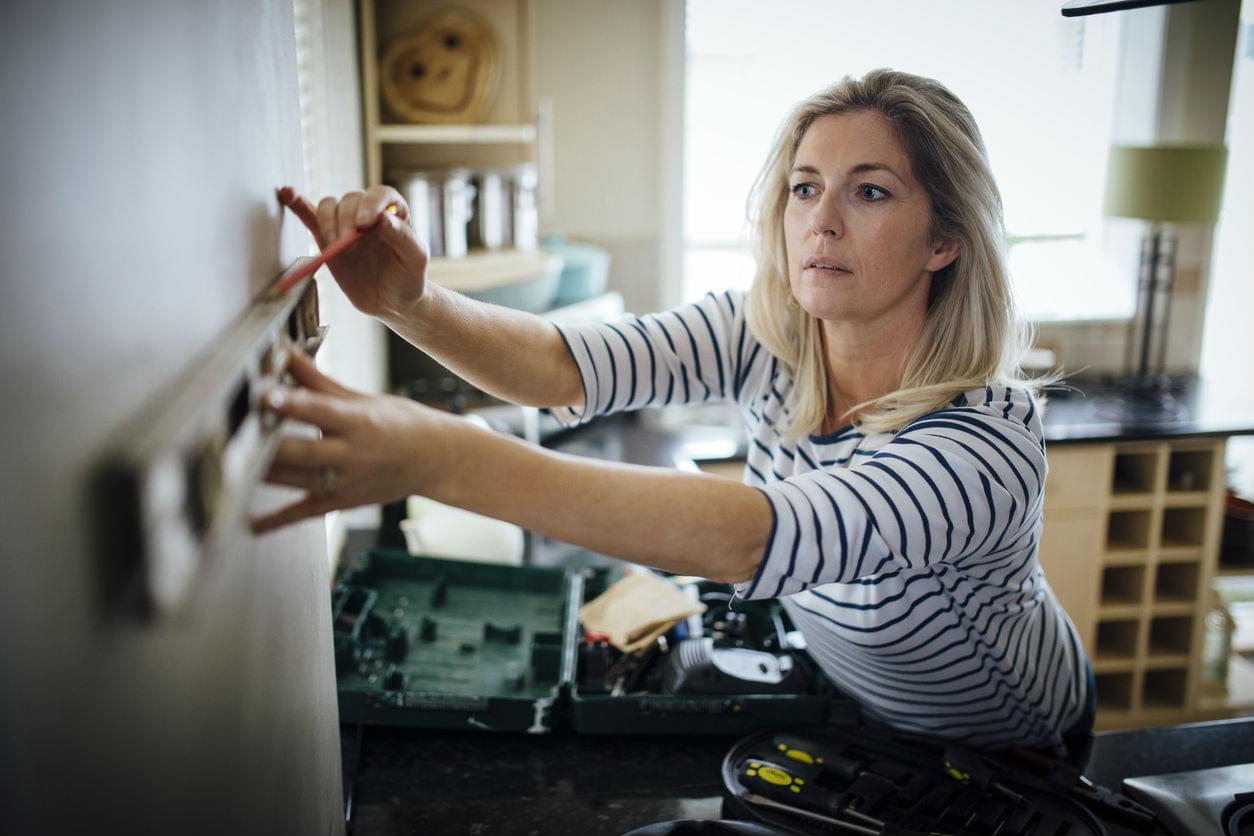 Other selling costs to consider
Conveyancer or solicitor fees
A lot of people don't realise that a solicitor is needed not only when buying properties, but also when selling. The legal processes are identical at either end of the transaction.
Be sure to put aside approximately $800 for these costs.
Mortgage discharge fee
A discharge fee is required by most banks if you have an existing mortgage at the time you sell your home. This fee covers the paperwork involved in releasing the mortgage.
Discharge fees vary between institutions and different home loan terms, but you can usually expect a fee of around $1,000 as a rule of thumb.
Pre-sale renovations
If you're not planning on undertaking any major renovations before you sell, you should still leave some money aside for pre-sale touch-ups to make sure your property looks its very best.
Small jobs can make a big difference in making an overall good impression. Trims, handles and taps, planting new flora in the garden, and fixing cracks will all help to achieve a clean appearance and the best possible sale price.
For pre-sale improvements, we recommend that you set aside about $1,000.
Take a look at our comprehensive renovation guide for more information on getting your property looking the very best that it can before you sell.
"Small jobs can make a big difference in making an overall good impression."
Moving
Naturally, when your home is being put on the market, you'll need to move out shortly after the sale. For this reason, be sure to factor in the costs of transporting your furniture and belongings into your budget to avoid any setbacks.
As a rule of thumb, this will cost about $800 - of course, depending on how big of a move you'll be going through.
Are you ready to find real estate agents and crunch the numbers? Just enter your postcode or suburb below to find real estate agents in your area now.
You can also refine your search by using our SmartSearch tool, which uses answers to a short quiz to intelligently match your needs to the most suitable agents.