Real Estate Agent Fees in NSW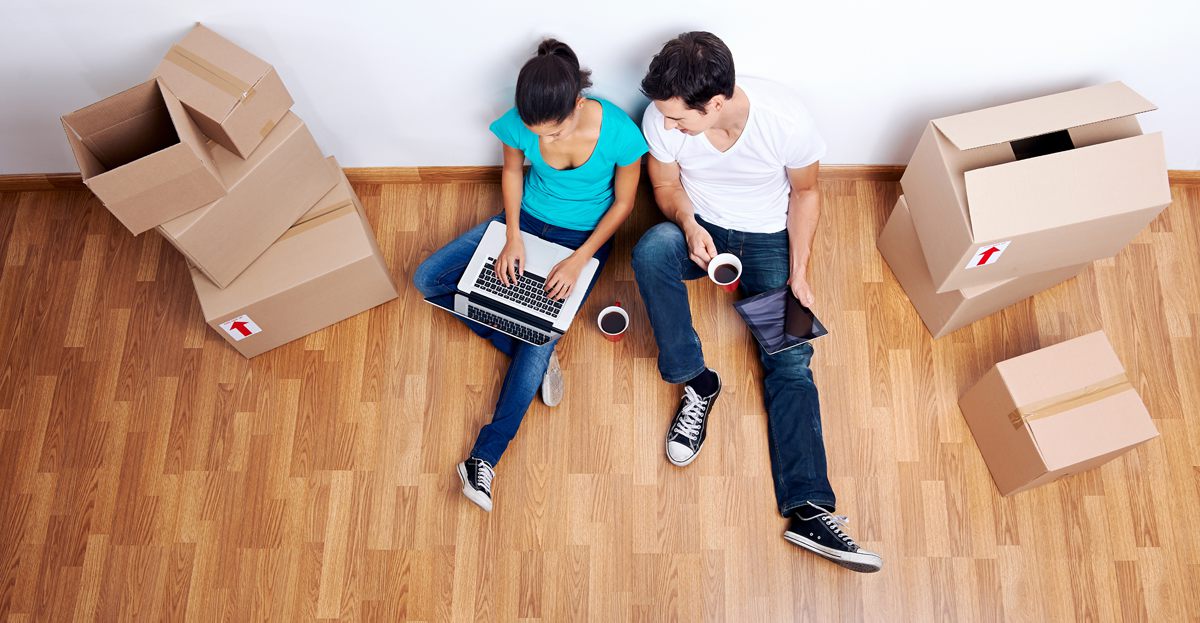 Tips on shortlisting agents
When you're shortlisting potential agents to help you sell your property, one of the most important deciding factors is their costs. There are two key agent costs to consider – fees and commission.
Generally, the fees involved when hiring a real estate agent are designed to cover their costs for advertising and marketing your property, while their commission is a percentage of the sale price that they get for your property.
The average real estate commission agents charge varies between states and between metro vs. regional areas – the lowest is about 1.6% and the highest about 4%. Across the country the average charge is around 2% to 2.5% of the sale price of your home, or from $10,000 to $12,500 when selling a $500,000 house. Marketing costs usually come on top of this, and can also vary a lot – from around $500 into the thousands – depending on how far you want to reach and how diverse you need the advertising to be.
But agents don't all structure their fees in the same way. Some include the cost of advertising in the commission and quote a higher rate, while others will use a 'sliding scale' or 'tiered' commission, say 2% on the first $860,000, and 5% on anything above that, which acts as an incentive to work harder for a higher sale price (a practice quite common on more expensive properties).
Use our commissions calculator to estimate how much commission you'd be paying on the sale of your home.
What's important to remember from all this is that commission structures are flexible. In fact, it's common to negotiate, especially since there is no longer any legal regulation of commission percentages for the real estate industry.
For this reason, it's important to ask potential agents all about their commission structure when you first interview them, or when you have OpenAgent pre-screen them for you. Then you can compare apples with apples when deciding on the right agent.
Real Estate Agents NSW
If you're looking for a great real estate agent in New South Wales, OpenAgent can help you find one. With around 6,800 NSW agents in our system, we provide you with the resources to find someone who not only charges a fair commission, but can get you the best possible price for your property.
The New South Wales property market varies by location, with Sydney being the most active and expensive market. OpenAgent takes the hassle out of choosing an agent in your particular area by ranking them based on their sales records, reviews and customer testimonials. And while the average real estate agent commission in NSW is around 2.46%, it's worth keeping in mind an agent with a proven track record ­ who gets you a much higher sale price ­ will more than make up for the cost.
Why OpenAgent is different
OpenAgent was born out of the need to fill a gap in the Australian real estate market. Sellers today want more information about the people they are entrusting the sale of their homes to, but researching real estate agents individually can be extremely difficult and time consuming.
So we gathered information on all Australian agents and put it together in one, easy to navigate website, where they can be compared and evaluated side by side on their individual merits. This not only saves you hours of painstaking research time, but is a completely free service
And best of all, we can put you in touch with an agent who suits your needs both from a selling point of view and also in regards to their fees, as we understand this can be a determining factor for many sellers.
At OpenAgent, our team includes experts from a wide range of different backgrounds, including ex­real estate agents, IT wizards and business professionals. Our goal as a company is to provide a common forum where everybody benefits. Sellers get access to the right agent for their needs, and great agents are rewarded for their honesty, integrity and exceptional sales ability with online promotion and continued business growth.
Find an agent in NSW now
Wherever you live in New South Wales, browse our listings to find the top real estate agents in your area. You'll find the information you need to compare average listing prices in your neighbourhood with the sale prices achieved by various agents, and make an informed decision when choosing someone to sell your home.
If you have a query or need advice, feel free to contact us directly at OpenAgent on 13 24 34. We're Australia's Number One real estate agent comparison website, and we're here to help you sell your home at the best possible price.
Are cheap agents worth it?
It may be tempting to go with someone who charges a lower real estate agent commission percentage. However, something very important to remember is that you'll usually be far better off with the best real estate agent rather than the cheapest.
Comparing cheap and expensive agents, the difference in final selling prices far outweighs the differences in agent commissions – that's because selling your property for a much higher price means more money in your pocket, even with a higher commission. Hence it's usually well worth the money to go with an agent who will work hard for you and has a proven sales record of delivering on promises.
Negotiating real estate fees with agents
Once you've researched and shortlisted potential agents using OpenAgent's free service, the next step is to interview the top 2 or 3 agents personally. Here are our top tips for negotiating fees and getting the right agent on board.
Ask each agent what their commission is, and don't be shy – let them know you'll be comparing them against one another. This way you might be able to get an agent you like more to "price match" against a competitor.
If you want a record price for your house, don't expect an agent to drop their fee. Record prices require much more work, and you'll obviously have to pay a premium on it.
Consider asking for a sliding scale rate structure (like the sliding commission discussed earlier). The idea is to incentivise the agent to secure you a better selling price.
Don't just settle for the agent with the cheapest commission. As already discussed, more often than not you get what you pay for.
To make sure you're comparing like with like, include the advertising fees in your cost estimates, since they may or may not be included in an agent's quoted commission.
Don't forget that if your house is worth more than average, you can probably negotiate with the agent on a lower commission rate.
When it comes to negotiations don't be shy – haggle on all the fees and costs. Of course the agents won't tell you this, but everything is negotiable.
Lastly, make sure you get all fees and costs in writing from the word go. That way you won't be left high and dry when it comes to selling time.
Don't have the time or enough information to start interviewing agents?
Don't worry, OpenAgent can do all the tricky homework for you. A free service we offer is to pre-screen shortlisted agents for you. We'll then pass on the relevant information to you to help you narrow down your options as simply as possible.
Final cost tips
Here are some final tips on costs you'll need to factor in, to help you budget and choose the right real estate agent to sell your property. It's a good idea to understand all of these potential costs so there are no nasty surprises as you go!
Advertising and marketing fees
Since not all real estate agents include marketing and advertising costs in their commission structure, it's smart to prepare for these costs in your calculations when budgeting for the sale of your property.

Based on the premise that your home is worth $500,000, the recommended budget for advertising and marketing is typically around $2,000-$5,000.


Unconditional commission
It's common for a real estate contract to state that the commission payable is unconditional once the sale is complete, which is when contracts have been exchanged. This means that you will be liable for the commission even if the sale falls through prior to settlement, so it's recommended that the buyer's deposit is at least the figure of your agent's commission so you don't end up out of pocket.

You should also have your solicitor review all agent contracts prior to signing to ensure the clauses stated are reasonable.


GST
A GST figure of 10% is required for all real estate transactions, and this will be in addition to any NSW real estate agent commission charged.


Auctioneer fees
Selling your property at auction requires paying an auctioneer's fee. Because most real estate agents are not registered auctioneers, this cost is most often considered as separate to your real estate agent's fees.

You can expect an auctioneer to cost, on average, around $400.
Other selling costs to consider
Conveyancer or solicitor fees
Many people are surprised to learn that you need a conveyancer or solicitor not only when you are buying a house, but also when you are selling. This is because all of the same legal processes to be completed when buying must also be performed when selling your home.

You should put aside about $800 for these costs.


Mortgage discharge fee
If you still have a mortgage when you sell your house, you can usually expect to be charged a fee by your bank for the paperwork involved in discharging the mortgage.

These fees vary between institutions and home loan terms, but around $1,000 is a good rule of thumb.


Pre-sale renovations
Even if you're not planning on doing major renovations before you sell, you should put a little bit of your budget aside for small touch-ups to ensure your property is presented at its best. For example, doing things like painting trims, changing handles and taps, planting new flora in the garden, fixing cracks etc. will help get you the best possible sale price.

Open Agent recommends that you budget around $1,000 for such work.


Moving
Once you sell your home you, naturally you have to move out, so you should always include the cost of moving all your furniture and belongings in your budget.

As a general rule this will cost about $800.
Ready to find agents and crunch the numbers? It takes just two minutes to search, analyse and compare real estate agents online with OpenAgent. Just enter your postcode or suburb below to compare your local real estate agents now.
You can also refine your search by using our SmartSearch tool, which uses your answers to questions to intelligently match your needs to the most suitable agents.