We found 15 real estate agents in Albury, NSW 2640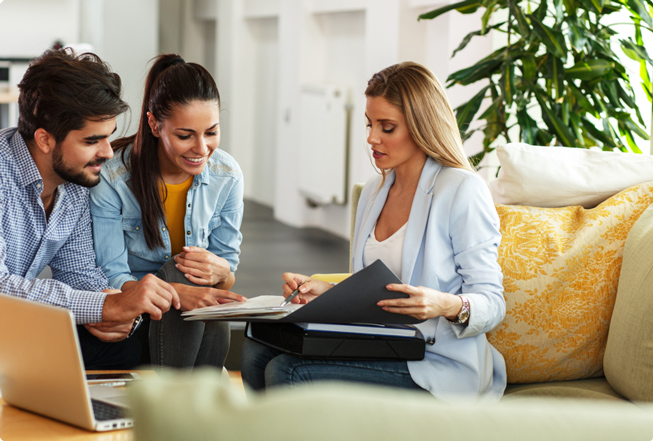 We're not your average agent directory
Tell us a little bit more about your property and we'll give you a tailored agent shortlist. Plus ongoing support afterwards if you need it.
Get my tailored shortlist
How much is the real estate fee for selling a house in Albury?
The average real estate agent commission rate in Albury is 2.70%. Compared to the state average charge of approximately 2-2.5% of the property sale price, this is considerably high. To put this in perspective, you'd need to be budgeting approximately $16,200 for commission alone for a 4 bedroom house valued at $600,000 on the market. Hidden costs, such as marketing and advertising fees, usually come on top of this, so be sure to prepare for additional expenses as they can often vary a significant amount and make an enormous impact on your budget.
Albury property market insights
Disclaimer
The CoreLogic Data provided in this publication is of a general nature and should not be construed as specific advice or relied upon in lieu of appropriate professional advice.

While CoreLogic uses commercially reasonable efforts to ensure the CoreLogic Data is current, CoreLogic does not warrant the accuracy, currency or completeness of the CoreLogic Data and to the full extent permitted by law excludes all loss or damage howsoever arising (including through negligence) in connection with the CoreLogic Data.
What's it like living in Albury?
Sitting at the border of NSW, Albury is a small inland regional town that's home to more than 51,000 people. It's separated from its twin city of Wodonga in Victoria by the Murray River, and is positioned 554km away from Sydney and 326km away from Melbourne. Albury is known for its affordable, good quality properties, and diverse community. The town has a significant student population who flock here for university, enjoying the relaxed lifestyle with all the benefits and services that you'd expect in a larger city, such as a thriving local art scene, contemporary eateries and plenty of quality local produce. In fact, Albury is home to an array of breweries, vineyards and farmers markets peddling local produce. According to the locals, individuals who are looking into the Albury real estate market should consider older homes within the city centre as they are not only better priced, but they are also within a closer proximity to shopping centres, public facilities and educational institutions.
553km
Distance to Sydney CBD