We found 92 real estate agents in Castle Hill, NSW 2154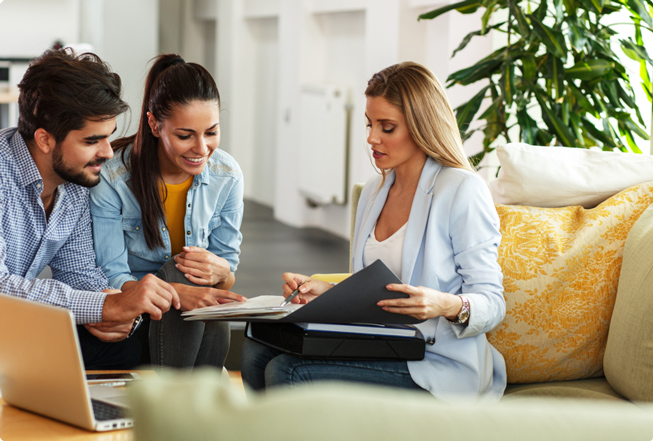 We're not your average agent directory
Tell us a little bit more about your property and we'll give you a tailored agent shortlist. Plus ongoing support afterwards if you need it.
Get my tailored shortlist
How much is the real estate fee for selling a house in Castle Hill?
The average commission for Castle Hill real estate agents sits around 1.98%. The average national charge usually sits around 2% to 2.5% of the sale price, or from $10,000 to $12,500 when selling a $500,000 house. It is important to consider marketing and advertising fees, as this can be a cost not factored into the commission price. Negotiating fees with your agent is crucial and using a plan such as a tiered commission rate can be a good way to incentivise your agent and lead to a better sale price.
Castle Hill property market insights
Disclaimer
The CoreLogic Data provided in this publication is of a general nature and should not be construed as specific advice or relied upon in lieu of appropriate professional advice.

While CoreLogic uses commercially reasonable efforts to ensure the CoreLogic Data is current, CoreLogic does not warrant the accuracy, currency or completeness of the CoreLogic Data and to the full extent permitted by law excludes liability for any loss or damage howsoever arising (including through negligence) in connection with the CoreLogic Data.

This publication reproduces materials and content owned or licenced by RP Data Pty Ltd trading as CoreLogic Asia Pacific (CoreLogic) and may include data, statistics, estimates, indices, photographs, maps, tools, calculators (including their outputs), commentary, reports and other information (CoreLogic Data).
© Copyright 2021. CoreLogic and its licensors are the sole and exclusive owners of all rights, title and interest (including intellectual property rights) the CoreLogic Data contained in this publication. All rights reserved.
What's it like living in Castle Hill?
Castle Hill has seen a significant boom over the last 5 years. Buyers have come to recognise the value in a largely low-to-medium density family area, still within a 30-minute drive to Sydney's CBD. In fact, the comfortable locale gives residents an equal access to the rolling fields of the country as the hustle and bustle of the city. Castle Hill is officially split in two by the Councils of Hornby Shire and the Hills Shire, however, many consider it a centrepiece to the Hills district. Most of the residents use personal transportation to commute, yet, there is still a large network of buses that service the area. The Northwest Sydney Metro is also under construction which, when complete, will be railway line running from Rouse Hill to Bankstown - offering another streamlined mode of transport to the CBD for residents of Castle Hill. The area is most popular with established and maturing families, who require many nearby schooling options, both public and private. To the area's north side, Castle Towers is a large shopping centre, containing department stores and a large multi-cinema complex. The southern side features an older and more traditional shopping strip.
30km
Distance to Sydney CBD