We found real estate agents in Coffs Harbour, NSW 2450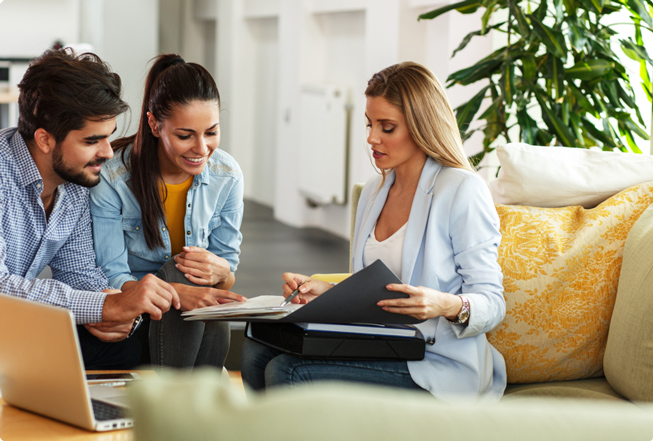 We're not your average agent directory
Tell us a little bit more about your property and we'll give you a tailored agent shortlist. Plus ongoing support afterwards if you need it.
Get my tailored shortlist
How much is the real estate fee for selling a house in Coffs Harbour?
In Coffs Harbour, the average real estate agent commission rate is 2.87%. However, it's important to remember that this rate is subject to change for each individual sale, as commission structures are flexible and open to negotiation. For this reason, be sure to ask about fee structures when interviewing any potential agent, as it will not only allow you to compare each of them on the same grounds, but it'll also help you gain insight as to what fees are covered under the specified rate.
Coffs Harbour property market insights
Disclaimer
The CoreLogic Data provided in this publication is of a general nature and should not be construed as specific advice or relied upon in lieu of appropriate professional advice.

While CoreLogic uses commercially reasonable efforts to ensure the CoreLogic Data is current, CoreLogic does not warrant the accuracy, currency or completeness of the CoreLogic Data and to the full extent permitted by law excludes liability for any loss or damage howsoever arising (including through negligence) in connection with the CoreLogic Data.

This publication reproduces materials and content owned or licenced by RP Data Pty Ltd trading as CoreLogic Asia Pacific (CoreLogic) and may include data, statistics, estimates, indices, photographs, maps, tools, calculators (including their outputs), commentary, reports and other information (CoreLogic Data).
© Copyright 2021. CoreLogic and its licensors are the sole and exclusive owners of all rights, title and interest (including intellectual property rights) the CoreLogic Data contained in this publication. All rights reserved.
What's it like living in Coffs Harbour?
Being one of the largest urban regions of NSW's Mid North Coast, Coffs Harbour is a major go-to destination for all beach lovers. It's located 540km north of Sydney and 390km south of Brisbane, and is home to a population of approximately 70,000 people. Coffs Harbour, which has a lively and vibrant atmosphere, is popular for its vast beaches, exciting attractions, great shopping experiences and award winning culinary culture. The beachside city has captivated the interests of such a large audience, that tourism has, today, become one of the drivers of its local economy. However, the region is not only great for holidays, but also for a simpler, more relaxed coastal lifestyle - with a city that's equipped with schools and universities, medical facilities, several national parks, accessible transport and an airport. This has allowed Coffs Harbour to see an influx of city dwellers making the great move.
525km
Distance to Sydney CBD