We found 49 real estate agents in Engadine, NSW 2233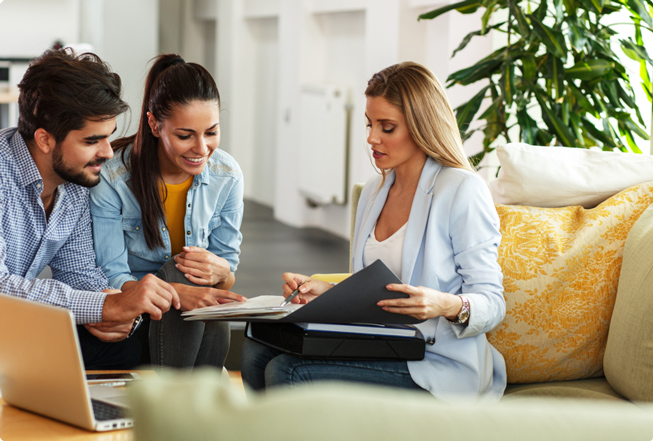 We're not your average agent directory
Tell us a little bit more about your property and we'll give you a tailored agent shortlist. Plus ongoing support afterwards if you need it.
Get my tailored shortlist
How much is the real estate fee for selling a house in Engadine?
The average real estate agent fee in NSW sits between 2% and 2.5%. This means for a house valued at $500 000, the fee would amount to $10 000 - $12 000. This is a large part of your investment, so it's crucial to negotiate the best deal possible with your agent. In Engadine, the average commission rate is 1.92%. Against the state average, this is marginally lower.
Engadine property market insights
Disclaimer
The CoreLogic Data provided in this publication is of a general nature and should not be construed as specific advice or relied upon in lieu of appropriate professional advice.

While CoreLogic uses commercially reasonable efforts to ensure the CoreLogic Data is current, CoreLogic does not warrant the accuracy, currency or completeness of the CoreLogic Data and to the full extent permitted by law excludes liability for any loss or damage howsoever arising (including through negligence) in connection with the CoreLogic Data.
What's it like living in Engadine?
Tucked between Heathcote National Park and the Royal National Park, is the southern Sydney suburb of Engadine. The area has the feel of a tranquil community living, right at the edge of the forest. The area is perfect for explorer types, nature lovers or those that just want their own corner of peace and quiet, while still being able to commute to Sydney city. The southern edge provides a view across the Sydney basin and the stunning Worona river area contains pockets of lagoons and wetlands. If that is not enough the area is also well serviced by recreational facilities, including playing fields, an aquatic centre, bowls club, as well as numerous other parks and reserves. The main commercial precinct is based around Engadine station, which includes the Engadine Central shopping centre, library, community centre, restaurants, cafes and boutique shops. The suburb is serviced by numerous buses, however, the station provides a 45-minute, journey to the city, with national park and water views most of the way. Real estate in Engadine is mostly comprised of standalone houses, perfect for families, in fact, families of different maturities make up most of the suburbs demographics. Small apartment blocks and townhouses can be found in the area, however, the forest's trees are the only high rises in this town.
36km
Distance to Sydney CBD