We found 75 real estate agents in Maroubra, NSW 2035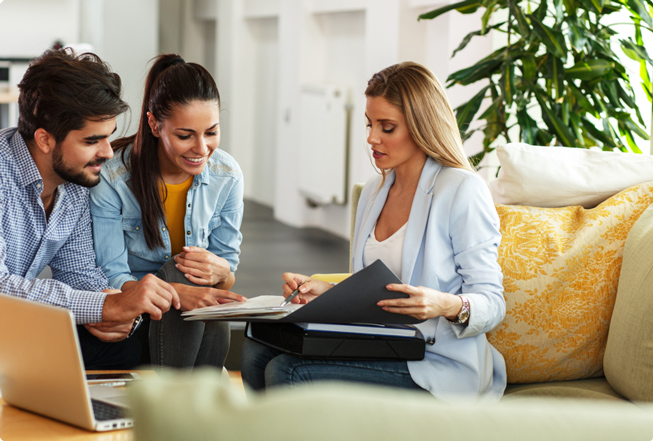 We're not your average agent directory
Tell us a little bit more about your property and we'll give you a tailored agent shortlist. Plus ongoing support afterwards if you need it.
Get my tailored shortlist
How much is the real estate fee for selling a house in Maroubra?
Real estate commission isn't the only fee to consider when selling your home. Marketing and advertising costs are another large factor that should be considered and may not always be included in the stated commission rate. Be sure to look for an agent who is transparent about how their rates are calculated. The average real estate agent commission in Maroubra is 1.79%, which, against the state average of 2-2.5%, is marginally lower.
Maroubra property market insights
Disclaimer
The CoreLogic Data provided in this publication is of a general nature and should not be construed as specific advice or relied upon in lieu of appropriate professional advice.

While CoreLogic uses commercially reasonable efforts to ensure the CoreLogic Data is current, CoreLogic does not warrant the accuracy, currency or completeness of the CoreLogic Data and to the full extent permitted by law excludes liability for any loss or damage howsoever arising (including through negligence) in connection with the CoreLogic Data.

This publication reproduces materials and content owned or licenced by RP Data Pty Ltd trading as CoreLogic Asia Pacific (CoreLogic) and may include data, statistics, estimates, indices, photographs, maps, tools, calculators (including their outputs), commentary, reports and other information (CoreLogic Data).
© Copyright 2021. CoreLogic and its licensors are the sole and exclusive owners of all rights, title and interest (including intellectual property rights) the CoreLogic Data contained in this publication. All rights reserved.
What's it like living in Maroubra?
Maroubra is a beachside town in Sydney's eastern suburbs, a surfing paradise within 10km of the CBD. Maroubra's main attraction is Maroubra beach, a kilometre stretch of picture-perfect sea and sand. The beach is lined by numerous spots of adjoining parkland, including the popular Arthur Byre reserve - the perfect place for a BBQ. Maroubra Beach was the second in Australia to receive the title of National Surfing Reserve and is home to two Surf Lifesaving clubs. The town's main shopping centre, Pacific Square lies at Maroubra junction, with smaller specialty stores, cafes and restaurants sitting along Anzac Parade and Maroubra Road. Real estate in Maroubra varies; there are many family-oriented houses throughout the suburb and some feature spectacular ocean views - for a tidy premium. Many of the new developments in the suburb tend to be apartments, which can offer a the beachside lifestyle and easy access to the CBD, without the price of a full-size property.
13km
Distance to Sydney CBD