We found 67 real estate agents in Marrickville, NSW 2204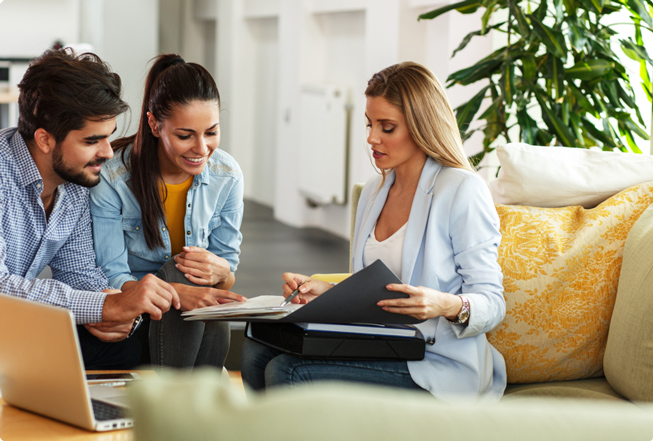 We're not your average agent directory
Tell us a little bit more about your property and we'll give you a tailored agent shortlist. Plus ongoing support afterwards if you need it.
Get my tailored shortlist
How much is the real estate fee for selling a house in Marrickville?
When it comes to commission rates, a few percentage points can make a difference of thousands of dollars after the property sale. Not all commission rates are inclusive of marketing and advertising costs, so it is important to talk to your real estate agent about any additional fees. The average real estate agent commission for Marrickville properties currently sits at 1.93%, which, compared to the state average, is marginally lower.
Marrickville property market insights
Disclaimer
This publication reproduces materials and content owned or licenced by RP Data Pty Ltd trading as CoreLogic Asia Pacific (CoreLogic) and may include data, statistics, estimates, indices, photographs, maps, tools, calculators (including their outputs), commentary, reports and other information (CoreLogic Data).
© Copyright 2018. CoreLogic and its licensors are the sole and exclusive owners of all rights, title and interest (including intellectual property rights) the CoreLogic Data contained in this publication. All rights reserved.
What's it like living in Marrickville?
Marrickville is a colourful inner-west community with a bohemian touch. Surrounded by three stations, Marrickville, Sydenham and Dulwich Hill, residents are never late for a train. The commute to the CBD is under 15 minutes and buses also service all major roads within the suburb. Situated in the Inner West Council, Marrickville is the largest suburb in the district and has seen recent gentrification due to creative young professionals moving into the area. For cultural types, there is always something to do as the area has plenty of pubs, bars and theatres. Need an easy takeaway lunch? A large Vietnamese community has resulted in arguably the best pork rolls in Sydney. Marrickville road is home to most of the specialty shops, nightlife and flavour sensations, however, if you fancy a mall then Marrickville Metro lies near the Enmore border. Terrace housing is the predominant real estate choice in Marrickville, although apartments and free-standing houses are dotted through the suburb. Marrickville has a light industrial area, where you will find car repairs and perhaps even a converted sharehouse-warehouse. Cooks River to the south encompasses large amounts of parklands and playing fields, including a golf course.
9km
Distance to Sydney CBD
Popular streets in Marrickville