We found 81 real estate agents in Merrylands, NSW 2160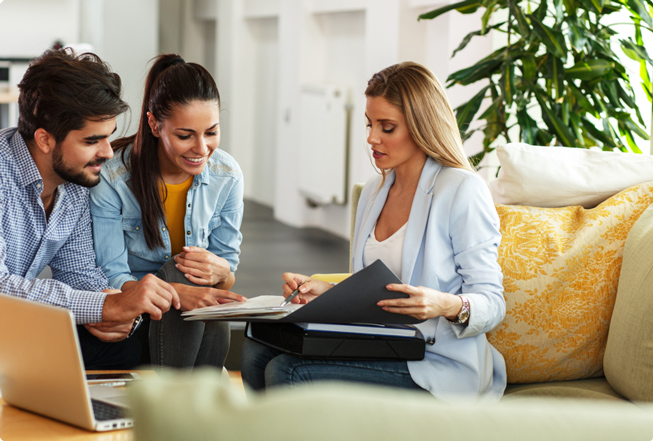 We're not your average agent directory
Tell us a little bit more about your property and we'll give you a tailored agent shortlist. Plus ongoing support afterwards if you need it.
Get my tailored shortlist
How much is the real estate fee for selling a house in Merrylands?
It is important to talk to your real estate agent, not everyone knows that real estate commission can be negotiable. A tiered commission rate is one way to make an incentive for your agent to sell a property for a higher price. The average real estate agent commission in Merrylands is 2.16%, which sits around the state's average bracket of 2% and 2.5%.
Merrylands property market insights
Disclaimer
The CoreLogic Data provided in this publication is of a general nature and should not be construed as specific advice or relied upon in lieu of appropriate professional advice.

While CoreLogic uses commercially reasonable efforts to ensure the CoreLogic Data is current, CoreLogic does not warrant the accuracy, currency or completeness of the CoreLogic Data and to the full extent permitted by law excludes liability for any loss or damage howsoever arising (including through negligence) in connection with the CoreLogic Data.

This publication reproduces materials and content owned or licenced by RP Data Pty Ltd trading as CoreLogic Asia Pacific (CoreLogic) and may include data, statistics, estimates, indices, photographs, maps, tools, calculators (including their outputs), commentary, reports and other information (CoreLogic Data).
© Copyright 2021. CoreLogic and its licensors are the sole and exclusive owners of all rights, title and interest (including intellectual property rights) the CoreLogic Data contained in this publication. All rights reserved.
What's it like living in Merrylands?
Merrylands offers heaps of value for a family area within the desirable half-hour commute to the city. The area is easily accessed via the train station, while major roads also run close to the area in all directions. A multicultural hub, the area is home to many families from different cultures around the world giving the town centre a unique charm. The main retail centre is located just outside the convenient train station, along military road, where you will find cafes, specialty stores and restaurants with flavours from all around the world. A couple of blocks away lies Stockland Merrylands, a major shopping centre, home to grocery shops and every retail outlet you could ever need. The crowning jewel of the suburb is Merrylands Central Gardens, a nature reserve home to kangaroos, emus, birdlife and waterfalls. Real Estate in Merrylands is majoritively stand-alone houses on decent family sized blocks, however, some townhouses and apartments can be found around the area.
24km
Distance to Sydney CBD

BUYERS NETWORK
Be first to hear about properties in Merrylands before they hit the market
Join our buyers network