We found 77 real estate agents in Parramatta, NSW 2150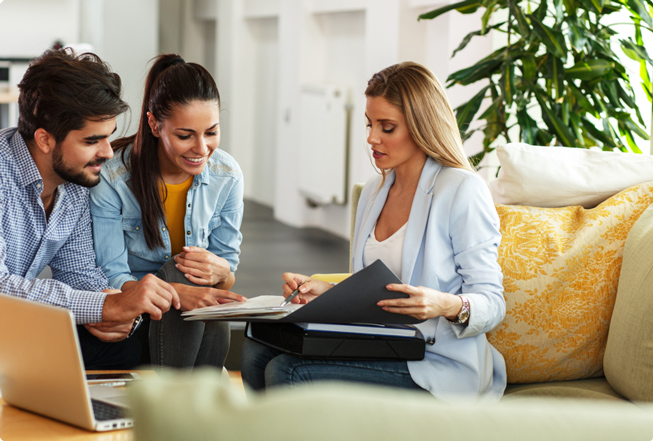 We're not your average agent directory
Tell us a little bit more about your property and we'll give you a tailored agent shortlist. Plus ongoing support afterwards if you need it.
Get my tailored shortlist
How much is the real estate fee for selling a house in Parramatta?
The average real estate agent's commission in Parramatta currently sits at 2.19%, which is competitive compared to the state average range of 2% to 2.5%. Although a few percentage points don't sound like much, it can mean a difference of thousands of dollars. A tiered commission rate is a good way to incentivise your agent and can result in a better sale price, so it is important to negotiate with your agent to find a rate that suits you.
Parramatta property market insights
Disclaimer
The CoreLogic Data provided in this publication is of a general nature and should not be construed as specific advice or relied upon in lieu of appropriate professional advice.

While CoreLogic uses commercially reasonable efforts to ensure the CoreLogic Data is current, CoreLogic does not warrant the accuracy, currency or completeness of the CoreLogic Data and to the full extent permitted by law excludes all loss or damage howsoever arising (including through negligence) in connection with the CoreLogic Data.

This publication reproduces materials and content owned or licenced by RP Data Pty Ltd trading as CoreLogic Asia Pacific (CoreLogic) and may include data, statistics, estimates, indices, photographs, maps, tools, calculators (including their outputs), commentary, reports and other information (CoreLogic Data).
© Copyright 2023. CoreLogic and its licensors are the sole and exclusive owners of all rights, title and interest (including intellectual property rights) the CoreLogic Data contained in this publication. All rights reserved.
What's it like living in Parramatta?
Simply put, Parramatta is Sydney's next big thing. The City of Parramatta Council has ambitious plans to double the size of its CBD within the next 10 years, rivalling Sydney CBD, just 25 kilometres away. One of the main developments is the Parramatta square project, one of the country?s largest current construction projects which will see an expansive new commercial area and civic space in the city's CBD. Not to mention, a residential tower, which, when complete, will be the largest in the Southern Hemisphere. With plenty of opportunites for growth, Parramatta properties are conveniently located investment pieces that should definitely be considered when searching for units and houses for sale in Sydney's west. Compared to many other Australian cities, Parramatta has an overrepresentation of young professionals, who have realised it's potential, convenience and oversupply of units, which come at a lower cost than that of Sydney's CBD. Also, with under a quarter of the population born in Australia, it goes without a doubt that Parramatta's population is culturally diverse. The city's abundant multiculturalism makes for an exciting variety of restaurants which would please anyone with a passion for food. Geographically in the centre of greater Sydney, the area is well connected and has become a major transport hub for western Sydney - with plenty of buses, a large recently updated train station and the exciting potential of $1 billion allocated for future light-rail services.
35km
Distance to Sydney CBD

BUYERS NETWORK
Be first to hear about properties in Parramatta before they hit the market
Join our buyers network