We found 66 real estate agents in Wollongong, NSW 2500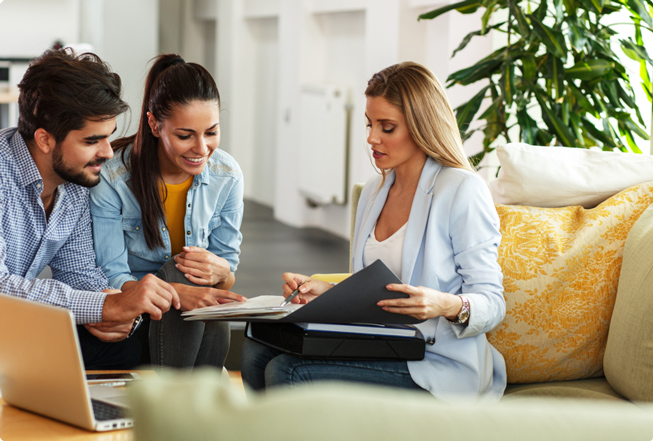 We're not your average agent directory
Tell us a little bit more about your property and we'll give you a tailored agent shortlist. Plus ongoing support afterwards if you need it.
Get my tailored shortlist
How much is the real estate fee for selling a house in Wollongong?
Around the Wollongong region, the average real estate agent commission rate is 2.40%. Fairing against the national average charge of approximately 2-2.5%, this is relatively competitive. However, while it may be tempting to sign with an agent who offers a lower commission rate, it's crucial to keep in mind that the cheapest agent may not necessarily do the best job in handling the sale of, what is most likely, your largest asset. Having said this, it's better to invest in an agent who has a proven track record of delivering on promises and who you know will work hard for you, even if it comes at a much higher price.
Wollongong property market insights
Disclaimer
The CoreLogic Data provided in this publication is of a general nature and should not be construed as specific advice or relied upon in lieu of appropriate professional advice.

While CoreLogic uses commercially reasonable efforts to ensure the CoreLogic Data is current, CoreLogic does not warrant the accuracy, currency or completeness of the CoreLogic Data and to the full extent permitted by law excludes liability for any loss or damage howsoever arising (including through negligence) in connection with the CoreLogic Data.

This publication reproduces materials and content owned or licenced by RP Data Pty Ltd trading as CoreLogic Asia Pacific (CoreLogic) and may include data, statistics, estimates, indices, photographs, maps, tools, calculators (including their outputs), commentary, reports and other information (CoreLogic Data).
© Copyright 2021. CoreLogic and its licensors are the sole and exclusive owners of all rights, title and interest (including intellectual property rights) the CoreLogic Data contained in this publication. All rights reserved.
What's it like living in Wollongong?
Located in the Illawara region of New South Wales, Wollongong is a small coastal city that sits 82km south of Sydney, near Port Kembla. It's the third largest urban city in NSW, after Sydney and Newcastle, and has a growing population of over 295,000 residents. Wollongong is well recognised for its port activity, scenic beaches, panoramic views, breezy weather and, most notably, the largest Buddhist temple in the Southern Hemisphere - the Nan Tien Temple. This not only gives the seaside city a great sense of diversity and multiculturalism, but also a relaxed atmosphere. In terms of its livability, Wollongong offers a great balance between a metropolitan centre and a friendly regional town, as it also offers the necessities and infrastructure of a big city - a wide variety of shops and restaurants, accesible transport and an internationally recognised university, just to name a few. These have contributed to the development of the region and has seen to it that the Wollongong real estate market inflate in price within recent years. Yet, with houses still more affordable than Sydney, Wollongong makes for a great option for those who wish to live close to the city and love a breathtaking view, but don't have the ability to sustain the luxuries of a life in Bondi.
95km
Distance to Sydney CBD