7 myths debunked about lead generation
With reports coming back from the US that just 1% to 3% of all leads sent from lead generation platforms convert to a listing, it's easy to see why many agents struggle to see value in a lead referral partner. 
But the way leads are qualified and managed is very different in Australia to the US and misinformation abounds about an industry that agents may not completely understand.  
Here are the most common myths that we hear at OpenAgent about lead generation: 
1. Lead generation is just an algorithm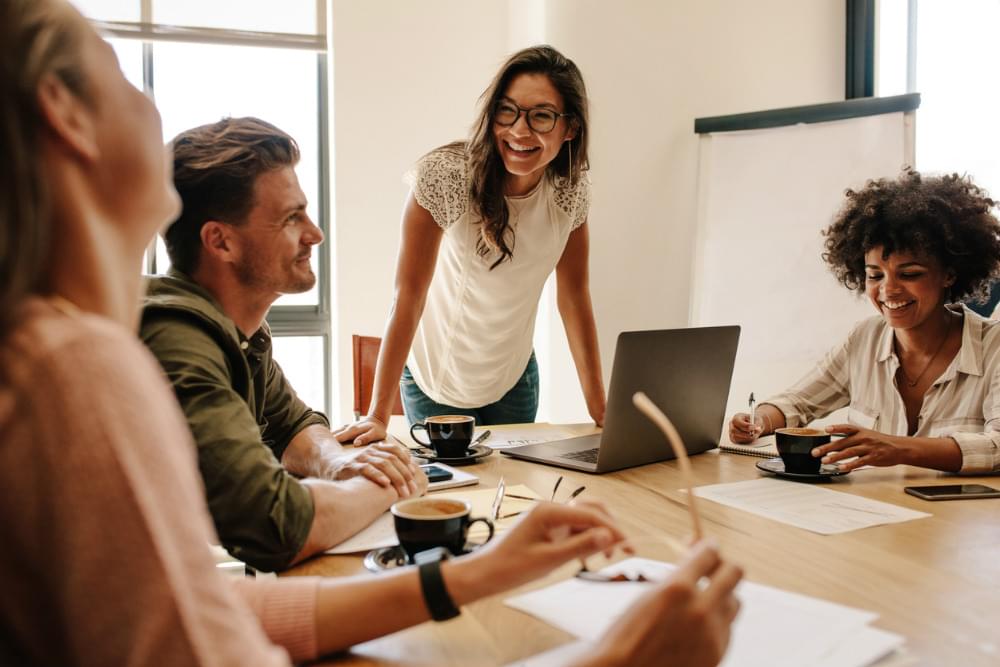 Most lead generation starts with an algorithm but it's what the referral partner does with it afterwards that defines the quality of the leads.
At OpenAgent, we source our leads through our helpful and informative consumer website married with expertise in big data and behavioural analytics.
We then qualify leads through our 80-strong local referral team before matching them with agents. In this way we facilitate sales of almost 5000 properties totalling $2.7 billion a year. 
2. You send the same leads to everyone
While it may be common practice to send leads out broadly, at OpenAgent, our focus on ensuring that we match the vendor with the right agent prevents this.
"At OpenAgent, our focus is to match vendors with the right agents."
Our leads are sent to the top three agents in an area that are identified as being a strong fit for the vendor in terms of performance and track record for selling similar properties, together with testimonials that demonstrate they are a good behavioural fit.
Of the 15,000 leads we see within our platform each month, the rigour of this process means we pass on just 2000 highly qualified prospects to top performing agents.
3. You recommend the cheapest agents
Some vendors are always going to be motivated just by price, but at OpenAgent we specifically look to match vendors and agents who are a good performance and behavioural fit.
Most often, these are not the cheapest agents, but the top performing agents who can justify higher commission levels on the basis of the value and service they offer in helping their vendors get the best price for their property. 
4. These are leads I would get anyway
If your lead generation is made up of doing letterbox drops and phone calls, it's highly unlikely you'd receive these leads. The OpenAgent platform uses a unique combination of big data and behavioural analytics, together with our Australian based team, to qualify the leads that we see.
This means we see more behaviour that is proven to generate genuine leads and we're able to qualify and deliver it to you more quickly.
When you use OpenAgent, it's like you've got an entire lead identification and qualification team working for you, committed to driving new business your way.
"When you use OpenAgent, it's like you've got an entire lead identification and qualification team working for you"
5. Only hopeless agents use lead generation platforms
Australia's smartest agents understand the value of working with a lead partner who delivers high calibre, qualified leads and who has the insights to help them win more listings more often.
At OpenAgent, we're proud of the fact that our clients represent the majority of top performing agents in the country, including:
36 of the Top 50 Women in Real Estate 2019
32 of the Top 50 Real Estate Dealmakers 2019
76 of the Top 100 Agents 2018
6. Lead generators just cannibalise agent commission
There are two ways to pay for leads through OpenAgent. The first - and best known model - is based on a percentage of commission. For occasional leads, this is a popular method. But the second premier model is a new monthly subscription option. 
Leads are not just all we offer. Our agent tools help you understand the best behaviours of your team that convert those listings. So whether its a proportion of your commission or a monthly fee, we believe the rigour, the smarts, the data infrastructure and the qualification work that goes into delivering such high quality leads more than justifies this amount.
And if the leads you receive from us result in lifetime relationships with referrals from delighted clients – then our fees are repaid many, many times over.
7. You just sell our own data back to us and share it with my competitors
At OpenAgent, our data analytics team observes the entire Australian property market, annual listings and sales. Last year 55% of the leads we captured went on to become listings within 12 months and although we identified over 15,000 leads, we qualified and handed on just 2000 of those to our agent partners.
"Although we identified over 15,000 leads last year, we qualified and handed on just 2000 of those to our agent partners"
Most leads will be sent to a maximum of three agents, but through our analytics and insights we're also able to see the behaviours that are most successful in converting these leads into listings. So if you find yourself constantly losing to your competitors, we may be able to provide you with some insights into why that's the case to help you improve.
Marta Higuera is the joint CEO of OpenAgent.