Best suburbs to invest in Adelaide 2022
As we wrap up the year, it's an opportune time to look back at how the Adelaide property market performed, and what's in store for the future. 
Needless to say, 2021 was a tumultuous year for many, with the Covid-19 pandemic continuing to play a defining role in our lives. While its impact was felt more heavily in some property markets throughout the country, Adelaide's thrived. 

So what does the future hold for the City of Churches? Is property investment in Adelaide a good idea, or is it better to hold off?
This guide will answer all of these questions and more. We'll not only analyse how the market performed in 2021, but also share top real estate experts' predictions for 2022. 
What did the Adelaide property market look like in 2021?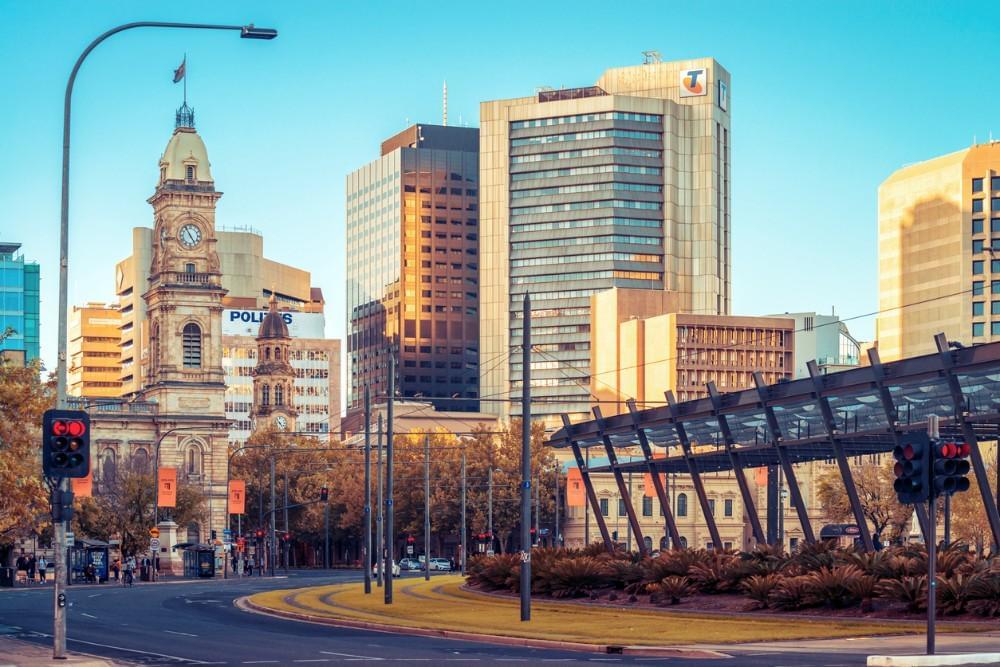 Adelaide dwelling prices increased by a whopping +20 per cent in 2021—the strongest annual gain in nearly 18 years.
As Westpac's November 2021 Housing Pulse report notes, the city experienced strong turnover (i.e. the number of properties that changed hands). Turnover increased a further +10 per cent over the three months to October, after surging +50 per cent over the previous year. 
In the 12 months to mid-November 2021, prices for all dwellings in Adelaide grew by +20.1 per cent. To put this in perspective, the capital city weighted average during this period was +20.6 per cent, so Adelaide was able to keep up with even bigger markets in one of the country's most historic real estate booms ever. 
Turnover increased a further +10 per cent over the three months to October, after surging +50 per cent over the previous year. 
We couldn't talk about the 2021 real estate market without mentioning Covid. Adelaide was fortunate to remain largely unscathed by the Delta variant, which provided ideal conditions for the property market to flourish. This, in combination with record low interest rates, translated into a strong year of growth for the Adelaide market in 2021.
So what other factors drove Adelaide's increasing property prices?   
Michael Yardney, one of the country's leading property investment experts and writer of the popular Property Update blog, asserts that it's due to "a severe lack of available supply that is keeping upward pressure on housing prices." He explains that while demand was at its highest level in almost two decades, advertised supply levels are around record lows.

Another reason given by experts is that Adelaide experienced a housing construction recovery in 2021. As SQM's Housing Boom and Bust report highlights, this was a very welcome change, given that the city's rental vacancy rates decreased to just 0.6 per cent in 2021, with rental yields simultaneously increasing by +8 per cent. 
In terms of which areas boomed, BuyersBuyers' Property Investor Special Report says that landlocked suburbs close to the city, as well as some suburbs close to the coast, performed best in 2021. They note that as the demand for apartments in the inner-city is typically lower, they expectedly didn't perform as well during the year. 
More specifically the Central and Hills areas of Adelaide came out clearly on top, followed by South, West, and trailing far behind, North.  
It would be easy to assume that its overall impressive market performance would make the Adelaide property market unattainable for many. However, Adelaide offers one the most affordable housing markets of any capital city in Australia, with a median dwelling value of $558,179, according to the latest CoreLogic report (December 2021).
Adelaide real estate forecast 2022
As the analysts at BuyersBuyers' point out, "Adelaide has been the most consistent performer of Australia's capital cities over recent years." So what does 2022 hold for the city's property market? 
BuyersBuyers expects Adelaide to command more attention from buyers in the coming year.
Thanks to Adelaide's relatively affordable house prices, BuyersBuyers expects Adelaide to command more attention from buyers in the coming year. They explain that it's cheaper to buy than rent in many locations, so there's "the potential for strong returns for investors over the coming decade."
They also believe that, while it's "highly likely" prices will continue to grow, any growth will be more modest "unless there are structural changes in the South Australian economy, medium to long-term employment and population growth, and consequently capital growth."
SQM names Adelaide's housing affordability as the reason it believes APRA's new serviceability tests won't impact the property market in Adelaide in 2022 to the same extent as more expensive markets, like Sydney and Melbourne.
Westpac, meanwhile, explains that while Adelaide was, by and large, unaffected by Covid lockdowns, demand for dwellings is "susceptible to inter-state migration outflow." They predict price growth of +8 per cent in 2022 followed by a slight correction of -2 per cent the following year.
How are Adelaide house prices expected to change in 2022?
CBA projects a +6 per cent growth in dwelling prices in 2022. Interestingly, the bank believes prices will nosedive in 2023, falling by -8 per cent. ANZ's housing forecast, conversely, predicts more modest gains of just +3 per cent in 2022, which is the same rate of growth they project for Darwin and Perth.
QBE expect house prices in Adelaide to record total growth of +9 per cent over the next three years. 
ANZ attributes this expected slowdown of the Adelaide housing market to "tighter credit, rising fixed mortgage rates, and a large increase in stock on the market combined with decreased affordability." They believe this dampening of prices will continue in 2023, as higher fixed rates really start to take hold. 
SQM Research foresees continued growth for Adelaide's dwelling prices, forecasting growth of +4 per cent to +8 per cent.
QBE's Housing Outlook report projects that in 2022/23, underlying demand for dwellings should grow again as migration flows and the city welcomes better economic conditions. They expect house prices in Adelaide to record total growth of +9 per cent over the next three years, bringing the median to $644,000 in 2023/24.
While there's significant variation between these forecasts, it seems clear that, on average—Adelaide is in for further growth in 2022, just not at the historic levels seen throughout 2021.
What's the Adelaide apartment market like?
Generally speaking, unlike inner-city areas in Sydney, Melbourne, and Brisbane, Adelaide's apartment market doesn't currently face a drastic oversupply issue.
As QBE points out, "Units account for a smaller percentage of new supply in Adelaide than the other capital cities." 
Mid-year in 2021, Adelaide's median unit price was $414,000.
That said, BuyersBuyers highlights that there are still areas where units are in oversupply, such as Adelaide Central and Hills. Demand for units is also low, which is why they warn that "rental apartments may carry a higher level of risk." 
In June 2021, Adelaide's median unit price was $414,000, which represents a +4 per cent rise from the previous year. 
With relatively low buyer demand and accessible prices, how do experts project the Adelaide apartment market to shape up in the future?
QBE believes that the city's median unit price will reach $483,000 by June 2024, with this figure representing an overall rise of around +17 per cent above the June 2021 level. They list two main factors that influenced their projection: the fundamentals of the attached dwelling market normalising, including additional supply, as well as a return of migration.
Best suburbs to invest in Adelaide
If you're considering buying property in Adelaide, 2022 looks to be a good time to take advantage of the city's relatively affordable house prices. As BuyersBuyers notes, there are "outstanding investment opportunities" in Adelaide, especially given that they expect prices to rise further. 
Whether you're a first home buyer or simply looking to get a piece of the pie, BuyersBuyers identified the following 10 suburbs as the most affordable suburbs in South Australia.