Best suburbs to invest in Adelaide 2023
If you're thinking of buying property in Adelaide in 2023, now's a useful time to reflect on how the market performed in 2022.
Overall, it was a tough year for the Australian housing market. Interest rate rises commencing in May 2022 caused values to plummet in capital cities around the country. 
Adelaide weathered the downturn better than any other capital city, but is its comparative strength set to continue? This article considers expert predictions for the Adelaide property market in 2023 following an overview of its strong performance in 2022.
What did the Adelaide property market look like in 2022?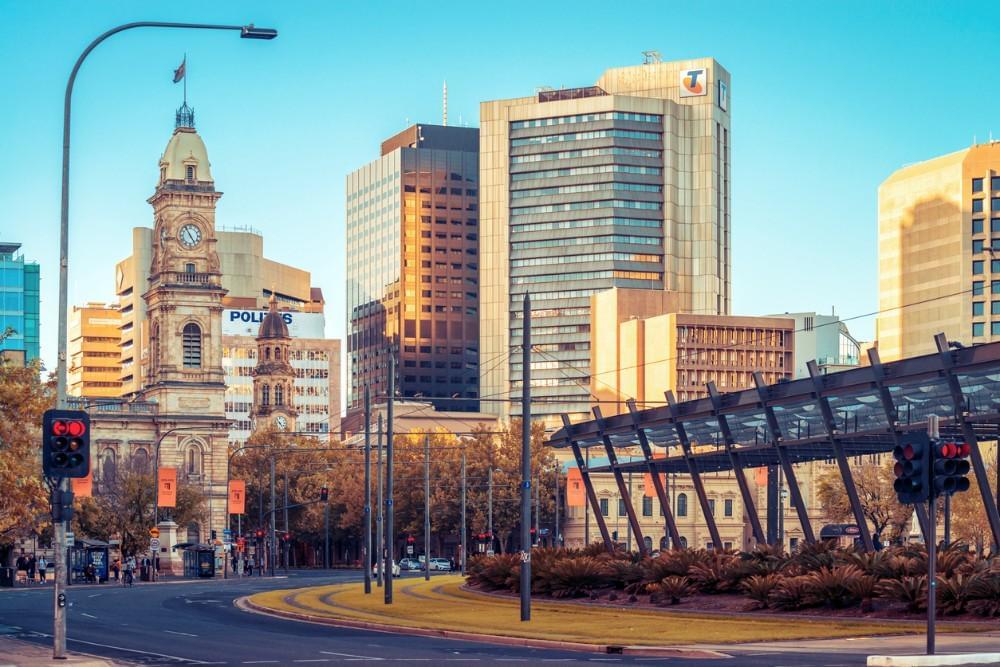 Adelaide emerged 2022's top performing property market in Australia despite experiencing a shift to slight price declines in August.
CoreLogic data shows that Adelaide's trough-to-peak growth from the pandemic low point to July 2022 was a staggering +44.7 per cent, with less than -1 per cent falling away from that peak in the months since. 
To put Adelaide's results into perspective, Sydney's trough-to-peak growth was +27.7 per cent, with declines of -11.4 per cent coming since. 
CBA squarely links the overall market downturn in 2022 to the interest rate tightening cycle commenced by the Reserve Bank of Australia (RBA) in May, noting dwelling prices began to fall as soon as interest rates increased.
Adelaide was not immune but rising interest rates had a more modest impact compared to other markets, and the South Australian capital became Australia's top-performing property market at the end of the June quarter when its annual growth rate surpassed Brisbane's by a mere +0.1 per cent.
On the flip side, a downward trend in Adelaide property prices is recorded in its monthly growth figures. In August, Adelaide dwelling values recorded negative growth (-0.1 per cent) for the first time in 2022, falling to -0.3 per cent by the end of October. Westpac's November 2022 Housing Pulse reports the slowdown is greatest in Adelaide's "top tier" property markets, particularly Central & Hills, West, and South.
Intriguingly, SQM Research data records a monthly increase of +1.0 per cent in dwelling values for the week ending 22 November 2022, translating to a 12-month change of +17.2 per cent 12-month. This buoyancy may reflect an established resilience in the Adelaide housing market which QBE describes as "historically one of Australia's most stable."
Adelaide real estate forecast 2023
Expert predictions for the 2023 Adelaide property market are a mixed bag, but all emphasise future interest rates as the key determinant.  
By mid-2023, CBA predicts housing prices will fall a further -9 per cent around Australia, conditional on the cash rate peaking at +3.10 per cent by the end of 2022. It expects a greater decrease if interest rates continue rising into 2023.
In Adelaide, Westpac expects rising interest rates to have a stronger impact in the last quarter of 2022 but predicts housing supply and relative affordability will safeguard prices from falling at the rate previously seen in other capitals.
Westpac says Adelaide experienced a +10 per cent annual increase in property turnover despite the slowdown, and forecasts turnover and prices to finish the year higher. However, weakened buyer sentiment since mid-2022 will continue into 2023, and Westpac warns a significant reduction in turnover may lurk in the SA Consumer Housing Sentiment index.
At the extreme, NAB forecasts Adelaide dwelling prices to end 2022 on +9.9 per cent growth before plummeting to -16.3 per cent in 2023. This forecast is based on the RBA continuing to lift interest rates into 2023 "at a rapid pace."
How are Adelaide house prices expected to change in 2023?
Property expert Michael Yardney says that during the national property growth cycle commencing in 2020, Adelaide's price growth "centred in the housing market rather than units, with values up 48 per cent through the cycle to date, while units values are up a smaller 23 per cent."  
Having now entered a cycle of correction, house prices in Adelaide are unlikely to return to a similar level of growth. QBE predicts house prices in Adelaide to fall -8 per cent in 2023 before recovering to +3 per cent growth in 2025. According to QBE, "median house price in Adelaide is past the peak, and is anticipated to recede 6 per cent over the coming three years, to $676,000 by June 2025."
What's the Adelaide apartment market like?
At the end of October 2022, CoreLogic data records a $436,462 median value for units with an annual growth rate of +16.3 per cent. Monthly growth remains positive, at +1.0 per cent.
This growth rate is not likely to last in the long term. In 2023, QBE predicts unit prices will drop -3.0 per cent, before increasing to +1 per cent in 2024 and + 4 per cent in 2025.
While a bleak outlook for sellers, these predictions foreshadow good news for future property investment in Adelaide.
Rental yields in Adelaide are currently strong. Domain figures put rental yields for units up +5.4 per cent in October 2022, rising +14.3 per cent over the year. In addition, SQM data reports Adelaide's residential rate vacancy rate hit a low -0.4 per cent at the end of October.
Property investment experts BuyersBuyers say the low vacancy rates indicate a current undersupply of rental properties in Adelaide's rental market. For QBE, this tight supply may support future rent increases, predicting rents could "lift by approximately 17 per cent for units in the three years to June 2025." With these factors expected to draw out investor demand, QBE forecasts median unit price to reach $468,000 in June 2025.  
Best suburbs to invest in Adelaide
BuyersBuyers confirm low vacancy rates, continued rent rises, and the relative affordability of housing puts Adelaide on the radar for local and interstate buyers.
Above all, affordability remains the biggest drawcard for both homeowners and investors, as potential borrowing capacity has reduced for many buyers after 2022's mortgage rate rises. BuyersBuyers says Adelaide's southern beachside suburbs have attracted particular interest for this reason, offering home buyers lifestyle and beach access for a fraction of the cost in other capitals.
For anyone looking to buy their first home or invest in the property market in Adelaide, BuyersBuyers identifies these ten suburbs as South Australia's most affordable:
While the current strengths of the Adelaide housing market may make it seem a safer option for investors, it's imperative to do your own research and always seek expert advice. 
Sources:
1. CoreLogic, 'CoreLogic Home Value Index: National dwelling values fell -1.0% in November, the smallest monthly decline since June', 30 November 2022
https://www.corelogic.com.au/news-research/news/2022/corelogic-home-value-index-national-dwelling-values-fell-1.0-in-november,-the-smallest-monthly-decline-since-june
2. Commonwealth Bank of Australia, 'Australian home prices down again in October–more price falls ahead', 1 November 2022
https://www.commbankresearch.com.au/apex/researcharticleviewv2?id=a0N4y00000lpPkp&un=Guest&tk=YTBONHkwMDAwMGxwUGtwOkd1ZXN0
3. Westpac, 'Housing Pulse November 2022', 22 November 2022
https://library.westpaciq.com.au/content/dam/public/westpaciq/secure/economics/documents/aus/2022/11/WestpacHousingPulseNovember2022.pdf
4. SQM Research, 'Weekly Asking Property Prices', 2022
https://sqmresearch.com.au/asking-property-prices.php?region=sa%3A%3AAdelaide&type=c&t=1
5. NAB, 'NAB residential property survey Q3-2022', 12 October 2022
https://news.nab.com.au/wp-content/uploads/2022/10/NAB-Residential-Property-Survey-Q3-2022.pdf
6. Property Update, 'Latest property price forecasts for 2023 revealed. What's ahead in our housing markets in the next year or two?', 10 December 2022
https://propertyupdate.com.au/australian-property-market-predictions/#adelaide-house-price-forecast
7. Domain, 'Why this Australian city's "prices never really fall"', 26 October 2022
https://www.domain.com.au/news/why-this-australian-citys-prices-never-really-fall-1174494/
8. BuyersBuyers, 'Top 10 affordable suburbs in South Australia', 26 August 2022
https://buyersbuyers.com.au/Articles/top-ten-most-affordable-suburbs-in-south-australia