Best suburbs to invest in Brisbane 2024
Thinking of buying property in Brisbane?
Then you will want data-driven insights and expert insights about how the Brisbane property market performed in 2023, and how it is predicted to perform in 2024. Read this article for an overview of market performance over the past year, and what the year ahead could hold for this market.
It's also remembering that there is no single 'Brisbane property market', and that property types and postcodes behave differently. So even if prices are falling or rising at a national level, not all local properties and markets will reflect this. 
That means there are still opportunities to be found, you just need to know where to look in Brisbane!
Helpful resource: Get a suburb profile for any suburb in Australia
What did the Brisbane property market look like in 2023?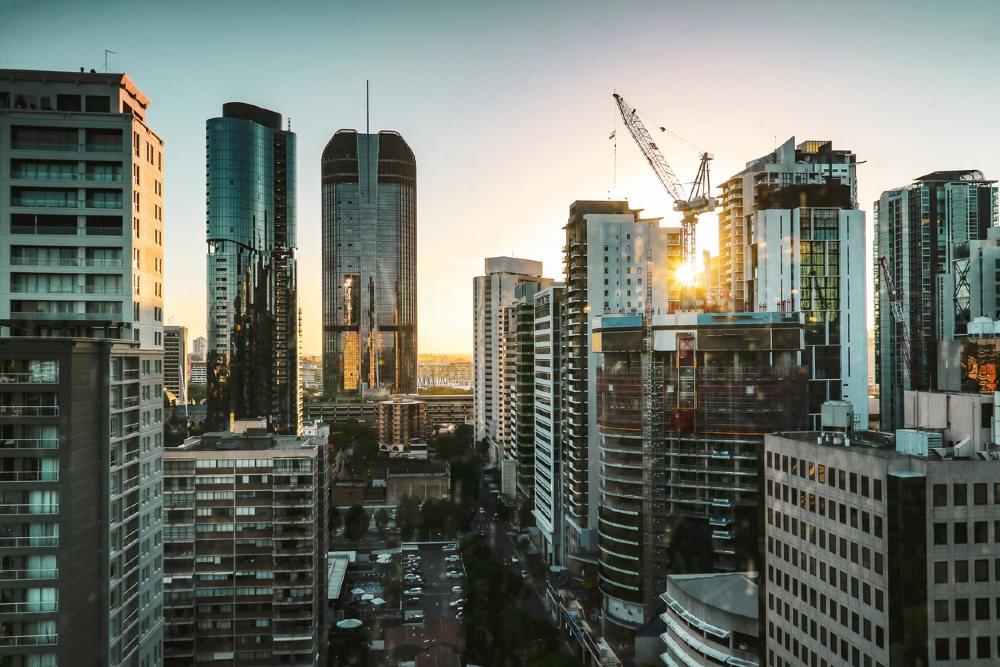 In the face of challenging economic conditions - namely surging inflation and interest rate rises, the Brisbane property market has defied expectations over '23 to recover and rebound, up +10.2 per cent since January, rising +3.8 per cent in the quarter to 31st October. According to CoreLogic data, dwelling values were just 0.6 per cent shy of previous record highs in October - with expectations that this upward momentum is likely to continue. 
The median dwelling value in the Queensland capital was $770,575, with the median house price at $860,465, and a median unit price of $545,355 (1st Nov. data). 
Buyers appear to have taken the RBA's decision to pause interest rates in the middle of the year to dive back into the market. Other factors at play in this market include relative affordability, robust migration, a tight rental market - Brisbane rents rose +10.3 per cent in FY23, and shortage of housing stock. New listings declined by 7.4 per cent year-on-year, but demand also softened over 2023, with sales volumes down by -17.1 per cent. However, there are signs of buyer activity picking up, with a drop in median days on market from 27 to 22 in the September quarter. A drop in this metric is normally a good indication that sellers are putting their homes up for sale in Brisbane. 
Let's now look at what the experts are forecasting for next year.
Brisbane property market forecast 2024
NAB has updated its prediction for national property prices, saying they will rise despite the interest rate environment. This is because there is more demand for homes than there are homes available. The Reserve Bank of Australia (RBA) is expected to maintain rates until 2024. Despite this they predict dwellings to rise by +6.5 per cent in 2024, meaning they may grow almost by +19 per cent over two years.
Westpac believes property prices will still rise in 2024, but at a slower pace. Their forecast is more conservative, predicting Brisbane dwelling values will rise by +4 per cent next year. The bank believes that more interest rate hikes from the RBA are unlikely, and that inflation will return to the target range of 2-3% by early 2025 - which are both positive indicators for the broader property market. 
Michael Yardney of Metropole Property Strategists believes there are many signs that, "Brisbane will be one of the strongest housing markets in 2024." He bases this on a number of key factors, specifically, "...strong demand for detached houses in Brisbane, particularly in the inner and middle ring suburbs", as well as the robust interstate migrations flows to Queensland.
How are Brisbane house prices expected to change in 2024?
In a sign of how difficult it is to predict property prices, QBE's Australian Housing Outlook 2022 - 2025 forecast Brisbane's median house price, "...to sit at approximately $819,000 in June 2025."  A glance at CoreLogic's data shows that - as of 1 Nov '23 - the median house price was $860,465 - with every indication that it will hit new highs in the months ahead. 
A key driver for house prices will be supply, with more buyers than homes to purchase behind the current bump. And while affordability is still a drawcard for interstate buyers looking at Brisbane, the gap between its median and Sydney ($1,396,888) or Melbourne's ($937,736) is narrowing. Despite this Brisbane is still a 41 per cent saving on a Sydney house and 12 per cent on a Melbourne home. 
Bur what about Brissie's unit market?
What's the Brisbane apartment market like?
CoreLogic data records the Brisbane apartment market enjoying a bump, and mirroring the house price rebound, up +9.8 per cent since January for a median price of $545,355. It is also up +3.5 per cent over the recent quarter. 
Despite these healthy returns, Michael Yardney still believes there is strong buyer preference for houses or townhouses - and advises to avoid,"...high-rise apartment towers in and around Brisbane's CBD". Besides facing structural issues, buyers are still prioritising 'lifestyle' locations that are close to amenities like shops, green space, transport links and good schools. 
Let's now look at some key suburbs to monitor, according to leading property analysts and experts.
What are the best suburbs to invest in Brisbane 2024?
If you want an idea of suburbs with the highest 12 month value growth then CoreLogic data is a good place to start - though past performance is no guarantee of future returns. It does however show you where buyers are prioritising, in this case all the locations are in the city's south.
Nathan ($1,065,581) has grown +14.9 per cent 
Mt Gravatt ($1,084,749) has grown +14.8 per cent
Sunnybank ($977,613) has grown +12.7 per cent 
Real estate mogul John McGrath's 2024 'Prepare to Take Off' market report highlights his pick of suburbs to watch. This includes the upmarket suburb of Hamilton (median house: $1,900,000), with its Queenslander-style homes, waterfront parks and wharf ticking a lot of lifestyle boxes. He also likes Albion (median house: $1,190,000), another waterfront location which is historical, with plenty of cafes - and just 5km or a 15 minute bus ride from the CBD. Beachside Clontarf ($719,000) rounds his Brisbane recommendations off, with families, golfers and boaters likely to settle here best. 
If you are looking at getting in at entry level prices, then our recent profile of the Brisbane property market uncovered suburbs with houses under the magic $500,000 median mark. These include Acacia Ridge ($393,000), Mount Warren Park ($406,000) and Deagon ($485,000). 
Best rental yield suburbs in Brisbane
Here are some of Brisbane's highest rental yield suburbs this year according to CoreLogic: 
| Suburb | State | Property type | Median sale price | Median weekly rent | Rental yield |
| --- | --- | --- | --- | --- | --- |
| Russell Island | QLD | House | $360,500 | $390 | 5.9% |
| Woodridge | QLD | House | $490,000 | $440 | 5.7% |
| Kingston | QLD | House | $490,000 | $460 | 5.7% |
| Logan Central | QLD | House | $481,250 | $460 | 5.6% |
| Eagleby | QLD | House | $521,750 | $470 | 5.5% |
| Woodridge | QLD | Unit | $255,000 | $340 | 7.4% |
| Logan Central | QLD | Unit | $256,500 | $330 | 7.2% |
| Slacks Creek | QLD | Unit | $310,000 | $370 | 7.2% |
| Waterford West | QLD | Unit | $290,000 | $365 | 7.1% |
| Caboolture | QLD | Unit | $326,500 | $355 | 7.1% |