Best suburbs to invest in Brisbane 2022
Need to know how house prices in Brisbane have performed over 2021, and what the experts forecast for 2022?
If you're thinking about investing in Brisbane property, this article will give you a detailed summary of all the key metrics for this year, with a look at some of the best suburbs to invest in next year. 
Let's start by taking a look back at 2021 and how Brisbane property prices fared.
What did the Brisbane property market look like in 2021?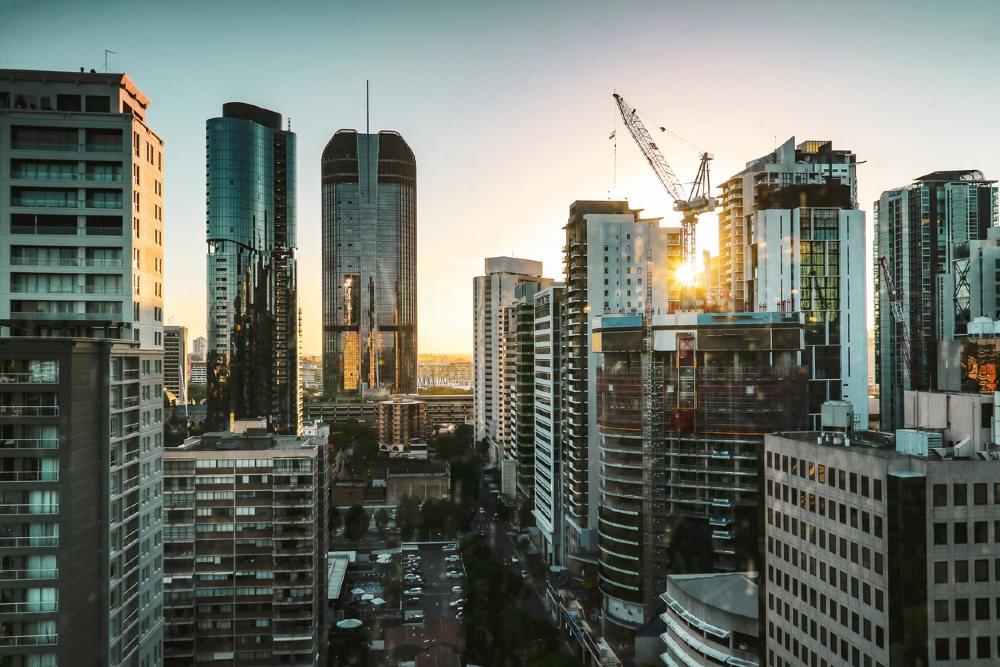 Like most property markets, 2021 saw Brisbane property flying high, with house prices almost up +30 per cent over the year.
Leading property data provider, CoreLogic, reports dwelling prices grew +2.9 per cent over November alone, up +7.4 per cent over the most recent quarter and +25.1 per cent for the year to date (YTD), with a median dwelling price of $662,199. The November figures represent the biggest increase of any capital city for the month. 
Demand for houses in Brisbane over 2021 (+27.9 per cent, with a median dwelling price of $757,194) comfortably outstripped unit prices (+11.4 per cent, with a median dwelling price of $443,981).
Migration, low housing stock levels, and heightened demand have contributed to the sharp rise in Brisbane house prices over 2021.
Michael Yardney, of popular real estate blog Property Update, notes that this heightened level of activity is reflected in a number of key metrics, including an auction clearance rate consistently in excess of +70 per cent, and a relatively short 22 days on market. He believes price rises are due to, "strong demand for detached houses in Brisbane, particularly in the (exclusive) inner and middle-ring suburbs."
SQM Research's Housing Boom and Bust Report 2022 pinpoints suburbs in the city's north (+24 per cent) and inner Brisbane (+28 per cent) where the steepest price rises for houses were recorded. They attribute this to the value Brisbane property offers interstate buyers compared to Melbourne and Sydney. Brisbane rents have also soared over 2021, up +9 per cent for the year.
So what was behind this stellar performance?
Property development website, The Urban Developer, puts the sharp rise in Brisbane house prices down to a trifecta of influences:
An uptick in interstate migration, with

the Australian Bureau of Statistics

reporting that Brisbane's population grew by +1.9 per cent over 2019-20, the highest growth rate of all capital cities.

Low housing stock levels.

Heightened demand, with interstate buyers a significant force in the local market.
Let's now look at how property analysts think the Brisbane property market will play out over the next 12 months.
How are Brisbane house prices expected to change in 2022? 
Bill Evans, Chief Economist at Westpac forecasts Brisbane dwelling values to rise in 2022, albeit at a slower rate (+10 per cent) than this year. Beyond that, the "prospect of increased rates, and affordability reaching record lows," is likely to cause the market to contract in 2023/2024.
Property prices are projected to grow anywhere from +8 per cent to +14 per cent over 2022, according to SQM Research.
SQM Research's Louis Christopher forecasts property prices to grow anywhere from +8 per cent to +14 per cent over 2022. He bases this primarily on, "interstate migration inflows from Sydney and especially Melbourne." Over the longer term he forecasts prices in the city to be boosted over the next decade, based on the investment brought on by the 2032 Olympic games. 
Property agent group McGrath is also bullish on Queensland in general, based on, "the new work-from-home era allows thousands of Australians to make their once favourite holiday spot their new home town." 
QBE believes that the affordability of housing in Brisbane is going to, "prevent a sharp slowdown in momentum in 2022/23 and 2023/24." They forecast a median house price of $806,000 by June 2024, which translates to growth of +18 per cent over the next three years.
What's the Brisbane apartment market like?
Overall, Brisbane's unit market underperformed houses over 2021. In fact, this market lost value over November (-1.1 per cent) and the recent quarter (-3.0 per cent), but was up +11.4 per cent for the year to November. According to CoreLogic, the median unit price at November 2021 was $443,981. 
Houses are "the preferred style of accommodation over units."
Property analyst and entrepreneur Michael Yardney has an aversion to apartments in the Brisbane market, believing that houses are, "the preferred style of accommodation over units." He advises to avoid investing in rental apartments, especially in high supply areas. 
The data backs his position. Brisbane house values have consistently outperformed units since the pandemic hit, with house prices up +15.5 per cent, versus units which have only grown +5.0 per cent. Unit oversupply is also an endemic problem in the Brisbane market, exacerbated by the absence of investors and tourists alike.  
Let's now look at what specific suburbs the experts are tipping for growth in the year ahead.
What are the best suburbs to invest in Brisbane 2022?
SQM Research is tipping Brisbane's inner city suburbs to continue the strong run they enjoyed over 2021 into 2022. They also forecast the following suburbs to perform in 2022:
The Brisbane eastern Coast (

Wynnum

through to

Redland Bay

) for more premium properties.
Michael Yardney has a fairly strict set of top-level criteria that guide his property investment strategy. That is, suburbs should be within 10km of a CBD, have a train line, a desirable school catchment, and incomes above the state average. 
Based on this, he recommends the following Brisbane suburbs:
McGrath's top picks for Brisbane include:
Nundah

, as an affordable and commutable location for first time buyers, with a unit median of $375,000 and $832,5001 for houses

Fernside

(median house price $842,500), for its value compared to neighbouring suburbs, green space, and proximity to hospitals and universities
Needless to say, it can be difficult to know which suburbs are really worth investing in, which is why it's helpful to have someone on the ground who knows the market. The best buyer's agents in Brisbane may therefore be worth considering if you're unsure of where to start your property search.
Brisbane housing market: 2022 and beyond…
As we have seen, most experts are very positive on the Queensland real estate market, including the state capital, Brisbane.
Why? 
In short, relatively affordable house prices, interstate migration, and the 2032 Olympics are likely to see significant spending on infrastructure for the city. In the short term, the pandemic could still put the brakes on property prices, especially if international borders remain shut and interstate travel is restricted. Otherwise, Brisbane could be the market to watch in 2022 and beyond.