Best suburbs to invest in Darwin 2023
Looking to spread your wings and invest in Darwin in 2023?
Then you are going to want a heads up on the best suburbs in the NT capital, which saw an uptick in interest from investors and homeowners during the pandemic. Besides the low-density population and relaxed lifestyle, Darwin currently has the most affordable property in Australia with a median dwelling value of $507,081 according to CoreLogic data.
This has seen it go on something of a streak over the past year or so, outperforming most other capital cities. QBE's Housing Outlook 2022-2025 recorded median house prices up 30 per cent over 2020/21. This may surprise anyone familiar with the Darwin real estate market, which has been in the doldrums since the resources boom went quiet. For context, that was most of the past decade.
Let's start by looking at how this market has fared over 2022.
What did the Darwin property market look like in 2022?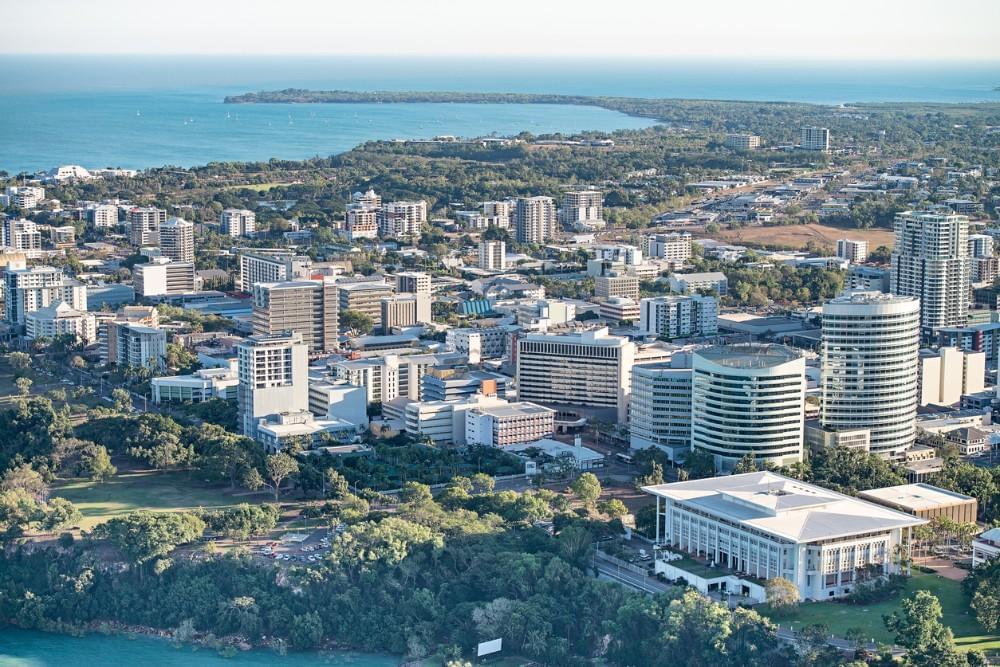 Darwin has also been something of an outlier over 2022, bucking the broader housing downturn most capital cities have been experiencing. 
CoreLogic's monthly data recorded a rise of +5.5 per cent for the 12 months to November 2022, for a median house price of $510,105. This makes it Australia's most affordable capital city, especially when compared to Sydney ($1,036,727) and Melbourne's ($767,117) medians. 
This activity is also reflected in sales volumes, with CoreLogic data indicating this grew 23.5 per cent in the year to October 2022. Contrast this with Sydney where this metric shrunk by -22.2 per cent over the same timeframe. Despite the positive numbers, in the three months to October 2022 Darwin dwelling prices were flat - though every other state capital was in the red! More recently, over October, dwelling values slipped -0.8 per cent - an indication that sentiment has changed in the city. 
Despite this, the declines that have followed are still a long way off resetting prices to pre-Covid levels.
Darwin real estate forecast 2023
According to QBE the outlook for 2023, and beyond, is for Darwin house prices to level off, but not drop by as much as forecast for other capital cities. They believe this will be followed by two years of price growth, with the median Darwin house price reaching $647,000 by the middle of 2025. Darwin unit prices are expected to outperform houses over the medium term - at least to mid-2025, with median unit price set to reach $412,000 by then.
QBE's rationale for this positive outlook is the increased importance of Darwin as a defence hub, as well as an expected post-pandemic uptick in tourism to the NT.
What's the Darwin apartment market like?
The uptick in investor activity has seen unit prices surge in Darwin, with Domain reporting that apartment prices rose +10.0 per cent year-on-year, to September 2022. This is not surprising given that they currently have a median price of $376,428 (Nov, 2022).
This is great news if you are an investor, but it has put pressure on tenants, with rents rising fast and units in short supply. CoreLogic data shows rents across Darwin rose 15.2 per cent in the year to March, 2022, with vacancy rates as low as 1 per cent. SQM Research data (Nov, '22) indicate 2 bedroom apartments in Darwin are currently yielding 7.2 per cent, outperforming houses who are currently yielding 5.2 per cent. Contrast this with Sydney, where 2 bedroom units return 4.2 per cent and houses 2.7 per cent. 
Let's now look at some suburbs to put on your best suburbs to invest in Darwin shortlist.
Best suburbs in Darwin to invest in: 2023
Before we look at some Darwin suburbs which have been performing well recently, it's important to remember that there is no "one" property market. Market dynamics change from property type to property type, and from postcode to postcode - so you need to do your research before you invest.
Units in Darwin City are standout performers over the past quarter (+5.10%) and year-to-date (+23.10%0 with a median value of $453,000. You can expect weekly median rent of $570 there, and a very healthy gross rental yield of 7.13%!
The suburb of Rapid Creek is another hotspot for unit price growth, advancing +1.25 per cent over the recent quarter and +24.62 per cent for the YTD. Weekly median rents are $450 and they currently yield 6.75 per cent. 
Northern suburb Nightcliff has also posted solid performance for unit values over the recent quarter (+3.80%) and YTD (+10.81%), for a median value of $410,000. Median rents are currently $420, with a gross yield of 6.69%.
If you are looking to invest in a house, check out the suburb of Malak where median values are currently $567,500. Values have grown +3.18 per cent over the quarter and +15.82 over the YTD. Another suburb worth researching is Wulagi, where house values have grown +15.46 per cent over the past year, for a median of $560,000, though they have dipped -3.45 per cent over the recent quarter. You can expect weekly median rents in the region of $590 in Wulagi, and a gross rental yield of 5.58 per cent.
What does the future hold?
While property values are currently going through somewhat of a contraction nationally, with talk of a crash - conditions for Darwin look positive overall, especially if the tourism and resources sectors continue to rebound. Only time will tell if the drop in house and unit price drops over the September quarter, the steepest decline since the pandemic, are just a blip or here to stay. 
If you want a successful sale in the current market, CoreLogic advises you will need to keep expectations in line with market conditions, be willing to negotiate, and invest in marketing and presentation to stand out from the competition.
If you are an investor the big drawcard is the relative affordability of property in the NT capital, with very healthy yields. The big question is how long this will last, something no one really knows!
Sources:
1. Property Update, 'The latest median property prices in Australia's major cities', 4th December 2022
https://propertyupdate.com.au/the-latest-median-property-prices-in-australias-major-cities/
2. CoreLogic, 'Monthly Housing Chart Pack', November 2022
https://www.corelogic.com.au/news-research/reports/monthly-housing-chart-pack
3. QBE, 'Australian Housing Outlook 2022 - 2025', 2022
https://www.qbe.com/lmi/news/reports/housing-outlook
4. Domain, 'September 2022 House Price Report', October 2022
https://www.domain.com.au/research/house-price-report/september-2022/#darwin
5. CoreLogic, 'Australia's rents continue to climb, despite affordability constraints', 7th March 2022
https://www.corelogic.com.au/news-research/news/archive/australias-rents-continue-to-climb,-despite-affordability-constraints
6. SQM Research, 'Property Gross Rental Yield - Darwin NT', 2022
https://sqmresearch.com.au/property-rental-yield.php?region=nt-Darwin&type=c&t=1
7. Your Property Investment, 'Australia's Top Suburbs', 2022
https://www.yourinvestmentpropertymag.com.au/top-suburbs/
8. CoreLogic, 'CoreLogic Home Value Index: Six months of falls for Australia's residential property market', 1st November 2022
https://www.corelogic.com.au/__data/assets/pdf_file/0019/12592/2211_CoreLogic_OctoberHVI_Final.pdf