Best suburbs to invest in Darwin 2022
The Darwin real estate market can be a tricky one to predict.
Reliant on short-term economic cycles, Darwin property prices seem to rise or fall according to their own rules.
For anyone looking to sell or invest in the Darwin housing market in 2022, we've gathered insights from leading property experts to make these rules a little clearer.
Let's start by looking at the latest figures for Darwin property prices in 2021, and what the experts predict is in store for 2022.   
What did the Darwin property market look like in 2021?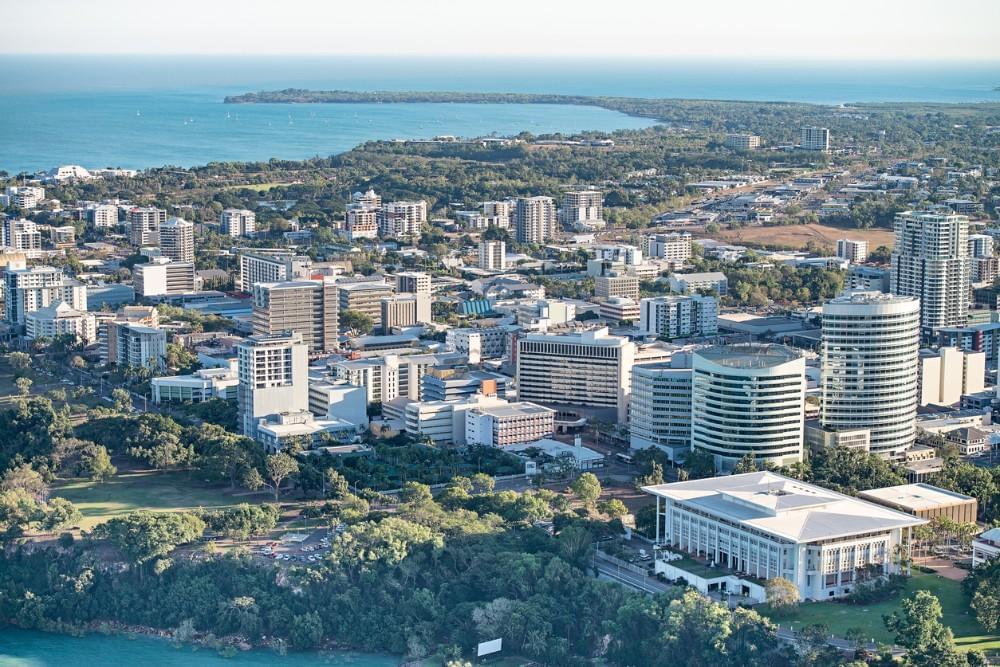 Overall, the Darwin real estate market made gains in 2021. Darwin property prices achieved annual growth highs not seen for the past six years, yet these welcome signs were tempered by more modest quarterly results.  
Domain's September 2021 House Price Report recorded Darwin's median house price as $640,000. At +33.2 per cent, this figure represents the strongest annual growth in the Darwin housing market since 2004.
The median house value in Darwin was $569,000 in December 2021.
In fact, Domain posits the four quarters to September 2021 as reversing a six-year downturn in the Darwin real estate market.
Increased buyer demand stimulated by low-interest rates, returning expats, and border restrictions lead to the, "highest volume of properties sold over the September quarter since 2009."
While annual growth continues to climb, Domain's data also shows quarterly growth easing to +5.1 per cent.
This trend continued into December, where data released by CoreLogic records annual growth at +14.8 per cent, with a median house value of $569,000. This decrease was caused by quarterly growth slowing -0.9 per cent. 
Property prices finished the year with a recovery of +0.22 per cent in the month of December. CoreLogic shows annual growth gained +12.38 as of 31 December 2021, with the median house price at $600,000. 
Darwin real estate forecast 2022
Darwin real estate market experts emphasise the impact of short-term economic factors in their forecasts for 2022.
This is due to what SQM Research describes as the Northern Territory's cyclical economy, driven by major projects and resources production, which creates a "boom/bust scene." 
BuyersBuyers posits the Covid pandemic as the boom or bust factor for the Darwin real estate market in 2022. BuyersBuyers' analysis attributes the surge in 2021 house prices to an influx of interstate migrants during the pandemic period—a surge unlikely to continue into the long term.  
QBE predicts that demand/supply will balance in 2022.
They predict that following the end of the pandemic, both Darwin's population growth and housing demand will ease to more modest levels. In turn, they expect only modest house price rises in 2022. 
On the other hand, QBE forecasts further growth in the region supported by government and mining investments, driving up employment opportunities as well as the population. These factors are projected to continue to feed demand for dwellings in 2022.
Coinciding with a wave of regional development, QBE predicts the long-running oversupply of dwellings in the Darwin real estate market to be corrected in 2022/23, "improving the demand/supply balance." This market rebalance will, "place continued upward pressure on prices."
How are Darwin house prices expected to change in 2022?
 When it comes to the crunch, experts in the Darwin real estate market expect a modest growth of house prices in 2022.   
QBE forecasts +10 per cent house price growth in 2022, edging towards a total +14 per cent over the period to 2023/24.  
CommBank gives a +7 per cent growth prediction for Darwin dwelling prices in 2022, matching its 8-capital city average national forecast.  
At the lower end, ANZ predicts Darwin housing prices to rise +3 per cent, half its projected capital city weighted average of +6. SQM forecasts more modest growth, with a -4 to +1 per cent growth range in a base case scenario.
What's the Darwin apartment market like?
 Like the Darwin housing market, the city's unit market is strongly impacted by short-term economic cycles.
BuyersBuyers describes the Darwin apartment market as less popular with investors following the end of the mining boom, but enjoying solid demand in 2021 due to, "unexpected pandemic-driven" relocation to the Northern Territory.     
Such demand translated into an annual growth figure of +22.1 percent in Domain's data.  This is despite unit prices ending the September 2021 quarter -1.2 per cent, with a median price of $359,903, down from $364,187 in the June quarter.
Unit prices are projected to outpace house price growth to mid-2024.
By the end of December, CoreLogic recorded a +1.4 per cent rise in unit value for that month, and an annual growth figure of +19.04.
While Darwin unit prices continue to enjoy modest rises, the median currently remains lower than previous peaks. Domain notes the median unit price at almost $127,000 below the 2016 record.
A return to such highs, however, may be in sight. QBE forecasts a bright future for the Darwin apartment market, expecting unit prices to, "outpace house price growth to mid-2024." Over the three years to June 2024, QBE predicts a +18 per cent increase in median unit price to $446,000.
This forecast is based on a surge of future economic activity in Darwin such as defence investment projects, the return of tourism, and the Darwin City deal agreement with the federal government.    
For now, CoreLogic's Best of the Best report lists the suburb of Bayview as commanding the highest median value of $504,953, and Millner the lowest at $288,026. Rapid Creek experienced the highest 12 month change in value of +29.7 per cent, reaching a median of $353,878.
Best suburbs in Darwin to invest in
Investors would be wise to keep an eye on Moulden. CoreLogic data records this suburb as experiencing the highest change in house value during 2021, with an increase of +32.6 per cent. In addition to this distinction, Moulden remains one of the most affordable Darwin suburbs, with a second-lowest median house value of $376,596.    
Canstar includes Moulden in its top 5 best suburbs in Darwin to invest in, along with Leanyer (+16 per cent annual growth in median house price), Lyons (+15 per cent), Rapid Creek (+14.3 per cent), and Tiwi (+15.3 per cent). These suburbs offer strong or rising rental yields in addition to healthy sales activity.
Focusing on rental yields, CoreLogic data shows suburbs Gray (+7.5 per cent) and Woodroffe (+7.1 per cent) have the highest rental yields for houses. Parap (+8.5 per cent) commands the highest for units.  
For long-term stable growth and returns, First National Real Estate singles out Coconut Grove, Nightcliff, Stuart Park, Karama, and Malak. 
Nightcliff is worth highlighting here as a stand-out performer in 2021, placing second in CoreLogic's list of Darwin's highest median house values with a median of $796,873. Fannie Bay, a middle/inner suburb of Darwin, took out the top spot, with a median house value of $848,718.
What the future holds…
All in all, the future of the Darwin property market looks promising. However, it's worth keeping in mind that even after crunching numbers, leading property experts can only offer projections of what the future holds for this market. 
If you're considering investing in the city, this guide will give you a solid starting point for key Darwin hot spots to look further into. Based on expert analysis, it may be worth snapping up a piece of property, especially while prices are still relatively affordable.