Best suburbs to invest in Hobart 2023
Rising interest rates took a toll on Australian property prices in 2022, but how did the Hobart real estate market fare? And how will it perform in 2023?
If you're looking for the latest on the Hobart housing market, we've rounded up what factors are impacting property prices as well as expert predictions for the year ahead.
Let's start with an overview of the Hobart property market in 2022. 
What did the Hobart property market in 2022 look like?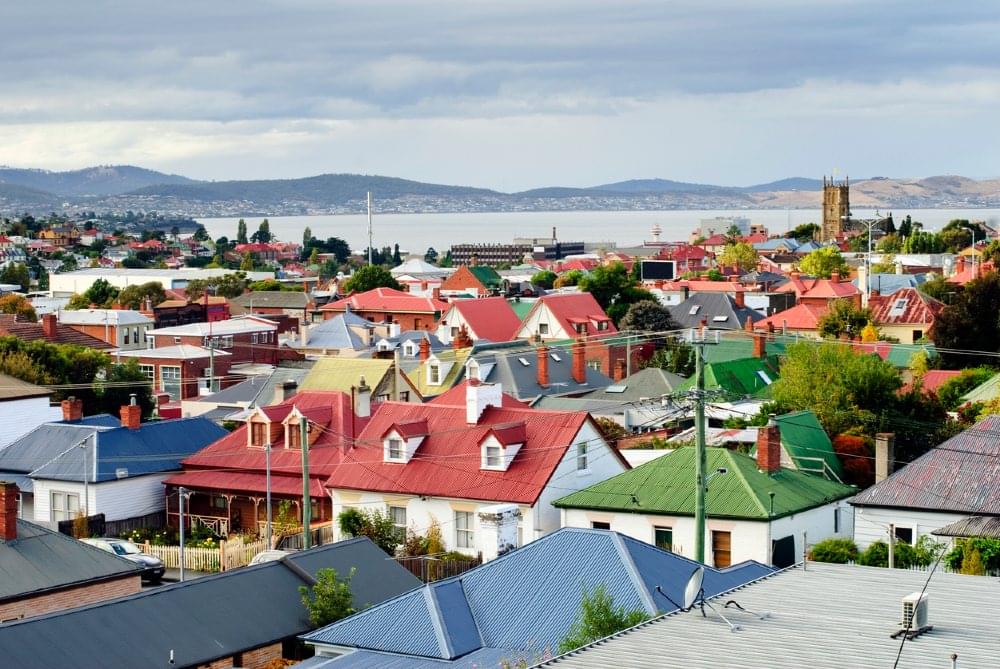 Property data experts CoreLogic recorded a -6.9 per cent annual drop in Hobart dwelling values at the end of 2022. Of the capitals, this was the third greatest fall after Sydney (-12 per cent) and Melbourne (-8 per cent), and higher than the national average of -5.3 per cent.
Coming into 2022, Hobart's housing market held the top spot for highest five-year growth in median house price of any capital city. Real estate expert John McGrath says the +93.5 per cent increase in Hobart house prices between 2017 and 2022 was due to "affordability, lifestyle and much improved economic conditions."
This situation changed in April, when Hobart housing prices began their first decline since July 2020. Median dwelling value in Hobart ended the year at $673,333, with a median house value of $725,736 and $528,236 for units. 
Real estate agent Mandy Welling of Exceed Property says the Hobart housing market slowed when the Reserve Bank of Australia raised interest rates in 2022. "I think people were preparing for a plummet. I haven't seen anything like a plummet, but we certainly did see a cooling of the market, which I would attribute to interest rates," said Mandy, speaking to the ABC.  
The ABC says high savings, cheap loans and "fear of missing out" fuelled the "buying frenzy" that caused Hobart housing prices to jump, peaking in May 2022. Since then, successive rate rises have limited people's capacity to borrow, putting downward pressure on the market.
"The sustained growth has reduced affordability, particularly for first home buyers, with fewer of these borrowers taking on mortgages," John McGrath says.  
Hobart property market forecast 2023
Broadly, John McGrath predicts demand for housing will ultimately increase in Hobart as the city slowly returns to net positive population growth. Tasmania's strong economy, boosted by growing wages and low unemployment, is tipped to hold the property market in good stead "with the forecast of pre-pandemic growth levels returning in 2023-24."    
Property expert Louis Christopher of SQM Research forecasts the Hobart real estate market experiencing -1 to +3 per cent growth in 2023. This scenario is dependent on interest rates peaking at +4 per cent, inflation peaking at +8 percent before falling to +5 per cent, and unemployment remaining below +5 per cent.
If the RBA cuts interest rates in the second half of the year, he predicts housing prices could grow +0 to +4 per cent, while a worst-case scenario of further interest rate rises could see them drop up to -10 per cent. 
Two of Australia's major banks foresee a bleaker outlook for Hobart property prices. CBA predicts Hobart dwelling prices to fall to -8 per cent growth in 2023 while NAB forecasts a much greater -16.6 per cent drop.
How are Hobart house prices expected to change in 2023? 
BuyersBuyers take a wide view of the market saying, "Tasmanian prices have largely done their dash this cycle, with the state's great affordability advantage now having been eroded." While not encouraging for investors, BuyersBuyers says "the outlook for existing owners remains exceptionally bright."
This optimism repeats in NAB's prediction for Tasmanian house prices. NAB expects a relatively modest fall of -1.6 per cent over the next twelve months when compared to Victoria (-4.5 per cent), NSW (-3.7 per cent) and QLD (-2.1 per cent).
In Hobart, QBE predicts the median house price to fall by up to -8 per cent in 2023, before "modest growth" lifts the median house price to $776,000 in June 2025. "A persistent undersupply of dwellings will prevent a fall in property prices of the same magnitude as Sydney and Melbourne's throughout the next 18 months," QBE says. 
As in any capital, some suburbs in the Hobart housing market may outperform the city's average. In 2022, CoreLogic recorded Sandford (+8.8 per cent), Taroona (+6.7 per cent), Brighton (+3.8 per cent), Risdon Vale (+3.5 per cent) and Howrah (+3 per cent) as the top 5 Hobart suburbs for 12-month growth in house value.
What's the Hobart apartment market like?
CoreLogic's data shows Hobart unit prices experienced a -7.9 per cent drop in annual growth in 2022, a significant decrease when compared to +32.8 per cent growth in 2021.
While this may seem grim for investors, Hobart's apartment market may still harbour potential given Tasmania's wider rental situation. The pressures of a tight rental market pushed Hobart rent prices up in 2022, with CoreLogic recording a +6.9 per cent annual increase in unit rents at the end of December.
A handful of suburbs outperformed the city's median increase, with Moonah (+10.6 per cent), Glenorchy (+8.7 per cent), Blackmans Bay (+8.1 per cent) and Kingston (+7.5 per cent) showing the strongest 12-month growth in rents for units during 2022.   
Early signs from SQM Research point to continued rent price increases, with a +7.4 per cent annual rent increase for all Hobart units recorded in the week ending 12 January 2023. 
Elsewhere, SQM shows Hobart remains a landlord's market. Rental vacancy rates ended 2022 at +0.6 per cent, well below the national tally of +1.3 per cent, while rental yields for all unit types sat at +5.3 per cent.
At suburb level, Hobart's top performers for rental yields all outperformed Australia's capital city average of +4.4 per cent. CoreLogic's Best of the Best Report 2022 lists Hobart suburbs Glenorchy (+5.3 per cent), Claremont (+5.3 per cent), Moonah (+5 per cent), West Moonah (+4.9 per cent) and Lindisfarne (+4.5 per cent) as returning the highest gross rental yields for units in 2022. 
BuyersBuyers says minimal unit development is behind the tight rental market, as developers keep their focus squarely on mainland capital cities. Without a solution for the undersupply of rental properties, BuyersBuyers flags the possibility of property prices doubling over a rolling 3-year period.
"As is the case in other states, mortgage rates made it cheaper to buy than rent in all of Hobart for owner-occupiers with interest-only loans," BuyerBuyers says.
As Hobart's population grows, QBE also expects tight rental vacancy conditions to continue pushing strong gains in rental prices. For buyers and sellers, QBE predicts median unit price in Hobart to sit at around $610,000 in late 2023, followed by a rise to $636,000 in June 2025.
What are the best suburbs to invest in Hobart in 2023?
Buyers entering the market should keep an eye on CoreLogic's top 5 Greater Hobart suburbs for affordability:
Gagebrook

, median house value $455,479

Herdsmans Cove

, median house value $458,483

Risdon Vale, median house value $466,100

Bridgewater

, median house value $471,130

New Norfolk

, median house value $474,283
John McGrath highlights Hobart's unique lifestyle opportunities in making his top picks, Sandy Bay and Kingston Beach. Both suburbs boast proximity to the CBD, natural beauty and vibrant culture. Similarly, Realestate.com picks lifestyle-friendly  North Hobart as its Tasmanian suburb to watch in 2023.