2023 How much does a budget kitchen renovation cost?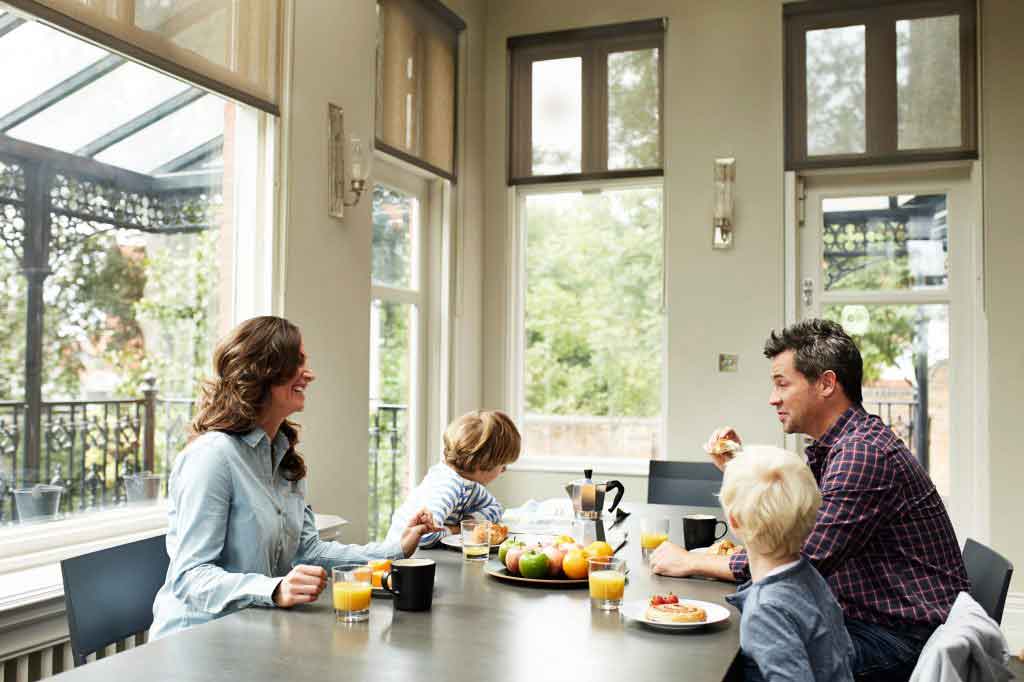 For most families, the kitchen is the heart of the home and where they spend much of their time. When it comes to selling your home, the kitchen is one of the rooms that buyers most scrutinise. Its state can be the deal breaker – the reason why someone buys your home or walks away. The state of your kitchen can also have a big influence on the price you ultimately receive for your home.
A kitchen renovation can be a great investment, adding value to both your home's value and your lifestyle.
Buyers will pay more for a property that looks well maintained, modern and ready to move into. Most don't want to be bogged down with the costs, stress and frustrations of renovations and repairs. Because of this, it might pay to remove what could a large negative to your home – a kitchen that's looking tired or in poor condition – so buyers don't get distracted and can focus on your home's positives. This is even more crucial in a highly competitive real estate market where you want your home to stand out from the rest of the pack.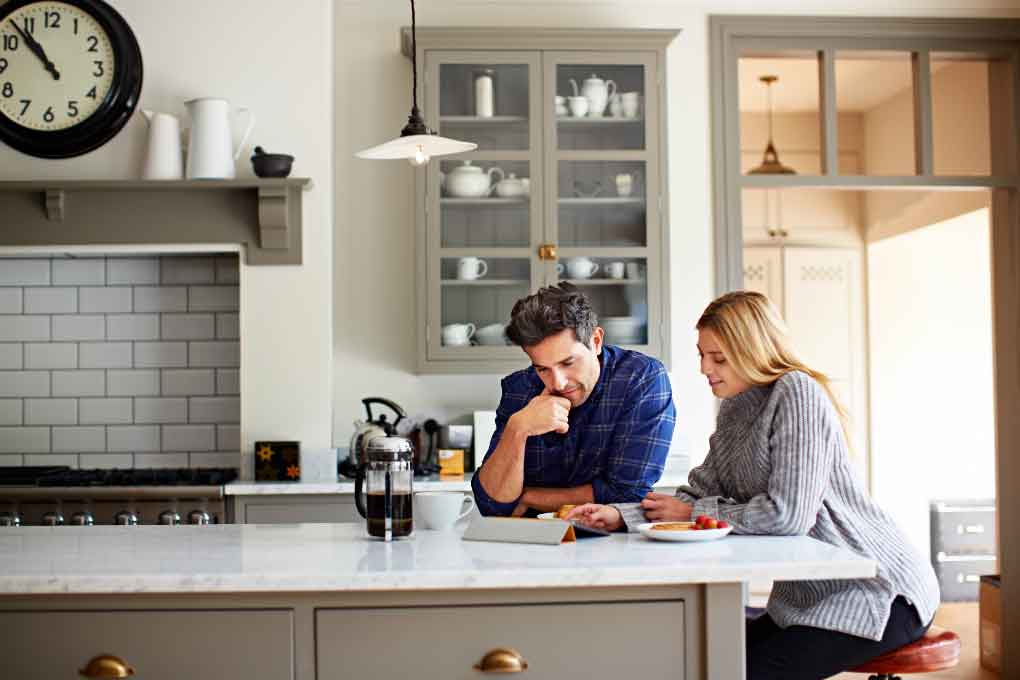 The different steps to renovating your home
Kitchen renovations come in all shapes and sizes. Depending on how your kitchen looks and your budget, you could do a few simple things that may improve your kitchen's look or feel. Or you can go for a complete makeover.
The first thing to know is simple things like a dripping tap, leaking pipes, poor grouting and broken or chipped tiles should be fixed. These are likely to be red flags to buyers who will worry about what else is wrong with the home.
Some cheap kitchen renovations are quick and easy to do yourself. For example, you could give your kitchen a slight facelift by replacing the handles on kitchen cabinets and buying modern light fittings or taps. A few coats of paint in new colour or oiling old wooden kitchen cabinetry can also work wonders and not break the bank. So too could using special paint over dated glass, porcelain and ceramic tiles. You could go even further by adding new cabinet doors or a granite benchtop, without replacing the existing frames or fixtures.
If you would like to replace the kitchen fixtures, easy to install DIY kitchen kits are available at affordable prices at many stores, including Bunnings or Ikea. Otherwise, you could take a huge leap by calling in the experts to discuss contemporary kitchen designs and new kitchen floor plans. This may lead you to decide on having a custom-made kitchen built and installed by a professional cabinet maker.
Sometimes the renovation can even go as far as moving appliances like the dishwasher or stove to a different part of your kitchen because of the new design or removing wall or relocating existing doors and windows. All of these will add to the renovation costs because you may require new plumbing points and electrical sockets, or builders and an architect, to get the job done.
Read: How to stage your kitchen for an open house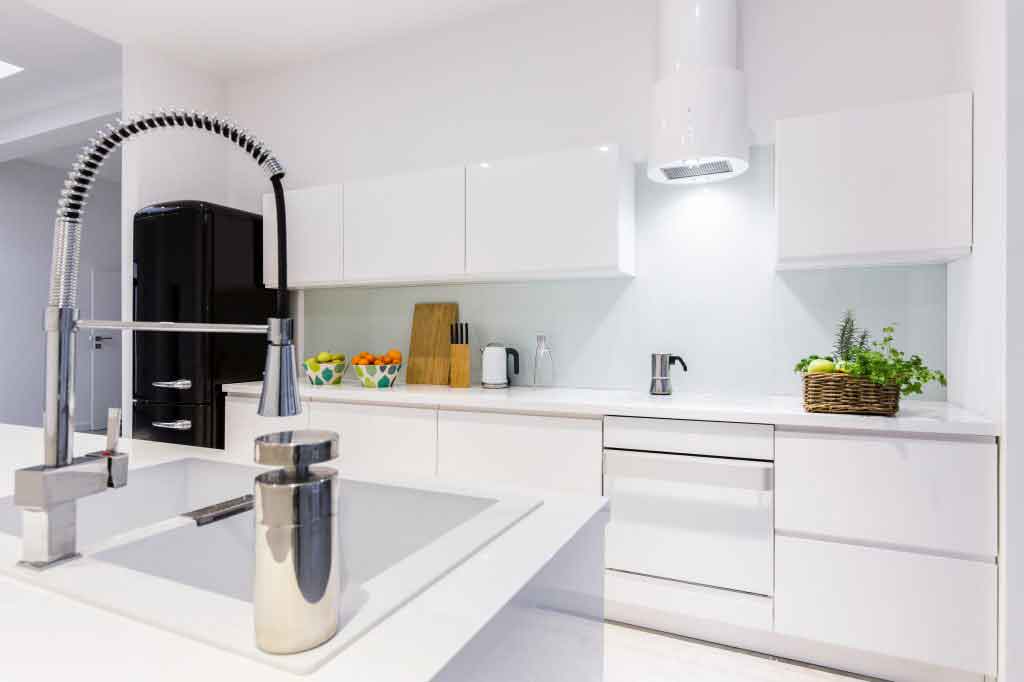 How much does a kitchen renovation cost?
The cost of a new kitchen will depend on a range of factors, including your kitchen's size, condition, design complexity, the materials you want to use and what you plan to do.
The 2019 Houzz & Home Renovations Trends Study found the median cost of a kitchen renovation in Australia was $20,000. This is a 16% growth in spending from the previous year. But some experts estimate a basic budget kitchen renovation could start at about $10,000 and go up to $30,000 or even more.
The materials used will have the largest impact on the price tag. For example, tile counters will be a lot cheaper to use than granite or marble countertops. Likewise, vinyl flooring will cost much less than ceramic tiles or wood.
Also set to affect your budget are the type of kitchen appliances you choose, for example, whether you opt for budget electric appliances or top of the range European brands. Where you are located, the type of tradespeople you use and the size of the job will also matter. A small kitchen is going to cost less to redesign and refit than a big one.
Most importantly, before embarking on a renovation, it's vital that you feel confident that the cost of the kitchen upgrade will be lower than the extra value that you will get from your home as a result of it. Otherwise, it's not a good investment and not worth the trouble.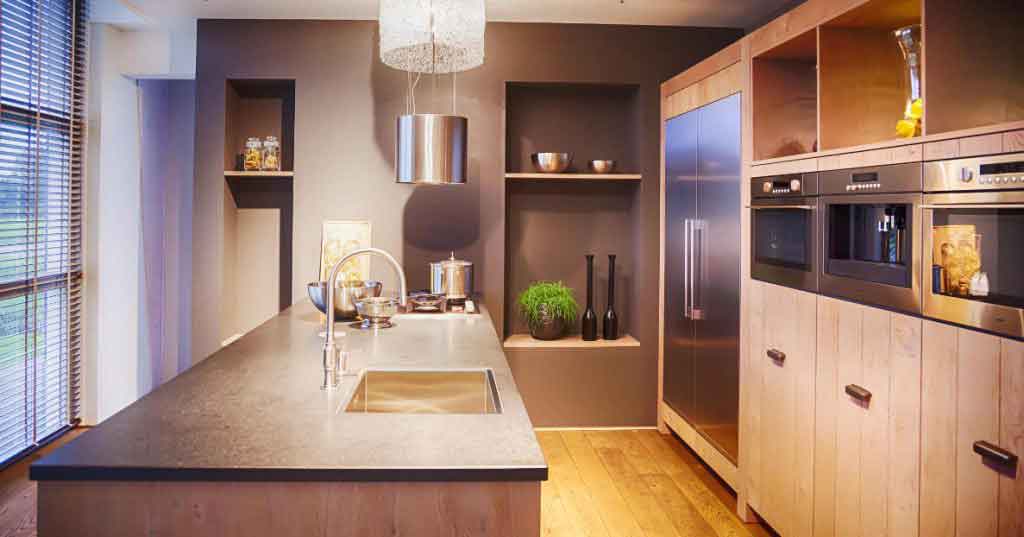 How long will a kitchen renovation take?
It's estimated that most kitchens will take between six to eight weeks to revamp, but the timeframe is dependent on the size and complexity of the space, the availability of the materials and tradespeople, and whether the plumbing or electricity points are to be relocated. Remember that things often do go wrong and the unexpected can happen, so build in more time than you expect into your planning.
6 tips for a cost-effective kitchen update or renovation
Do your homework beforehand. The more informed you are, the better decisions you will make. Always get at least three quotes from potential tradespeople. There is a huge variance in the prices they charge.
Do speak to former customers of the tradespeople. A poor or unreliable tradesperson can end up being very costly in the long-term and can cause endless stress and frustration Shop around on your big-ticket items, like kitchen cabinetry or appliances.
Try to do as much as you can yourself to lower labour costs. For example, do your own demolition and removal work if you can. And, collect items rather than paying for deliveries. But again, remember that no work is better than bad DIY work.
Opt for less expensive finishes and materials. There are plenty of lower cost alternatives on the market. For example, while granite is a popular choice for countertops, there many cheaper options to consider including recyclable products, concrete, tile and stone. Laminates have also come a long way in recent years and can give you many exciting kitchen design options.
Consider ready-to-assemble kitchen cabinets rather than custom-made ones.
Consider a cut-out in the wall rather than removing the entire all to open the space between the kitchen and the dining room. A whole range of factors can add the cost of removing a wall.