The days of using your 'gut instinct' or having a 'feel for the market' are gone - today property selling and investment is all about data and tangible market indicators.
So if you want to be a successful property investor, owner-occupier or seller, be prepared to do your due diligence and legwork to fully understand the market you are looking to sell/buy in.
One stat that crops up in most property pages is the auction clearance rate - sometimes expressed as ACR. You may have read that auctions rates have risen or fallen recently, but what does the figure quoted actually mean?
Let's take a look at the term and how it can used to inform your property investment decisions and strategy.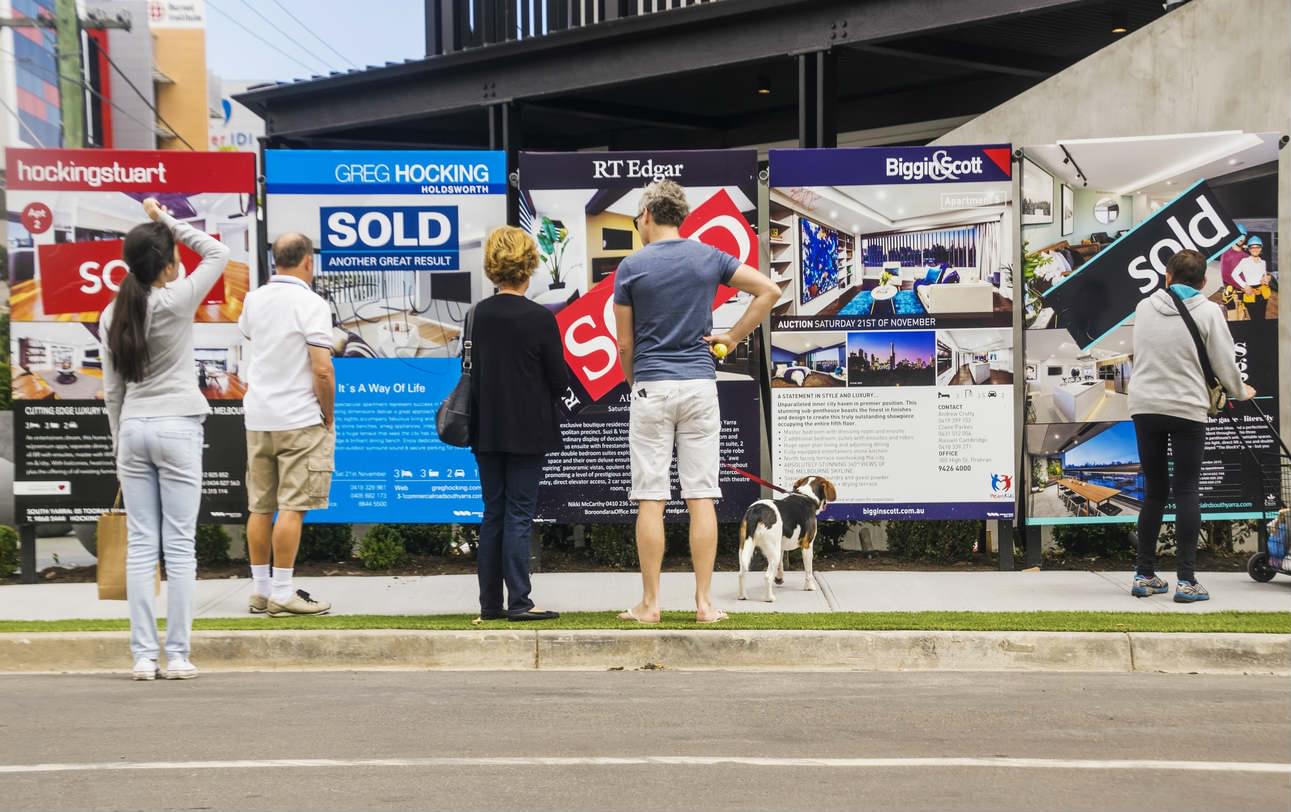 Understanding auction clearance rates
A clearance rate is a key property market indicator, expressed as a percentage, of the number of properties sold at auction over a defined timeframe. Simply put it can be used to establish if it is a buyers or sellers market.
Multiple factors can affect the auction clearance rate, including prevailing interest rates, the time of year, public holidays and even sporting events.
A clearance rate is a key property market indicator, expressed as a percentage, of the number of properties sold at auction over a defined timeframe
In context you can expect to see auction clearance rates reported like this:
"Preliminary figures released on Monday by property data group CoreLogic showed the national auction clearance rate rose to 67.7 per cent in the week to February 11, up from 62 per cent in the prior week as volumes jumped across all the major capitals except for Adelaide."
Here the auction clearance rate is expressed for the entire country, but it could also be quoted for a suburb, city or state.
If you wanted to calculate the weekly auction clearance rate, you would divide the total number of properties sold from the total number that went to auction. Depending on the market clearance rates, under 60 per cent is considered low, and indicative of a sluggish market where prices are stagnant or declining - this would be described as a buyer's market.
Anything above this and in the region of 80 per cent would be considered a high auction clearance rate - and a sellers market. Both scenarios could inform if you buy/sell or hold.
If you wanted to do long term analysis of a particular market, you could also track the weekly auction clearance over the year to identify what time of month buyer activity peaked/dropped.
Access the latest property data in minutes
Get a property value estimation, recent sales of similar properties, insight into suburb trends and average days on market
Get your free property report
This could help you decide what months or time of year to sell/buy. The clearance rate alone is not the whole story, you also need to factor in the volume of properties that go to auction in a timeframe.
If large numbers of properties are being sold at auction every weekend then this is indicative of a 'hot' or boom market, especially if it is repeated over years. Be aware that a high auction clearance may not always necessarily indicate a buoyant market - especially if it is for a locality where only a small number of properties are sold every week/month/year.
Clearance rate alone is not the whole story, you also need to factor in the volume of properties that go to auction
Learn more: Best times to hold an auction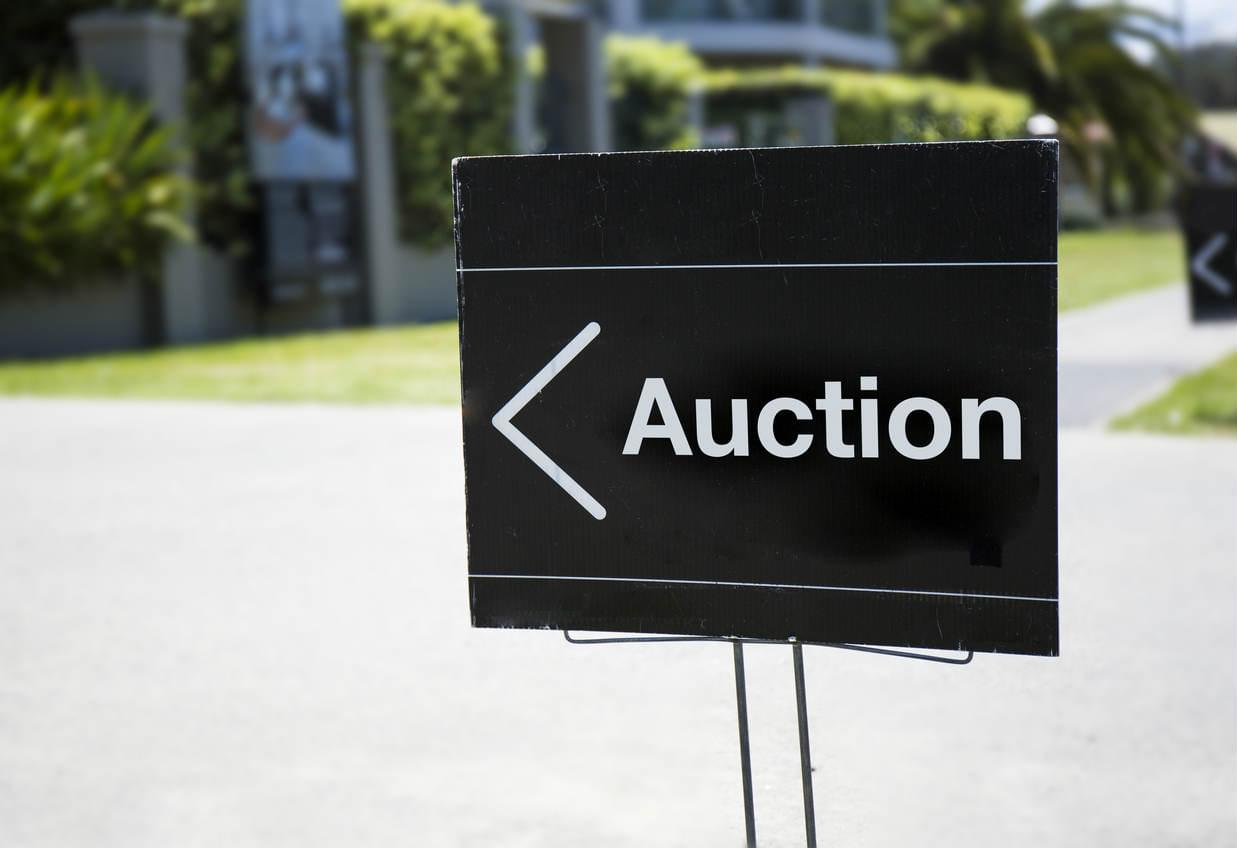 Key property market indicators
Besides auction clearance rates there are other key property market indicators you need to look at to complete your due diligence, specifically:
Property values, where rising values over the medium/long term could indicate a positive trend.
Days on market (DOM), where low DOM would indicate a 'hot' market, and longer DOM could indicate a 'slow' market.
Rental yields, which details how much income/rent a property could fetch over a timeframe, as a proportion of its value.
Vacancy rates, with high rates a sign there is reduced tenant demand or a glut of rental properties on the market.
Ultimately you should look at other market conditions. Factors such as interest rates, employment data and other macroeconomic conditions can all influence local and national market sentiment.
Check out: the OpenAgent investor hub
Why sell at auction?
Auctions are often chosen as a sale method in 'hot' markets where there is a lot of buyer demand. If you have stood in an auction crowd you will know there is a tangible sense of anticipation, urgency and competitiveness generated. This could help get you more for your property and reduce your days on market.
Auctions also have a fixed sale date, which gives you some certainty (if it sells) - unlike a private sale, where the time frame is less defined.
Auctions also have a fixed sale date, which gives you some certainty and a timeframe if you are the seller
How does an auction work?
If you are a seller you need to work out with your agent what reserve price best reflects your property's worth. It needs to set at a level that doesn't deter interest, though obviously it should not be set too low either. A sale will only complete if a buyers bid matches or exceeds the reserve price set. If bidding does not meet this the sale will be said to have 'passed in.'
If you are a buyer you need to register your intention to bid with the estate agent prior to the auction. You are then given a numbered paddle, which you must raise in the air to signify a bid.
If you are the highest bidder, the auction will be formally declared over, and you need to pay the required deposit immediately. This is typically 10% of the final sale price.
Learn more: How a property auction works
How to be a smart seller
There is a lot to think about when it comes to selling a property, especially if it is your first time. Allow plenty of time to:
Prepare your property for sale
Style and stage your property
Market your property
Manage multiple offers
Selling your home?
Find and compare the top real estate agents in your area
Compare agents now
How to be a smart buyer
If you're planning on buying into an area you are not familiar with, you need to take the time to do the research and get all the necessary local knowledge There are lots of online tools to help you undertake this vital groundwork, but making contact with local real estate agents should be a priority.
They will have an intimate knowledge of the local market, with insights on sales data and whether. It is also a good way to find out what residents of the area are looking for in a home. If it's a suburb inhabited by young families, they are likely to appreciate being near schools and amenities like childcare centres and supermarkets.