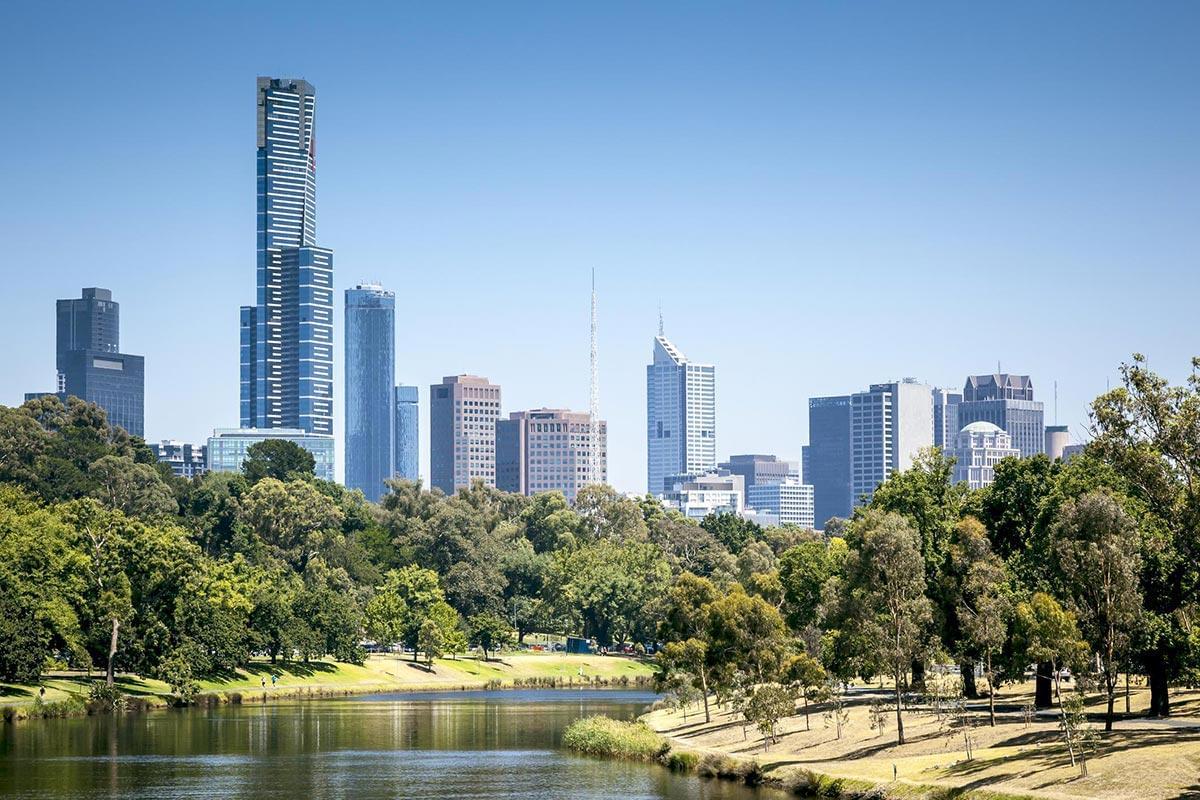 The process of selling a house, with all the various time-consuming tasks involved, is most likely not the average person's favourite way to spend a couple of months; that's why it's important to find the right agent who can help speed up the process and make it as simple as possible.
If you're living in a different city or state to where you're selling, finding the right agent you can trust to handle your property in your absence and alleviate the stress is absolutely crucial.
It was this need that led Sydney resident Marie to Open Agent. Moving from Melbourne after living there for five years, Marie left behind an investment property that she could no longer tend to.
A short trip from Melbourne's CBD, Marie's apartment was located in Hawthorne, an area sprawling with busy traffic, universities, and schools. Now living hundreds of kilometres away in Sydney, Marie was instantly at a disadvantage now she was selling.
A niche studio apartment with limited appeal
Naturally, travelling to the property was an impossible task, meaning Marie was unable to maintain the property to improve its appeal to buyers. To make things more complicated Marie's property was a small studio that only interested a small portion of renters, in turn leaving her with a niche market to sell to.
"It really was just a student unit, that you could only rent it to students," Marie explained.
"The small studio apartment only interested a small portion of renters, and a niche market of buyers"
Marie made the decision to sell the property some time ago, wanting the sale to help finance her new Sydney home, however had little success with a previous agent. The property spent 12 months on the market with no bites.
After seeing an advertisement for Open Agent on television, Marie decided to try her luck and gave the team a call to see if they could connect her to the right agent for her.
After Marie explained the particular type of unit she was trying to sell, Open Agent quickly provided her with the details of three agents she could choose from, giving her information including their sales history in the Hawthorn area, an indication of previous customer ratings and reviews, and details of their experience selling various kinds of properties.
After calling each agent directly, Marie was able to confidently pick the agent that she thought best suited her needs, knowing that they would be able to work towards getting the best result that she needed by selling the property quickly and alleviating the stress.
Quick and easy sale required
"I'd spoken to a couple of them who had a little bit of experience with that sort of unit but there was one standout that had dealt with a number of them. Because I wanted it sold quickly and easily, that's why I chose him," Marie explained.
It was the experience with this kind of property that was the most important factor with Marie; after 12 months on the market, she needed someone with the know-how to get it sold quickly and so the price was further down the list of concerns.
After 12 months on the market, she needed someone with the know-how to get it sold quickly
Marie's decision was quickly validated: her agent actively marketed the property, holding several open houses and put fliers up around the building and the area, leading to a sale within four weeks.
Though Marie chose to accept an offer that was a little under her expectations, Marie said the timing issue was more important and she is pleased with the overall result, saying the agent was able to meet her needs and the very specific needs of her unusual property.
As such, when looking for an agent Marie said it's important to understand not only how much they're going to charge to sell the property, but particularly how they're going to advertise it. She believes it is vital to know what types of properties they've sold in the past, so you have the peace of mind that the agent will be able to sell your property within a timely manner and for the right price.
While Open Agent is known predominantly as an online platform, it is worthwhile remembering that the service can also be accessed over the phone, helping property owners who may not have access to internet or have difficulty navigating the site.
While Open Agent is known predominantly as an online platform, it is worthwhile remembering that the service can also be accessed over the phone
Having gone through a quick and simplified process, Marie said she would be happy to work with Open Agent again in the future and wouldn't hesitate to recommend it to other owners looking to sell. OpenAgent helped Marie:
Source an agent in an area she wasn't familiar with

Find an agent who knew the local market well

Get her investment property sold in a short timeframe
Looking for more information on selling an investment property or finding a local agent, visit our blog.