How to stage your kitchen for an open house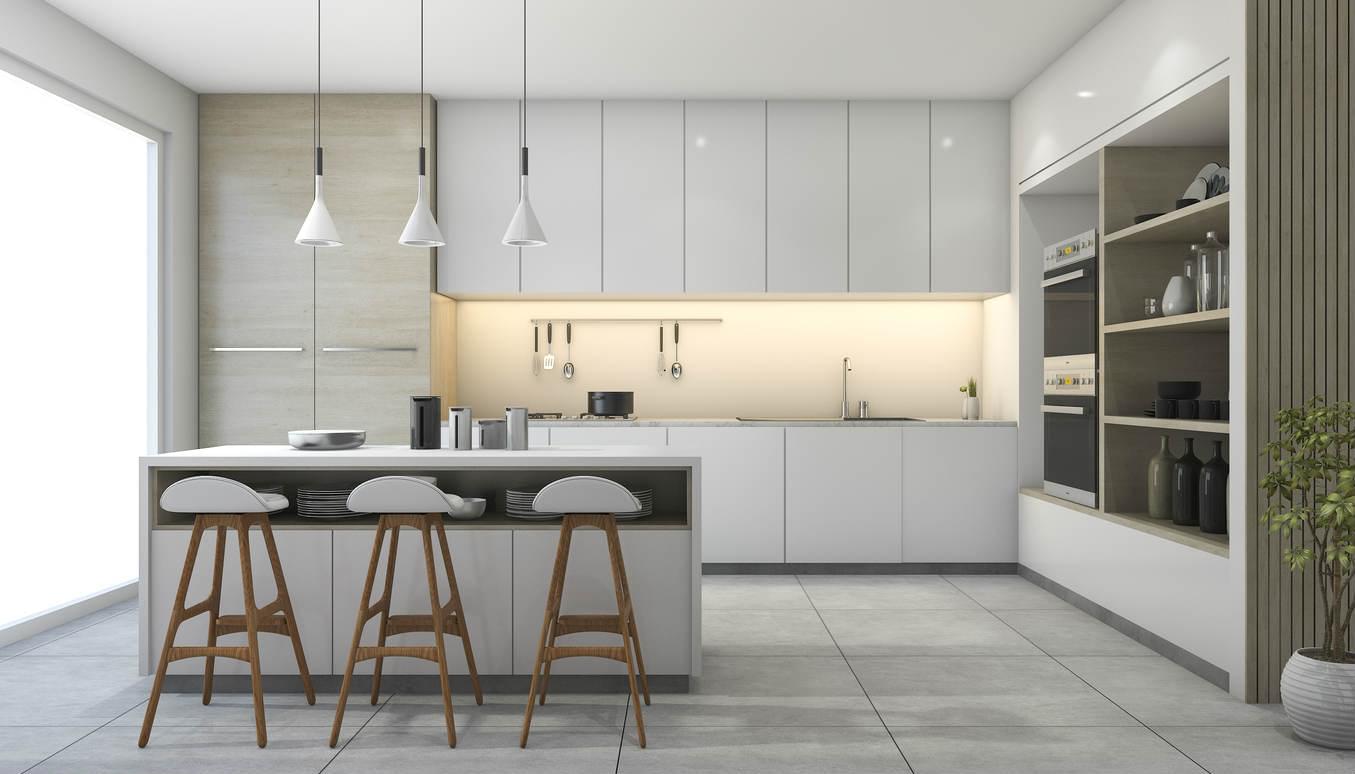 Many people view the kitchen as the heart of the home. It's where they spend much of their time, and especially time with the family. And in today's age of open plan design, kitchens are likely to be a focal piece of many family rooms and will be seen by most guests.
That's why it's a not so well kept real estate secret that a kitchen can sell a house. The state of your kitchen can be the deal breaker as to whether someone buys your home or not, and it can play a vital role in the price you ultimately get from the sale.
Here are some tips to ensure you present the heart of your home at its best:
Be modern and well-maintained
Many buyers are put off by the costs and hassles of renovating and updating a rundown kitchen. Most want a modern kitchen that is ready to use the day they move in. So it's worth considering an investment into upgrading your kitchen, although this doesn't mean you need to spend a fortune on a massive renovation.
A few low cost changes to some outdated features can do wonders, such as replacing old light fittings, handles on cabinets and taps with more modern or high-end ones. If the cabinets are looking tired, consider refacing or painting them, rather than installing new ones. A touch of furniture oil may also bring out the natural lustre of wooden cabinet doors.
Nothing changes the look and feel of a room more than a fresh coat of paint, but if you decide to do this, go for neutral colours that will have wide appeal. Bold or unusual colours may alienate some parts of the market. Fix anything that's broken or chipped. Repair any loose hinges on cupboard doors. Dripping taps are an absolute no-no. You don't want buyers to worry that your home has not been well-maintained.
Be clean, sparkly, and spacious
Your kitchen must be spotlessly clean and shining, so get to work on your bench tops, appliances and sink area. Mop those kitchen tiles and ensure the grout in between is clean. Dust ceiling fans and replace burned-out light bulbs. Wash your blinds and curtains. And put a shine on the stainless steel and any other metals on appliances. A dirty or grubby kitchen is the factor most likely to put buyers off.
Ensure your kitchen is beautiful both from the inside and outside. It might surprise you, but potential buyers can be snoopy. In addition to cleaning out your oven, dishwasher and fridge, ensure your cabinets, drawers and pantry are spotless. Remove excess "stuff" so that these are only half to two-thirds full and well organised. Overfull cabinets and drawers may suggest a lack of storage space in the house.
A clever trick is to turn all coffee cup handles facing the same direction. Buyers may believe you are meticulous about the rest of your home too.
Declutter and depersonalise
You need to stage your home for inspection to captivate the interest of buyers, helping them to see themselves in your home. You want potential buyers to imagine themselves cooking up a storm in your kitchen as they entertain their family and friends. You don't want your "stuff" to interfere with that vision. So start clearing your kitchen surfaces of all those cookbooks, small appliances, utensils and spices. Take all those magnets, photos and paperwork off your fridge. Remove cleaning products and sponges from the sink area.
You will be surprised at how much larger your kitchen will appear once you get rid of your clutter.
Appliances count
New kitchen appliances can be a major selling point for potential buyers. If your appliances are outdated or in disrepair, consider replacing them. Certain top end brands will often resonate more with buyers than lesser known brands.
If you can't replace them, have them repaired and ensure they are spotlessly clean. Give special attention to the dishwasher and stove as buyers often check them. And if you have an energy-efficient dishwasher or stovetop, let buyers or the agent know.
Be light and fresh
Good lighting can give your kitchen a new glow. If lighting fixtures don't work or give off dull light, consider replacing them. Add a small table lamp in a dark corner if needed. Open or remove blinds or curtains that block light from coming in. And ensure your windows are spotlessly clean.
Lingering smells can also be off putting to potential buyers. So while your home is up for sale, avoid cooking anything with long-lasting odours. Consider eating out before an inspection or getting takeaways. As they say, if you can smell it, you won't sell it.
Set the scene
You want your buyers to imagine many hours in your kitchen, so create a scene that helps them do just that. Leave nothing on the counters but an interesting cookbook, decoration or bowl of fruit, perhaps next to gourmet olive oil or a full bottle of red wine. Hang top-end dish towels that have never been used before.
A smaller table can make an eat-in kitchen appear larger. If the table is large, set it for an intimate breakfast for two. The creative placement of rugs and artwork can also add depth and dimension to your kitchen.
Just before an open inspection
Clean up crumbs and spills. Do not leave food out or have dirty dishes in the sink or dishwasher, and also empty your kitchen bin. Check that there is nothing off-putting in your fridge. If you have time, bake a cake or put on a hot pot of coffee on to give your kitchen an inviting smell. Otherwise, a vanilla scented candle might do the trick.
A good kitchen can sell a home, and your kitchen should show that you are committed to your home's maintenance. Try to make it appeal to the budding master chefs inside so many of us, and you'll see the return in your home's sale price!