One female engineer's thoughts on working in the tech industry
Despite all of the negative experiences and stories told by women in tech, there are several positive stories of female engineers in the industry that deserve to be shared. Nicola is a front-end developer at OpenAgent and she wants to share her personal thoughts to encourage more women to pursue working in an industry she loves.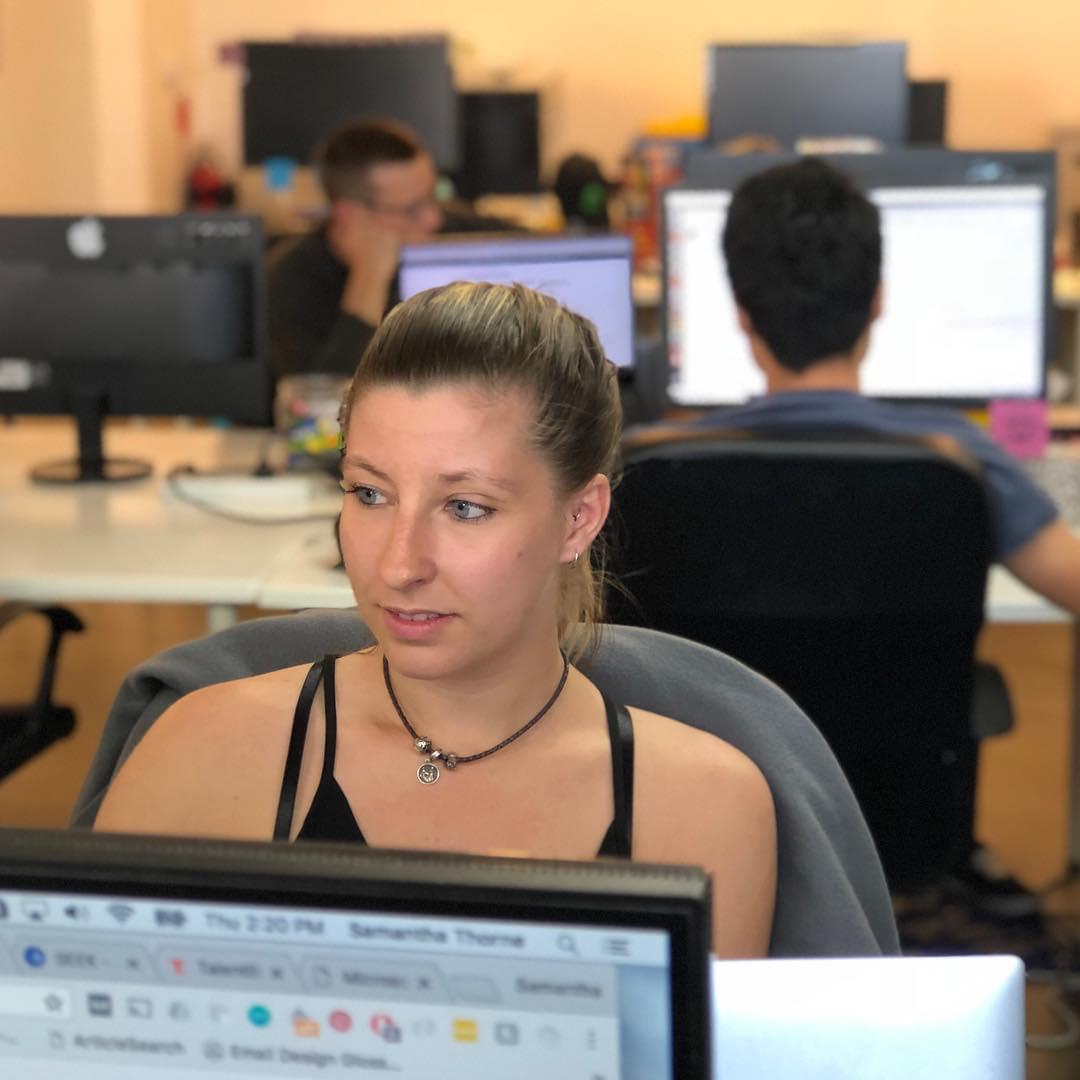 Thoughts on being a woman in the tech industry.
I've always had a love for coding. It's what attracted me to become a developer. But what's even better is that I love to break stereotypes.
Being a part of the tech industry as a woman has further driven my hunger for success in this male-dominated field.
Personal challenges, industry issues and counter initiatives.
Although I haven't faced any discrimination personally being part of the industry, I know a lot of women have. This makes it clear to me that there are enormous barriers that need to be addressed for women entering the industry.
With the number of girls pursuing computer science and tech-related degrees declining, there's a jump in urgency for awareness to tackle the underlying stereotype that the tech industry is a male-dominated line of work.
With the low population of females in STEM already, there are still plenty of established communities encouraging young girls and women to pursue these careers. Girl Geek, Women Who Code and Black Tech Women are just some global initiatives and projects to drive equality in the tech industry.
On industry barriers, stereotypes and positive action for equal opportunities.
The thought of not being taken seriously because of 'stereotypes' may deter some women from pursuing the tech industry and certain job opportunities within it. But personally, I think if you're passionate about something it shouldn't stop you from pursuing your career goals and dreams.
If you're passionate about something it shouldn't stop you from pursuing your career goals and dreams.
If we could do anything to overcome this stereotype, I think it's to truly prove our worth and rally our companies and peers to support a positive perception of women in the tech industry and break stereotypes - that would really facilitate positive change for women.
Changes in the industry and career success.
What are we starting to see from different companies?
A culture built on diversity and education.
Open workplaces that care about equality and is judgement-free.
Awareness of various social issues being raised through workshops, talks and training.
Being a part of a community and workplace that shares the same need for inclusion and identity is an essential component for motivation and success in your career.
Having a bit of grit, confidence and community further drives your success in the industry.
While I've always recognised the struggles of women in the industry, I've fortunately never felt like I haven't been given an opportunity because of my gender. Currently working at a female-led company means there are less gender-specific barriers to come up against when undertaking new tasks and trying new things, and praise is given for work without gender barriers?
Role models, support networks and meetups.
There are a handful of networks outside of work that all support women in tech, share a common goal in breaking stereotypes and promote the growth of female participation in the STEM. There are networking meetups, global forums, events and online communities, such as Girl Geek, Women Who Code and Black Women in Tech. These events really target individual needs and focus on making like-minded female friends in the industry, networking and discussing job roles. It's a great opportunity to attend industry meetups that aren't male-dominated.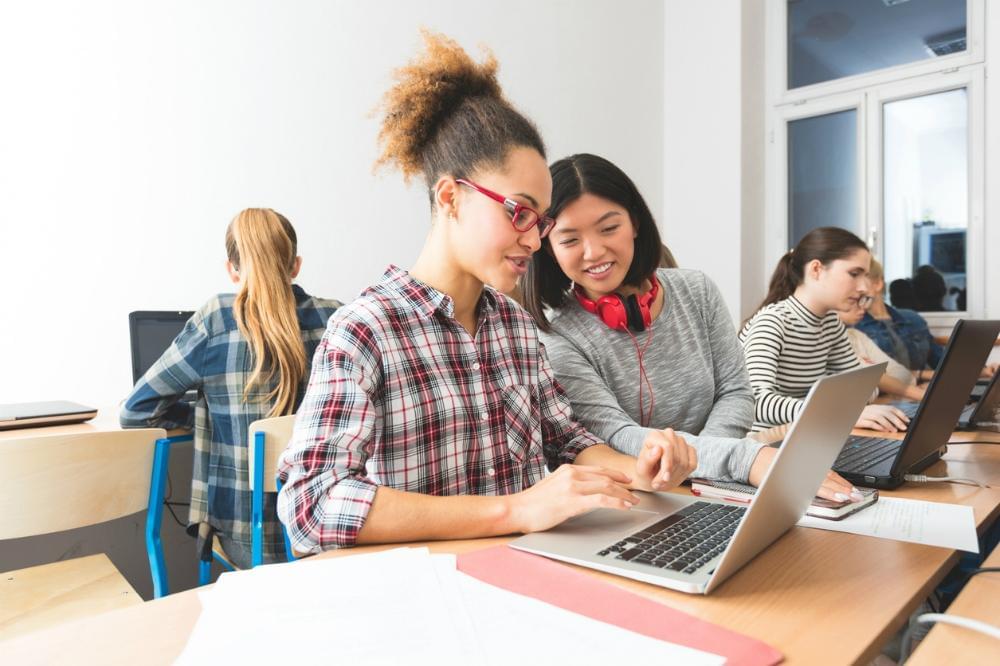 At OpenAgent we have two female co-founders and a string of women in leadership roles. This is a valuable incentive that I don't think you come across many companies.
It's a positive initiate; and overlooks the stereotypes - as women can lead in the tech industry.
What's it like working at a startup?
There are definitely some perks working at a startup. Working with the two co-founders and women leaders is really rewarding and empowering to drive your own internal success. I've always enjoyed working in an upbeat, fast-paced environment with like-minded people; working together towards a consistent goal, regardless of gender.
Startups are younger and drive innovation. Because of this, I'd say women are much more accepted in these workplaces. There's low tolerance for discrimination and you get to work with a diverse set of people. It's definitely more refreshing to come into a young and energetic environment, rather than an old school corporate structure. Have a read about how our female COO Johanna views workplace diversity at OpenAgent. 
What it's like working at OpenAgent?
At OpenAgent we have a 'No BS' culture. We're a very diverse and open-minded company, so I've never felt scared to voice my opinions or give my input and recommendation to other people's projects. In fact, it's always been encouraged here.
It's a shame that women in the tech industry feel as though they can't speak up to their colleagues about projects, where their opinion could be extremely valuable from another field of work.
I've never felt like I couldn't communicate openly with my supervisors. I've always had that person to look up to for advice and ask silly questions.
At OpenAgent there is always the opportunity to take on or join new complex projects; putting up your hand and volunteering is really valued here.
Results from various studies have highlighted that women have struggled with gaining access to challenging assignments in the industry. The perception of fairness between gender regardless of the level of skill is something needed to be worked on
At OpenAgent, I've been given the tech lead role on many projects which require me to make critical decisions and provide solutions; whether complex or minor. As a result of this, I assume there is a level of trust built between my male supervisor and I - confidence in my ability to execute these tasks to the best of my ability is irrelevant to whether I'm a female or male.
Putting it into perspective
Overall, it pains me to think that there are still a lot of women out there struggling in the tech industry - especially hearing the fact that there are a lot fewer opportunities for women to take on more complex tasks and projects.
These opportunities are the stepping stones to growth in the industry and their careers, and it's terrible that many women have to remain stagnant due to inequality.
I feel very lucky to not see this side of the industry this far into my career. I congratulate the women who have stood their grounds when faced with the nature of this discrimination in the tech industry to develop further in their careers.
If you are an engineer and looking for your next role, check out our open opportunities.