Meet our Fullstack Engineer: Pramod
Introducing Pramod - Hello! I'm Full-stack Software Engineer for the last two years here at OpenAgent. I've worked on a number of different platforms - more specifically our internal CMS (Phoenix) and various other products for our agents.
What made want you to want to join OpenAgent?
The thought of working in a startup is exciting, especially in the real-estate industry. In my initial interview with OpenAgent, they explained to me that I would have the opportunity to work on a lot of technical challenges - that I knew I would love taking part in.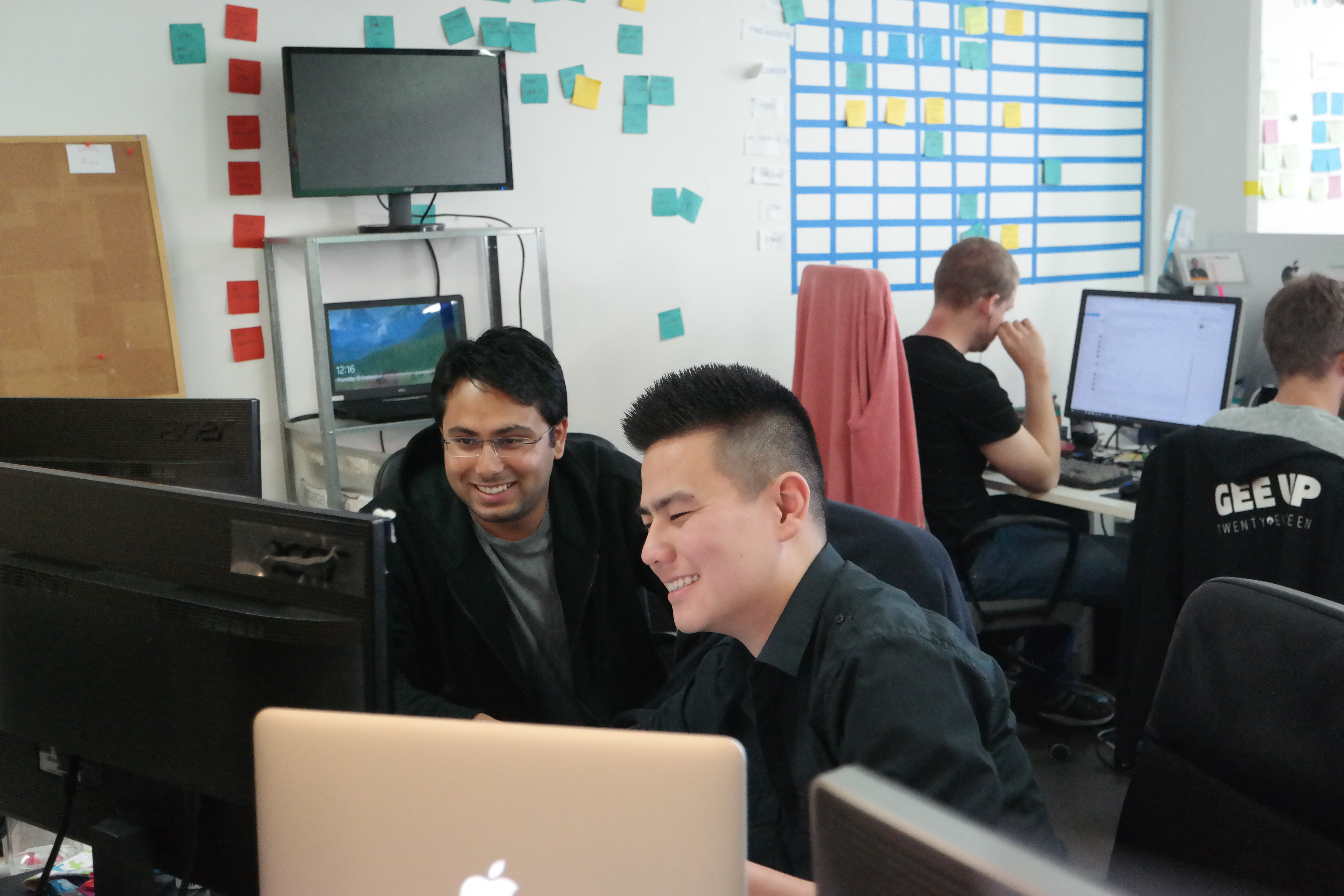 Pictured here is Pramod with our Frontend Engineer Cheng. 
How did you get started in computer science?
I've always been interested in playing computer games since I was a kid. As a kid I was curious, wondering how computer programs were created.
After Year 12 I took my first programming course which made me fall in love with this industry. It felt good to create a small interactive application, and I found my passion. After that, I decided to pursue a Bachelor in Information Management. This helped me understand more about computer science and pursue a career in this industry.
Soon after finishing my Bachelor's Degree, I decided to come to Australia, and do a course in the Masters of Information Technology to further develop my knowledge and skills.
What is something you've enjoyed working on?
I've really enjoyed some of the technical challenges with our internal CRM (Phoenix). I've also found some interesting projects around our dialer app (Kraken). There is always a constant need to improve these platforms!
What's different about OpenAgent?
At OpenAgent we have an awesome team and great culture.
Everyone is very talented and willing to help each other when stuck on a problem or even just involving themselves to have a go.
There is a lot more to learn here, with new projects and challenges to overcome in the foreseeable future. I like the fact that we are always growing and adding new faces to the team.
If you're an engineer and looking for your next challenge check out our open opportunities!