OpenAgent Review - Liz Cowley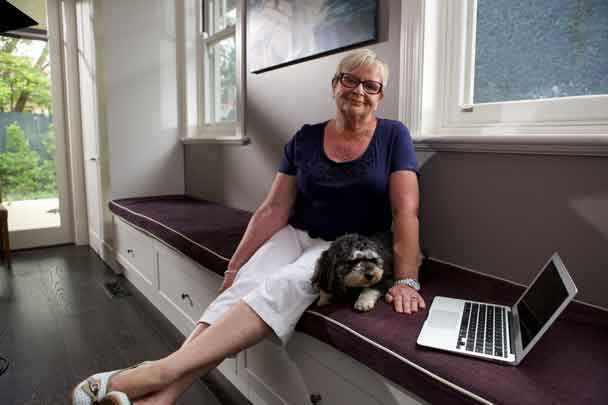 Liz was keen to sell her South Australian investment property with a proven real estate agent. Starting with OpenAgent was definitely the right step, and Liz explains why.
OpenAgent review from Liz Cowley
"I was looking for a website that could advise me on the top salesperson in the area to sell our investment house. I found OpenAgent and they were excellent. Tracey, the lady there, got in touch with me after I emailed and was so helpful. She asked me all about the house, and I explained to her that we needed to sell it quickly and we needed somebody who had a really good track record for selling houses in that area."
"She seemed to know exactly what I was looking for and was just unbelievable. She suggested two agents. We had a meeting with both and we really liked the first one. I wasn't obliged to go with either of them, but after we met them, we were very happy, so I emailed her back to say that we had gone with one of the agents. Tracey kept in touch to see if the house had been sold, how everything was going, and to make sure I was happy with the agent."
Liz and her husband were surprised and delighted with the agent that OpenAgent found for them, and the price they ended up with. Here's Liz with the details:
"The agent that we decided on – I had actually seen him working and he's a very, very good closer on deals. He kept us up to date all the way along. As far as the commission was concerned, he was very, very obliging. We agreed on the price – on a percentage and the advertising – and we only had to pay for one lot of advertising. The rest was all included in the percentage fee and we were very, very happy."
"Through the agent they recommended, we ended up with $30,000 more than we thought we'd get. When he rang up to tell us that he sold our house for more than we actually asked, I just couldn't believe it. I said he was joking – my husband wanted to see the contract before he would believe it!"
"When I emailed OpenAgent to tell Tracey, she was very pleased and I thanked her ever so much, because without her help, I wouldn't have been able to do it. I would rate OpenAgent a ten out of ten, because I don't think you can give 11 out of ten."
Read more reviews and OpenAgent testimonials from real customers.