Selling your property while it's tenanted
Every property owner wants the selling process to be as seamless and pain-free as possible, but things can get challenging if the property is an investment property and there are tenants occupying it. You have to rely on other people to make sure the property is clean and presentable at all times, and this can be frustrating if their levels of hygiene are not up to your standards.
But remember, the process will be much easier and much less stressful if you work with the tenant and continue to communicate regularly.
Pros and cons of selling your property while it's rented
There are pros and cons to selling a property with tenants, as opposed to selling it while vacant.
Pros:
You'll continue to receive rent throughout the selling process.
If an investor has their eye on your property, they'll generally be pleased that there is an already existing tenant at settlement. This is because they won't have to search for someone to rent the space, and also they'll being receiving rent immediately following settlement.
Cons:
Generally speaking, legally you must give your tenant 24 hours notice whenever a potential buyer wants to inspect the property, outside of the designated inspection time. This can potentially delay the sale process.
You have little to no control over the standard and presentation of the property. Tenants may leave the place untidy or messy simply because they want to delay the sale or they are too lazy to ensure it is cleaned.
Tenants may be seen as an inconvenience for buyers who want vacant possession of the property upon settlement.
Tenant's rights when selling your house
Inform the tenant of your plans
The sale process can be quite stressful for your tenants. Not only are they facing the possibility of not being able to live in the property once sold, but the burden is also on them to ensure the property is up to scratch for inspections.
The first step you need to take when you decide to sell your property is to inform the tenants as soon as possible. If you are open and honest with them, you are more likely to get cooperation in return. Plus it gives them time to find an alternative place to live, in case an investor does not buy the property.
It is common to offer the tenant some form of compensation for their troubles. Sometimes this means a reduction in rent for the sale period, other times it means a week or two rent-free. Whatever your decision, this shows that you care about them and that you understand they will need to do a bit more work to ensure the property can be inspected on a weekly basis.
It is possible that your tenant may choose to find another place to live as soon as you inform them of you decision to sell. If this is the case, document the process to show that both parties have agreed and signed for the finalisation of the lease. This means there is no room for confusion and, if anything gets disputed, you have the supporting documents.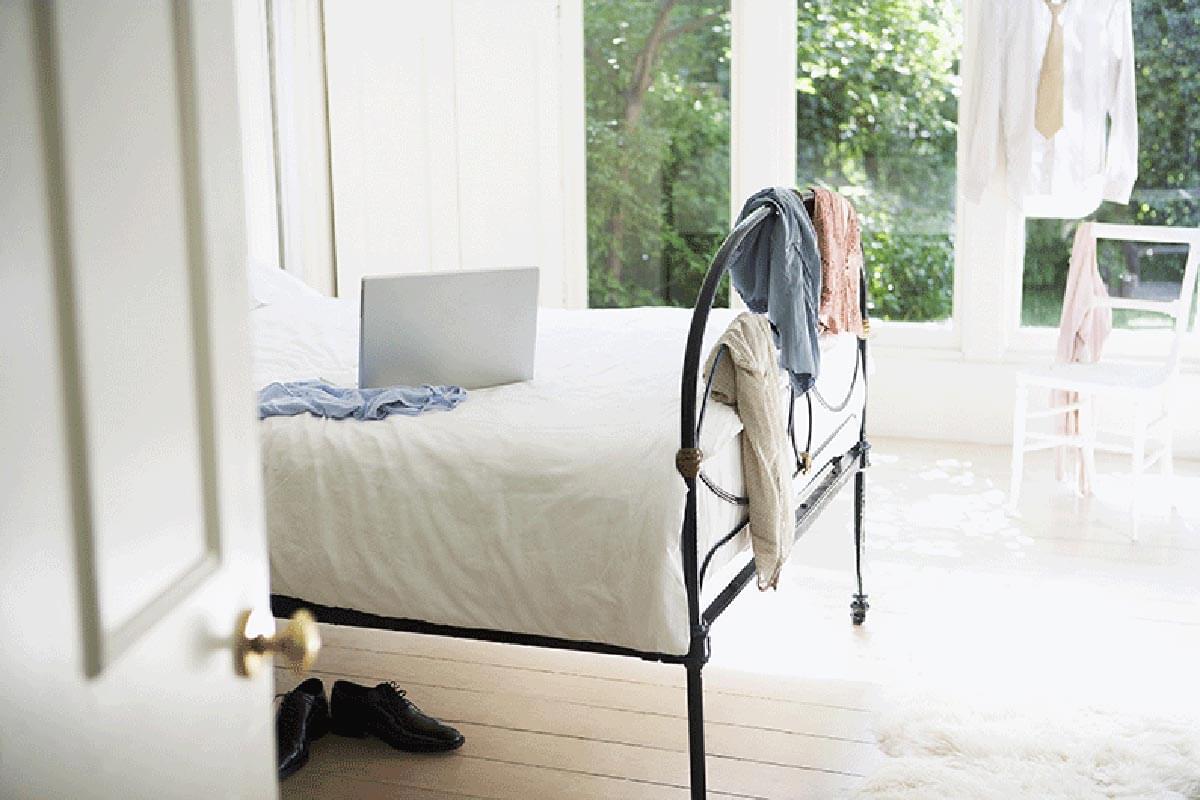 Depending on the state the property is in, the tenant will have different rights concerning breaking the lease. For example, in NSW unless you advised the tenant of your intention to sell when they initially signed the lease, they are able to break the lease when they wish during the selling process. These rules differ according to which state you live in, so it's important you research your rights and obligations during this time.
Your property manager or real estate agent will be able to help you with any legal questions you may have during the process.
Notice for the tenant
Throughout the sales process, it's important to understand your rental agreement, especially with regards to notice requirements to vacate. This would generally occur if the new owner requests that the property be vacant upon settlement.
This means, following the exchange of contracts, you must give your tenant enough notice, according to your state's legislation, of the new owner's intention.
NSW: 30 days written notice for a fixed-term agreement or 90 days for a periodic agreement.
QLD: four weeks written notice.
VIC: 60 days written notice.
WA: 30 days written notice.
NT: 42 days written notice.
TAS: 28 days written notice.
SA: 60 days written notice.
This is also the case if you wish to only start the selling process once the property is vacant.
Notice of attornment 
A notice of attornment is a legal document that is typically used in the case of a change in ownership or transfer of a leased property.
The notice of attornment serves as a formal communication to the tenant, ensuring that they are aware of the change in ownership or landlord and providing them with instructions on how to proceed. 
It establishes the new relationship between the tenant and the new owner/landlord, including rent payment arrangements and other lease terms that will remain in effect.
While it is not a legal requirement mandated by Australian law, providing a notice of attornment is considered a standard practice in real estate transactions involving a change in ownership or transfer of a leased property.
House inspections while having tenants
When it comes to open houses, you always need to remember that someone is living in the property. You need to be sensitive to and considerate of the tenant and their belongings.
The best thing you can do is to keep the lines of communication open. Together with your agent, try to find an inspection time that suits all parties. And remember to be clear with your tenants that despite allocated inspection times, people may want to come through privately.
It's reasonable to expect that your property should be well maintained throughout the selling process. And remember to encourage tenants to be open with you, whether directly or through your property manager, regarding any concerns they have.
Our OpenAgent Smart Seller's Guide is a great resource if you have other questions or concerns when selling your home. Or alternatively, contact us and see how we can help you through the selling process.
What is a notice of attornment?

Can you sell your house while having tenants?

How much notice do you need to give your tenants?