What to look for when buying an investment property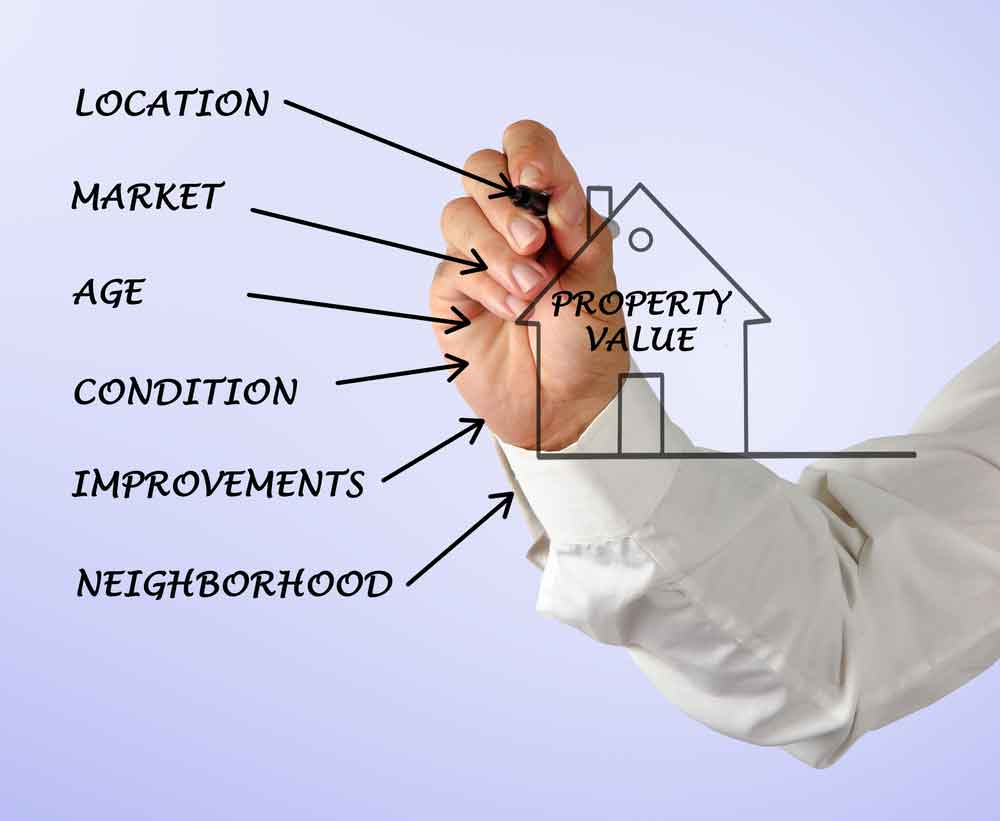 When buying an investment property, there is generally a lot less emotion involved than when buying your own home. You'll want it to be in a good area, and to be a property that will produce sound yields and has potential for growth. While you also want an investment property to be good quality and nice to live in, your tastes and feelings shouldn't come into play as you won't be the one living there. However, if it's possible that down the line you will want to downsize/upsize into your investment property, you should keep this in mind when looking at potential properties.
So what do you need to consider when purchasing an investment? Here's a handy breakdown.
Capital growth and rental income
The reason you invest in anything is to make money, so capital growth is the most important thing. Where are you buying? What is around? Is there potential for more development, or will demand outstrip supply? These are the questions that will generally increase your value if you choose somewhere with them in mind.
If you want to put a figure on it, purchase properties that have the potential to double in value every seven to ten years.
Rental income is the other important factor. You want to purchase a property that will consistently rent so you can ensure a steady cash flow. You should also have the ability to increase the rental return each year if desired.
Both capital growth and rental income rely on a number of factors.
Location
Recent sales prices in the area
Current rental prices in the area
Interest in the area – current and predicted future interest. Do your research, and find out what areas do well in the rental market.
The type of property
The amenities of the building if it's an apartment.
Aesthetics
While it's not a home for you, it will still be a home for someone and so it should appeal to a broad range of possible tenants. Is it clean, in good condition and does it have a good layout? The property should flow from room to room; if it's not configured correctly, it may put tenants off.
Remember to also consider the age and condition of the property and facilities, as well as the common areas. Check the condition of the roof, the structure and the gardens. Make sure there are no leaks or dampness in the property, and that no major works need to be done before you can rent it out (unless you have taken this into consideration both financially and timewise).
If it can be rented out as is then that's great, but potential to renovate or revamp in the future should also be considered. The ability to add value to the property is a good tick, as it will increase rental returns. Don't immediately write off a property just because it needs a paint job or the kitchen cabinets need to be replaced - these are small fixes that can be done straightaway with the prospect of bringing in higher rent.
You also want the property to appeal to a number of tenants. Remember, competition not only means you'll have the pick of the bunch when it comes to choosing a tenant but it also potentially means higher rents.
Location
It's recommended that you don't purchase an investment property in a location that you're not familiar or comfortable with. If you're purchasing out of your home city, do the research. The same goes for if you're purchasing across town. Look at the other properties that are for sale and renting in the area, and speak to the local real estate agents for insights.
Once you've decided where you'll be investing, there are still loads of elements to consider:
What side of the street is it on, and is that side more favourable?
What is the proximity to the CBD or business area?
What is the proximity to local schools?
Where are the local shops? Are they in walking distance, or will tenants have to get in the car or on the bus to buy a carton of milk?
How close is it to public transport options?
What other amenities are close by?
Features
With any rental property, you want it to appeal to the most amount of tenants. Look for properties that offer that little something extra, like a second bathroom or a lock-up garage. Also look at properties that appeal to many segments. Whether it's a young couple, a small family or retirees, you want your property to appeal to all markets.
For example, a building with level access and a lift will appeal to a retiree, as they may not be able to manage stairs too much longer. However, it will also appeal to a young couple looking to start a family. With a baby and groceries to manage, the lift will be much more attractive than three flights of stairs.
Remember it's a long-term investment
Investing in property is not a short-term matter - you should be in it for the long haul. It's important to make sure you can maintain payments over the length of ownership, and while rent will be coming in, it's important to budget for if the rent doesn't cover the mortgage, bills, rates as well as any other issues that may pop up. Always have a backup finance option in place in case circumstances change, such as the property is uninhabitable for a short period of time or the local property rentals change.