What to look for in a property manager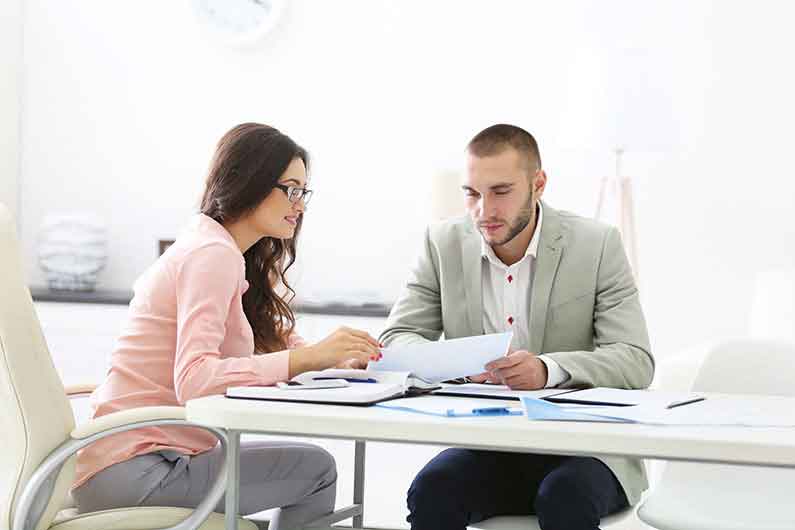 When you purchase an investment property, the main question will generally be: do you manage the property yourself or employee the services of a property manager?
The everyday ins and outs of maintaining the property may be a bit much to take on, particularly if you have several investment properties in your portfolio. That's why for some people, bringing in the services of a property manager to manage the tenant helps protect their investment.
In fact, according to the Real Estate Institute of Australia, 54% of properties around Australia are managed by a property manager.
But choosing a property manager is not as simple as picking the first one you find through a Google search. There are questions you should be asking and information you should never be afraid to request. You may even have some specific requirements that they need to satisfy. But how do you know who to choose?
The questions you need to ask
There are some key questions you need to be asking the property managers you are considering.
1. Industry knowledge
When choosing a property manager, knowing the area and the industry is key. It's helpful to have a property manager who works and/or lives locally as this generally means they are up to speed with what's going on and what people are looking for in a rental property.
Ask potential managers about their current clients, their knowledge of the current rental market and what may happen in the future. This is especially key if they have similar listings to yours.
Also, don't be afraid to speak to current clients (if you know any).
2. How they plan to fill your property
When you settle the property purchase, there may be some touch ups you wish to do before the property manager can even start to market your property. Remember, you want to present it at its finest. So it's important you get the information you need so you understand just how quickly they believe they can find a tenant.
How are they going to advertise? Are they going to tell key people they are in contact with who they know are looking for the kind of place you're offering? Or are they going to go the full Monty with advertising online, in their window and in the paper?
Besides actually asking them, a good way to figure this out is to look at their current campaigns. The majority of rentals are now advertised online, and there are millions of people around Australia who are currently renting property. So understanding how best to reach them is imperative.
Another key consideration is when your property is empty, that is between tenants, how quickly can they get a new tenant in? Every day your property is sitting empty, you are losing out on income.
3. Managing the property
Being a landlord comes with a wealth of responsibilities, regardless of whether your portfolio is residential or commercial. Your priority should always be your tenants – looking after them when needed yet being firm when required. Managing this relationship is one of, if not the, most important aspects of property investment.
The key considerations for your property manager are:
How quickly they can resolve issues when they crop up?
How do they handle emergencies?
How do they handle difficult tenants?
How often do they carry out inspections?
How do they handle tenants who are late with rental payments?
4. Other things to consider
Of course, there are a plethora of other things you need to consider. For example, getting along with your property manager is vital. While you don't have to be best friends, having a level of mutual respect is crucial. You need to be able to rely on your property manager to get a lot done, and they need to remember that you are the landlord and ultimately, decisions are up to you. Being able to be open and honest with your property manager will make the whole process a lot easier.
A strong reputation is also something to look at. Reputations do not form overnight, so if they have good standing in the community and the real estate industry, and good online reviews, it means they're doing something right. A good reputation often means they provide a high quality and responsible service, and that they are responsive and professional – all vital to the property management of your property.
And finally, you need to weigh up their communication skills. A property manager needs to communicate with several people regarding one property, often all at once. They need to talk to tenants, landlords, and any trades people or service people required to keep the property in working order. Their ability to manage the property effectively and will strongly rely on their ability to communicate openly, objectively and firmly.
Choosing the right one
Ultimately, a professional, personable and trained property manager is going to be the best fit. If need be, speak to family and friends, and even speak to people in the wider community, to get recommendations. Do your research by using online real estate agent reviews and don't be afraid to ask questions, even difficult ones.
Remember, your property is one of your largest assets and the income you derive from your investment property can make a big difference to your way of life. Finding the right person to manage your property can make or break that income.