Styling your house for a sale in 2023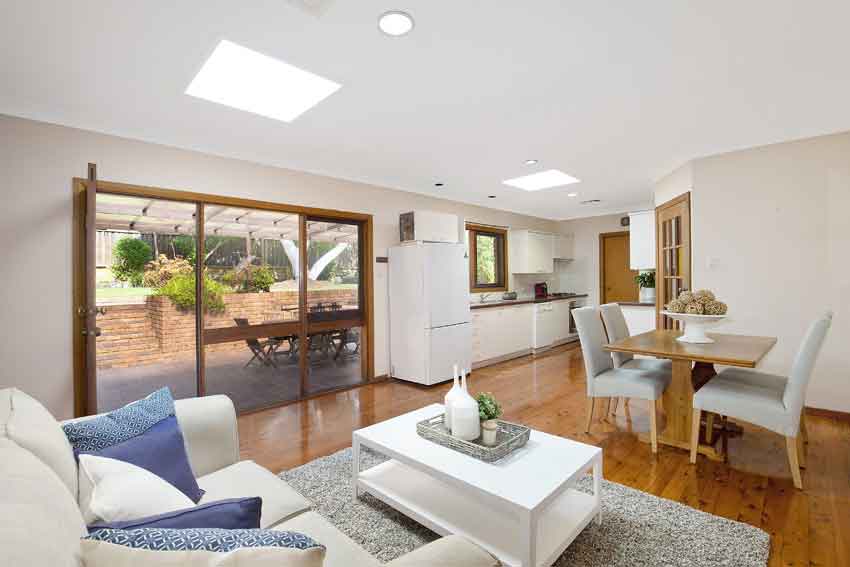 Sydney-based journalist Zilla Efrat recently styled her home for sale. Here's what she learnt along the way. Zilla is a freelance journalist and editor with more than 26 years' experience covering financial and business topics for various magazines, newspapers and websites.
I recently had my house styled before putting it on the market for sale. Here's what I learnt:
It does pay to have your home styled before selling
We certainly believe it was worth it. It cost us $3,500 to style our five-bedroom home, including delivery costs, but I think it added thousands to the price tag. From looking like a typical busy family home which had accumulated a lot of furniture and ornaments over 16 years, our house suddenly had a minimalistic, up-market feel.
With so many properties on the market competing against yours and your home likely to be your biggest investment, it does pay to give it the biggest chance of looking its best, using a pair of experienced, impartial eyes.
It's important to have a thick skin
Before styling, friends, family and stylists all gave us their advice on what furniture to use, where to move it and what to get rid of. I never realised that my prized purchases and family heirlooms were considered so unattractive or old fashioned to some people. Remember: everyone has different taste. Besides, your style and creativity are not what styling your home for sale is about.
Styling helps your home appeal to a wider market; this isn't for Vogue magazine
The last thing you want when styling your home for sale is for people to look at your stuff, see "you" in your house or to be distracted from your house by what's in it. You want them to forget about who lives in the house and imagine themselves in it and what they can do with it. You want them to see the space they can use and to perhaps give them some ideas on how to use it.
Go with your gut
I didn't chose the first stylist that I met. Even though she was highly recommended by our agents, her ideas and photos of her furniture somehow did not gel with me. When I met the second stylist, I could tell instantly that we were on the same page and her creative ideas made sense to me. I could see that she had done this many times before and that she was trying to use as much of our existing furniture as possible, to keep our costs down.
Have a plan for storage and coordination
The aim of styling is to make your space look as big and appealing as possible. This means that you are likely to have to remove certain pieces of furniture and a lot of clutter. You will need to plan how to do this and it should involve everyone living in the house. What will you keep and where you will keep it? What you will dispose of and how? Who will do what?
Start early
We didn't and thus began a mad rush of clearing out old papers and all the stuff we didn't need and had hoarded for 16 years. We were also downsizing. If I had more time, perhaps I could have sold some furniture on Gumtree or eBay. But I didn't and decided to give what I no longer needed to charity. Sadly, the major charities I called were happy to collect my furniture, but were very busy and needed to be notified at least a month in advance.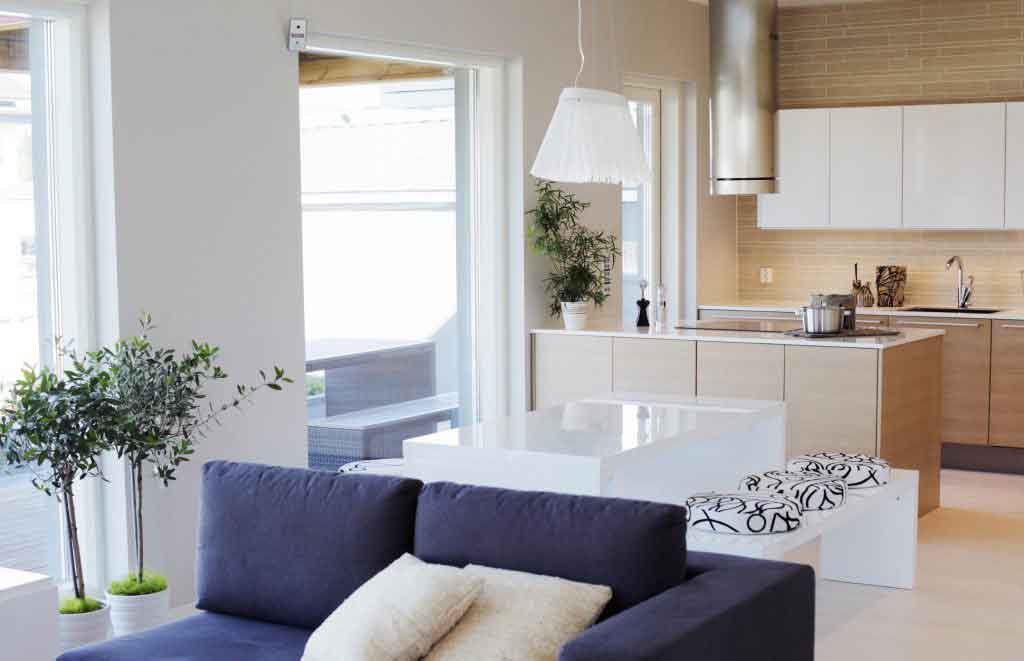 Getting rid of stuff can be challenging
It comes with a financial and emotional cost. Ahead of the styling, we had to hire a skip bin and arranged several council pick-ups. What worked, though, was to put things on the pavement around council pick up time. You'd be surprised what people took. I also advertised free stuff on a website called Zilch and a local Facebook community swap page. And, we had to resort to storing a lot of stuff in my mothers' garage. While it is a challenging process, remember that your stylist has expertise in decorating and staging your home for sale.
What was styled
Our stylist used as much of our furniture as possible and supplemented this with a range of items. For example, she turned a room previously used for casual eating into both a casual eating and sitting area by using smaller furniture. Most of our paintings were removed and replaced with fewer neutral pictures. New bedding was supplied with plush and decorative pillows and throws. And every room got new lamps. All desks got new chairs. The stylist also placed a small set of outdoor furniture on one deck to highlight its expansive bush views. My bathrooms were not styled and I was advised to buy neutral white towels to hang in them.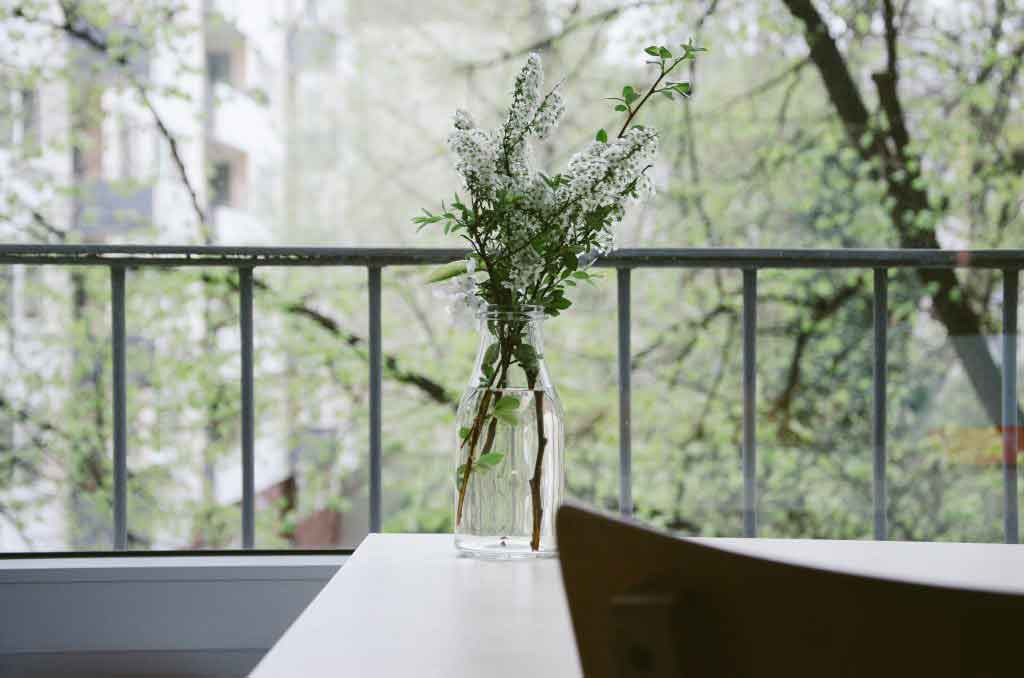 Living with the styling
You can't sleep on the bedding supplied. You put this out before the house is open for inspection. It's advisable to take photos of each layout with your phone so that you know how to recreate it. Have a place to store the loaned bedding when it's not being used and find a system for hiding away your own bedding and personal items to make open inspections easier. Buyers are likely to take a sneak in your cupboards so these may not be the best place to hide things. I used my linen cupboard, laundry basket and in emergencies, the boot of my car.
Read: 10 Common Home Presentation Mistakes
The contract
Stylists have different packages on offer and the costs will depend on how many rooms need to be styled. It appears that furniture and accessories are usually rented on a six-week basis. This covers the four-week marketing campaign by real estate agents as well as some time before to take photos and prepare the brochure. If you can, try to negotiate a low fee or no fee for extra weeks if your house takes longer to sell than expected. Read the stylist's contract carefully and take care with the stylist's furniture and ornaments. If you damage them, you pay for them. Be sure to take a careful look at the furniture when you receive it and point out or take photos of any damage to the furniture as quickly as possible.
Keep your sense of humour
I found the process of decluttering and downsizing – and then living through four weeks of styling and trying to present a perfect home for open inspections – harder than expected. It all takes time and is stressful. It's important to keep a good mindset through the process and to plan some relaxing distractions for you and your family.