We found 39 real estate agents in Austral, NSW 2179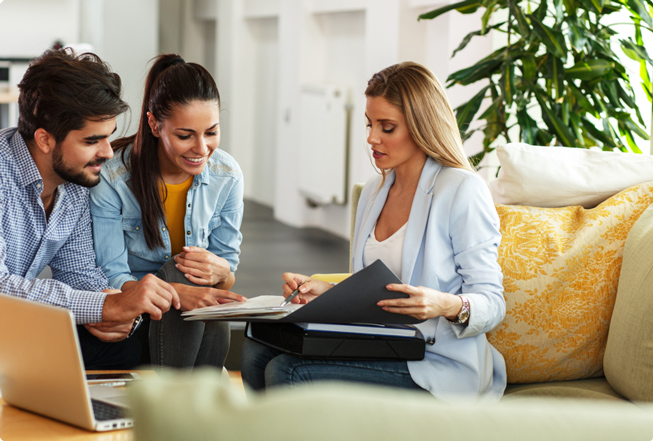 We're not your average agent directory
Tell us a little bit more about your property and we'll give you a tailored agent shortlist. Plus ongoing support afterwards if you need it.
Get my tailored shortlist
How much is the real estate fee for selling a house in Austral?
Real estate agent fees vary from suburb to suburb, especially when considering urban vs rural areas. Average real estate agent commission in Austral currently sits at 2.19% which compares well nationally, with average rates sitting between 1.6% and 4%. Marketing costs also need to be considered, which can often be a fee separate of the commission rate. It is important to discuss and negotiate these terms with the right agent when considering selling a property in Austral.
Austral property market insights
Disclaimer
The CoreLogic Data provided in this publication is of a general nature and should not be construed as specific advice or relied upon in lieu of appropriate professional advice.

While CoreLogic uses commercially reasonable efforts to ensure the CoreLogic Data is current, CoreLogic does not warrant the accuracy, currency or completeness of the CoreLogic Data and to the full extent permitted by law excludes liability for any loss or damage howsoever arising (including through negligence) in connection with the CoreLogic Data.

This publication reproduces materials and content owned or licenced by RP Data Pty Ltd trading as CoreLogic Asia Pacific (CoreLogic) and may include data, statistics, estimates, indices, photographs, maps, tools, calculators (including their outputs), commentary, reports and other information (CoreLogic Data).
© Copyright 2021. CoreLogic and its licensors are the sole and exclusive owners of all rights, title and interest (including intellectual property rights) the CoreLogic Data contained in this publication. All rights reserved.
What's it like living in Austral?
Austral is a suburb 42km south-west of Sydney's CBD, located in the City of Liverpool Council. It's a rural community with plenty of farmland for sale, however, the area is benefiting from recent rezoning projects by the State government, which has resulted in a boom in development opportunities and houses for sale in Austral. Home to 3024 residents, the township of Austral has a sports ground, tennis courts, bowling, skate-ramp as well as the W V Scott Memorial park. Austral has a large percentage of Italian residents, so it's no accident that there is an abundance of authentic pizza shops and traditional Italian restaurants in the vicinity. Recent state and federal investment in transport infrastructure has seen the opening of a railway station in the neighbouring suburb of Leppington which, combined with the 853/855 buses, gives residents of Austral homes access to the Sydney city centre. Bringelly road provides a 20-minute connection to the centre of Liverpool, where residents can connect to inner Sydney via the M7.
53km
Distance to Sydney CBD