We found 45 real estate agents in Epping, NSW 2121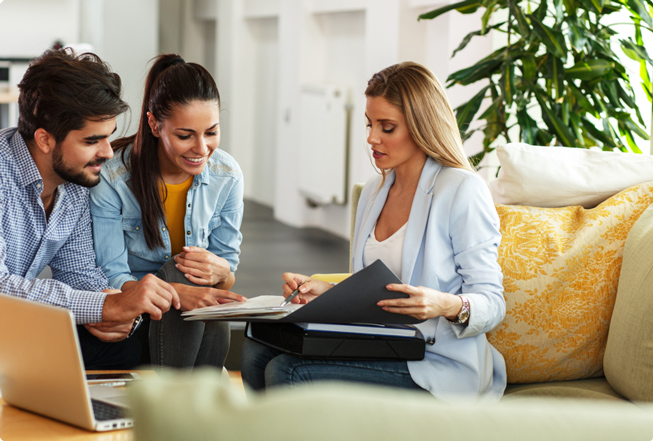 We're not your average agent directory
Tell us a little bit more about your property and we'll give you a tailored agent shortlist. Plus ongoing support afterwards if you need it.
Get my tailored shortlist
How much is the real estate fee for selling a house in Epping?
The average real estate agent fees in Epping are 2.17%, which falls within the state average of approximately 2% and 2.5%. It is important to consider that not all real estate agents calculate commission in the same way. Some may use a tiered commission rate, while others may offer low rates not inclusive of marketing and advertising fees. For this reason, be sure to negotiate with your agent terms and conditions of a commission structure that is suitable for you.
Epping property market insights
Disclaimer
The CoreLogic Data provided in this publication is of a general nature and should not be construed as specific advice or relied upon in lieu of appropriate professional advice.

While CoreLogic uses commercially reasonable efforts to ensure the CoreLogic Data is current, CoreLogic does not warrant the accuracy, currency or completeness of the CoreLogic Data and to the full extent permitted by law excludes all loss or damage howsoever arising (including through negligence) in connection with the CoreLogic Data.

This publication reproduces materials and content owned or licenced by RP Data Pty Ltd trading as CoreLogic Asia Pacific (CoreLogic) and may include data, statistics, estimates, indices, photographs, maps, tools, calculators (including their outputs), commentary, reports and other information (CoreLogic Data).
© Copyright 2023. CoreLogic and its licensors are the sole and exclusive owners of all rights, title and interest (including intellectual property rights) the CoreLogic Data contained in this publication. All rights reserved.
What's it like living in Epping?
Epping lies 18km north-west of Sydney CBD within the City of Paramatta council and offers great accessibility to the Sydney CBD as well as Paramatta, with the train ride either way, over in half an hour. The area is close to churches and schools as well as Macquarie University and the town centre is home to multiple parks, community centres and a library. Demographically, Epping is multicultural, as well as highly varied, with residents equally likely to be a student as a retiree. Similarly, properties in Epping are just as likely to be stand-alone houses on wide leafy streets as multiplexes or higher rise apartments. Most modern developments, however, tend to be the latte. Family houses tend to be older, with many streets lined exclusively with grand federation properties, some having seen renovations and some requiring work. The main commercial areas of Epping lie parallel to the station and include cafes, pubs, specialty shops, and restaurants of all nationalities. The Epping Town Centre is expected to be extensively developed as part of the NSW governments Urban Renewal Program, which has seen zoning changes over 54 hectares. The future of Epping will see an influx of high rise buildings and modernisation of the town centre, both likely to increase land value, making houses in Epping a perfect investment opportunity.
22km
Distance to Sydney CBD