We found 61 real estate agents in Hurstville, NSW 2220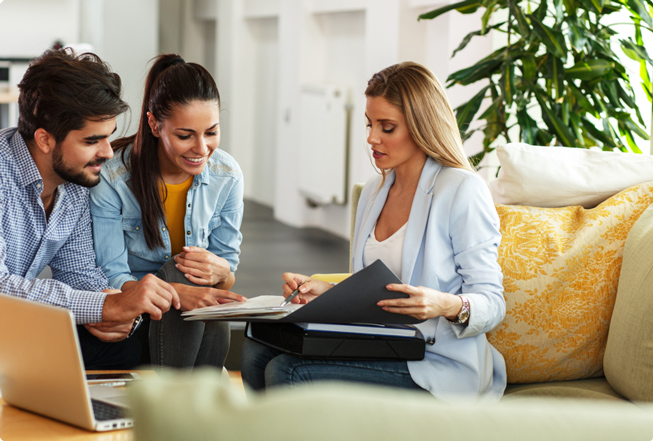 We're not your average agent directory
Tell us a little bit more about your property and we'll give you a tailored agent shortlist. Plus ongoing support afterwards if you need it.
Get my tailored shortlist
How much is the real estate fee for selling a house in Hurstville?
The average commission rate for Hurstville real estate agents sits at 1.96%, which is close to the NSW average range of 2% to 2.5%. It is important to consider marketing and advertising fees, as this can be a cost not factored into the commission price. A tiered commission rate should be considered, as it can be a good way to incentivise your agent and achieve a better sale price.
Hurstville property market insights
Disclaimer
The CoreLogic Data provided in this publication is of a general nature and should not be construed as specific advice or relied upon in lieu of appropriate professional advice.

While CoreLogic uses commercially reasonable efforts to ensure the CoreLogic Data is current, CoreLogic does not warrant the accuracy, currency or completeness of the CoreLogic Data and to the full extent permitted by law excludes liability for any loss or damage howsoever arising (including through negligence) in connection with the CoreLogic Data.

This publication reproduces materials and content owned or licenced by RP Data Pty Ltd trading as CoreLogic Asia Pacific (CoreLogic) and may include data, statistics, estimates, indices, photographs, maps, tools, calculators (including their outputs), commentary, reports and other information (CoreLogic Data).
© Copyright 2021. CoreLogic and its licensors are the sole and exclusive owners of all rights, title and interest (including intellectual property rights) the CoreLogic Data contained in this publication. All rights reserved.
What's it like living in Hurstville?
Within a half hour commute to the City, Hurstville provides its own little CBD for the southern suburbs, rich in multicultural influence. The main commercial strip lies along Forest Road, north of Hurstville train station. Westfield Hurstville and Hurstville Central are the areas main shopping centres, however, there are many smaller retail outlets. A large Chinese population has contributed towards many specialty stores and small businesses, as well as authentic and delicious restaurants. The real estate landscape in Hurstville consists of many brick and double brick houses, as well as apartments in large residential buildings. Although older family homes still exist, blocks of land are quickly being snapped up by developers to build modern apartment complexes. Development on the new Hurstville Central Plaza began in 2017, which will provide a civic space between the two major department stores and Hurstville transport interchange.
26km
Distance to Sydney CBD