8 auction tips for a winning bidding strategy
The spring selling season is in full swing, and with it the weekend auctions are heating up. Particularly, in Sydney and Melbourne where clearance rates are currently above 70%.
In Australia, there's still a lot of fear surrounding the auction process with many millennials losing out on a dream home opportunity simply because they're too scared to participate. 
Buying a property through auction can actually be one of the most transparent ways to purchase a home. If you're a first-home buyer or if you just want to brush up on your skills, read on for all the tips for bidding at auction, so you can eliminate the fear once and for all!
Helpful resource: Get a suburb profile for any suburb in Australia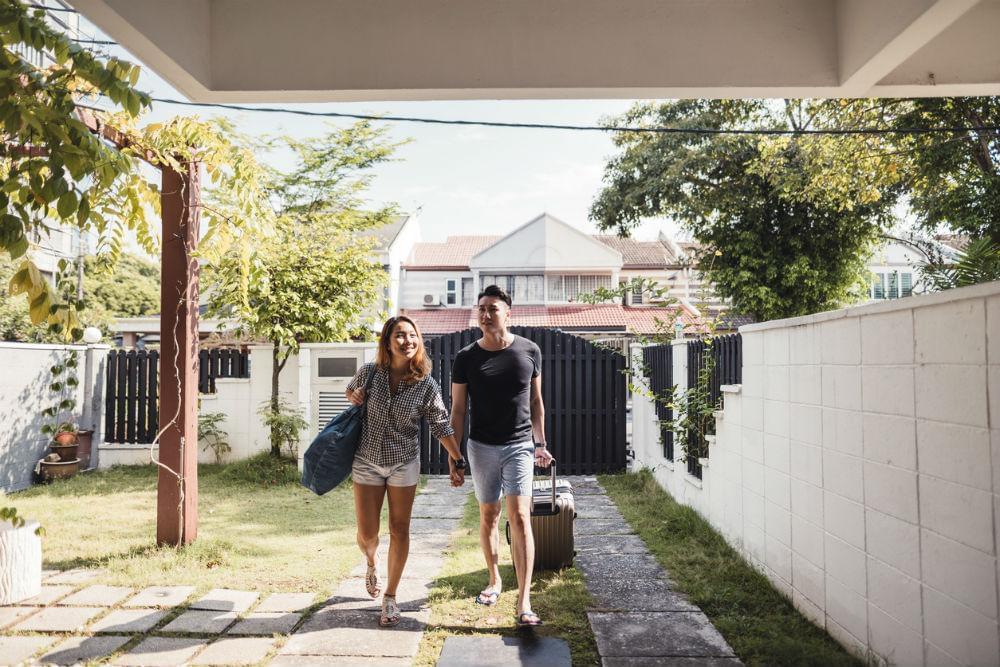 Auction tips for buyers
Auctions are filled with an atmosphere of excitement but also sometimes desperation. Emotions can be raw and when you're bidding, it's easy to lose control and succumb to adrenaline. Don't miss out on your dream home because of the fear of auctions, and of paying more than what the home is worth. 
Instead, ensure you have a game plan in place before you go to auction.
1. Do your homework
Preparation is the first step on your road to a winning auction bidding strategy. Don't go into anything blindly. You need to research the entire auction process so you're not in the dark when you start bidding. Visiting auctions is a good place to start and gives you a chance to observe other people's strategies and behaviours. 
"Visiting auctions is a good place to start and gives you a chance to observe other people's strategies and behaviours"
Inspect multiple properties and find out what they sell for. A real estate agent should be able to provide you with a list of comparable sales for the area to help you price the properties' worth. 
2. Ask someone else to bid for you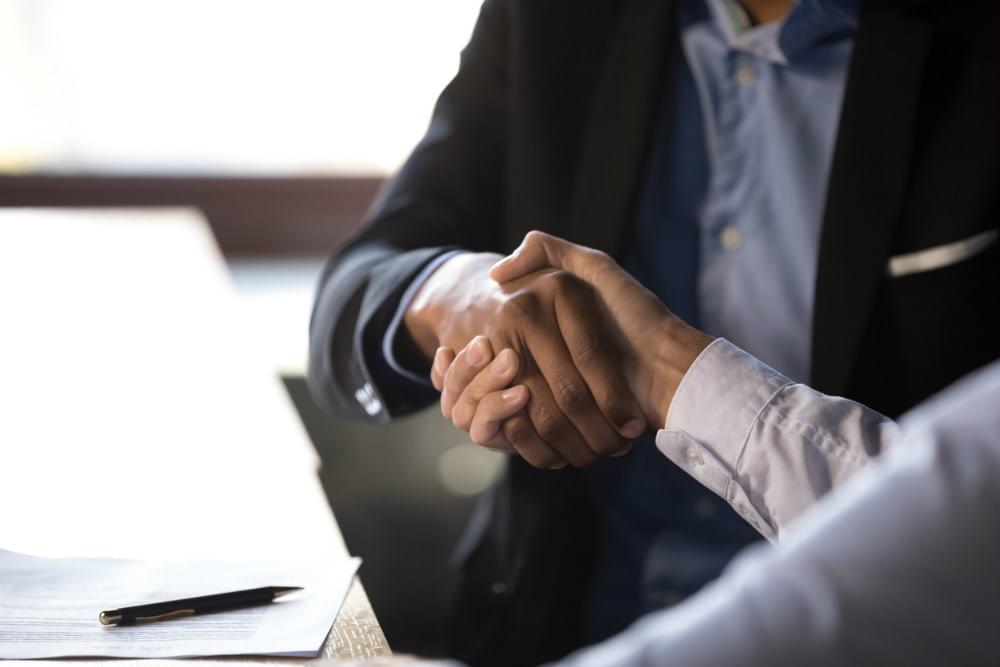 If you're extremely nervous about going to auction and it's your first time buying a home, it's a good idea to employ the help of a licensed professional. You can organise for a buyer's agent to bid for you on the day. 
Alternatively, a friend or family member with experience at auctions may be able to help on your behalf. There is paperwork to do when someone else is representing you at auction, so make sure you have that done prior to the day. 
3. Get there early
Arriving early not only gives you the advantage of finding the best place to bid from, but you will also be able to figure out how many other bidders you will be up against. Where you stand will also determine what you can see taking place during the auction.
4. Body language
Yours and theirs! When you walk into an auction room, you absolutely must project confidence. Yes, you need to be watching your opponents body language, but don't forget to master your own or you could end up in deep water, flailing. 
Try not to give away much - if anything at all - through your body language. For instance, slumping shoulders can mean you're reaching your limit.
Stand tall and remain unwaveringly confident. Remember that when you bid confidently and without hesitation this can also put others off their game. 
When it comes to watching your competition, look for signs that they may be nearing their limit. These can include:
Hesitation
Having an in depth conversation mid-auction with their partner or agent
Making a phone call
Couples looking directly at each other
Finally, don't forget to watch the auctioneer. Ultimately, they're working for the seller. This means they're going to be creating a sense of urgency in the hopes of getting bidders in a frenzy. One way they do this is by grabbing the gavel, which makes bidders think the reserve price may have been met. 
"Stand tall and remain unwaveringly confidently! This can put others off their game" 
5. When to bid and how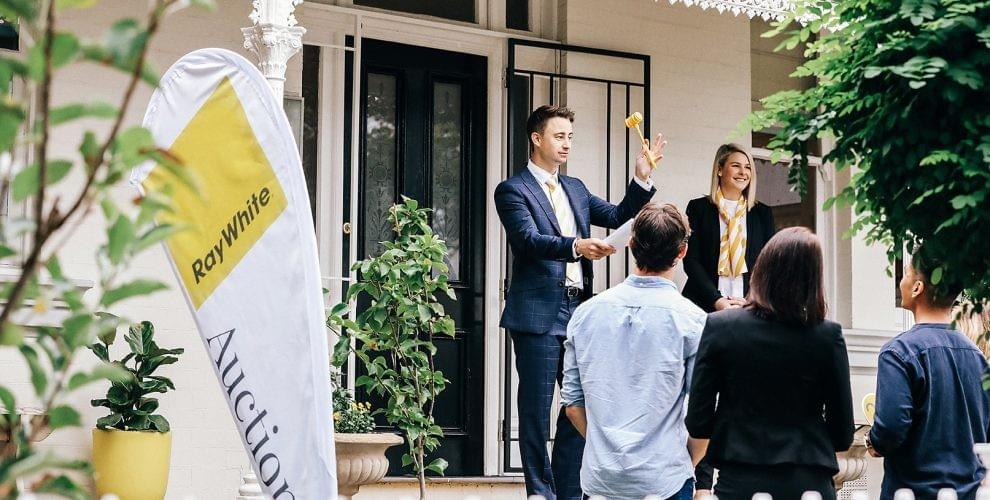 Should you open the bid high or low? This is a much disputed question which has many experts divided. Some say you should open your bid high as it could immediately expunge some of the competition and see you as a strong contender.
The point here is to close somewhere close to the reserve. Keep in mind a property won't sell below reserve, so this strategy could work for you as long as you bid assertively, while keeping your own budget in mind. 
Waiting to watch and see what others are doing is not recommended as you would want to take some control of the situation. You can do this less aggressively by bidding early and low and setting a slow pace.
This gives you time to settle your nerves for when the property meets the reserve and the bidding heats ups. 
Make sure you always call out your offer in full, not just in the increments of your bid. For example, say $750,000 instead of the increment of $5,000 or $10,000.
6. Set the pace
You can take control over the direction the auction goes in by the way in which you bid. Don't feel hurried by the auctioneer or other bidders - set a pace and go slowly if you want to. This can actually keep the sale price lower. If an auctioneer is calling for a larger bid of say $10,000, you are well within your rights to slow it down, take control and offer $5,000.
Many experts agree that a good auction bidding strategy that helps you change the pace is by avoiding round numbers. Bidding in odd increments can confuse the competition and throw them off their game. It also slows the momentum of the auction, while the auctioneer adds the numbers up!
"Bidding in odd increments can confuse the competition and slow the momentum of the auction"
If a competitor delivers a knock-out bid, using this strategy to deliver your own odd number bid just a little higher can shake their confidence while keeping you in front. Just remember not to overuse this strategy as you do want to keep the competition guessing.
7. Stick to your budget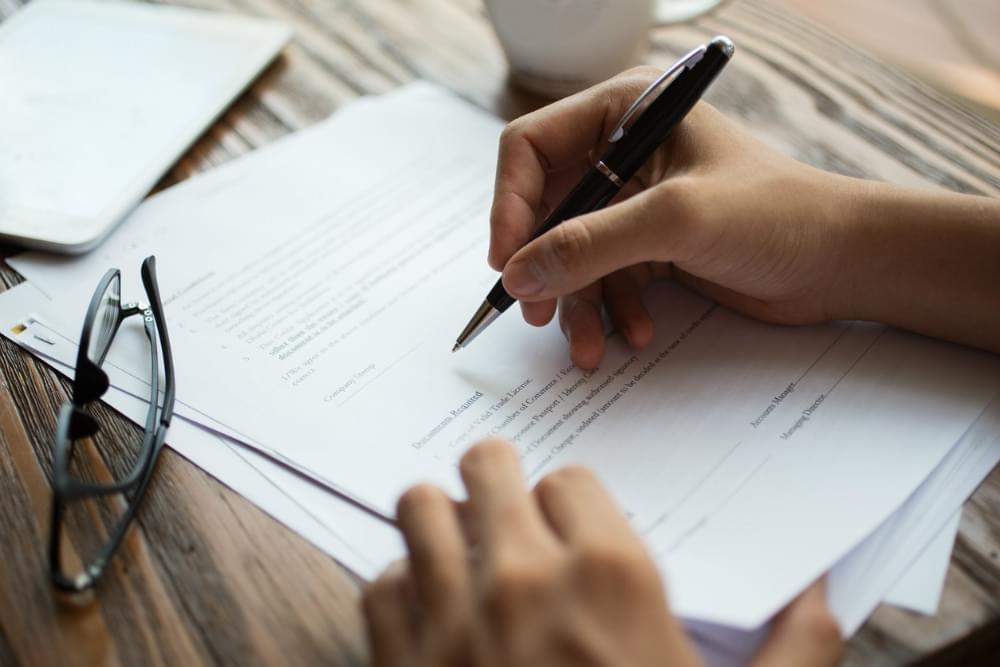 Of all the house auction tips we're talking about, this one is crucial! The worst thing you can do to yourself is get emotionally attached to the property - even if it does seem like it's your dream home and meant to be!
If you're emotionally vested in a property that's going to auction, there's a big chance you'll make a heated decision in the moment and bid past your upper limit. This will leave you with a lot of after-purchase anxiety. 
Essentially, you should limit your budget to what the bank is willing to loan you plus your deposit. And stick to it! Aim to get pre-approval from the bank. If you win the auction on the day, you'll need to be prepared to hand over your 10% deposit.
8. What to do if it's going to pass in
It's not uncommon for properties to pass in at auction. This means the highest bid didn't meet the vendor's reserve price. The property is then "passed in" to the highest bidder to be the first to negotiate with the selling agent.
If an auction looks like it's going to pass in, make sure you're the highest bidder. At this stage, find out what the vendor's reserve is and see what the lowest price they will accept is now.