Best suburbs to invest in Canberra 2022
If you're thinking of selling or buying property in Canberra in 2022, then you've come to the right place.
With the ACT a hot option for investors and home buyers, we've rounded up the latest data from property experts to discover the best Canberra suburbs for investment in 2022. 
To begin, let's see how the market performed in 2021 and what it means for Canberra property prices in 2022.
What did the property market in Canberra look like in 2021?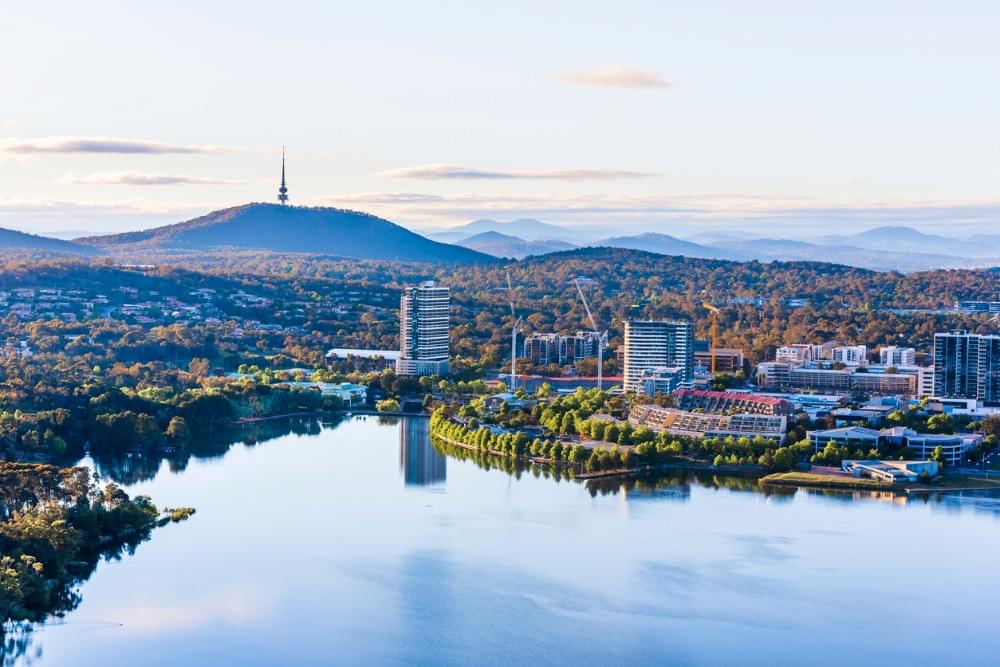 The Canberra property market has performed steadily over the past couple of years. This trend continued through 2021 with some record-breaking house price rises.
Overall, the Domain September 2021 House Price Report records Canberra house prices as experiencing  the highest rate of growth across all the cities since the start of the Covid pandemic, rising +38.4 per cent.  
In the quarter ending September 2021, Canberra recorded its highest ever median house price of $1.074 million. This figure reflects a growth of +32.4 per cent over the year to September— the largest hike in Canberra's house price history. Due to these strong returns, Canberra became Australia's second most expensive city to buy a house.  
Following on into the next quarter, the CoreLogic Hedonic Home Value Index shows Canberra property prices increased +24.5 per cent over the year to 1 December 2021.
House prices rose +27.2 per cent to record a median value of $999,755 during this time. Units achieved +14.4 per cent price growth and a median value of $568,308.
Capping off results to the end of 2021, the CoreLogic Home Property Value Index records median house prices rising +27.17 per cent during the year ending 31 December. Units had a strong finish, with +16.76 per cent overall price growth.
The CoreLogic Property Market Indicator Summary digs deeper by breaking results down into private treaty and auction sales during the week ending 19 December 2021. Both give a good indication of the heat still fuelling the current Canberra property market.
Sales by private treaty saw the median house price reach $837,500 while the median unit price reached $529,000. Houses spent a median 29 days on the market during the reported four weeks to 19 December, comparable to the median 28 days in Sydney, Melbourne, and Perth.
Interestingly, the week ending 19 December was Canberra's busiest week for auctions since records began in 2008. Canberra topped the nation with the highest preliminary clearance rate of +73 per cent.
Canberra housing market forecast 2022 
BuyersBuyers Property Investor Special Report 2021/22 predicts continued strong demand for houses in Canberra, describing it as, "the most resilient property market in the country."
BuyersBuyers link the ongoing strength of Canberra property prices to the robust employment figures maintained by the ACT. These figures are "a key driver in the ability of the property market to deliver solid price growth following the peak [of Covid]."
A low unemployment rate of 4 per cent plus the role of the government as the ACT's major direct and indirect employer means the risk of house price reductions "is low at this point of time."
The McGrath Report 2022 is similarly optimistic, citing "job growth and enduring economic strength," as continuing the high demand for housing. McGrath cites the capital's open spaces, relatively small population, low density, and world-class amenities within walking distance as driving rising house prices.
How are Canberra house prices expected to change in 2022?
Pete Wargent, BuyersBuyers co-founder and international buyer's agent, says while the Canberra market is currently "going ballistic," such price growth is ultimately unsustainable.
"The problem is, when you're investing in a market that's already gone through that kind of a boom … you've missed the bulk of the cycle and eventually, it'll go into reverse."
Pete predicts changes by APRA to lending standards in 2022 will impact the overall market. Restricted borrowing capacities, "will probably push buyers down a price bracket or two."
The QBE Australian Housing Outlook agrees housing price growth in Canberra will taper, anticipating +19 per cent median house price growth in 2021/22.
While this figure is a decrease, it is a higher projection than other estimates for Canberra property prices in 2022.
The ANZ's Australia's Housing Rolling Over forecast released 18 November 2021 predicts house prices in Canberra to rise a modest +4 per cent. Comparably, SQM Research's Boom and Bust Report 2022 predicts a +5 per cent to +9 per cent rise in dwelling prices. CommBank's forecast sits roughly in between at +7 per cent. 
If these estimates seem low, bear in mind how the ACT's strong economy has avoided historical price drops. QBE says the resilience of Canberra's local economy buoys the property market; "Canberra was one of the few markets to not see prices decline in the June 2020 quarter."    
What's the Canberra apartment market like?
 As we saw, CoreLogic reports the Canberra apartment market ended 2021 with an overall +16.76 per cent price growth.
This figure fits within a wider growth trend that began with the pandemic. The Property Update blog shows unit prices in Canberra rose +9.4 per cent during this time, "the highest rate of growth across all of Australia's cities."
These results are impressive, but unfortunately mask ongoing risks facing the Canberra apartment market. These risks are of particular interest when considering units as a property investment in Canberra.
 In its September 2021 report, Domain records Canberra unit prices experienced a decline, down -2.9 per cent to a median of price of $489,710. At the time, this figure pivoted "the run of annual growth into negative territory, down -2.6 per cent. 
While CoreLogic shows the market recovered through December, real estate experts continue to highlight the issues that are likely to inhibit price growth in the future.       
BuyersBuyers warns the ACT unit market is subject to heightened risk due to an increase of new dwellings relative to population growth, plus the overall preference of buyers for houses.
Similarly, the Property Update blog sees a recent development boom as constraining unit price growth. SQM adds a "general caution" in the market arising from the evacuation of occupants from high-profile apartment complexes due to structural defects.
Despite these factors, the Canberra apartment market still returned impressive results at the suburb level.
Realestate.com lists Mawson, ACT as Australia's top-selling suburb for units in 2021, fetching a median price of $535,000. This reflects a huge +80 per cent increase in value over the year.
Barton achieved a +28.8 per cent yearly price growth in the Domain report, finishing with a median price of $670,000.
What are the best suburbs to invest in Canberra 2022?
 If you're interested in property investment in Canberra in 2022, the good news is there are plenty of suburbs to choose from.
The McGrath Report picks Griffith, Hughes, Red Hill, Campbell, and Nicholls as the top suburbs for property investment in Canberra.
These suburbs boast attractive amenities plus access to natural features that are likely to entice buyers in 2022.
Based on increases to house prices, Belconnen and Tuggeranong are two suburbs worth putting on your watchlist. SQM shows house prices in Belconnen rose +25 per cent over 2021, while Tuggeranong house prices rose +21 per cent. They explain that, "2021 is the second year running these two locations have outperformed the Canberra market."
In terms of affordability, Kambah ranked 10th on BuyersBuyers list of Australia's Top 10 affordable suburbs in 2021. Kambah's median house price of $715,991 nevertheless reflected a healthy +22.3 per cent growth over the year.
What's next?
Needless to say, property price predictions are just that: predictions. The ones highlighted above are based on high-level analysis by leading property experts, but even they cannot say with 100% certainty what the future of the Canberra property market holds. As Covid has shown us, the property market can take unexpected twists and turns.