Best suburbs to invest in Perth 2024
As the most affordable major state capital it's no surprise that Perth is having a hot streak, with strong interest from investors, international migrants and arrivals from inter-state. 
If you are wanting to buy a house in Perth or thinking of selling your property there, this article can help. Read on for an overview of the latest stats and expert insights how the Perth property market performed in 2023, and how it is predicted to perform in 2024.
It's also worth bearing in mind that there isn't a single 'housing market' and performance can vary between suburbs in the same city - which is why you need to make sure your research reflects this.
Let's start by looking at how the Perth property market has performed over this year.
What did the property market in Perth look like in 2023?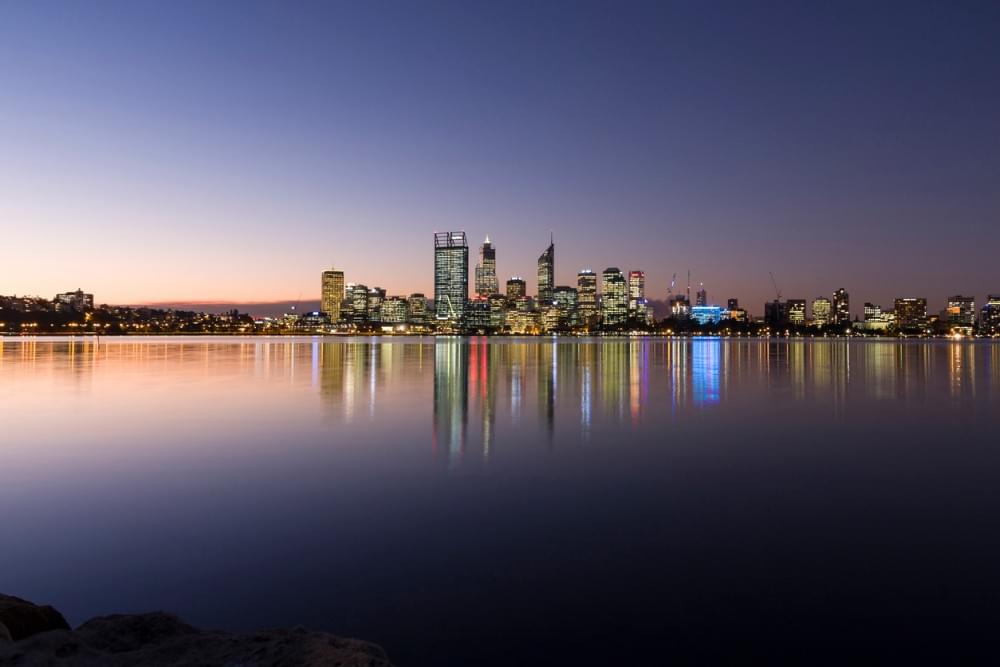 Property data company CoreLogic has Perth - together with Brisbane and Adelaide - as capital cities running at 'high speed', over '23. Look at the data and it is clear why, with 98.1 per cent of dwellings (houses and units) across the city rising in value in the three months to October '23. 96.3 per cent of suburbs were also at record high values at the end of this timeframe. Together with Sydney and Brisbane, Perth property values have risen by double figures, up +10.8 per cent in the year to October, and also set the pace over October (+1.6 per cent) and the recent quarter (+4.6 per cent). 
In terms of median prices, the overall median dwelling value in Perth is currently $631,195, which makes it 55.9 per cent cheaper than Sydney property, and 20.9 per cent cheaper than Melbourne median values. Rents have also risen the most in the city over the past year, with house rents up +12.7 per cent with units up +16.6 per cent respectively. SQM Research reports Perth's vacancy rate was 0.4 per cent in September '23, which is the lowest vacancy rate among state capitals, and a national level of 1.1 per cent.
Perth houses have reached a record median of $660,069, and have risen +11.1 per cent in the YTD, outperforming returns from units which have a median of $450,905 (+8.8 per cent.) There were a few reasons behind this, with relative affordability and a robust economy keeping the impact of rising interest rates at bay. As a result, the Western Australian capital has weathered the recent property downturn better than anywhere else. A shortage of stock has also meant the days on market (DOM) metric is the shortest of any capital city in Australia, at just 13 days. This is down from 20 days 12 months ago and currently compares to a national average DOM of 30 days. According to REIWA the suburb of Shenton Park - 4 km west of the CBD - had an average days-on-market of just 4 days, which is an extremely quick turnaround. 
Let's next look at what analysts are forecasting for Perth's property market in the year ahead.
Perth property price predictions 2024
NAB has forecast Perth property to record a +11.9 per cent lift in '23, which is looking to be pretty accurate with the new year upon us. The bank is more conservative for '24, predicting values will cool rapidly with just a +1.2 per cent rise, after the big jump in values over this year. It also believes the RBA will keep interest rates on hold until the second half of next year. 
Westpac headlines its forecast: 'Price gains to continue, but pace will cool', which is a great summary of their outlook for the broader market. The 'cooling' is due to affordability, which they believe will limit price growth in '24/'25. As we saw earlier in this piece, this is a factor in Perth's favour, with the bank predicting this will help boost dwelling values +8 per cent in the year ahead. 
QBE's Australian Housing Outlook 2022 - 2025 report, which was compiled in that year, predicted that, 'a buoyant resource sector and a recovery in population flows is
expected to support the housing market in Perth'. This has largely been accurate, though their forecast that, '...a rise in house prices of +4 per cent in 2024/25 would see the median house price reach $679,000 in June 2025', looks likely to be on the low side. Their forecast is a +2.82 per cent rise over that timeframe, based on the current median house price of $660,069. 
Property investor and media personality Michael Yardney points out that Perth is predicted to have a housing undersupply of 10,500 in '24, which could drive price increases of up to +13 per cent, with rent rises in the region of +9 per cent. This is based on data from commercial real estate firm CBRE, which identifies the return of, 'overseas migration and constrained supply pipelines', for a national vacancy rate of 1.0 per cent, a 17-year low. 
Let's now look more closely at house prices, and what next year could bring.
How are Perth house prices expected to change in 2024?
For some national context, ANZ is forecasting house prices to rise around +3 per cent in 2024, with rising unemployment and the residual impact of recent interest rate hikes the main factors. It does believe that Perth house prices will 'reaccelerate' by +4-5 per cent in 2025, with 'modest cuts in interest rates' and population growth the main drivers.
Consultants KPMG Economics believe Perth house prices will rise by as much as +8.4per cent over 2024, before surging further in '25. They put this down to a variety of factors, specifically, '...diminished supply, falling levels of approvals and slower or more costly construction activity'.
What about the performance of units in Perth?
What's the Perth apartment market like?
While the Perth unit market hasn't quite matched the performance of houses, it's still delivered incredibly strong performance throughout 2023. 
The Real Estate Institute of Western Australia (REIWA) details the current median prices for apartments in Perth metro by size, with a median of:
$315K for a one bedroom unit

$390K for a two bedroom unit

$515K for a three bedroom unit
In terms of residential vacancy rates SQM Research data indicates it is currently (Oct. '23) 0.9 per cent for Perth metro. This is an indication of strong demand for rental properties - and units in particular - which coupled with low supply, has seen asking rents hit new records. Data from rent.com.au indicates that the median asking rent for apartments increased by +3.8 per cent to $520 in August '23. 
Let's now drill down and look at some of the best suburbs to invest in Perth.
Best suburbs in Perth for investment in 2023
If you look at recent performance, REIWA data tracking house price growth over the most recent quarter, premium coastal suburb Cottesloe (median house: $3,300,000) leads the pack. It advanced +9.6 per cent over that timeframe. If you are looking at a more affordable price point, the suburb of Pearsall (median house: $560,000) grew +8.7 per cent, while Hammond Park (median house: $560,000) rose +7.7 per cent over that period. 
Smart Property Investment's Fast 50 2024 report likes the following locations in or near Perth:
Armadale, with a median house price of $305,000 - for a self contained suburb that is in one of the country's fastest growing Local Government Areas (LGA's). It has grown +10.9 per cent over the past year.

Bertram, with a median house price of $430,000, is an affordable, family-friendly suburb that is on the Mandurah railway line. It has grown +10.8 per cent over the past year. 

Forrestfield, with a median house price of $497,500, is 15 kilometres from Perth CBD, with a range of property types, including heritage-style homes and modern apartments. It is also well connected when it comes to transport access. It grew +7 per cent over the past year. 
Remember, before investing do all your due diligence - including research down to the suburb level, as well as data like rental yields, auction clearance rates, and vacancy rates.
If you are thinking of selling your Perth property, current market conditions - specifically the low amount of stock and strong demand, should keep prices robust for the near-term and possibly longer.