Best suburbs to invest in Perth 2022
Thinking of buying a house in Perth in 2022?
Then you need to read our overview of the Perth property market, which includes a summary of how it performed over 2021. Using the latest data from leading property experts, we'll also highlight what's forecasted for the market, as well as the best suburbs to invest in Perth in 2022.
Let's start with a look at how the Perth housing market performed over 2021.
What did the property market in Perth look like in 2021?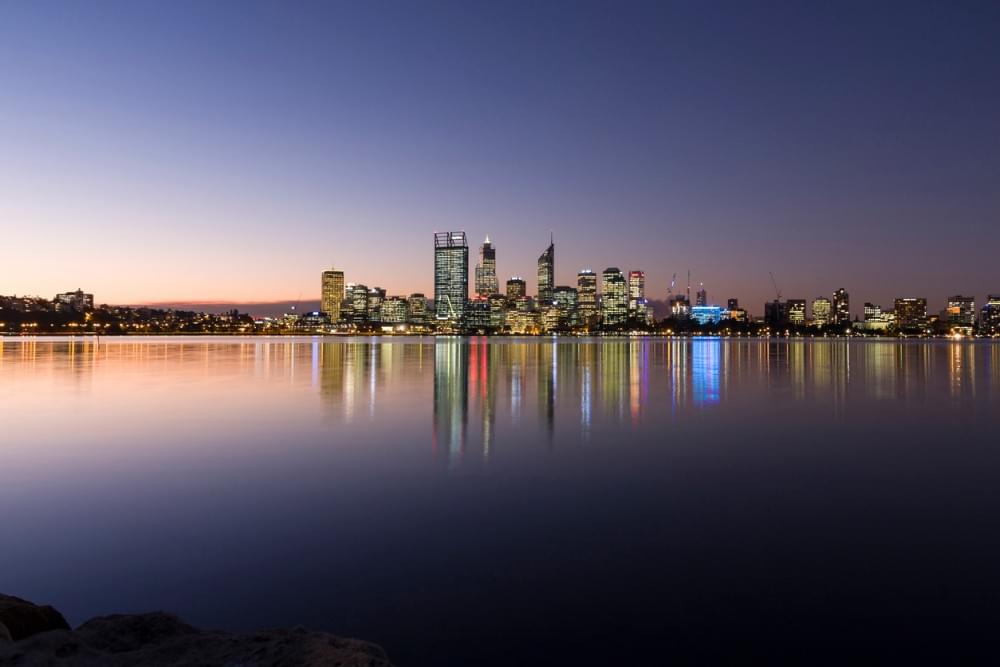 Like every other major market, Perth's property sector grew over 2021. However, alongside Melbourne, which endured extended lockdowns, Perth has underfromed compared to the major capitals over the past year.
According to property data provider CoreLogic's latest Hedonic Home Value Index (December 2021), Perth dwelling values advanced +0.2 per cent over November, +0.4 per cent over the recent quarter, and +14.5 per cent for the YTD, for a median property value of $528,540. 
Perth is currently the most affordable major capital outside of Darwin.
Despite the gains of the past two years, Perth is currently the most affordable major capital outside of Darwin, which has a median dwelling price $493,047. 
Advances in house prices were driven by tight supply, with Real Estate Institute of WA (REIWA) data showing the median days on market was just 18 days in the June quarter. There has also been an uptick in interstate migration to WA. In addition, a number of infrastructure projects in the mining and construction sectors have prompted a skills shortage. 
This is reflected in the rental market, with real estate expert Michael Yardney's Property Market Forecast 2022 reporting that house rents were up +16.4 per cent over the year. Vacancy rates were also very low at 0.6 per cent, making Perth the second tightest rental market of all capital cities. 
Let's now look ahead to 2022 and what analysts are forecasting for the Perth market.
How are Perth house prices expected to change in 2022?
In terms of the big picture most analysts are forecasting property prices to moderate in 2022—unsurprising, given the scale of growth recorded this year.
QBE forecasts to grow at +5.4 per cent over 2022/23.
SQM Research forecasts Perth property to either contract by -3 per cent, or grow by +7 per cent over 2022. The negative scenario is if state borders remain closed and the price of iron ore continues to fall. However, the affordability of housing in the WA capital could come to rescue, especially if the job market remains robust and more people move there from interstate.  
QBE's Australian Housing Outlook 2021-2024 report forecasts house prices to moderate and grow at +5.4 per cent over 2022/23 for a median price of $716,000 by June 2024. They put this down to rising prices, a possible interest rate rise and pressure on the global price for iron ore. Westpac believes Perth price rises will continue in 2022, forecasting growth of +8 per cent, with a fall of -1 per cent the year after. 
Buyers agent Pete Wargent, of BuyersBuyers, is cautious on the Perth market, "as long as the borders stay shut, it's not going to encourage immigration or interstate moves to WA."
If you're wondering if it is worth investing in an apartment in Perth, keep reading.
What's the Perth apartment market like?
Like most markets across the country, houses (+14.8 per cent) in Perth outperformed units (+12.4 per cent) over 2021, though only marginally. However, their relative affordability (median unit price $400,831) is likely to sustain demand longer than houses, especially if international borders reopen and migrants move there. 
QBE is predicting that the unit market will remain tight over the medium term, particularly if the mining and non-mining sectors continue their recovery. They are forecasting unit price growth of +11 per cent over 2021/22, for an +21 per cent increase by June 2024.
Let's now look at some suburbs the experts are tipping for growth over the next year or more.
What are the best suburbs to buy in Perth in 2022?
According to REIWA, 90 suburbs recorded price growth over November 2021, with the following suburbs posting the biggest gains:
Their data for the year to date highlight the following as the suburbs which grew the most over 2021:
2022 and beyond…
What can we expect from 2022 and beyond for this market?
There are significant unknowns for Perth property and WA in general, most obviously the ongoing impact of the pandemic on state borders. Other variables property inventors have little control of include the status of international borders and what impact the deteriorating relationship with China will have on the mining sector. 
On the plus side, Domain reports that people relocating to Perth has, "reached its highest point in eight years," which should help sustain the growth in property prices over the short to medium term.